The second Sunday of May is a special day in many countries – the day when we celebrate the wonderful mothers in our lives! 
There are several mothers in the Moomin stories, and the most central one of them is of course Moominmamma – the calm and collected mother who never lets little things get on her nerves. The role model for Moominmamma was Tove Jansson's own mother, Signe "Ham" Hammarsten-Jansson.
From our webshop, you can find wonderful Moominmamma-themed products varying from mugs to towels and jewellery.
Loveliest products for the home
It's thanks to Moominmamma that everything runs so smoothly in the Moomin household.  She also ensures that the Moominhouse is always a safe and loving place – both for her family and for visitors. Whenever visitors pop by the Moominhouse, Moominmamma wants to know when their birthdays are. The one celebrating their birthday always gets to choose dessert.
"Welcome home, Moomin, safe and sound, and welcome, friends! Come gather around!"
– Moominmamma, from the book The Book About Moomin, Mymble and Little My
With Moominmamma homeware, you can make your own home cosier both for family and for friends!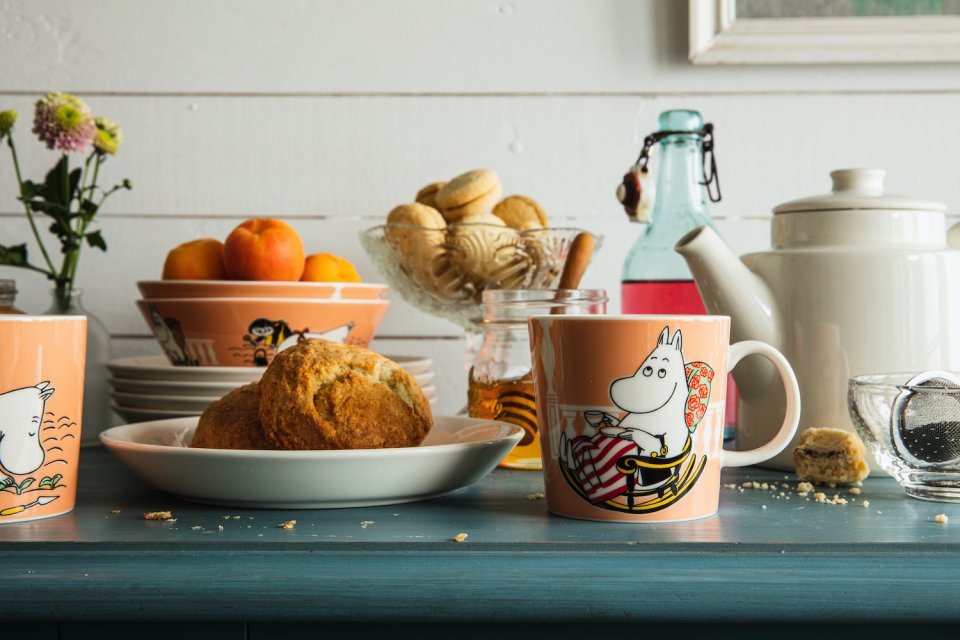 The new Moominmamma mug and plate by Arabia were published earlier this year. In the illustrations, Moominmamma is tending to her vegetable patch with Misabel, her maid, and enjoying a cup of coffee.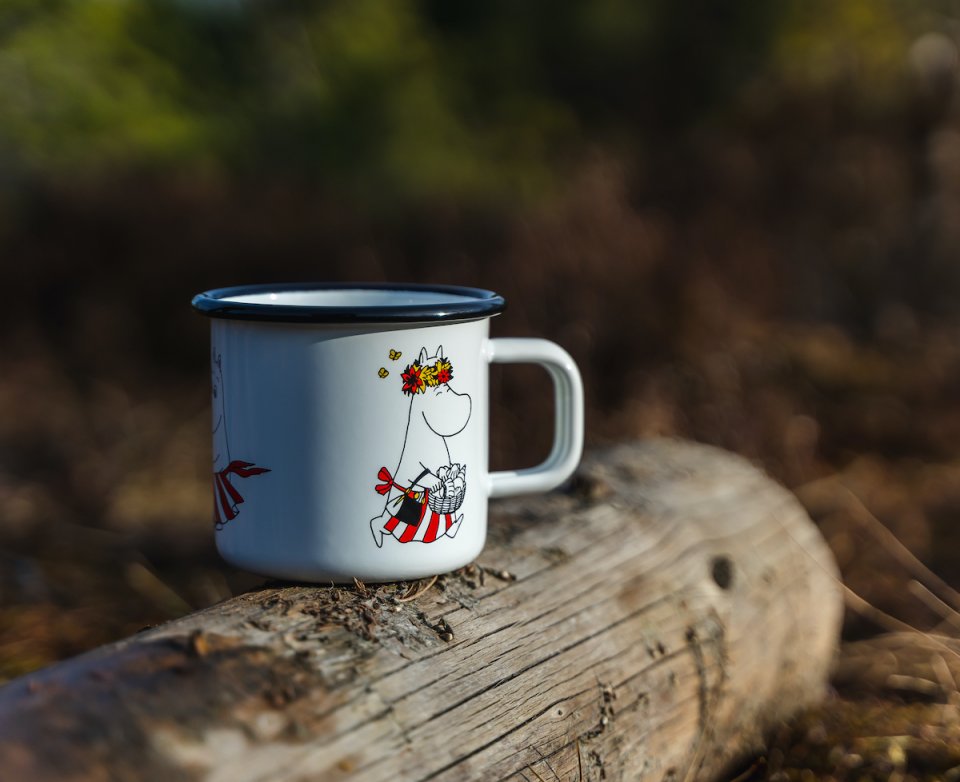 Moominmamma can also be found on Muurla's enamel mug. With a volume of 3.7dl, the mug is big enough even for the hardcore coffee drinkers!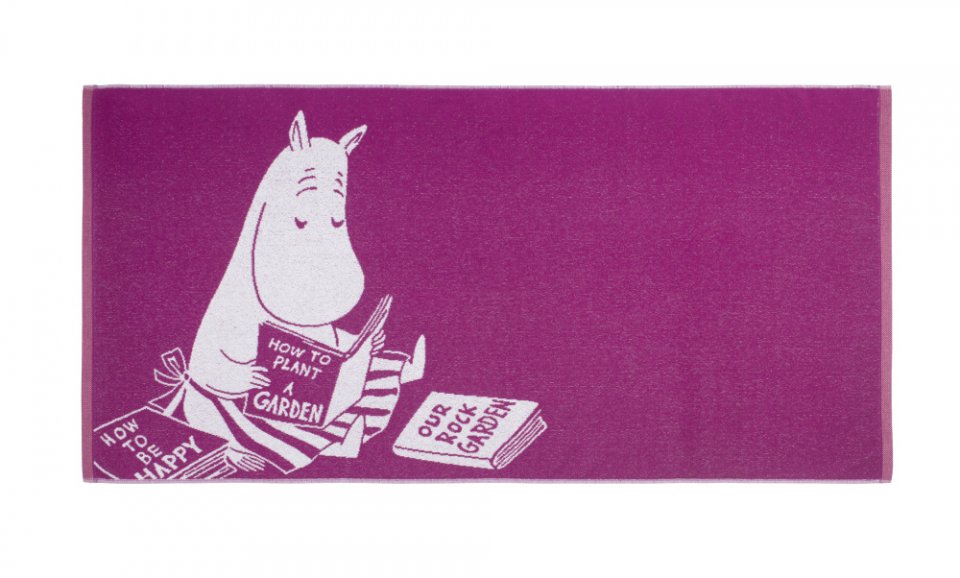 Brighten up your bathroom with a Moominmamma towel! The bath towel features a lovely illustration from the comic strip Moomin's Desert Island. You can also find a hand towel in the same colour in our webshop!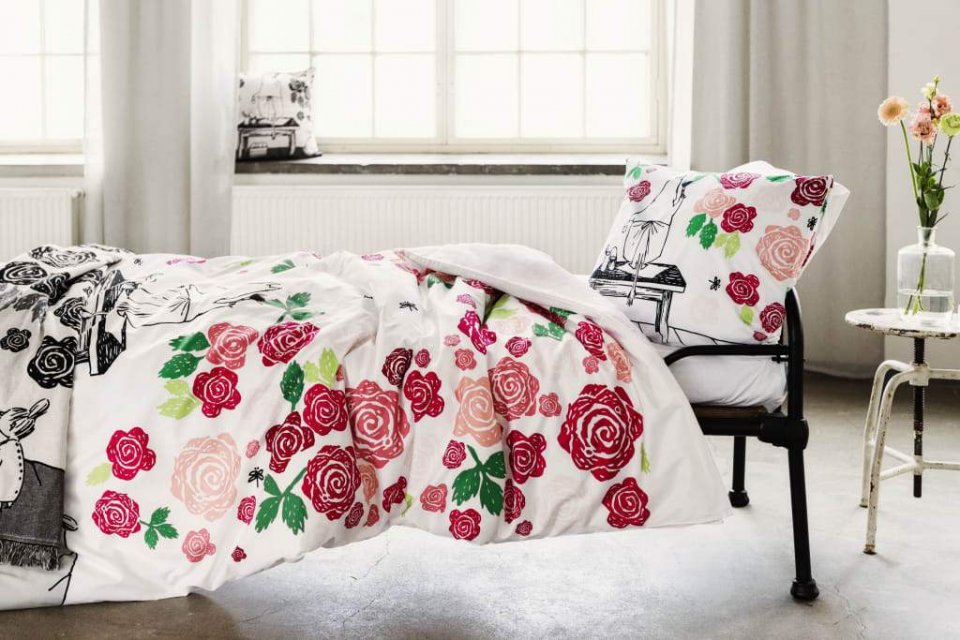 The beautiful rose illustration can also be seen on Finlayson's reversible duvet cover set. One side of the duvet cover features the pattern, while the other side has a beautiful rose colour. The soft and smooth feel of cotton sateen will ensure a good night's sleep!
Fill your handbag with Moominous items
Moominmamma wears an apron and carries a handbag. Her life gets turned upside down when she loses her handbag, as it contains all kinds of important things in case of emergencies, such as wire, stomach powder and candies. When her handbag is found, she arranges a huge party complete with speeches and fireworks.
"Save my handbag! Oh, save my handbag!"
– Moominmamma, from the book The Exploits of Moominpappa
What do you always have in your handbag?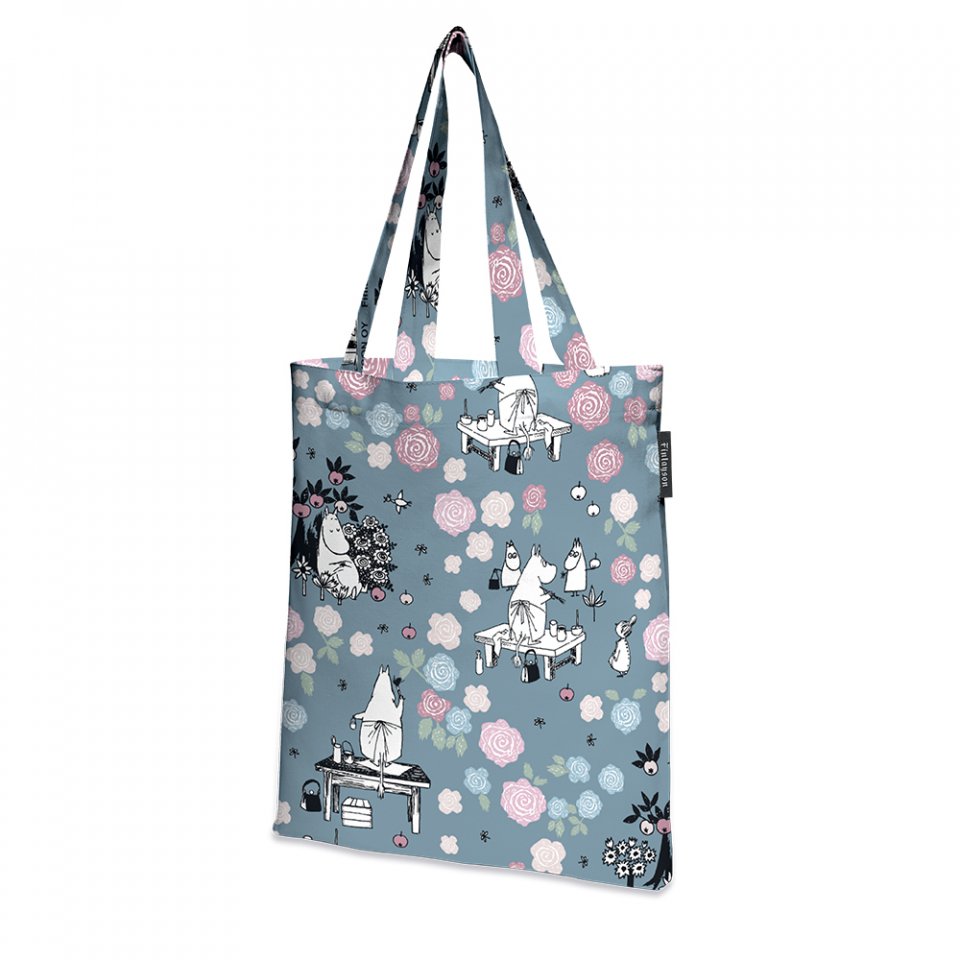 An extra bag for groceries or other purchases is always a good idea! Finlayson's beautiful shopping bag features Moominmamma painting.
For the weekends and evenings
When Moominmamma wants a moment to herself, she goes out collecting shells or makes bark boats. However you like to spend your free time, we have the products for you!
"And besides one gets so tired of everlastingly sitting in the same place."
– Moominmamma, from the book Finn Family Moomintroll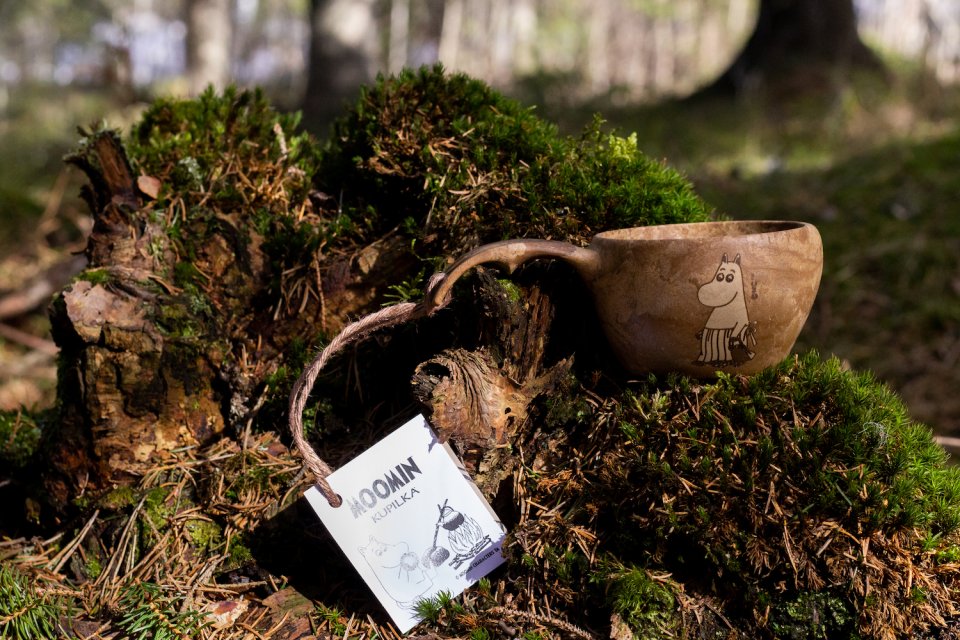 If you're the adventurous type, we know the perfect item for you! Kupilka's drinking vessel is a great companion for outdoor adventures – take it with you for camping trips and hikes.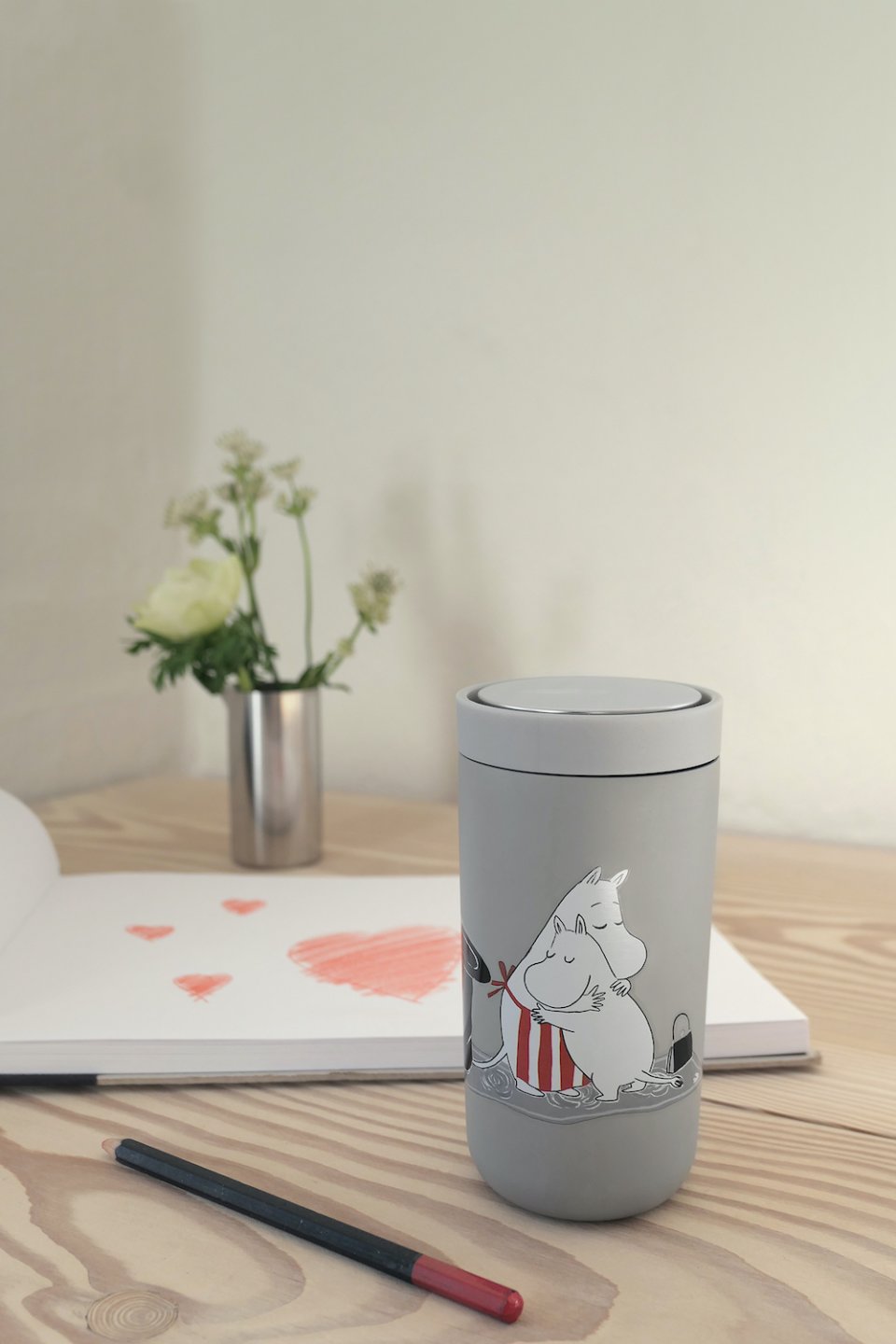 How about a cup of Moominmamma coffee and something sweet to go with it? As Moominmamma says in the book The Exploits of Moominpappa: "All nice things are good for you." You can also take your coffee break outside with the help of Stelton's thermo mug. The mug is available in two sizes: 0.2l and 0.4l.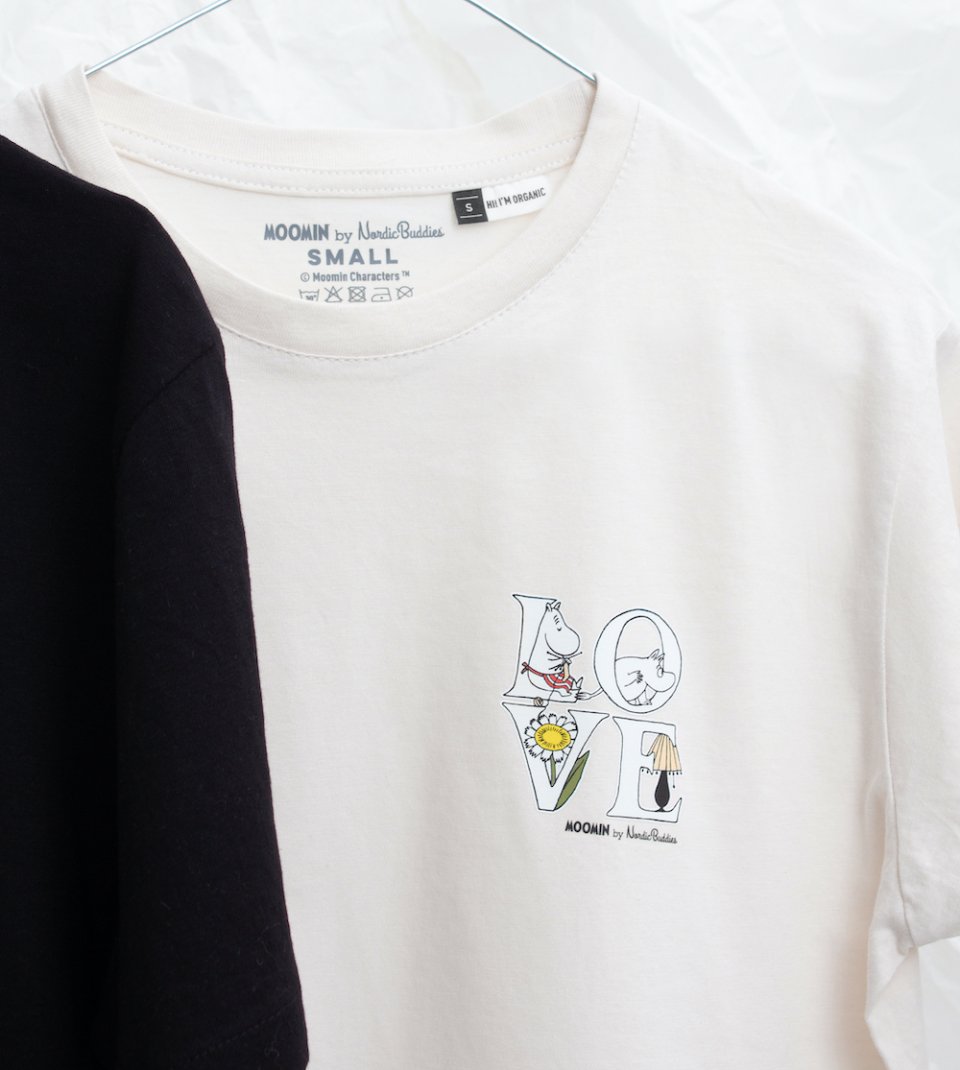 Moominmamma loves her family unconditionally, and can always see the silver lining in every cloud. When Moominpappa accidentally breaks a plate, Moominmamma says: "I'm glad it's broken, it was pretty ugly." You can show your love for Moominmamma with Nordicbuddies' Moominmamma products.
You can find all of these products and many more on our webshop. Take a look at our entire Moominmamma selection here!