Reading, writing and the Moomins

The power of words
Being able to express yourself is one of the most important things in the world: it allows you to communicate your hopes and dreams, relate to others, engage with the big issues of our times, and create change.
To express yourself, you first need to learn to read and write.
Developing a love of words at a young age is proven to bring other benefits, too, like increased empathy and a greater understanding of different cultures and ways of life. Essentially, reading and writing broaden a young person's horizon.
That's why we at Moomin Characters Ltd are on a mission to spark a love of reading and writing – and we would love for you to join us.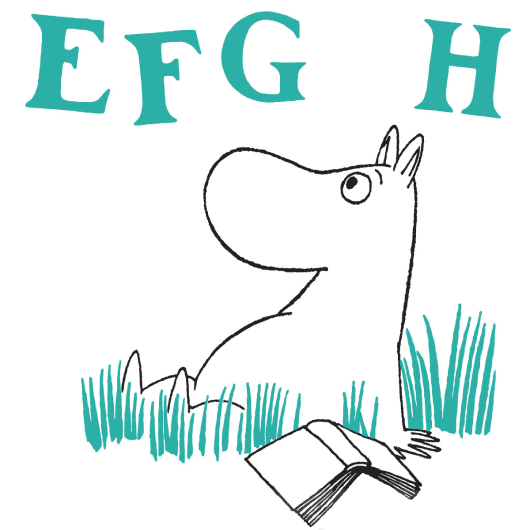 Why we care
"We turn out the lights in the studio and sit in front of the fire and she says: Once upon a time there was a little girl who was terribly pretty and her mother was terribly fond of her… Each story must begin the same way, but after that it doesn't really matter. A slow, gentle voice in the warm darkness, one gazes into the fire and there are no dangers at all… Everything else is outside and can't come in. Not now and not ever."

– Tove Jansson in Sculptor's Daughter (1969)
Tove read non-stop from a very young age. As a child, she would take a flashlight to bed with her so that she could keep reading into the night while the rest of the family slept. Her curiosity meant she could never wait until the following day to get to the end of an exciting story!
As she grew up, books were always being exchanged and discussed both in the Jansson family home and within Tove's circle of friends. So it's little wonder that Tove became a storyteller, writing and illustrating the Moomin books that are still loved by millions of readers around the world today.
But it all started with a pen and some paper. We want to help spark that same Tove-like curiosity in the next generation, and to spread the joy of reading and writing, because these things help us live better and more fulfilling lives – and make us happier people!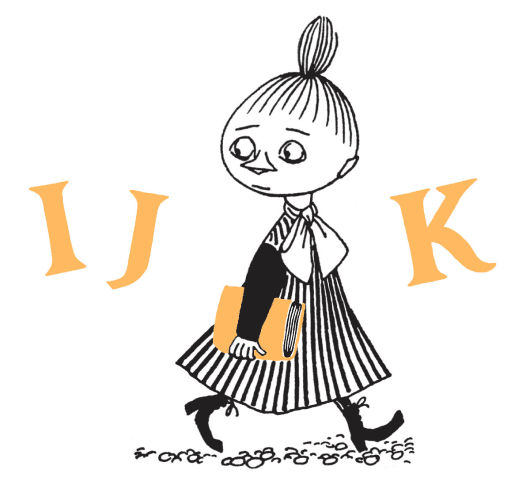 What we're doing
The theme of reading and writing as a roadmap to happiness will be at the heart of everything we do at Moomin Characters Ltd.
We have started by creating a range of downloadable resources that parents, guardians, teachers and businesses can use to celebrate the joy of words with the little readers and writers in their lives. In addition, we will be organising and promoting a range of events, which you can find out more about below.
We will continue to add tools and support to these pages to help you share a love of reading in your family, school, company or community.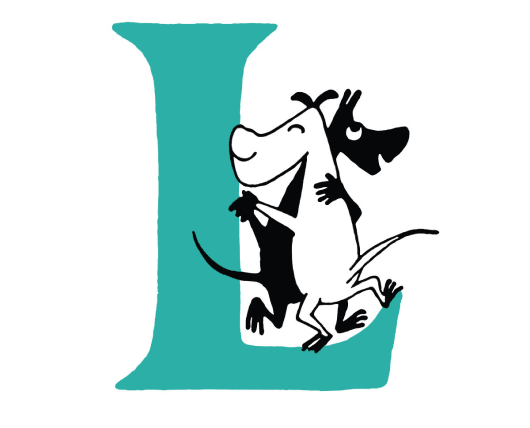 Our partners
We're delighted that organizations including Unicef, the Red Cross, Oxfam and The Children and Youth Foundation's Read Hour have all already agreed to join us on our mission. We will be supporting their ongoing work towards our shared goal in various ways, including fundraising through product sales of our #MoominABC Collection.
Can my company get involved?
Yes! Organisations can help us spread a love of reading and writing in many ways – for example by creating ABC products, participating in literacy initiatives, or sharing messages about the power of words. If you'd like to know more or discuss a collaboration, please contact one of our friendly agents.
For companies in Finland:
Ilkka Lind
ilkka.lind@rightsandbrands.com
For companies in Sweden and elsewhere in the world:
Patrick Ullman
patrick.ullman@rightsandbrands.com
Kristin Tjulander
kristin.tjulander@rightsandbrands.com