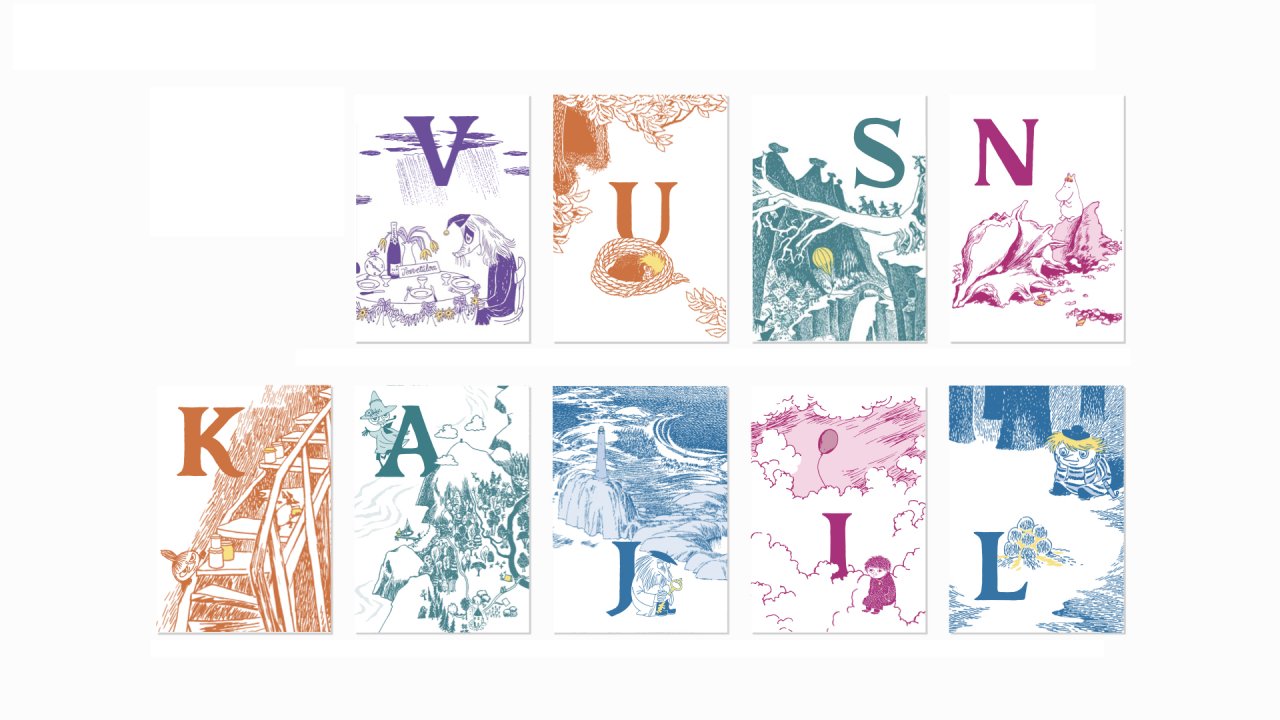 Reading, Writing and the Moomins:
The #MOOMINABC Exhibition
Illustrations, word art and emotions
In Tove Jansson's stories about Moominvalley and its inhabitants, all emotions are allowed. Little My is often angry, but not always and she is not the only one. In Moominvalley, there are many things to be happy about, but also some things that create fear. There is anxiety and disappointment, as well as an enormous desire for adventure and longing that drives them forward.
How do we want to be comforted? What helps when we get angry? Where do we feel good?
We have created an exhibition ensemble that consists of both free, printable posters and a touring exhibition. Using texts from the ABC books Mumindalens Alfabet (Swedish) and Onnelliset Aakkoset (Finnish), we have created educational material about emotions. The educational material is aimed at families and groups of children between the ages of 6 and 10.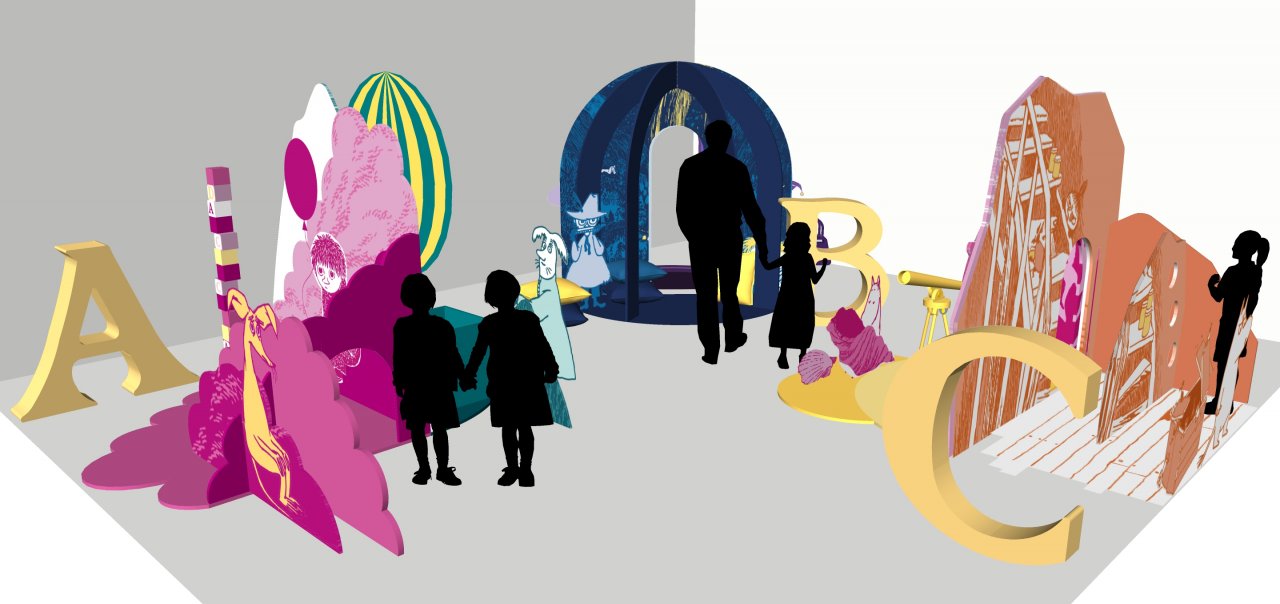 At the moment, the exhibitions are available in Finnish, Swedish and English.
If you are interested in arranging an exhibition consisting of the posters and the educational material in English, you can order them without cost. Please contact Heidi Kråkström to get access to the materials or with any questions about the exhibition. 
Copyright © 2021 Moomin Characters Oy. Moomin Characters Oy owns full rights to all texts and images.