Being able to express yourself is one of the most important things in the world: it allows you to communicate your hopes and dreams, relate to others, engage with the big issues of our times, and create change.
Developing a love of words at a young age is proven to bring other benefits, too, like increased empathy and a greater understanding of different cultures and ways of life. Essentially, reading and writing broaden one's horizon.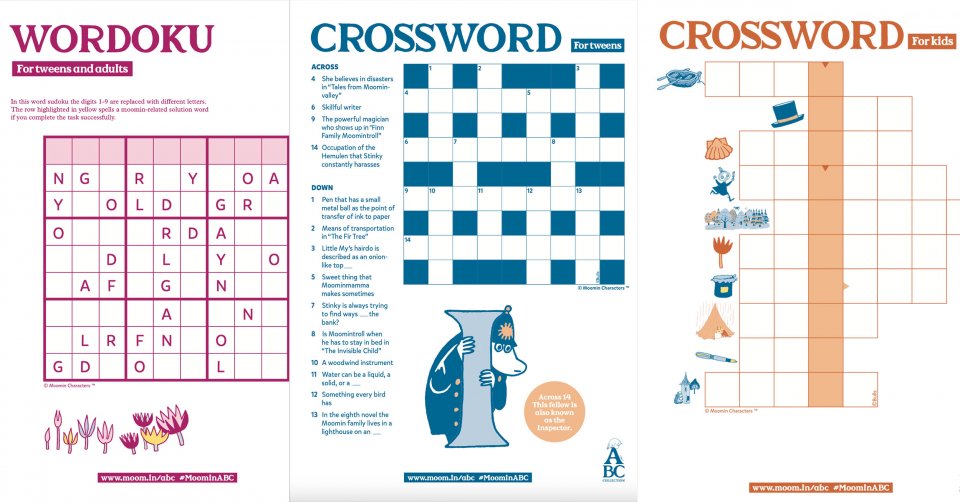 Thus, as a part of the #MoominABC initiative, where is a lovely set of free printable Moomin activity pages that help you or your children to engage in the joys of wordplay! Just click and download the activity page. The files include solutions.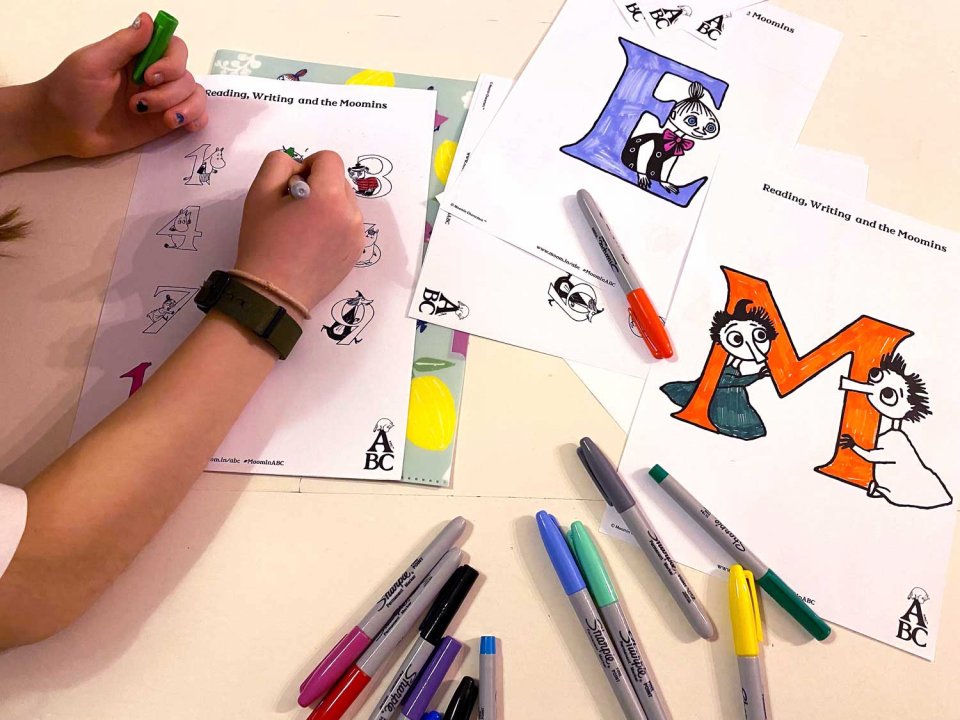 Wordplay not your thing? Go here to print Moomin ABC colouring pages – sets of letters and numbers available.
Just click and download the activity pages below! The files include solutions.
Take in more of the joys of words: read the Moomin books
The timeless Moomin stories, with their love of nature, kindness, inclusiveness, and respect for the freedom and creativity of others, have a unique and enduring appeal.
Our webshop includes an extensive collection of Tove Jansson's Moomin books. Take a look at them here!