These Moomin ABC colouring pages include a vast set of letters, numbers and words just waiting to be coloured by young artists – or by adults, as a mindfulness practice, for example. Easy to click and print to use now or save for a fun spare moment!
This lovely set of free printable Moomin colouring pages is a part of the #MoominABC initiative and has been crafted to help you or your children to engage in the joys of play with letters, numbers and words! Just click and download the colouring pages you want here.
Being able to express yourself is one of the most important things in the world: it allows you to communicate your hopes and dreams, relate to others, engage with the big issues of our times, and create change.
Developing a love of words at a young age is proven to bring other benefits, too, like increased empathy and a greater understanding of different cultures and ways of life. Essentially, reading and writing broadens one's horizon.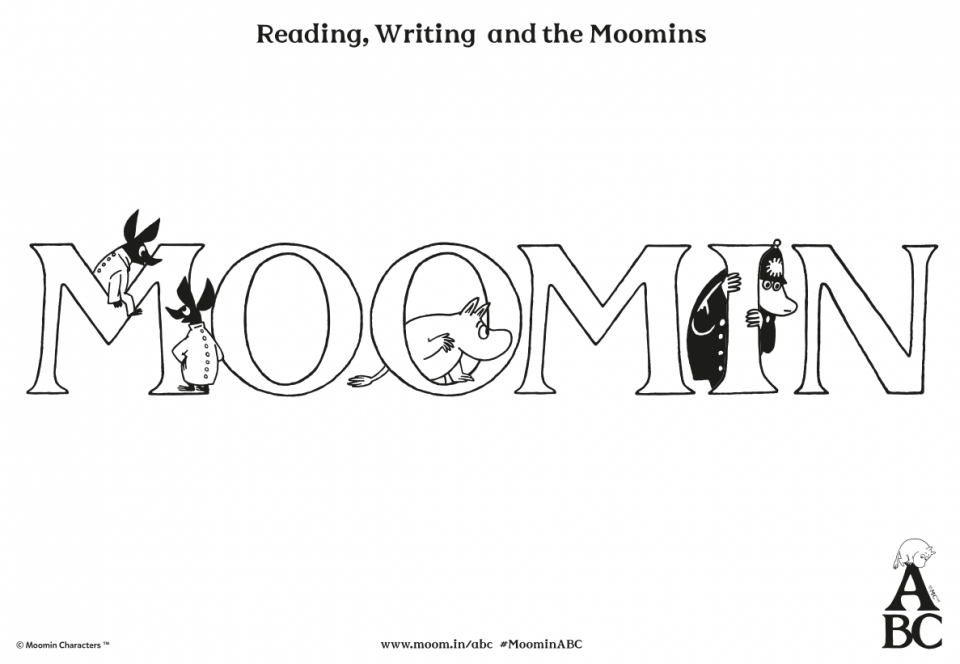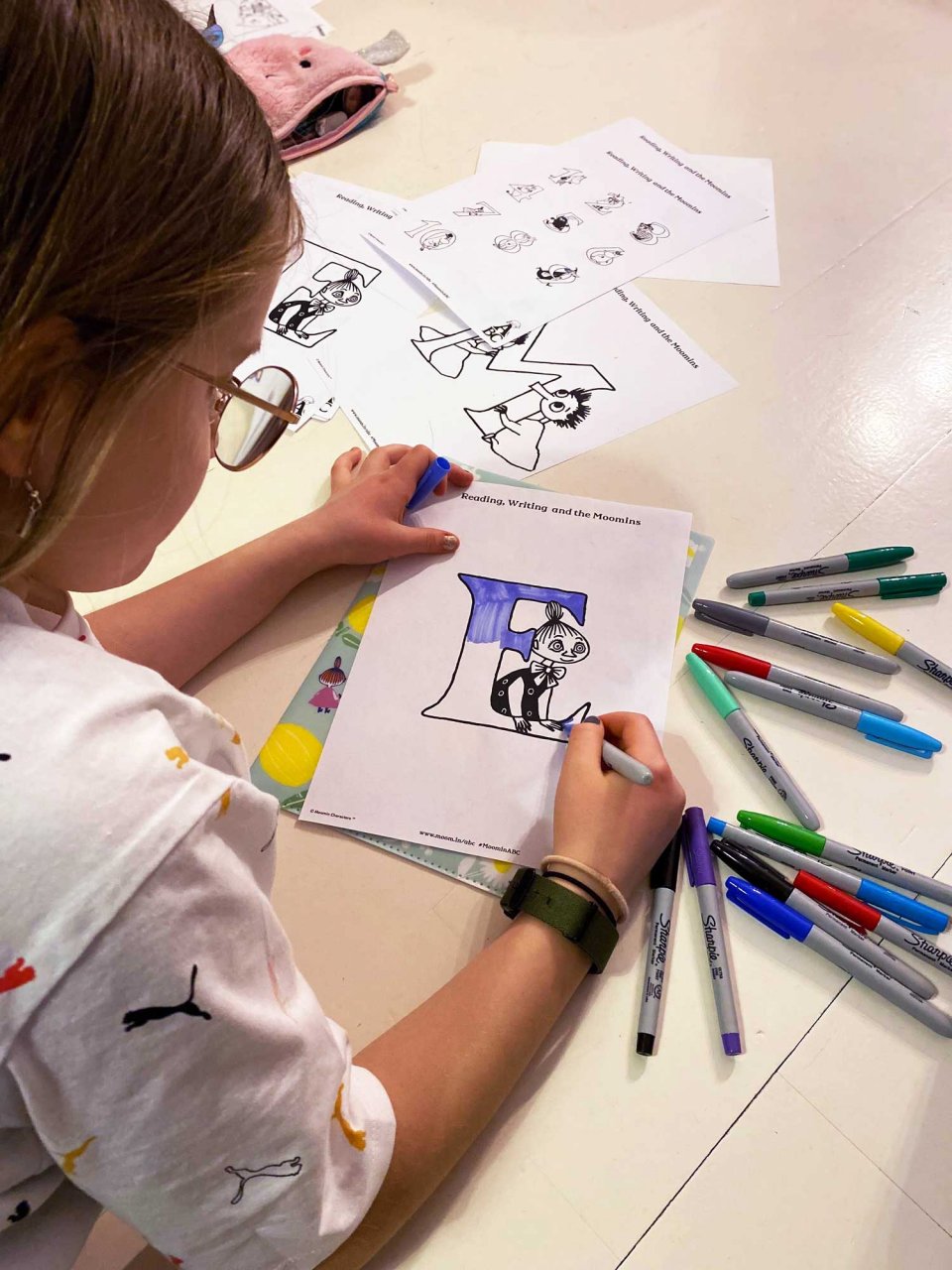 Just click and download the colouring pages!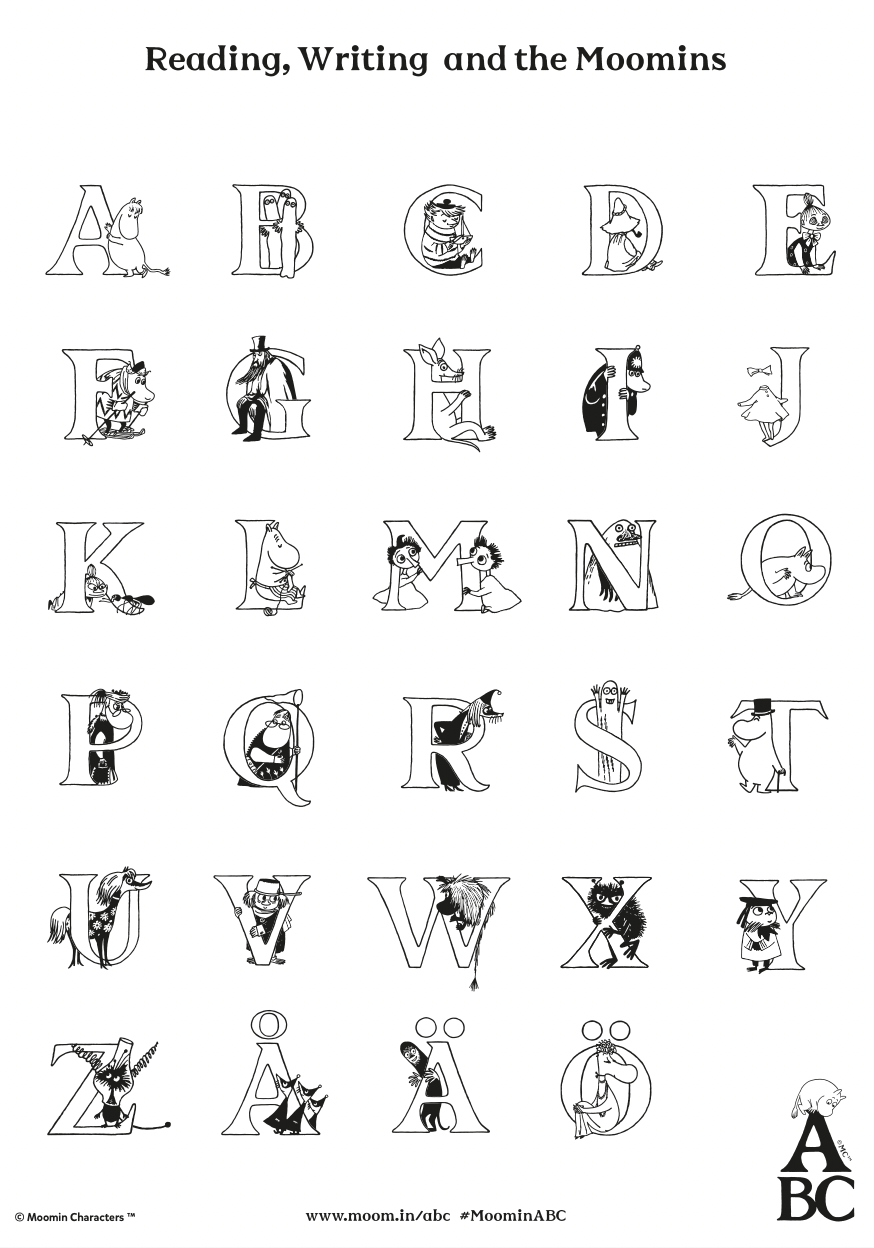 The set of Moomin colouring pages includes letters and numbers in many different forms – and all of the pages include beautiful and fun images of the Moomin characters! Download them here!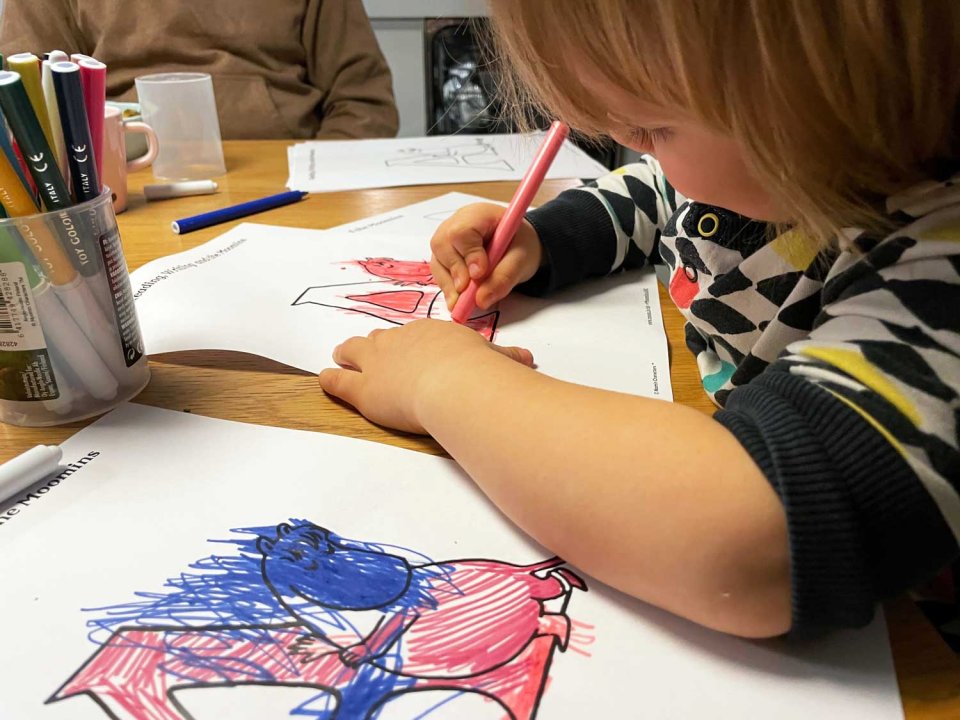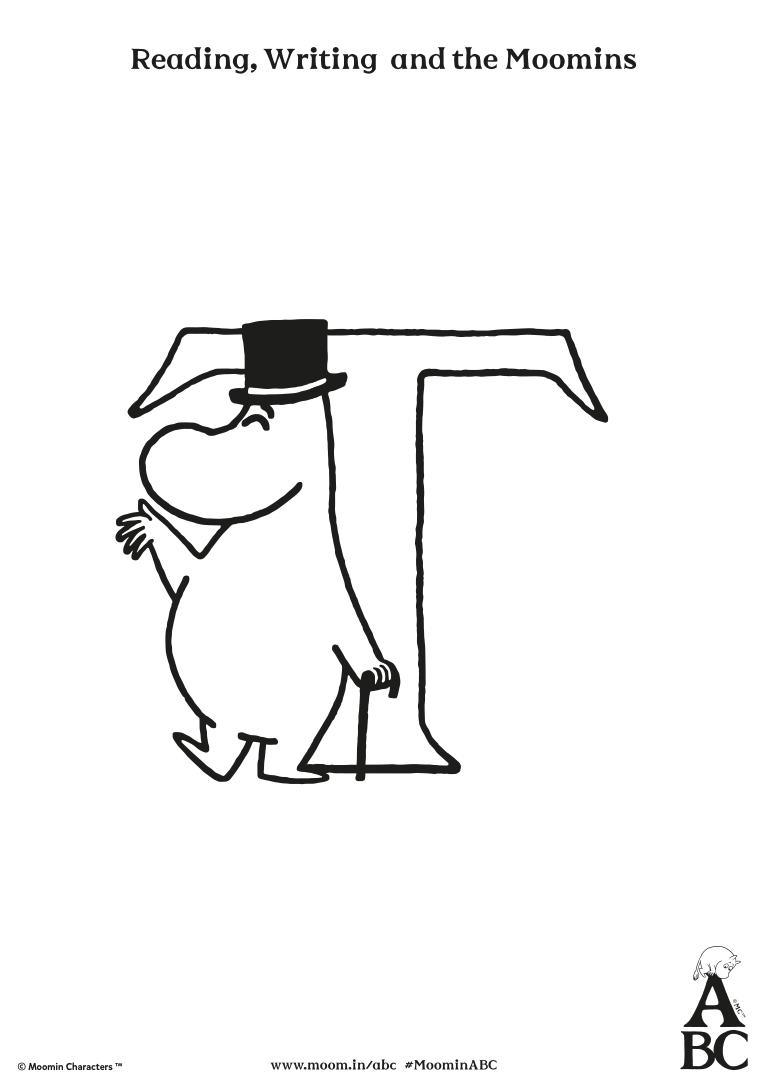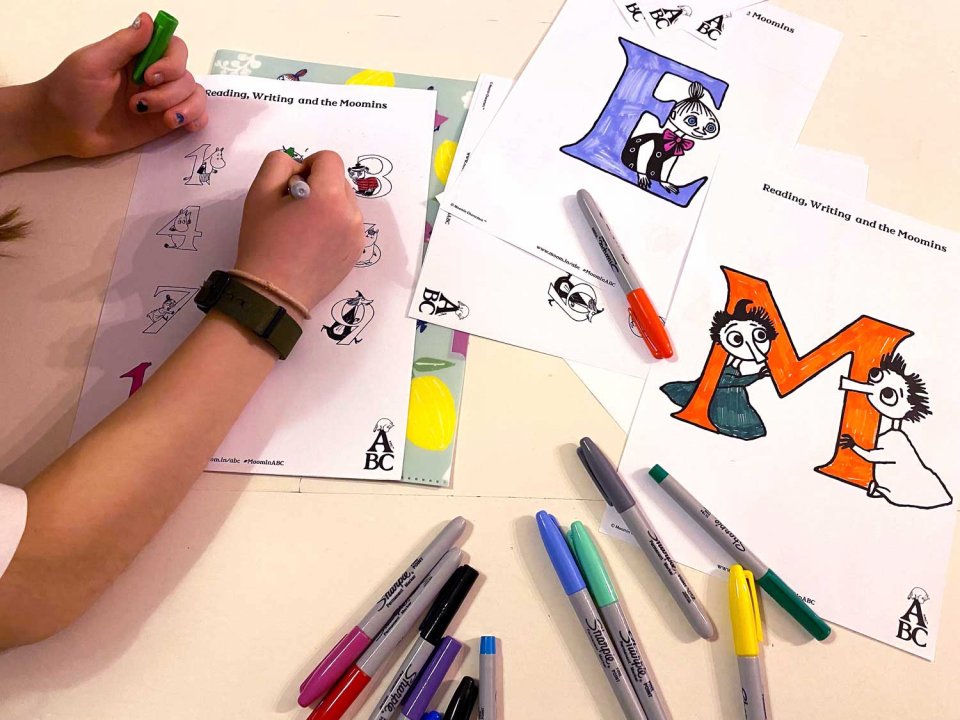 Letters, numbers, words – with beautiful Moomin images, all waiting for colouring! The sets are also available in Swedish and in Finnish.