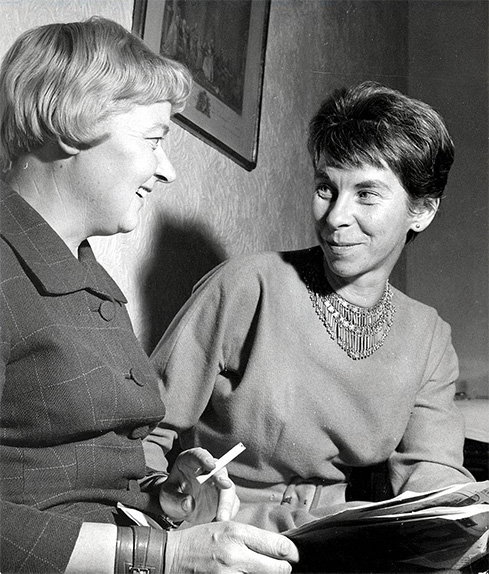 Tove Jansson (1914) and Tuulikki Pietilä (1917) met each other during art studies and formed a bond that would last throughout their lifetime. From the mid-1950s onwards they lived and worked openly together on numerous projects in literature, art, and life.
Many of their summers together were spent on their island Klovharu, in the Finnish archipelago, highlighted in film and writing by the couple themselves. They also travelled around the world, always documenting their journeys on film.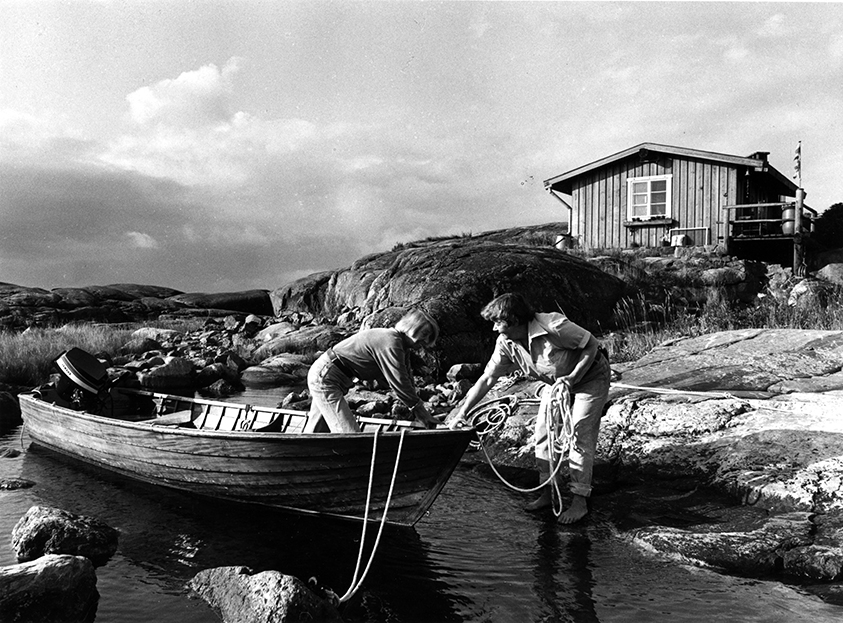 Tove and Tuulikki coming in by boat to Klovharun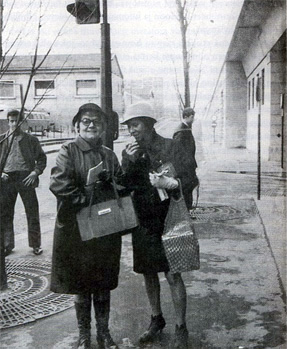 Tuulikki and Tove in 1968
They worked extensively together, and had individual studios in the same building in central Helsinki. Their work includes many ambitious projects such as the Moominhouse and other 3D pieces, now available at the Moomin Museum in Tampere. They also supported each other's individual careers.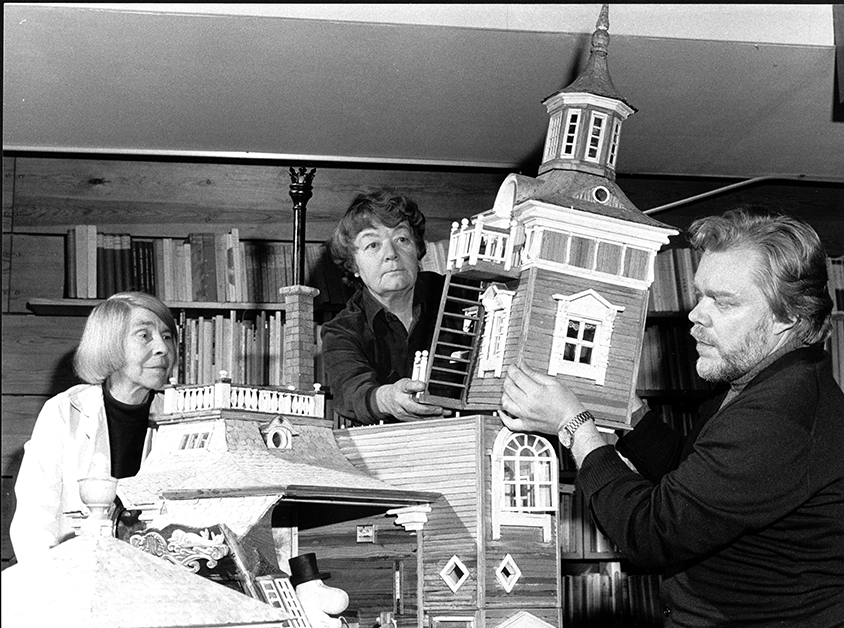 Tove, Tuulikki and Pentti Eistola building the five-storey Moominhouse in the 1970s
Tuulikki is the basis for the independent and nature-loving character Too-ticky in the stories about the Moomins, making her first appearance in the book Moominland Midwinter in 1957. The picture book Who will Comfort Toffle? is dedicated to her.
Tove Jansson passed away in 2001 and Tuulikki Pietilä in 2009.