Are you planning to travel between Helsinki and Tallinn soon? The new Tallink MyStar cruise ship has a cute Moomin Shop-in-shop full of wonderful Moomin products for the whole family!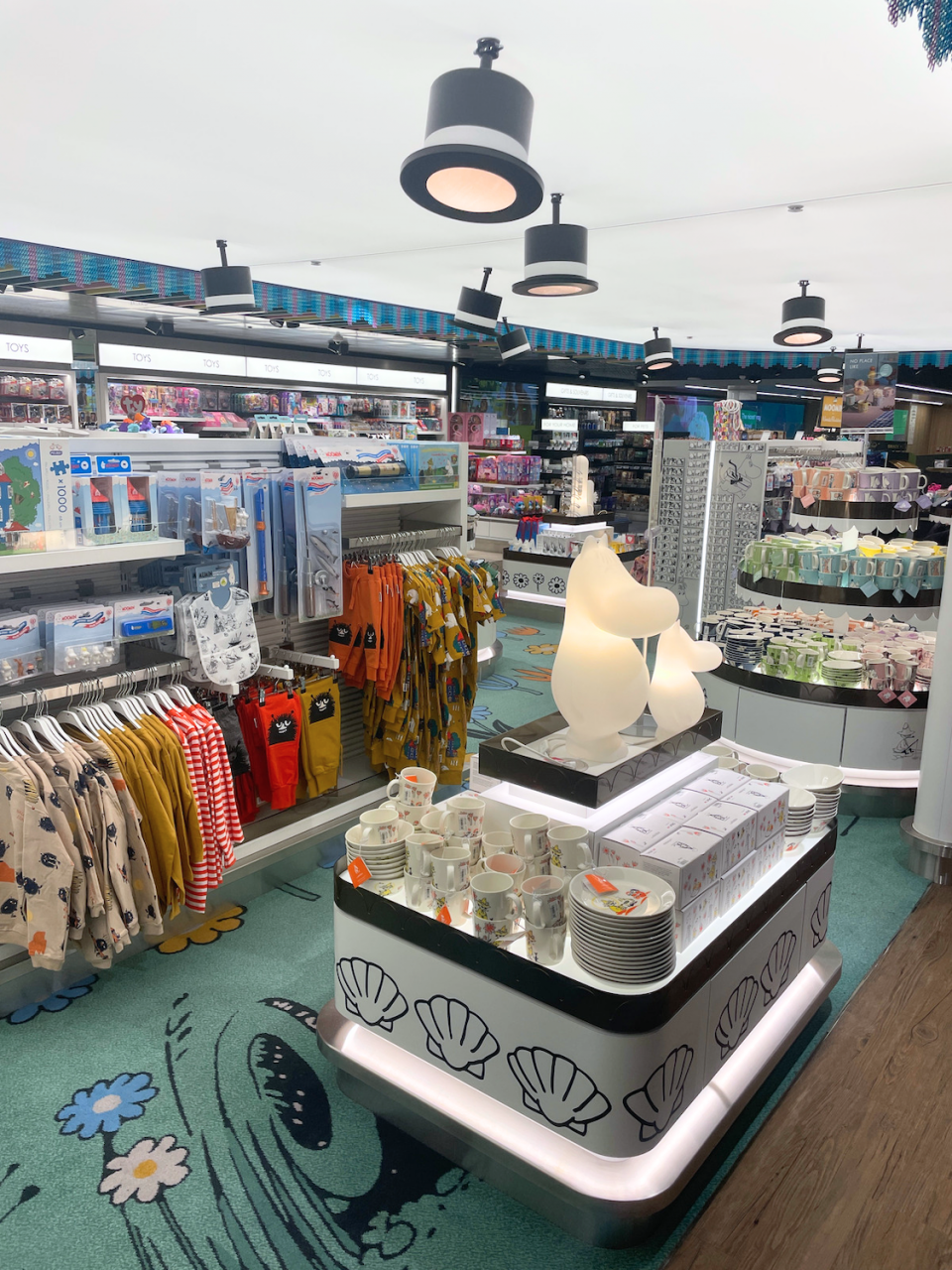 Everything from plush toys to kitchen products
From the Moomin Shop-in-shop, you can find the best Moomin products for yourself or as souvenirs. The selection includes for example mugs and plates, baking products and other products that make everyday life more Moominous.
Children will fall in love with the soft and fluffy Moomin plushies, available in several different sizes. You can also find Moomin-themed card and board games in the shop to play during the ferry trip and later at home.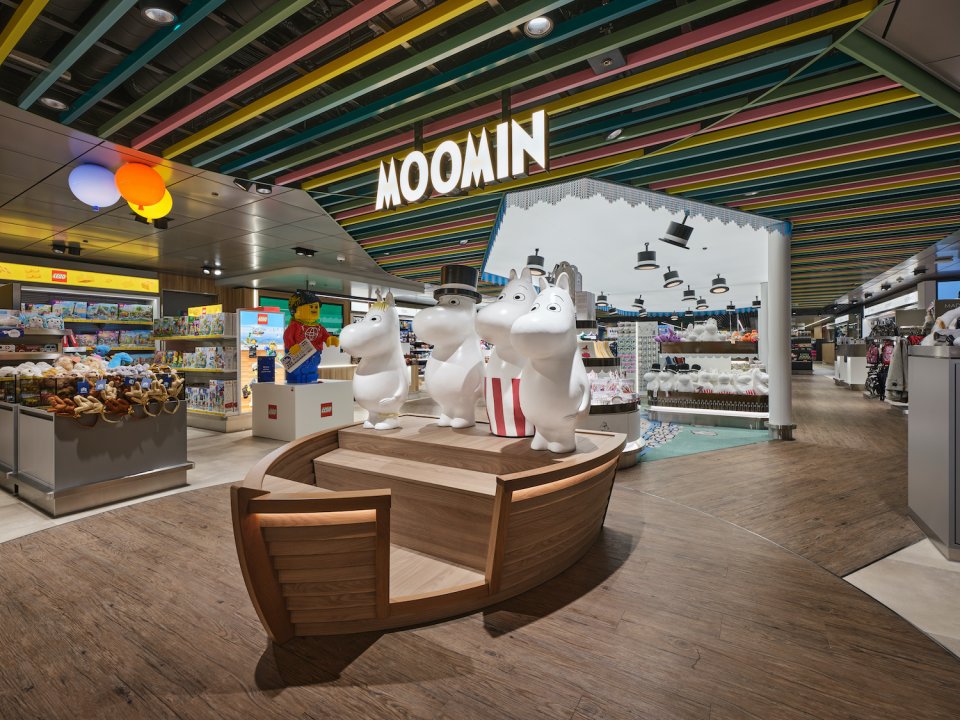 At the entrance, you can hop on Moominpappa's boat and take a picture together with the family!
Moomin cabins on Helsinki-Stockholm ferries
The Moominousity on Tallink Silja's ferries doesn't end here! Those travelling between Helsinki and Stockholm have the possibility to book a Moomin-themed family cabin, decorated with lovely Moomin illustrations, curtains that remind you of Moominmamma's apron and other wonderfully Moominous details.
You can book your trip on Tallink Silja's webpage. Have a Moominous cruise! ♥