The Moomin by Arabia seasonal set, Fishing, continues the story of the Moomins' summer adventure by depicting one of their favourite hobbies, fishing. The set includes a mug and a plate decorated using the collage technique. 

Arabia's seasonal set for summer 2022 continues the familiar theme of the Moomins enjoying a beautiful summer day. This year, the illustrations depict one of the Moomins' favourite hobbies, fishing. The style of the illustrations in the Fishing set is similar to those in the five previous summer sets. The Evening Swim (2019) and Together (2021) sets in particular are very similar in their colours to the upcoming Fishing set.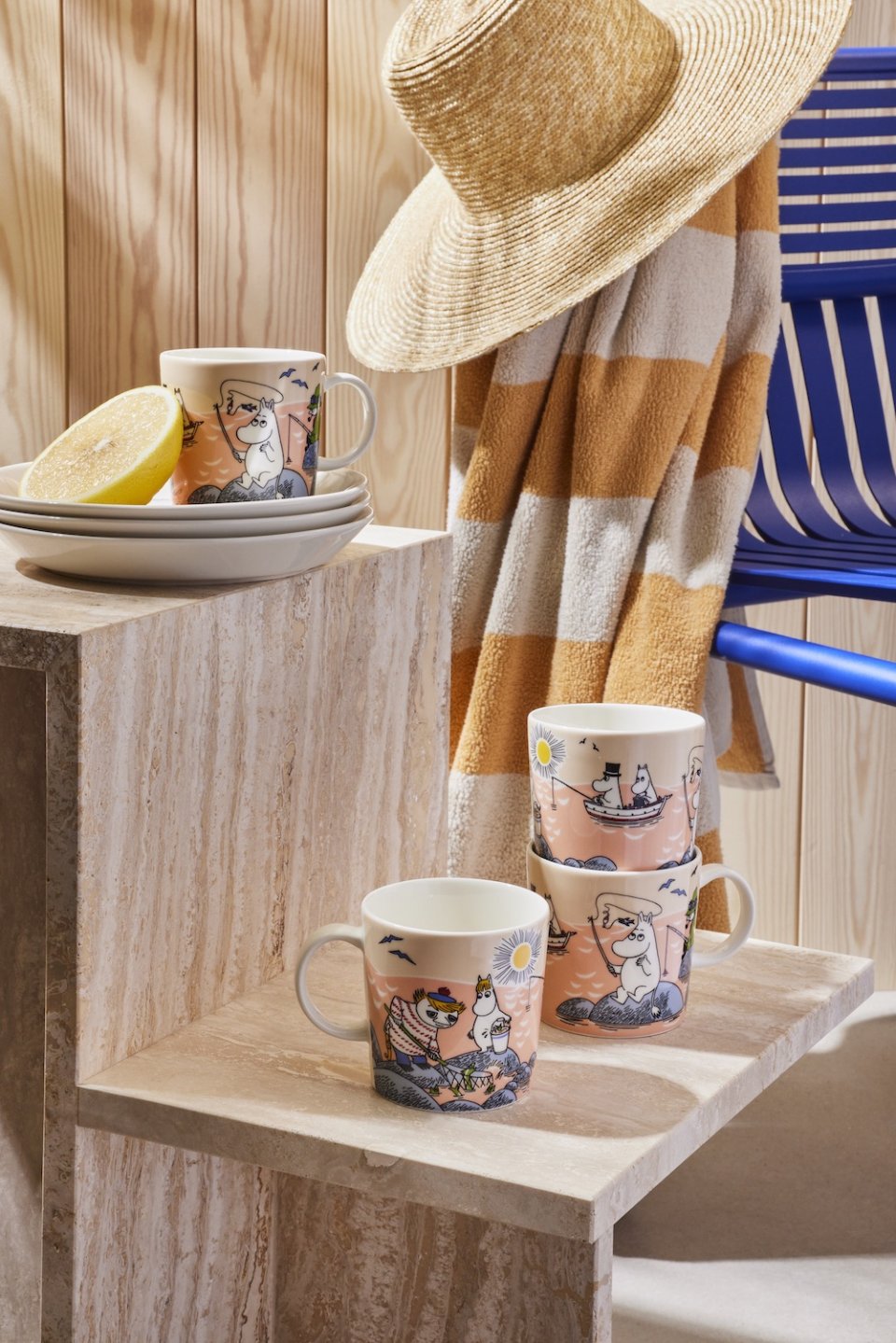 Inspired by three comic strip stories
Tove and Lars Jansson's comic strip stories have served as the inspiration for Arabia's illustrations from the very beginning. When the Moomins returned to Arabia's production in the early 1990s, the illustrations were reproductions of the comic strip stories. More recently, specific pictures from the comic strip stories have been transferred to the set illustrations using a collage technique that combines different elements of the original artwork in a more organic way.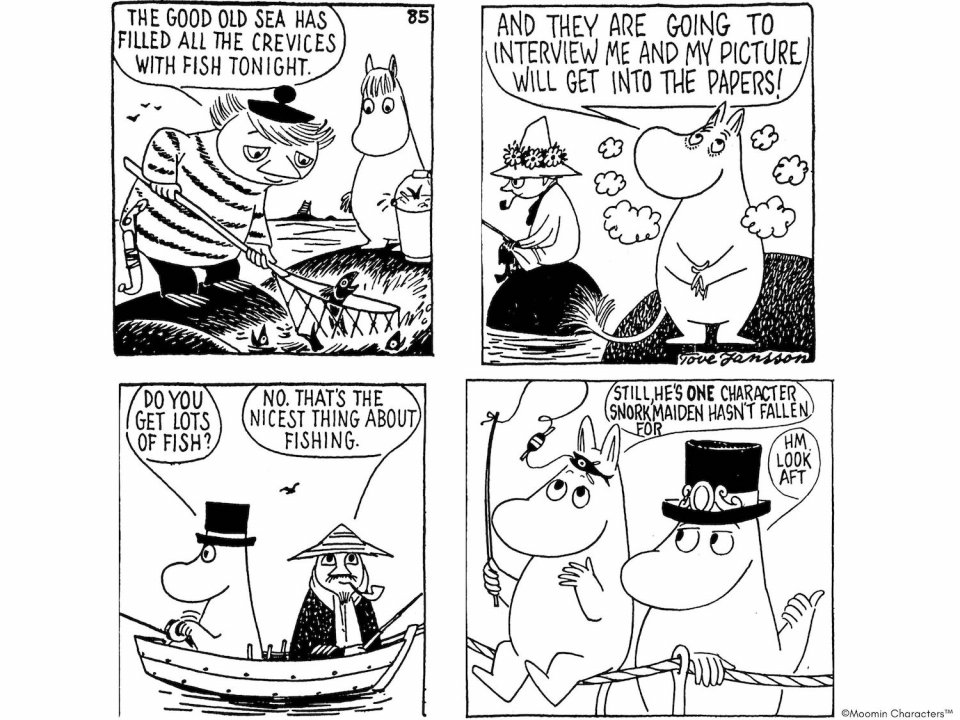 The illustrations in the Fishing set are a special collage, as they come from three different comic strip stories by Tove and Lars Jansson: Moomin and the Sea (originally published in 1957), Moomin under Sail (1959), and Moomin and the Golden Tail (1958).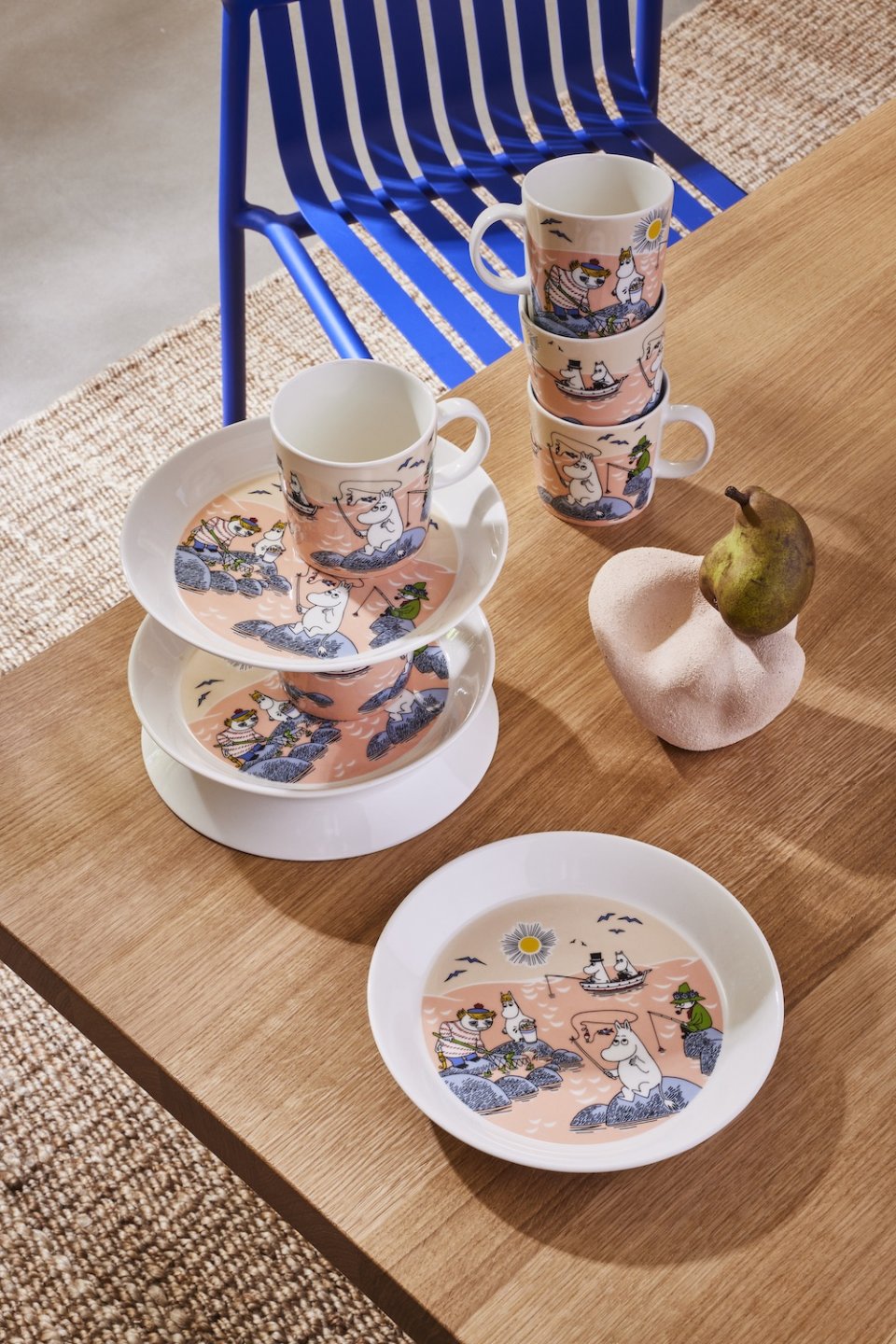 The Moomins love fishing – no matter whether with nets, rods or spinning reels. Snufkin, who lives in a tent by the river, mainly eats fish he catches himself and cooks over a fire. 
The illustrations also depict the Moomin family sailing to a lighthouse island together with Too-Ticky and Snorkmaiden. They move into the lighthouse, where Moominpappa works as the lighthouse keeper. Life on the barren island is far from romantic – the family is at the mercy of the harsh weather and the sea. 
After a stormy night, Too-Ticky finds that the waves have washed fish into every little crack on the island.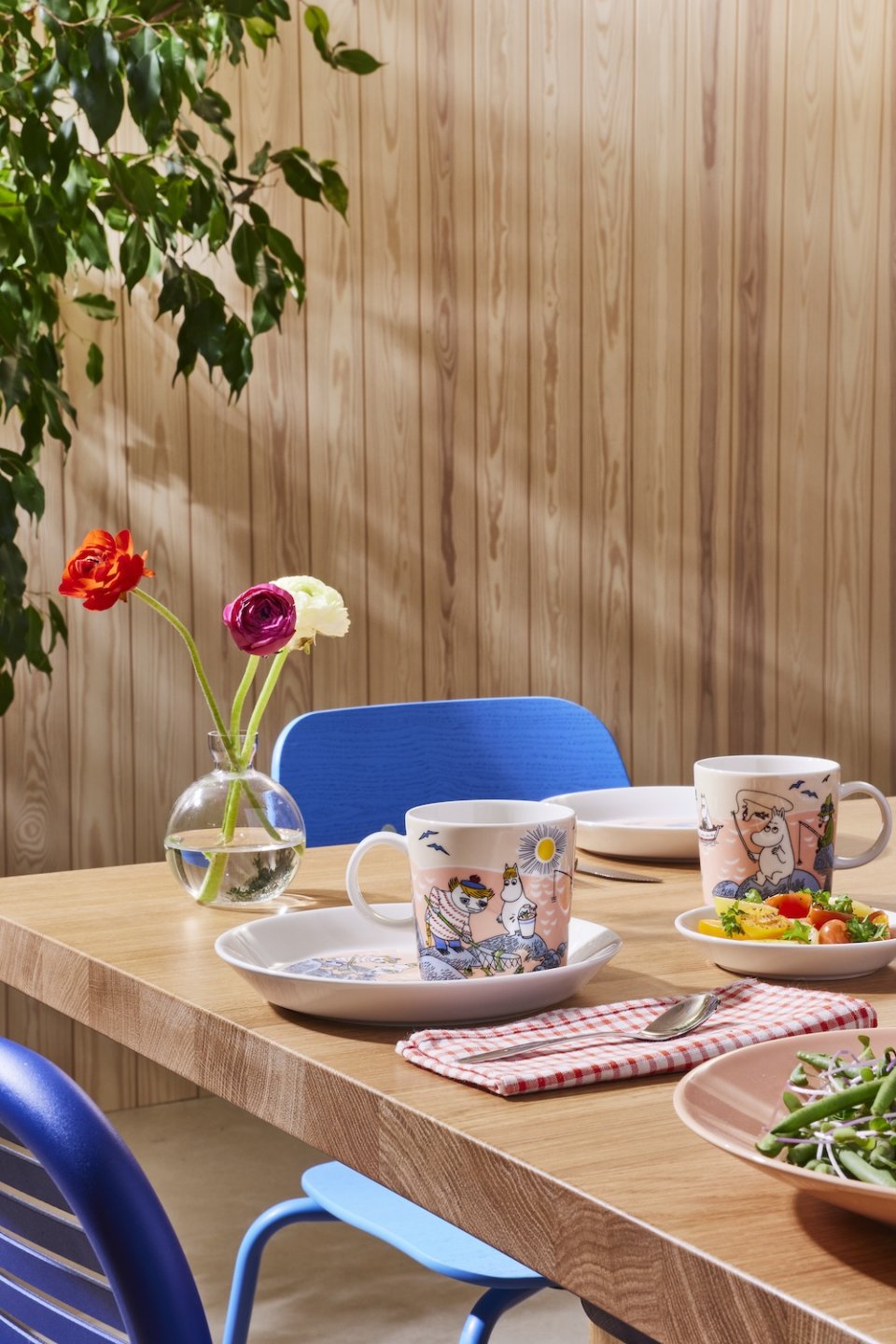 Available from May 5th
The seasonal set of summer 2022 comes for sale on May 5th and is available for a limited time only.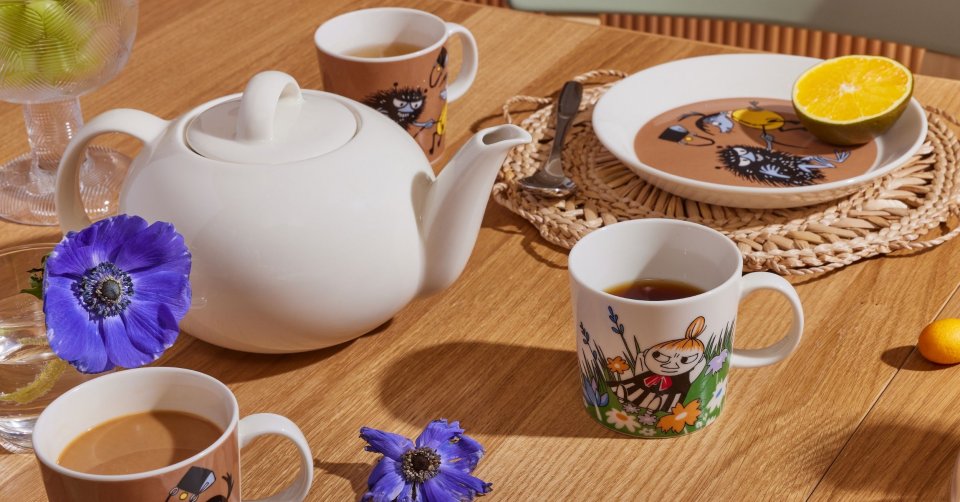 11.1.2022
Tove Jansson's beloved characters, the mischievous Little My and the trickster Stinky, get new mugs in the Arabia Moomin Classics collection.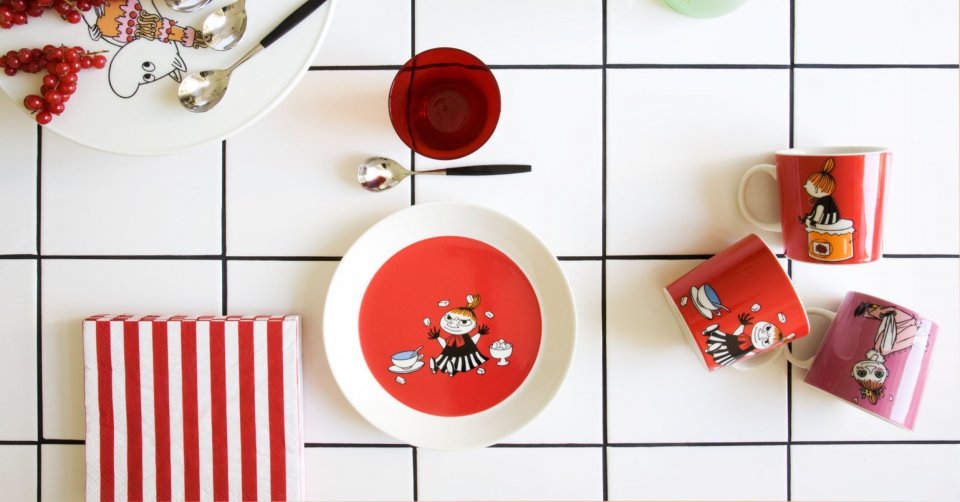 20.12.2021
Some of Arabia's Moomin products will be discontinued in the end of 2021. Get yours on the Moomin Shop before they run out!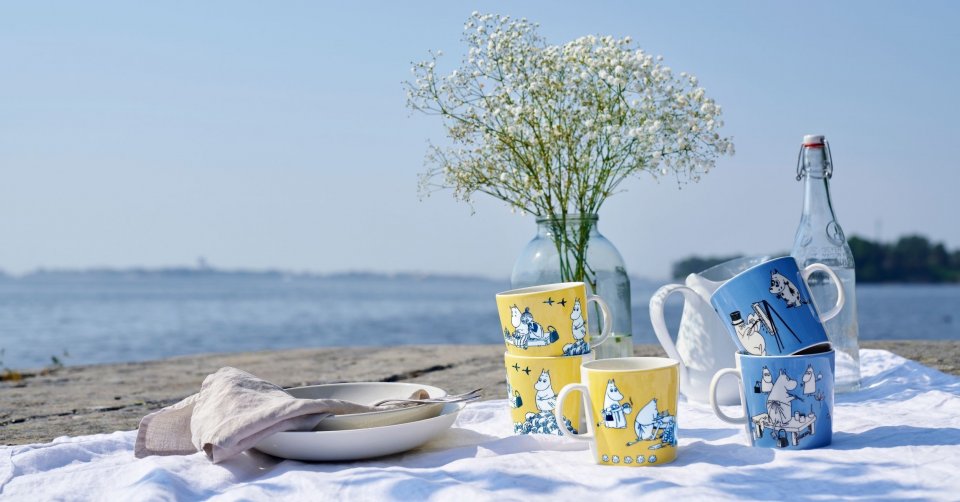 24.11.2021
Arabia's four first Moomin mugs came for sale in 1990. Two of these mugs, Blue and Yellow, are now available in a new mug size: 0.4 litres.