Arabia's latest seasonal summer set continues the Moomin family's adventures at the beach. The set for summer 2021, titled Together, is based on the comic book "Moomin on the Riviera" by Tove Jansson (English edition published in 1955).
The set for summer 2021 consists of a mug, a plate and spoons. The illustrations and colours of the new set continue in line with the atmosphere of the 2019 Evening Swim, another set featuring the Moomins at the beach. The illustrations depict Moominpappa spending his days playing solitaire, Moominmamma making crepes and Snorkmaiden immersed in her book.
The set will come for sale on April 26th, but you can already join the waiting list here!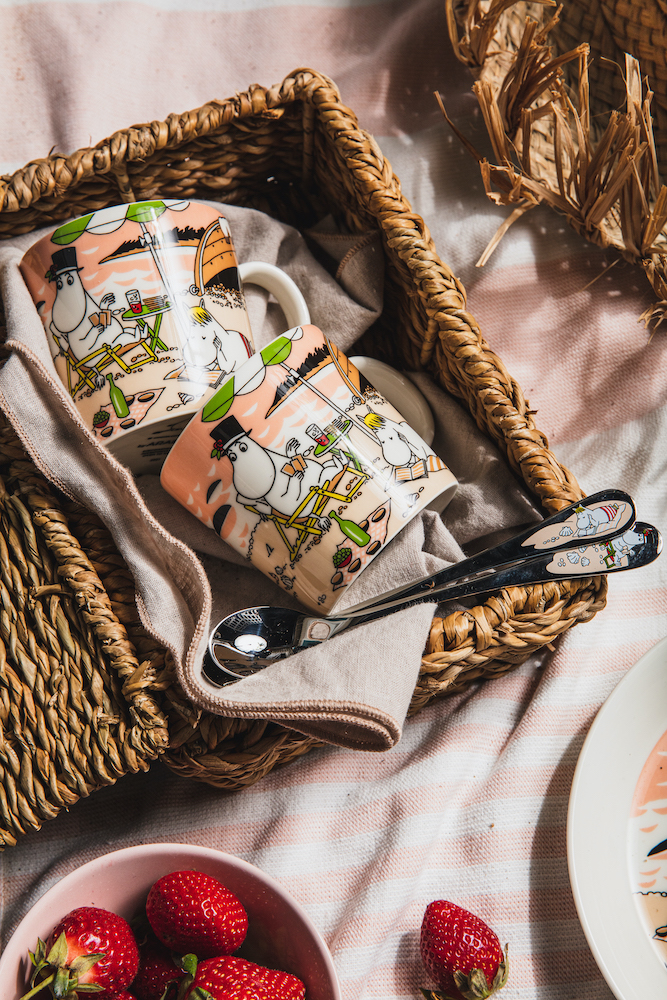 A Moomin holiday on the Riviera
In the Together seasonal set, the Moomins, while holidaying on the Riviera, have been turned out from their luxurious hotel accommodation to more bohemian circumstances on the beach.
In the story, the tidy sum of money won by Snorkmaiden at the casino is long gone, and the Moomins find themselves living on the beach under their boat. The nights are cold and the Moomins really need their woollens. Moominpappa has made friends with marquis Mongaga, a fabulously-wealthy aristocrat dreaming of a life as a penniless artist. The Moomins invite the marquis to live with them under their boat for inspiration. Between getting drenched by rain falling into the boat and cheap wine being too sour for his tastes, it takes only a week for the marquis to get fed up with the Moomins' bohemian lifestyle.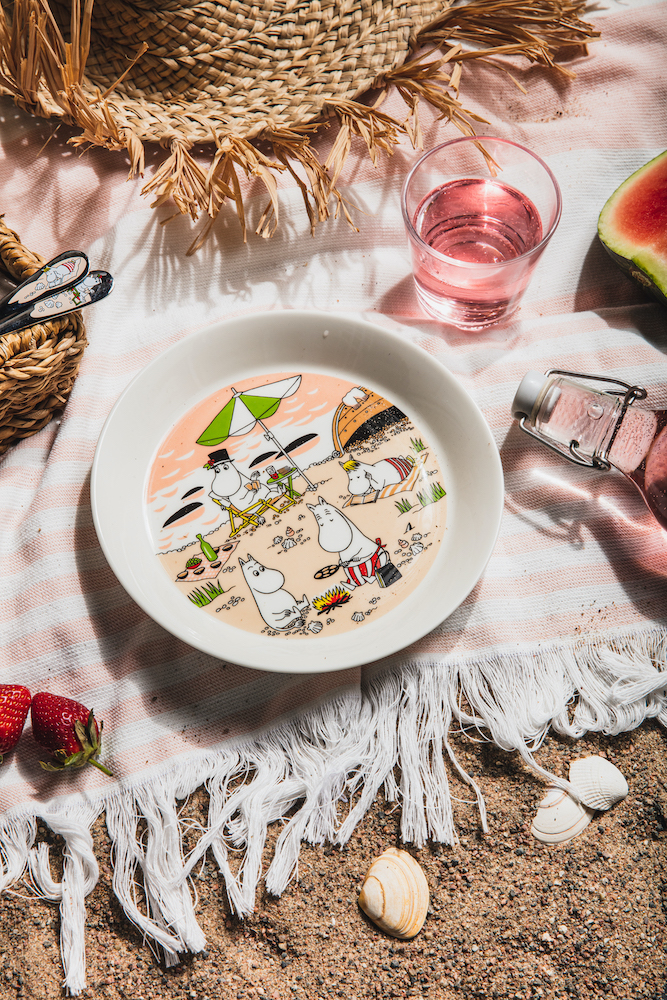 Illustrator Tove Slotte has brought to life the original, black-and-white comic strips by Tove Jansson by styling them with carefully considered hues that match both Arabia's classic Moomin dishes and other seasonal sets.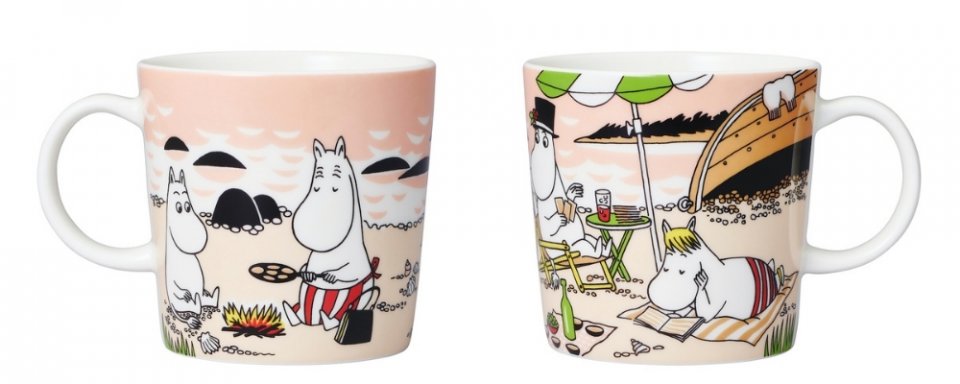 Join the waiting list
The Together set, consisting of a mug, a plate and small spoons, will be sold for a limited time from 26 April 2021. You can already join the waiting list to be the first one to know when the set is available for purchase! Check out the Moomin novelties by Arabia here and leave your email address on the waiting list on the product page of each product – we will notify you as soon as the novelties are available!