Tove Jansson's beloved characters, the mischievous Little My and the trickster Stinky, get new character sets in the Arabia Moomin Classics collection. The sets come for sale on February 8th.
Little My remains one of the most popular Moominvalley characters of all time. This is her fourth time starring in the main role of Arabia's character sets. The Stinky character set is now redesigned for the first time since the Stinky illustration launched in 2001.
Illustrator and ceramic artist Tove Slotte has created a more story-based style of illustration for the new Little My and Stinky sets. The colours and elements in the sets are richer and more connected with the narrative background of the illustrations. 
Illustrations based on comic strips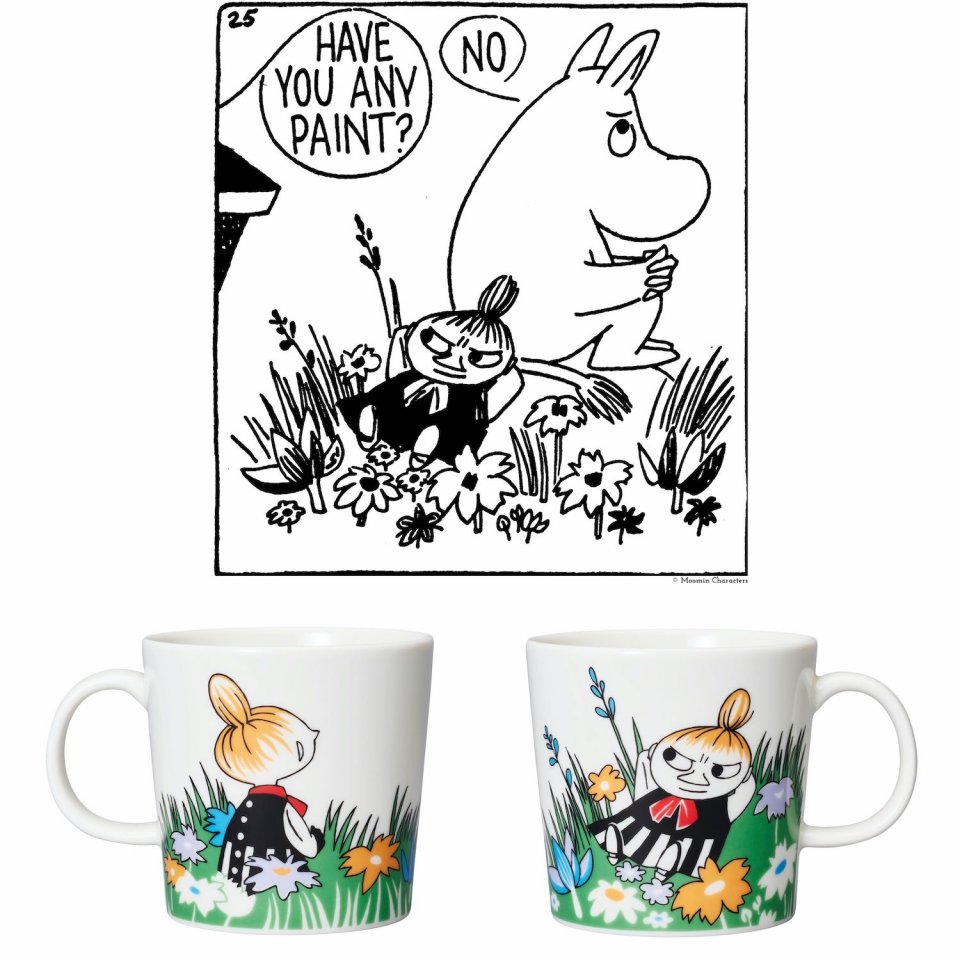 The illustrations of the Little My set are based on Tove and Lars Jansson's comic strip story Moomin and the Comet, which was published in English in 1958. 
In the story behind the illustrations for the Little My set, a comet is drawing closer to Moominvalley. When the inhabitants of Moominvalley suddenly flee their homes, Little My, Moomintroll and Snorkmaiden set out to investigate the matter. True to her nature, Little My is not too worried about the approaching comet. She lies down in a meadow to stare at it. 
The illustrations of the Stinky set are based on two different comic strip stories: "Moomin Begins a New Life" and "Club Life in Moominvalley", originally published in 1956 and 1957. In the illustrations, we meet the villain of Moominvalley who, as it turns out, is trying to save Moominmamma's handbag from an unruly pooch. Even though Stinky is a bit of a scoundrel, he would never steal Moominmamma's handbag. 
First Little My mug came for sale in 1991
Arabia started producing the Moomin sets in the 1990s. At the time, all of the illustrations were approved by Tove Jansson, and the story of today's Moomin mugs began.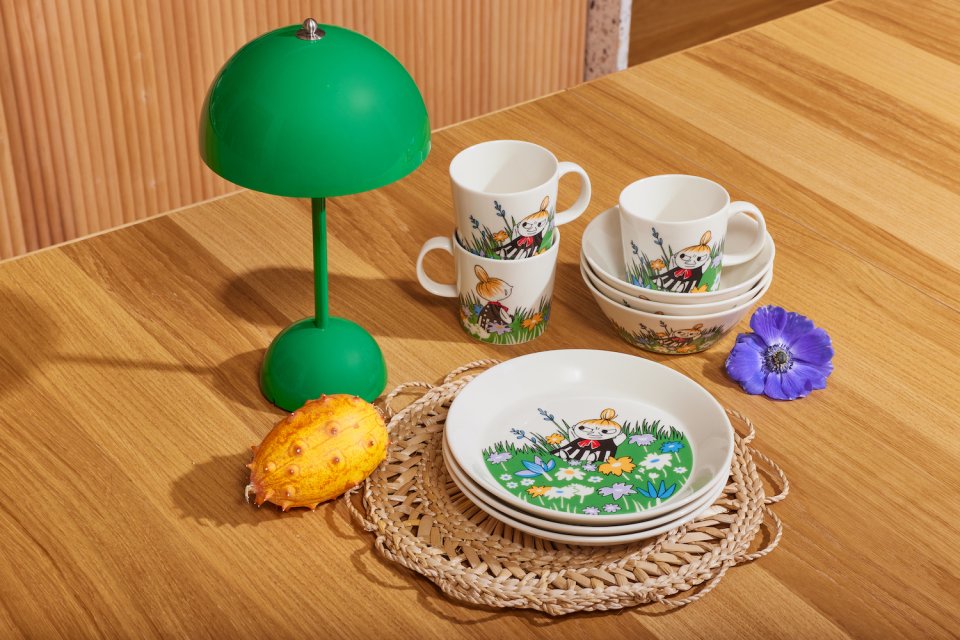 In the first Moomin mugs, Little My appeared simply as a supporting character. When the fifth Teema-shaped Moomin mug was designed, it was illustrated by Camilla Moberg with Little My on a yellow background. 
"Little My, in particular, is a character whom many people identify with or find utterly delightful; the fearless Little My is courageous, outspoken and influential. Tove Jansson left us an incredible legacy, especially in terms of strong female characters," says Mirka Paasikangas, PR and Communications Manager for Fiskars' Moomin products.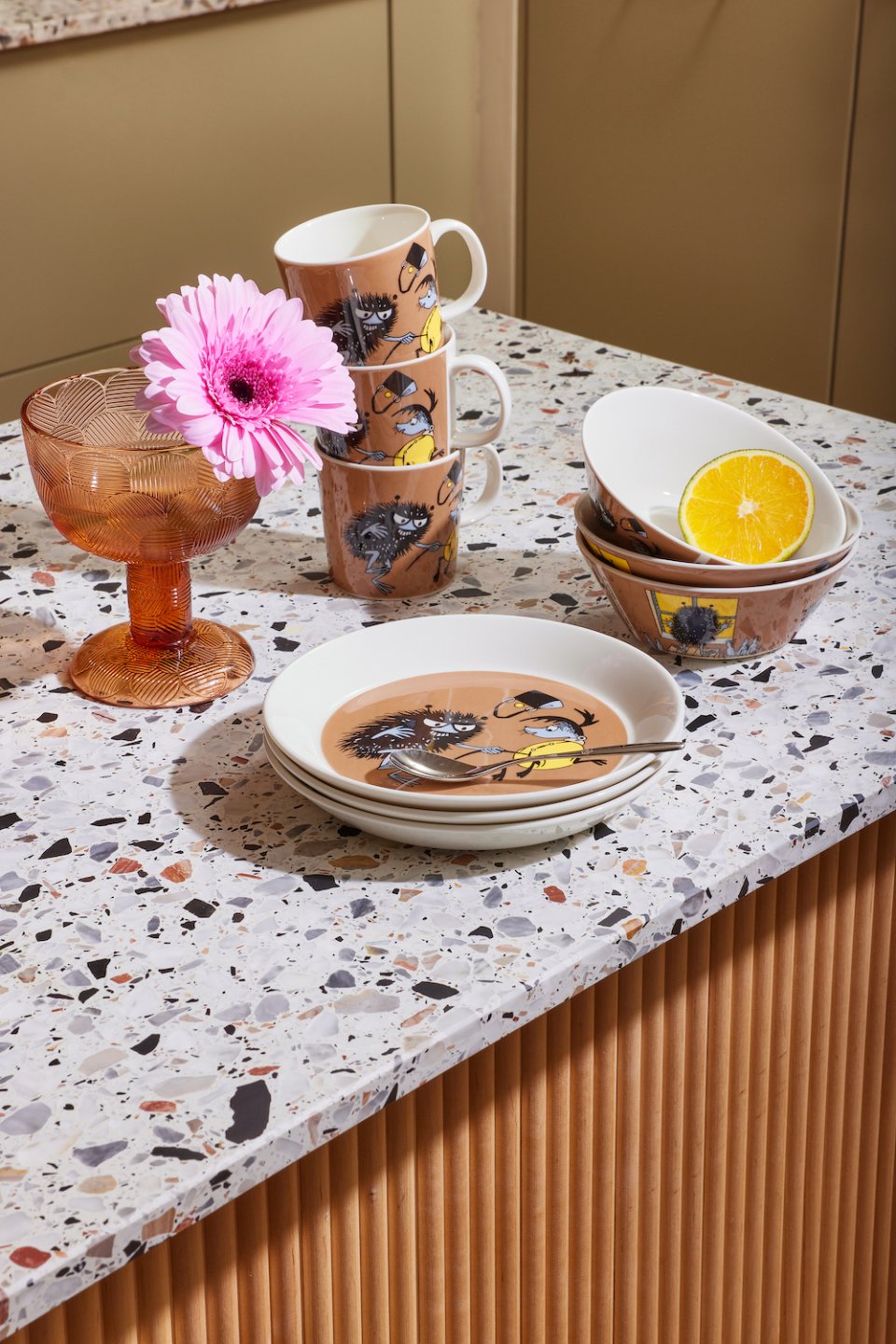 Stinky, in turn, steals people's hearts with his pranks. Stinky specialises in practical jokes, eavesdropping and fooling the police. However, he somehow manages to always get caught.
The Little My and Stinky sets will be available as of 8 February 2022 and include a mug (0.3 L), a bowl (15 cm) and a plate (19 cm). You can already join the waiting list on the webshop to be informed when the products are available.