Arabia's four first Moomin mugs came for sale in 1990. Two of these mugs, Blue and Yellow, are now available in a new mug size: 0.4 litres. The mugs are coming for sale to the Official Moomin webshop on December 1st.
The first four Teema-shaped Moomin mugs, Green, Blue, Rose and Yellow, came for sale in the fall of 1990. The mugs were illustrated by illustrator-ceramist Tove Slotte, who began designing Arabia's Moomin dishes in 1989 and is the illustrator of the Moomin mugs still today. The production of the mugs Blue and Yellow ended in 1996, and they have since become sought-after collector's items.
The popular Moomin mugs are known throughout the world in the 0.3-litre size. People have requested a bigger size for the mugs, and in autumn 2021, Arabia introduced the mugs Yellow and Blue in a new size of 0.4 litres. The bigger mugs have so far been only available in Finland, but starting December 1st, they will also come for sale to the Official Moomin webshop. 
Illustrations from Tove Jansson's comic strip stories and novels
The illustrations on the Yellow and Blue Moomin mugs are based on Tove Jansson's comic strip stories and novels. When designing the original Yellow and Blue mugs, Slotte removed speech bubbles from comic strips and arranged the black-and-white illustrations on a coloured background. Now, Slotte has rearranged the original design to fit the bigger mug size.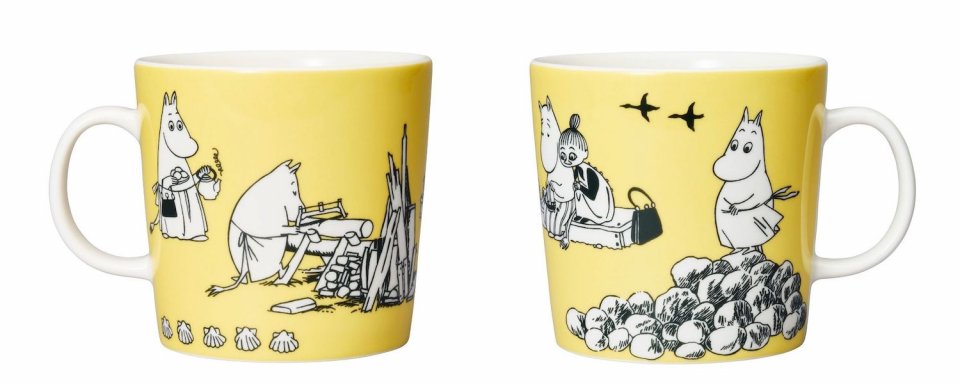 The Yellow mug depicts Moominmamma in her daily chores. She saws firewood, serves coffee and whittles a bark boat from a piece of wood. Moominmamma is hard-working, caring and creative. The original artwork for the mug is from the comic strip #18 Moomin and the Golden Tail (1958) and the novels Moominsummer Madness (1954) and Moominpappa at Sea (1965).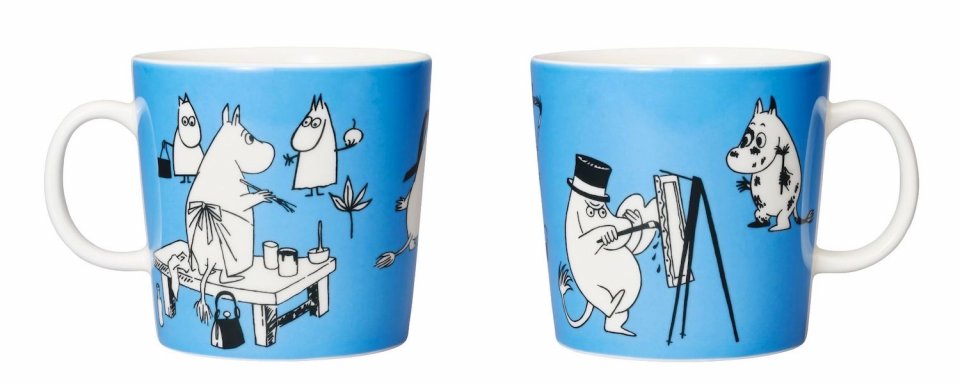 The Blue mug shows the entire Moomin family making art. The illustrations are a collection of pictures from several Moomin novels and comic strip stories, including the logo Tove Jansson drew for the cover of the comic strip books. The same picture is still being used in the bottom stamp of Arabia's Moomin products. 
Mugs coming for sale on December 1st
The mugs came for sale in K-Citymarkets in Finland in September, and starting December 1st they will be available internationally in the Official Moomin webshops. Sign up on the webshop to be notified when the mugs are available.
In case the mugs sell out quickly, keep an eye on the webshop. We will restock them in early 2022.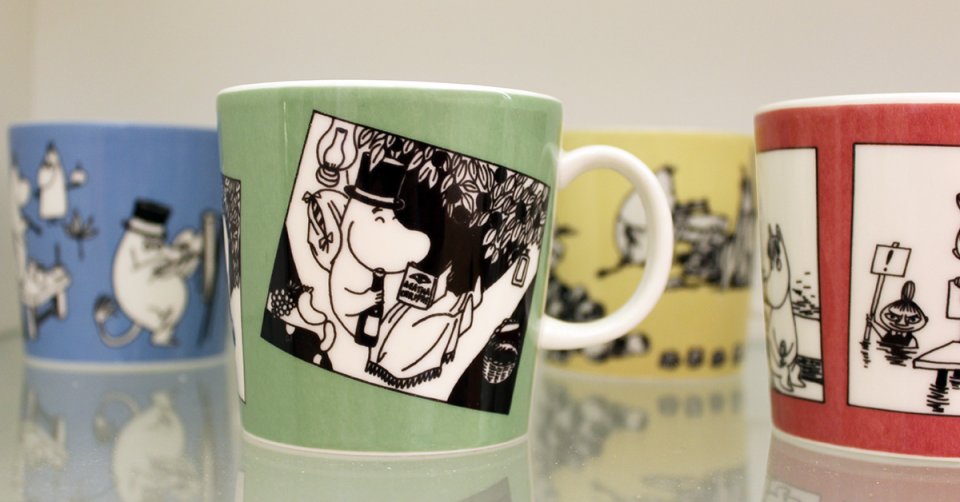 7.3.2018
#1 Mug green 1990-1993 The first Moomin mug in the Teema series, Green, came in 1990. The mug is also known…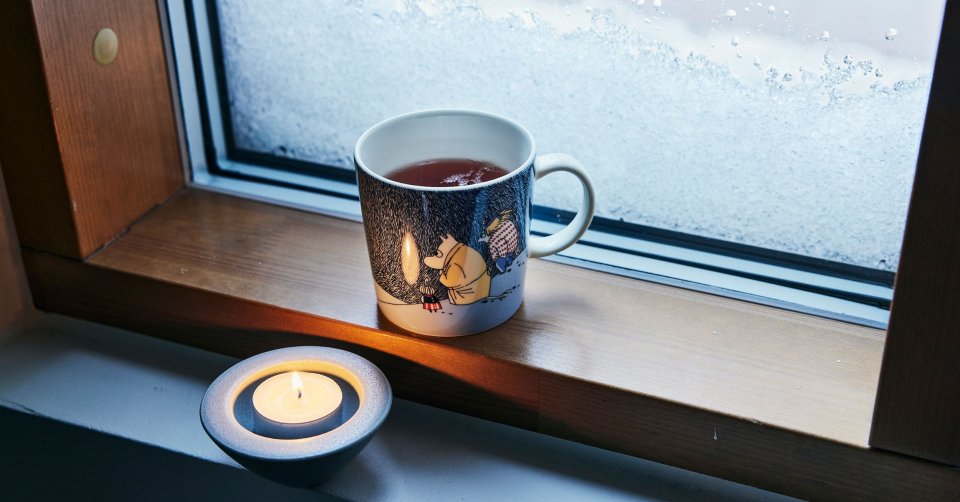 1.9.2021
Arabia's winter Moomin mug 2021 features Moomintroll watching the Snowhorse disappear over the horizon.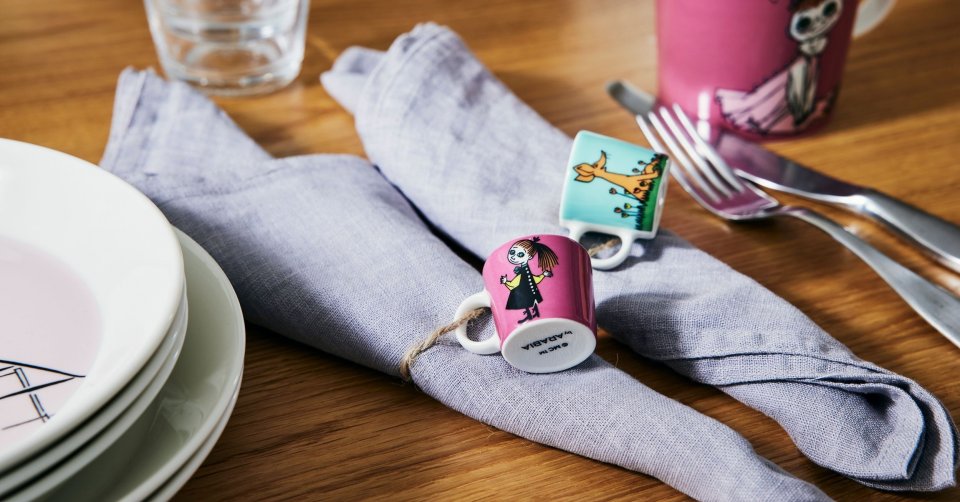 24.8.2021
Arabia's collection of Moomin Collector's plates and mini mugs is growing. In addition, new, bigger Moomin mugs are coming for sale!