Arabia's summer seasonals 2019 continue with the second part of a six-piece series inspired by Tove Jansson's Moomin comics. The series is available for only a limited time, and it consists of a mug, plate, spoons and figurines, Too-ticky and Little My, that complement Arabia's permanent collection.

Summer seasonals 2019 are available from 15 April 2019.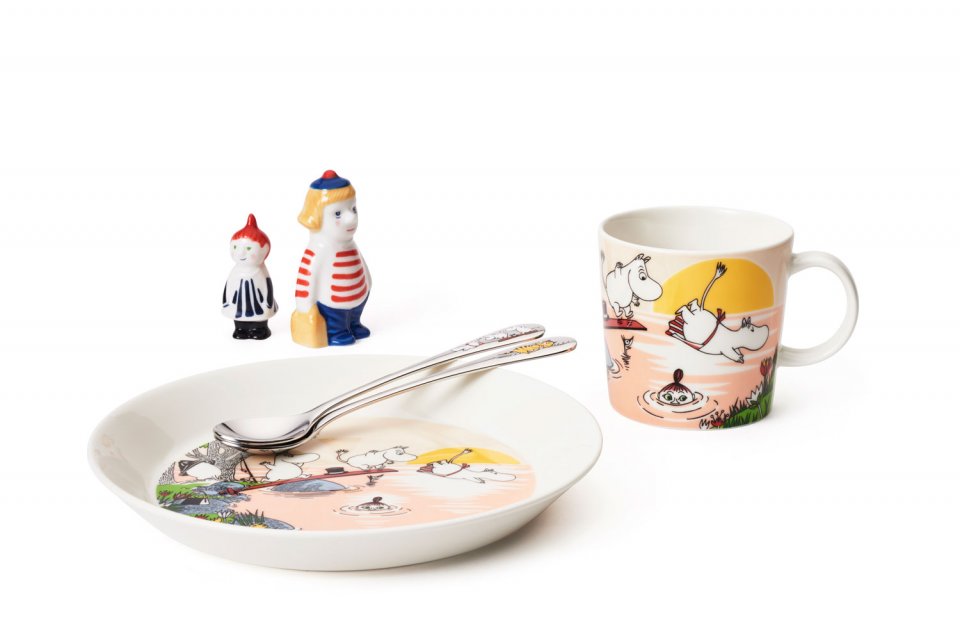 Tove and Lars Jansson's comics have been a source of inspiration 
for Arabia since the 1990s. At that time, the actual comics were displayed on a mug as originally published, but later, the comics have provided ideas for the illustration, and the story has been built using a collage technique that allows more freedom in the layout.
These new summer seasonals are based on the comic strip "Desert Island", the illustration that was first published in the English newspaper Evening News in 1955. The picture used by Arabia shows the Moomins enjoying their vacation while swimming under the sunset.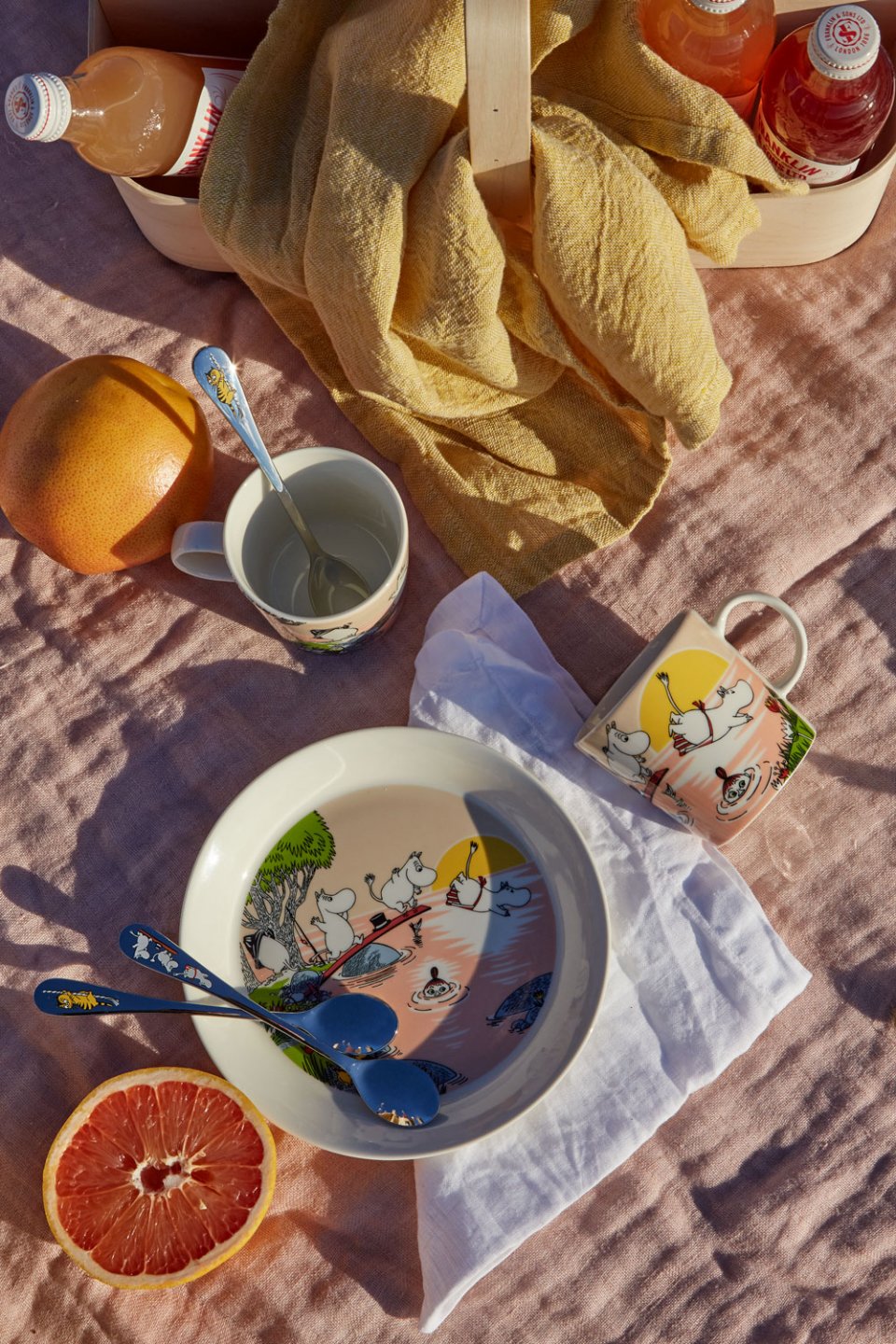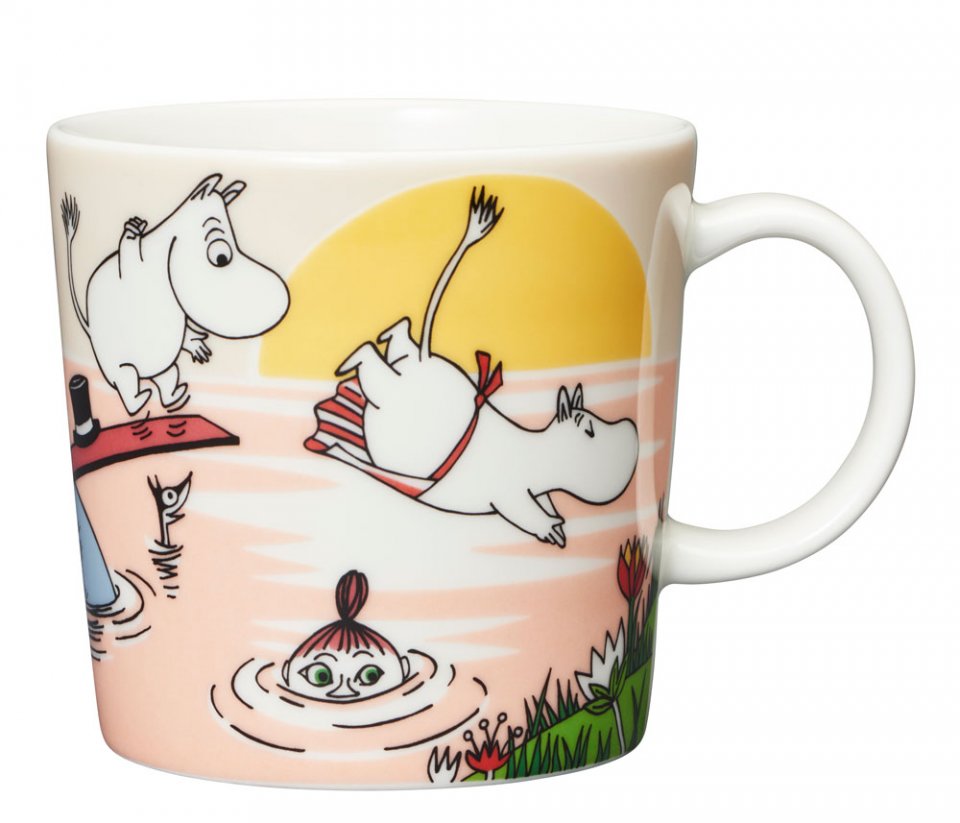 Evening swim by a sunny island
The Moomin family is on vacation and has taken a trip to an island. They have brought along things that are both useful and useless. On the island, they meet a crowd of pirates that have hit a rock because Moomin ancestors misled them by lighting signal fires in the wrong places.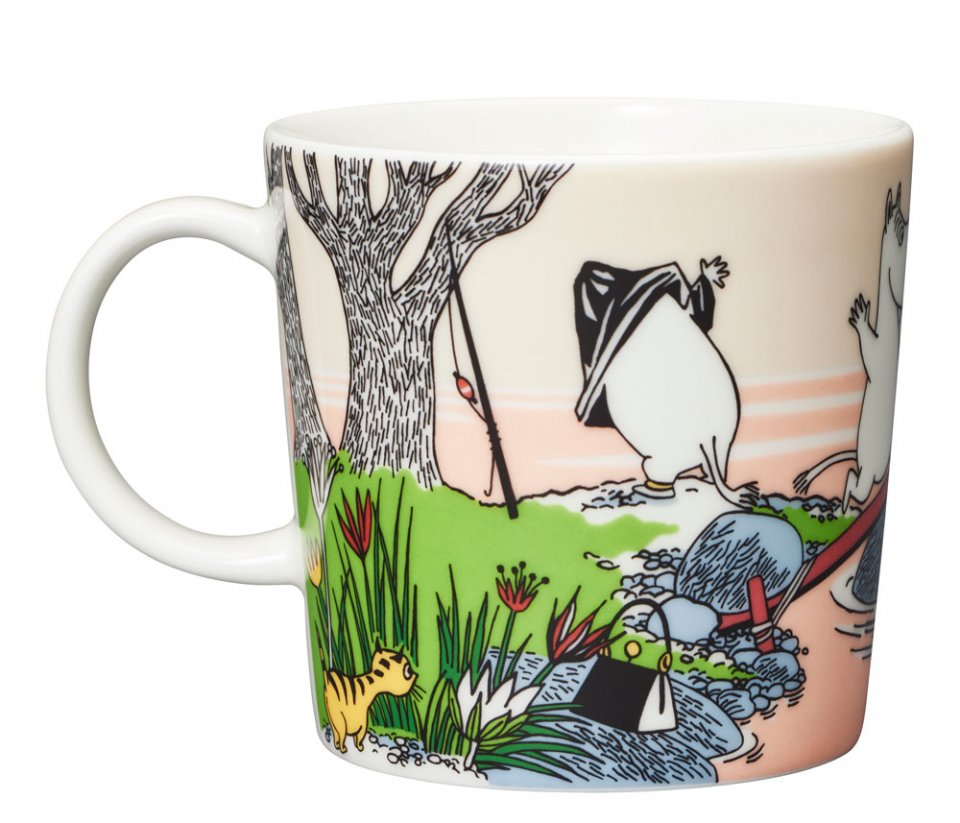 Mymble is also on the island, and the Moomins meet her for the first time when Moomintroll rescues her from a sinking ship. In no time at all, Moominmamma comes up with an idea for something they could all participate in: building a rock wall. One big stone rolls down to the shore, and that leads to another idea.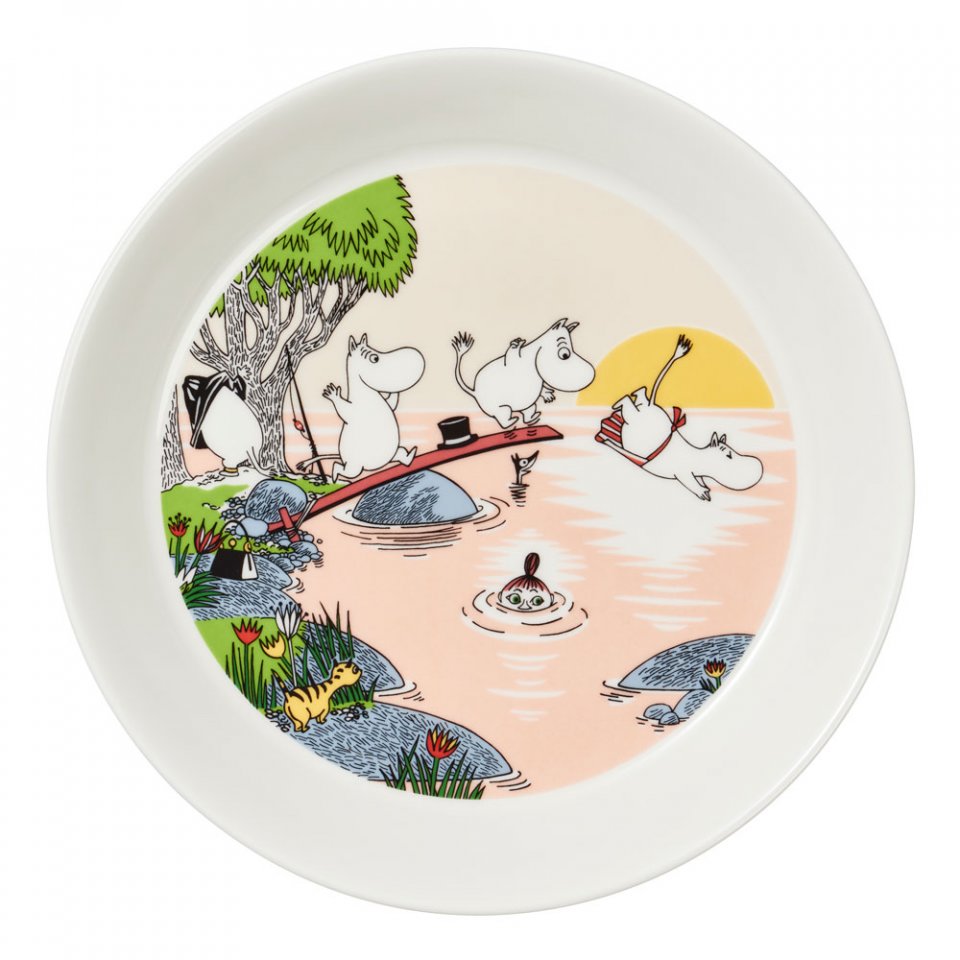 The evening sun paints the sky red and makes the water look inviting. The rock and a piece of wood be- come a diving board and Moominmamma, along with Moom- inpappa, Moomintroll and Mymble, dives into the water. On the shore, the ship's cat watches the Moomins' fun with astonishment. Jumps into the water makes their day complete.