Many of us launched our careers as dedicated Moomin-philes by reading and adoring Tove Jansson's Moomin books – either the nine books from the original Moomin series, the picture-books that followed, or even the comics, which Jansson drew and wrote herself for many years.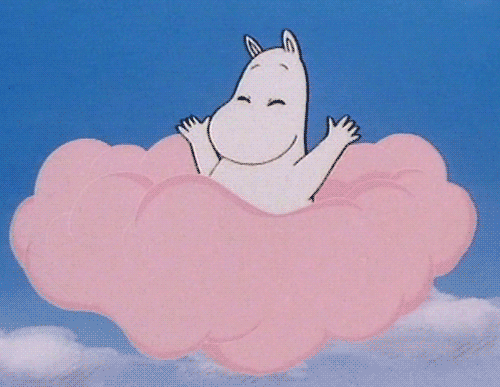 Now, decades later, Moomins have become truly a multi-media phenomenon, and their television back-catalogue would make even a Doctor Who fan feel ill-served. Here, then, especially for all of you Moomin fans out there, is a run-through of the incredible history of Moomin TV animations. Seatbelts on ­– this is a round-the-world trip!
From Finnish books to a German puppet show
If you're well and truly into Moomin trivia, you might know this, but more recent converts may be surprised to hear that Moomin animations have been a decidedly non-Finnish affair. In fact, it's been Germany, Poland and Japan heading the field in television adaptations of the adventures of Moomintroll and his friends and family.
Way back in 1959, then, Augsburger Puppenkiste, a West German production company, made Die Muminfamilie, which translates unsurprisingly as The Moomin Family. A puppet show, rather than a regular animation, it doesn't entirely fit our remit, but it does have the distinction of being the Moomins' first ever TV outing. The first series of six half-hour episodes told the story of Finn Family Moomintroll, and the second, Strum and in Mumintal (1960), was an adaptation of Moominsummer Madness.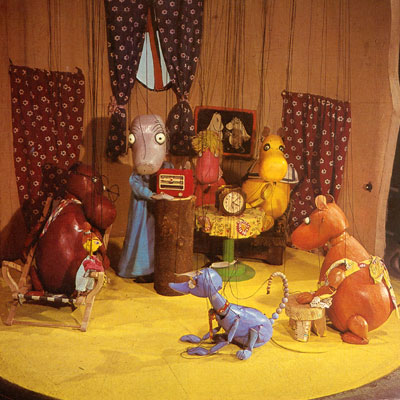 Moomins take to driving in Japan
The best part of a decade later, in 1969, the Moomins had, in a manner of speaking, made it to Japan, where the Fuji Television network broadcast a 65-part animated series, Mūmin, that departed hugely from the world Tove Jansson had created, adding cars, changing names and characters' appearances and personalities.
This didn't get the author's official backing, and despite the effort spent on it by the makers (Tokyo Movie Shinsha for episodes 1-26 and Mushi Productions for episodes 27-65) it never got sold internationally or released on DVD.
Skip on a couple of years to 1972, and the folks at Mushi Productions decided to remake the previous series – this 52-episode anime version was almost as expansive, but differently drawn, more childlike than its predecessor. It still wasn't an international hit, though, because it was made for Japanese-only broadcast.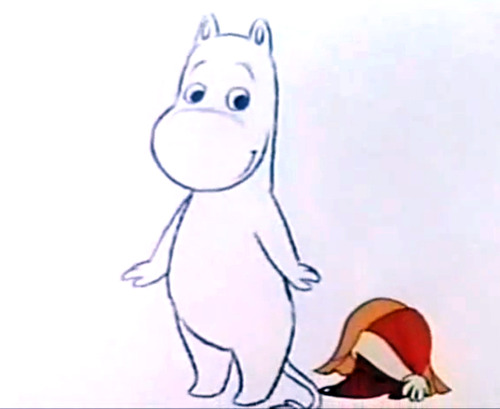 Moominpappa sports sideburns
Europe had to wait five more years for another dose of the Moomins in animated form (though two Swedish series, one in 1969, written by Tove Jansson herself, and another in 1973, both featured live-action costumed casts).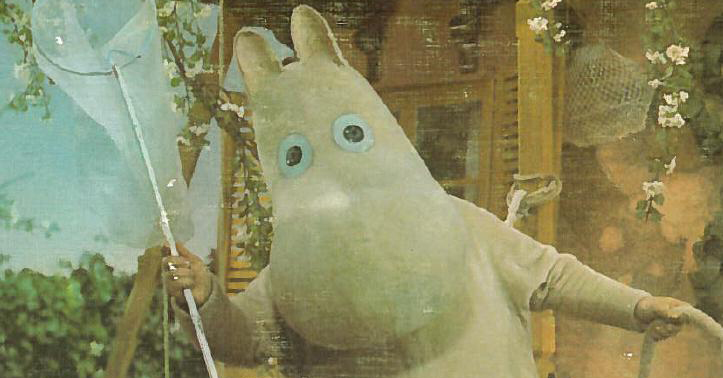 In 1977, Opowiadania Muminków, or The Moomins was made in Poland as a stop-motion kids' series. This was later sold to CITV in Britain and adapted – the UK version ran between 1983 and 1986 and went down a treat with audiences and artists alike; Tove Jansson even got involved in the scripting process. In 2008 Filmkompaniet reused the material from the original series and released it as both a feature film and as individual episodes.
Heading back to eastern Europe, though: in 1978 Soyuzmultfilm, a Soviet Union production company, made Mumi-troll i kometa, a gorgeous three-parter based on Comet in Moominland. A mere handful of years later, and another Russian trilogy came out, this time made by a crowd called Sverdlovsktelefilm: Shlyapa Volshebnika, or Magician's Hat, was based on Finn Family Moomintroll and used a cut-out animation technique. Check this one out if you fancy seeing Moominpappa with sideburns…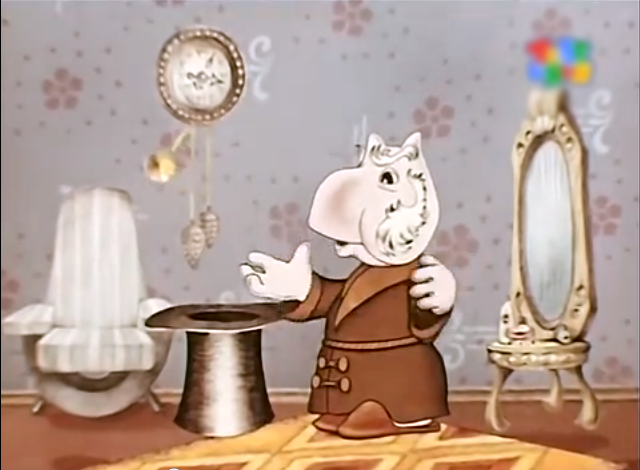 And finally, worldwide fame
The nineties takes us all the way back to Japan, where, between 1990 and 1992, Tele Screen Japan produced a new series of 104 episodes called Tanoshii M ū min Ikka, or The Moomins. Unlike the earlier Japanese efforts, this one had great success abroad, airing in the UK, Israel, the US, Taiwan, and Scandinavia, and it's been partly, if sporadically, released on DVD in various places worldwide.
Ask any Finnish child, and this is the Moomin cartoon they know and love. It even spawned a spin-off second series (Delightful Moomin Family: Adventure Diary), though this didn't leave its Pacific home….
And now? Well, there've been Moomin feature films, too, of course, and a history of these would bring us closer to the present day – but that's a whole other saga! Stay tuned for more Moomin fun…