What is it in Tove Jansson's stories that makes Moomin books so comforting for readers during modern-day crises like climate change, pandemics and war, decades after they were written? The internationally bestselling author and TED-talker Andri Snær Magnason, and Mark Ellingham from Sort of Books, publisher of both Jansson's and Magnason's literature, might have the answer.
There's a passage in Tove Jansson's iconic Comet in Moominland, which she wrote towards the end of World War II and published in 1946, where Moomintroll watches the approaching comet and thinks of how frightened the earth must be:
"Then he thought about how much he loved everything;
the forest and the sea, the rain and the wind, the sunshine, the grass and the moss,
and how impossible it would be to live without them all…
But after a while he stopped worrying.
"Mamma will know what to do."
– Tove Jansson, Comet in Moominland (originally published in 1946)
There are numerous articles in international media highlighting Tove Jansson's books as comfort reading – recently during the Covid lockdowns and currently, Russia's war in Ukraine. This despite the fact that especially her Moomin stories are packed with looming threats and crisis: there are floods, an approaching comet, a refugee crises, a world that has changed and turned unrecognisable, just to mention a few.
One would imagine that people would like to escape into something more soothing. But, even though the setting for many of the Moomin novels is quite gloomy and scary, there is something about how Tove Jansson's characters tackle these uncertainties, which makes readers return to her stories for comfort.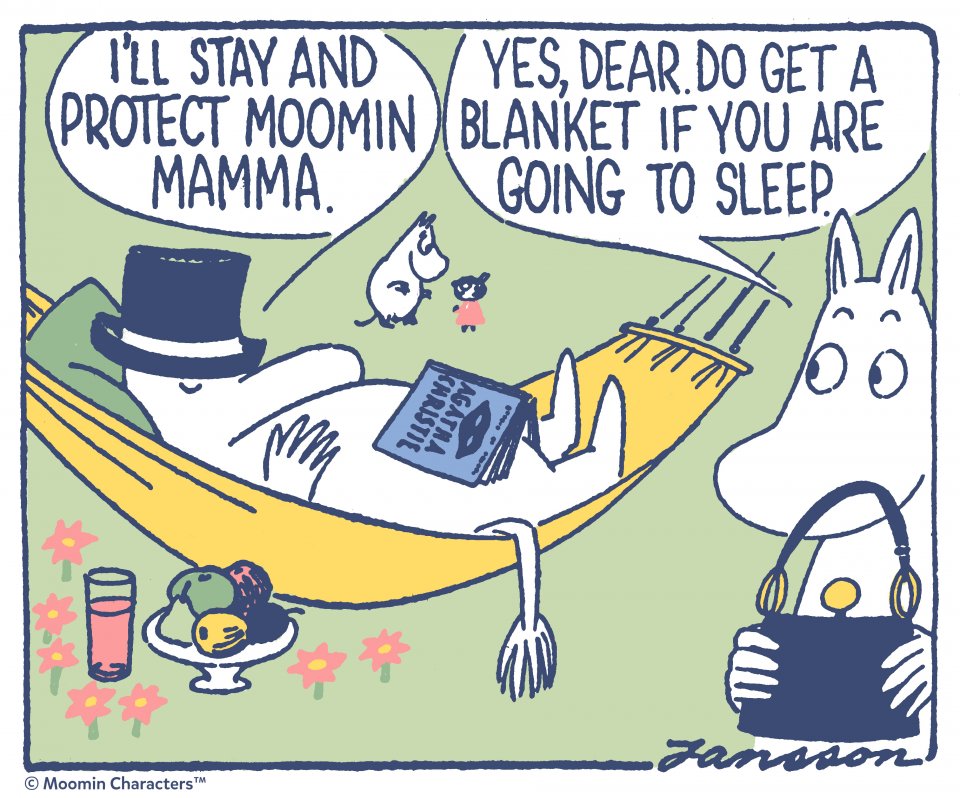 "With the world riven by pandemic, a looming environmental crisis and populist politicians who stir up division and hatred, these messages of freedom, kindness and tolerance are as necessary as ever", Richard W. Orange writes in his analysis of the Nordic children's book giants Tove Jansson and Astrid Lindgren. 
The essay is published in the digital magazine Aeon, providing articles by leading thinkers on science, philosophy, society and the arts.
Jansson's literature is also frequently highlighted in prominent international media such as the Guardian, New York Times, The New Yorker, and Seattle Times, not to mention numerous book blogs and smaller media outlets – scroll to the bottom of this page to find a list of articles from different outlets.
Moomin books with strangely familiar trolls
The internationally bestselling Icelandic author famous for his fictional books about climate change, Andri Snær Magnason, and publisher Mark Ellingham from Sort of Books see reassuring references to the real world and us humans in the Moomin stories.
In the below video, the two discuss how children's literature tackles the biggest questions during the Tove Festival in Reykjavik in 2022.
"It's also astonishing that you don't see hate and anger in her works from that time. It would be so obvious to make a good and evil metaphor, good versus evil – or some kind of a Tolkien inversion of orks, where the orks might be his metaphor for the enemy – and they're basically non-human", Magnason points out.
"Moomintroll moved forwards in amazement. There was no doubt about it, the Groke was pleased to see him… He stood quite still until she had finished her dance. Then he watched her shuffle off down the beach and disappear. He went and felt the sand where she had stood. It wasn't frozen hard at all, but felt the same as it always did."
– Tove Jansson, Moominpappa at Sea (originally published in 1965)
To Magnason, Tove Jansson's Moomin creatures feel very human, even though they aren't human at all. "The Moomins are almost like archetypes of humans. They don't have any control over the events – only over their own attitudes against what is happening", he adds.
Also journalist Sheila Heti links the appeal of the Moomins to their somewhat odd familiarity  – in essence, their humanity –  in her analysis in the New Yorker:
"What accounts for the popularity of her enigmatic characters? For one thing, Jansson's intelligent intimacy and humor, which suffuses the books and her letters. She wasn't drawn to nihilism, like many postwar artists, or to any Freud-inspired movements, with their suggestive, anarchic dreamscapes…. Instead, she created a reassuring world with a moral code, and characters with problems much like our own. The Moomins are not so much cute as strangely familiar, as though Jansson happened to look in a new direction and find these tender and serious fellow-creatures, who had been with us all along."
The Moomin books and the shadow of war
"It was the winter of war, in 1939. One's work stood still; it felt completely pointless to try to create pictures." "Perhaps it was understandable that I suddenly felt an urge to write down something that was to begin with 'Once upon a time.", Tove Jansson writes in the introduction to her first Moomin story, The Moomins and the Great Flood (originally published in 1945).
Tove Jansson wrote and illustrated this story during the Second World War, when Finland was fighting the Soviet Union in the Winter War. Wartime was very hard on the artist, who felt the colours had disappeared.
It is a story about Moomintroll and his mother, Moominmamma, lost in the world looking for Moominpappa, who has disappeared during a big flood. During their adventurous search through a dark and gloomy forest, they encounter numerous diverse characters – some of which become part of the Moomin books to come – on the run from the flooding water. 
"Everything looks worse in the dark, you know."
– Moominmamma, The Moomins and the Great Flood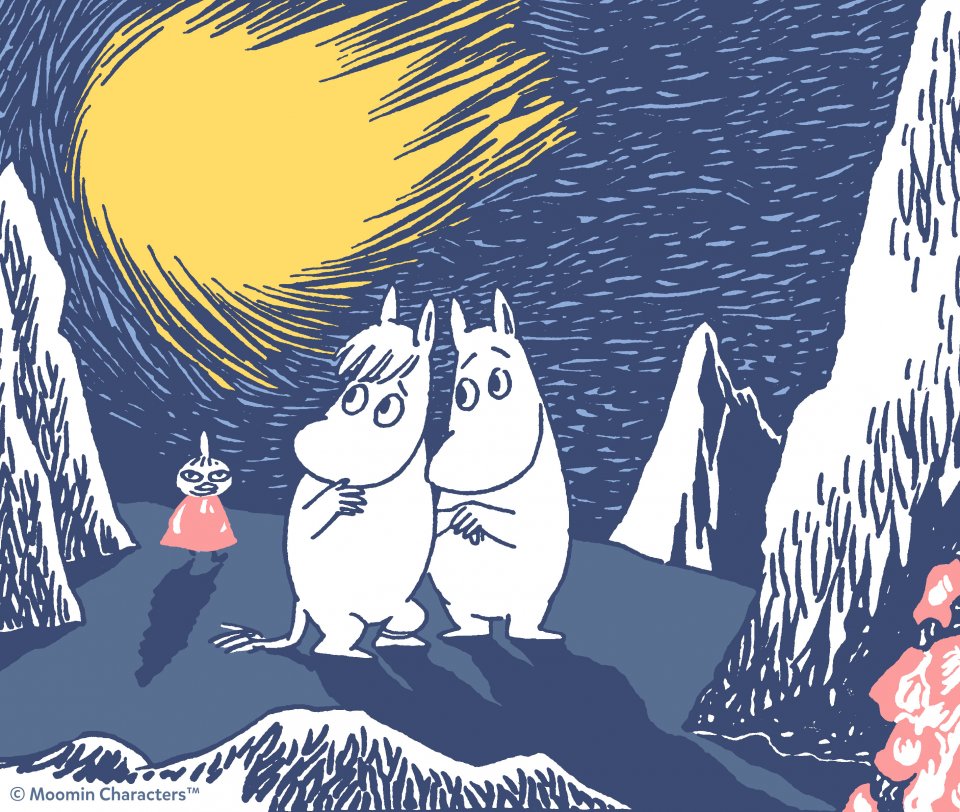 Crises and the shadow of war are also present in Tove Jansson's next much-loved Moomin book, Comet in Moominland (original publication 1946) – and, floods, catastrophes, and danger can be seen in many future Moomin stories. For example, in Moominsummer Madness (originally published in 1954), Moominvalley has again been flooded and the Moomins flee their home, taking refuge in a floating theatre. 
This ends the first part of a two-article series exploring how the Moomin books still comfort readers around the world during modern-day crises. Below is a list of other articles related to this topic – and here you can read the second part of the series!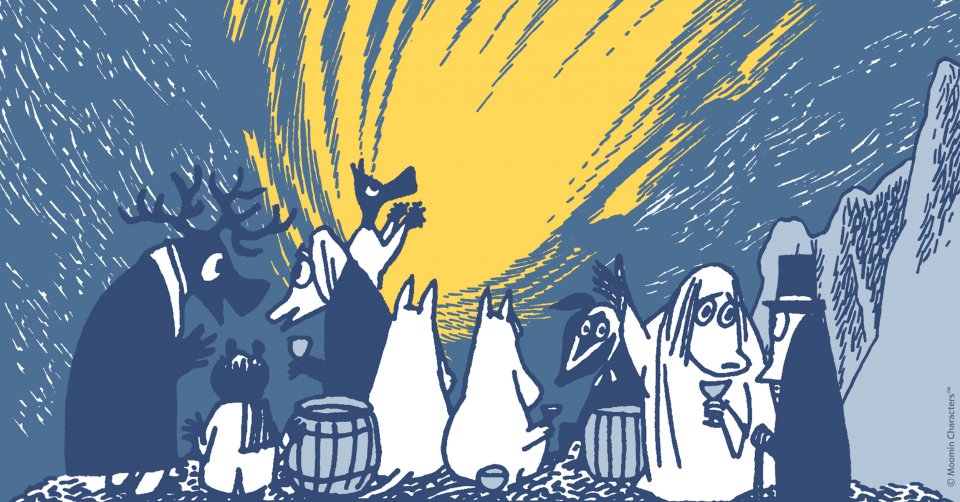 3.11.2023
The second blog of a two-part series, this blog looks deeper into how the Moomin books help readers around the world deal with global crises.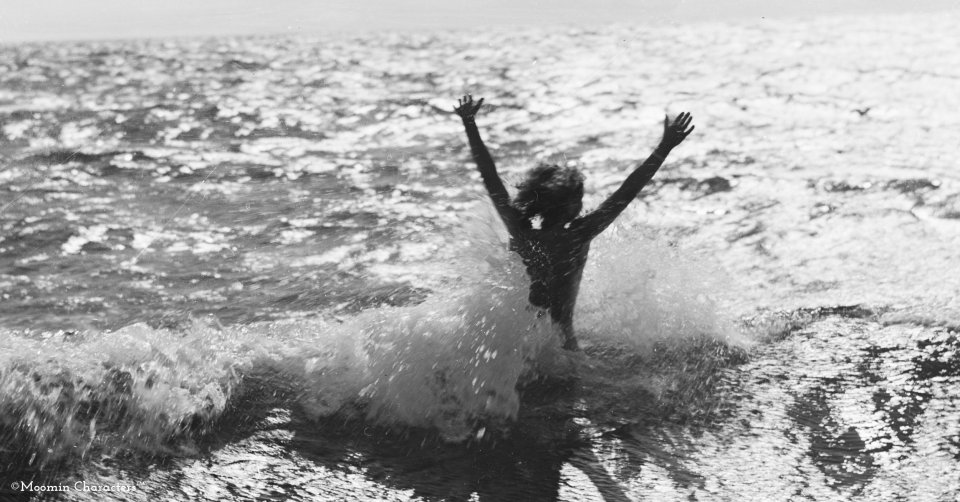 12.8.2020
Some people run out and dance when there's a storm – Tove Jansson was one of those people. Read more about why!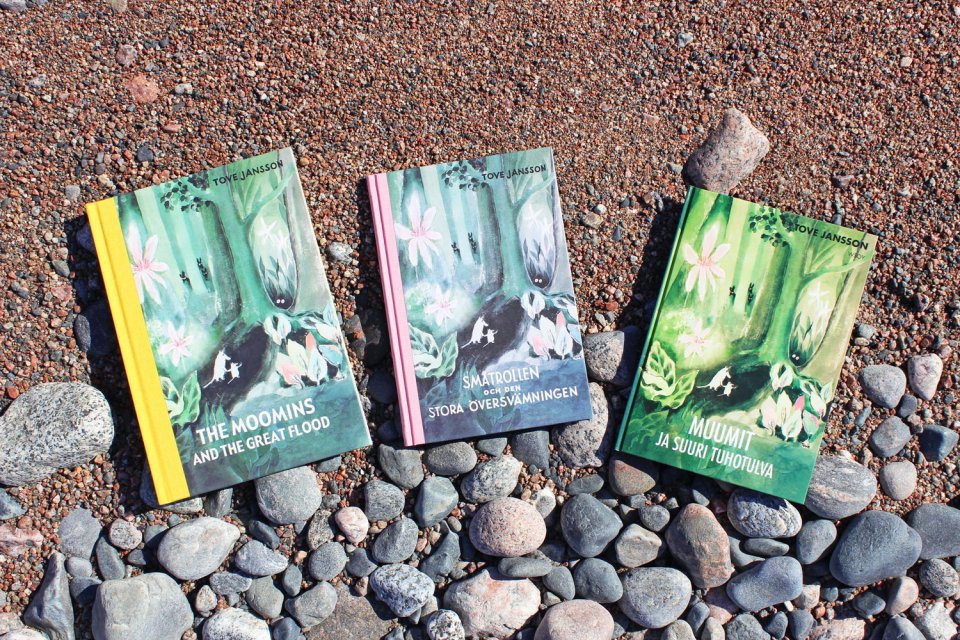 26.5.2020
How much has the war influenced Tove Jansson's first Moomin story? And what can it teach us on how family can also be chosen?