The Academy Awards, better known as the Oscars is Hollywood's most prestigious artistic award in the film industry.
The first ever biopic about Tove Jansson has been chosen at Finland's Oscar candidate. The industry premiere of 'TOVE" was at the Toronto International Film Festival in Autumn 2020. Its domestic premiere was on the 2nd of October, 2020.
Academy of Motion Picture Arts and Sciences (AMPAS) is responsible for the official criteria for the Best Foreign Language Oscar. Each country may nominate one film annually. The 93rd Oscars will be held on April 25, 2021. The Academy Awards, better known as the Oscars is Hollywood's most prestigious artistic award in the film industry.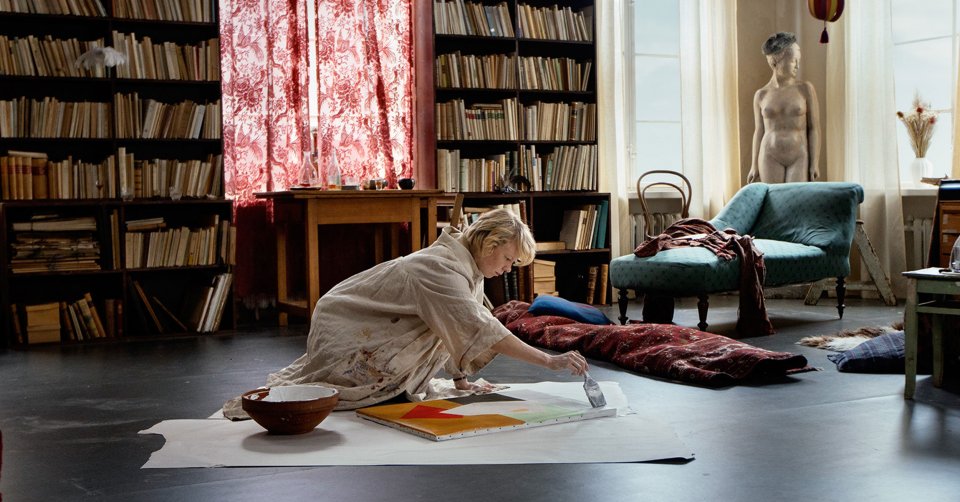 The jury commented their choice by saying that "the narration of the movie is concise and acting is par excellence. The movie tells a universal story of searching and finding love and of the passion of making art."
Zaida Bergroth, the director of the movie comments the choice: "I'm so happy about this possibility and I wish the movie a fortunate voyage across the Atlantic. Thank you Finland's Oscar jury and congratulations to all the talented actors and the whole team!"
The producer of the movie, Andrea Reuter, says that the nomination feels incredibly amazing: "The goals of the movie have been extremely high in every phase of the production. Thus it feels fantastic to know that the jury has deemed the movie to be of the international quality we aimed for."
The movie has been the most watched movie in Finland this autumn.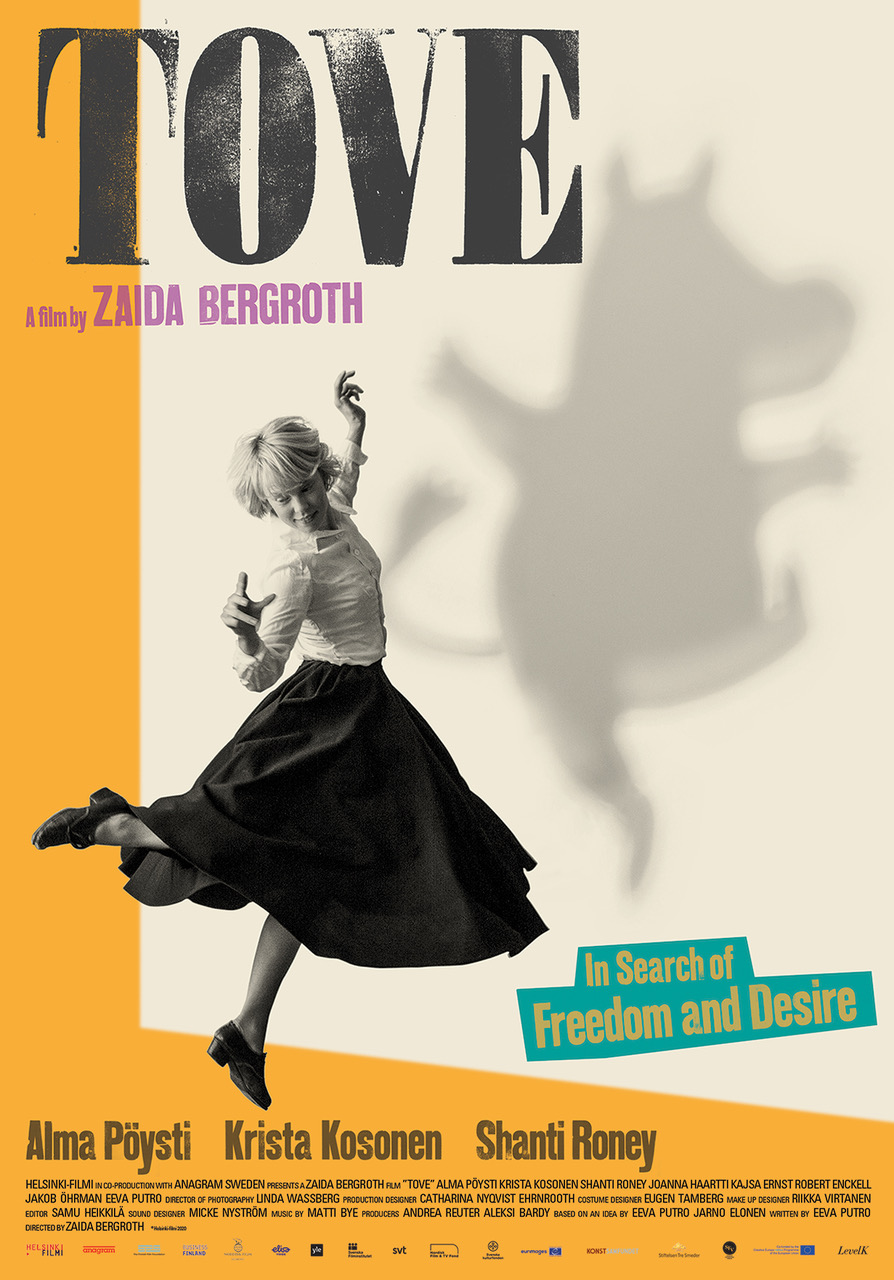 Variety, oftentimes considered the most important motion-picture publication in the world, describes the lead performance by actress Alma Pöysti as "mesmerizing". They add that she "excels in her first leading film role and strongly resembles the real Tove."
As her fifth feature film, Variety says Zaida Bergroth's directing "beguiles audiences into the world of its characters" and thinks that she "flexes her considerable cinematic powers, conjuring vibrantly expressive visuals and confident performances from her talented cast."
From the industry's point of view they see that "with multiple hooks, sales and festival interest should be strong".
In the midst of her artistic struggles and unconventional personal life, Tove Jansson found worldwide success from an unexpected side project: the creation of the beloved world of the Moomins. 'TOVE' is a captivating drama about the creative energy of an iconic talent and her turbulent search for identity, desire and freedom. Produced by Helsinki-filmi and starred by Alma Pöysti, TOVE is the first feature film based on Tove Jansson's life.
Read more about the movie: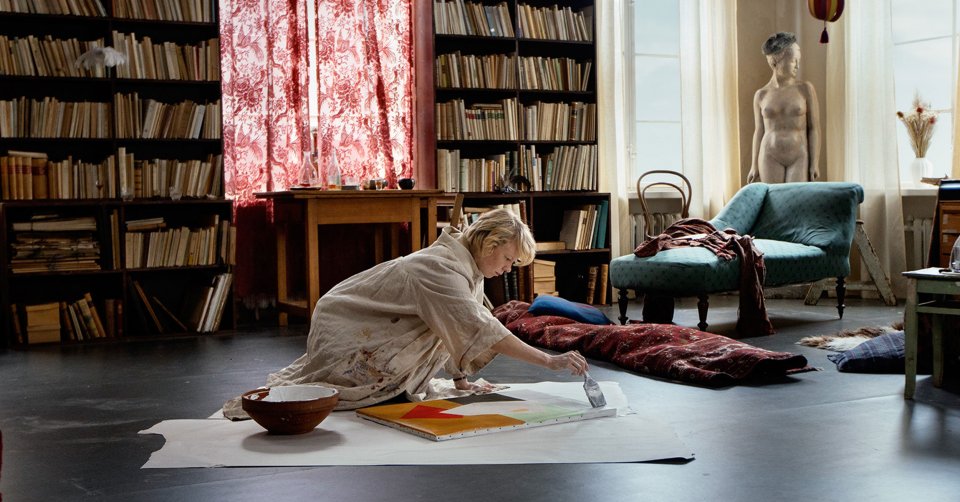 10.9.2020
The first international reviews for Tove Jansson biopic 'TOVE' (2020) are now in, and they are uttermost positive. Read them here.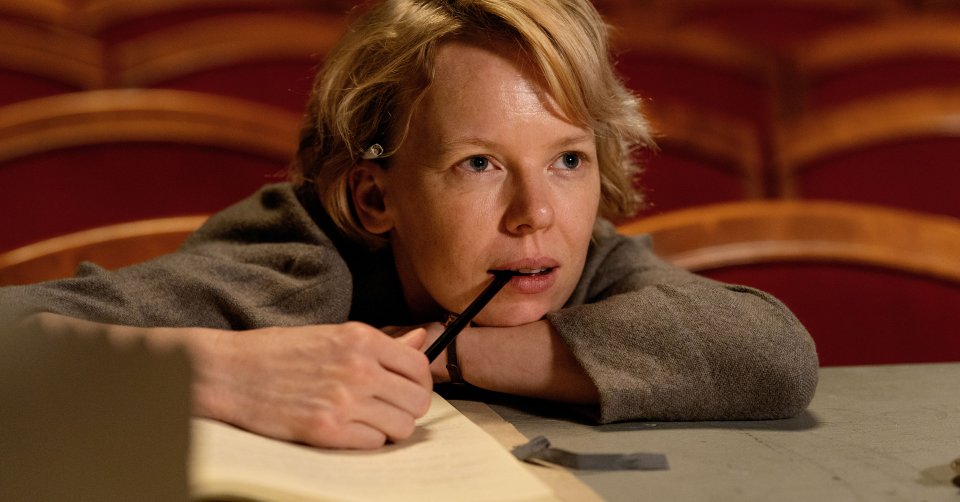 24.6.2020
'TOVE' will premiere in Finland in late September and in Japan and the Baltic countries in autumn 2020.