As of today "Moominvalley", the brand new adaptation of the Moomin stories of Tove Jansson, has been acquired to over 25 different countries. Yesterday it was also awarded 'Best Animated Kids Programme' in Cannes and will soon get a DVD release as well as translations to two indigenous languages.
"Moominvalley", the Finnish-British co-production directed by Academy Award® winner Steve Box and produced by Gutsy Animations in association with Yle and Sky, has so far been shown in Finland, UK, and Japan. In Finland, the series saw record-breaking ratings, with one in four Finns (1.5 million people) tuning in to watch the first episode.
The success continued on the VOD platform, where the show became the #1 program on YLE Areena with an average audience size of 348,000. The series enjoyed similar success in the UK, as broadcaster Sky's second most downloaded box set in its launch week, behind Game of Thrones. Now Moomin fans in a much wider area will get to enjoy Tove Jansson's much-loved stories adapted into the newest animation style.
The award-winning series has now been acquired to over 25 countries
"Moominvalley" has so far been acquired to over 25 countries. The new broadcasters across 20 territories include NPO ZAPP (Netherlands), Czech TV (Czech Republic), and Puls TV (Poland).
To the joy of the "Moominvalley" fans, more broadcasters will be announced shortly.
In addition to the above, all rights to the first two series of "Moominvalley" have been acquired in Mainland China, Taiwan, Hong Kong and Macau. Also, rights have been sub-licensed to HK Television Entertainment Company for their ViuTV channel and associated VOD and mobile platforms with launch planned for December 2019. Discussions are under way with other partners in China and Taiwan.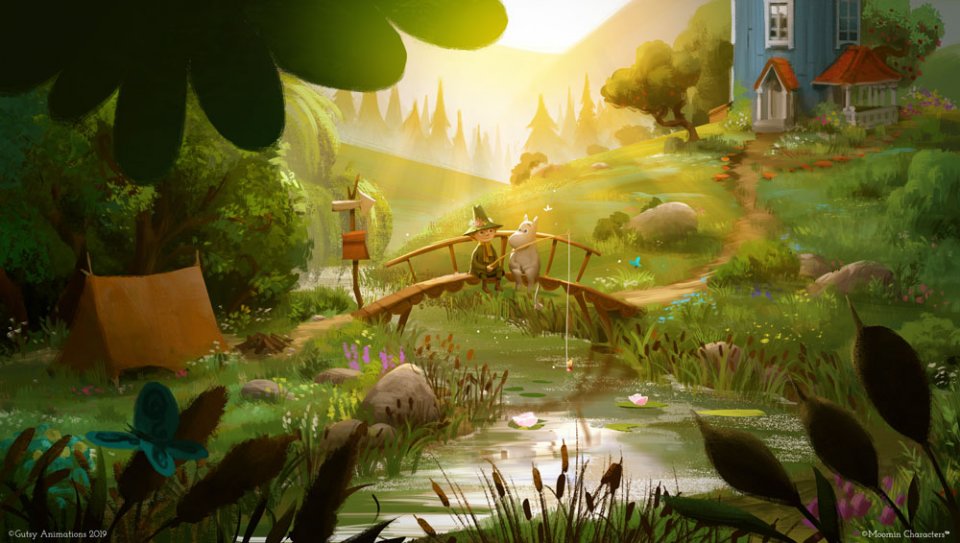 The Moominvalley TV show wins 'Best Animated Kids Programme' at Content Innovation Awards
"Moominvalley", the adaptation of Tove Jansson's beloved Moomin stories, has been awarded 'Best Animated Kids Programme' at the fifth annual Content Innovation Awards in Cannes at the MIPCOM fair which is Europe's biggest and most important commercial event for the TV industry.
The Content Innovation Awards celebrate companies that are helping transform today's global television industry. They are judged by a panel of industry leaders, including Sumi Connock, Creative Director of Formats at BBC Studios; Paul Robinson, CEO of Imira Entertainment; and Manori Ravindran, Editor of TBI.
Marika Makaroff, CEO of Gutsy Animations and executive producer of "Moominvalley", said: "The Gutsy Animations team approached this project with the ambition to create a world-class prime-time family drama which captured the spirit of Tove Jansson's beautiful and complex stories. The first season of Moominvalley has been, and continues to be, immensely well received by audiences worldwide, and we're thrilled to receive this acknowledgement from the industry.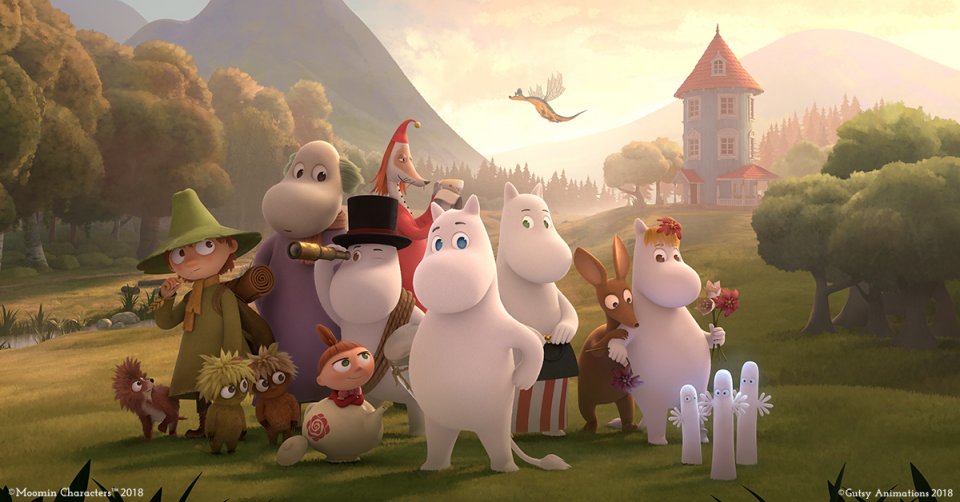 DVD version, in-flight screenings and translations to indigenous languages announced
Dazzler Media has licensed the DVD and DTO rights in the UK and Ireland to the first two series of "Moominvalley", with the DVD launch of series one planned for 4th November 2019.
The first episodes from the series will be shown by Finnair in three language versions on all flights to/from Asia and USA and on selected European flights. Episodes are available from September 2019.
In the Moomin creator Tove Jansson's home country of Finland, "Moominvalley" is in the process of being translated into the three indigenous languages of the Sámi people: the Northern Sámi, Inari Sámi and Skolt Sámi languages, following a motion put forward by the Sámi Parliament. Similarly, BBC ALBA has confirmed a Scottish Gaelic dubbed version of "Moominvalley" is in the making.
Marika Makaroff added: "The importance of inclusivity and of welcoming difference is made very clear in the Moomin stories, so it is of course important to us to be reflecting this in our production. We're so pleased that the Sámi people and Gaelic speakers will be able to enjoy the series in their own mother tongue."
To the joy of the "Moominvalley" fans, more broadcasters will be announced shortly. To be the first to know, please follow the official Moomin social media channels.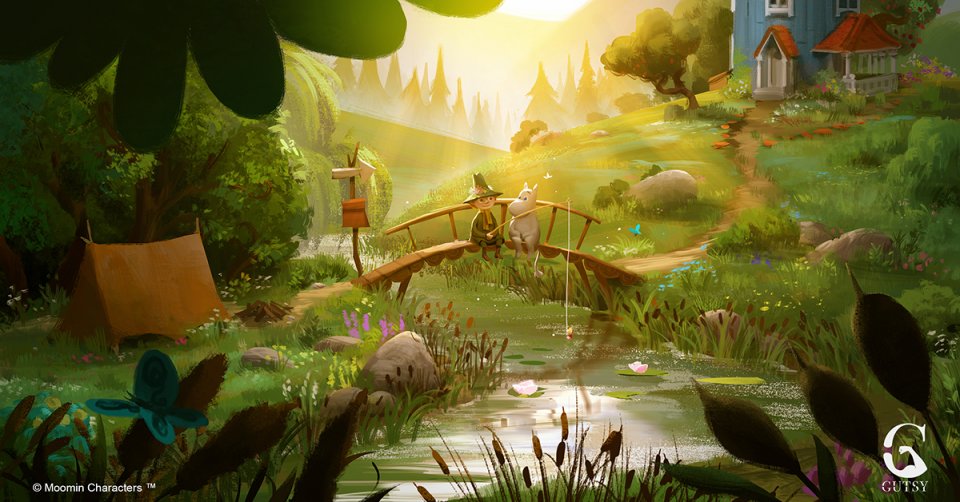 12.9.2017
The Moominvalley cast includes Rosamund Pike, Kate Winslet, Taron Egerton, Warwick Davis, Matt Berry, Richard Ayoade & more.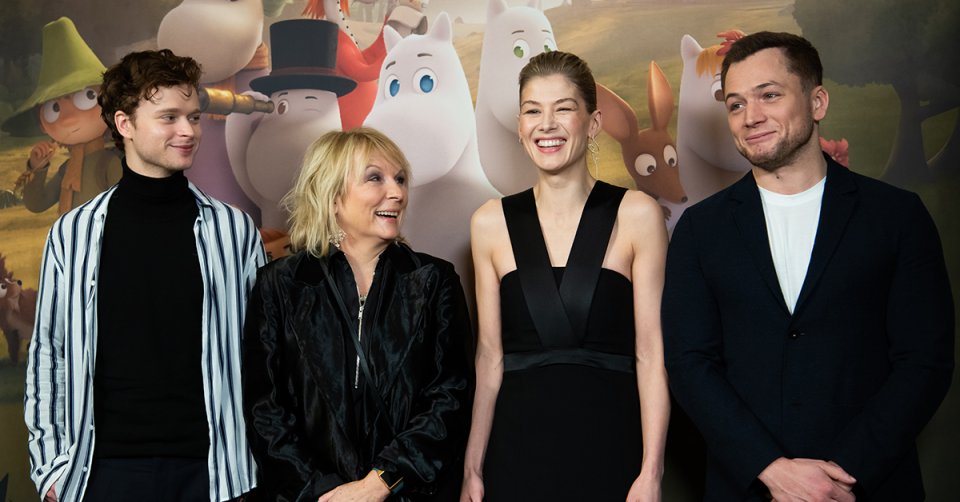 25.1.2019
The Moominvalley world premiere took place in Helsinki and was attended by Rosamund Pike, Taron Egerton, Jennifer Saunders and Edvin Endre.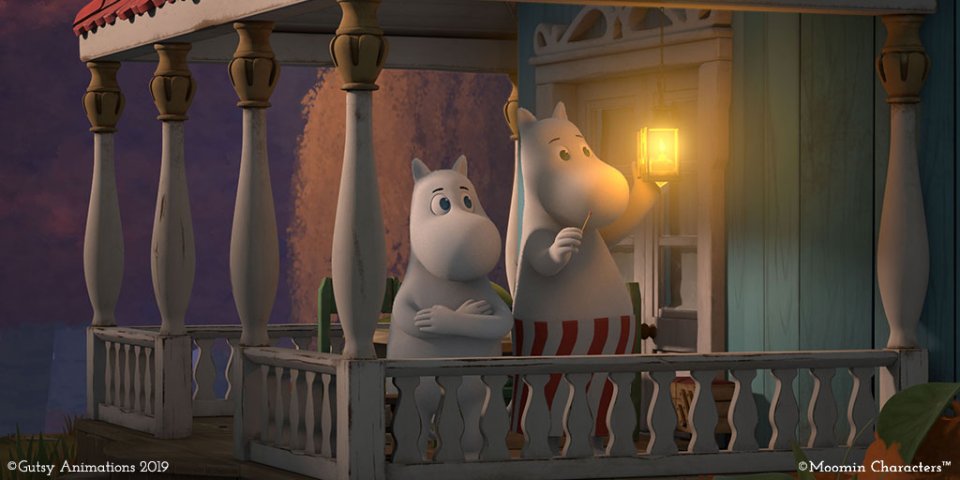 14.4.2020
The Nordic Moomin fans are in for a long-awaited treat, as the internationally celebrated animated drama series Moominvalley has been sold to SF Studios across the Nordics, NRK in Norway and RÚV…