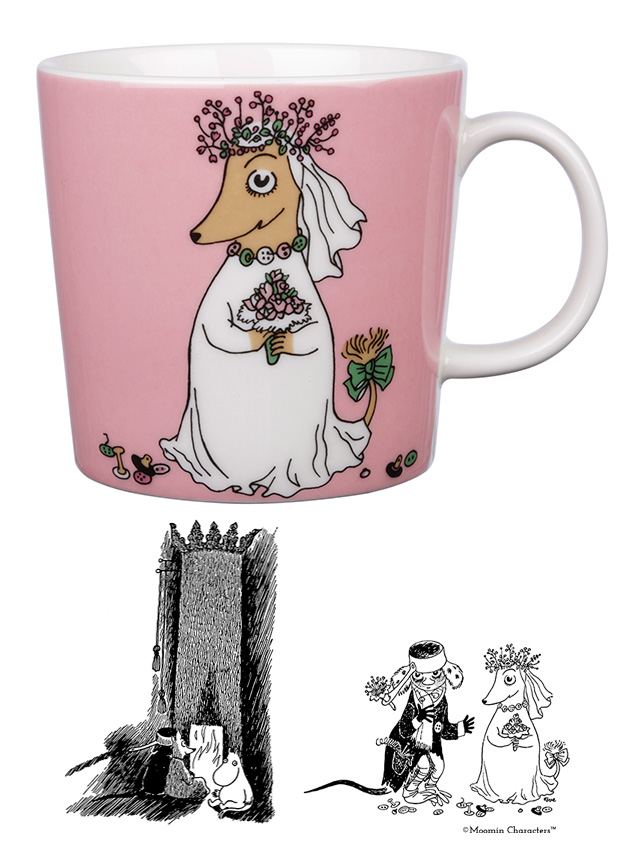 Both illustrations of Sniff's mother, Fuzzy, are from the novel Moominpappa's Memoirs. Tove Jansson's beloved novel was published in Swedish in 1950 and translated into English later. Read more about the naming of the book and different language versions from here.
As well known, the light pink Fuzzy mug and the bowl with the same illustration are designed by Tove Slotte based on the original illustrations Tove Jansson drew for her Moomin novel. These character products are in production for the time being.
#51 Soap bubbles 2011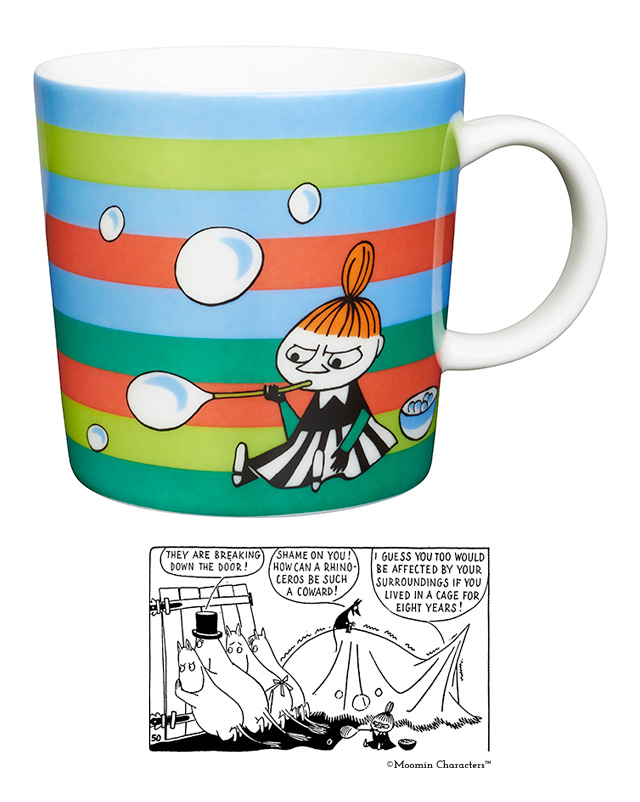 Lovely striped Moomin summer mug featuring Little My was launched in spring 2011. The original illustration of the mug and the bowl Soap bubbles is from Tove Jansson comic #10 Moominvalley Turns Jungle (1956) which Tove Slotte has interpreted in these playful dishes.
Little My blowing soap bubbles was the sixth Moomin summer mug with a striped background and was launched together with the Moomin summer bowl with the same design.
#52 Winter games 2011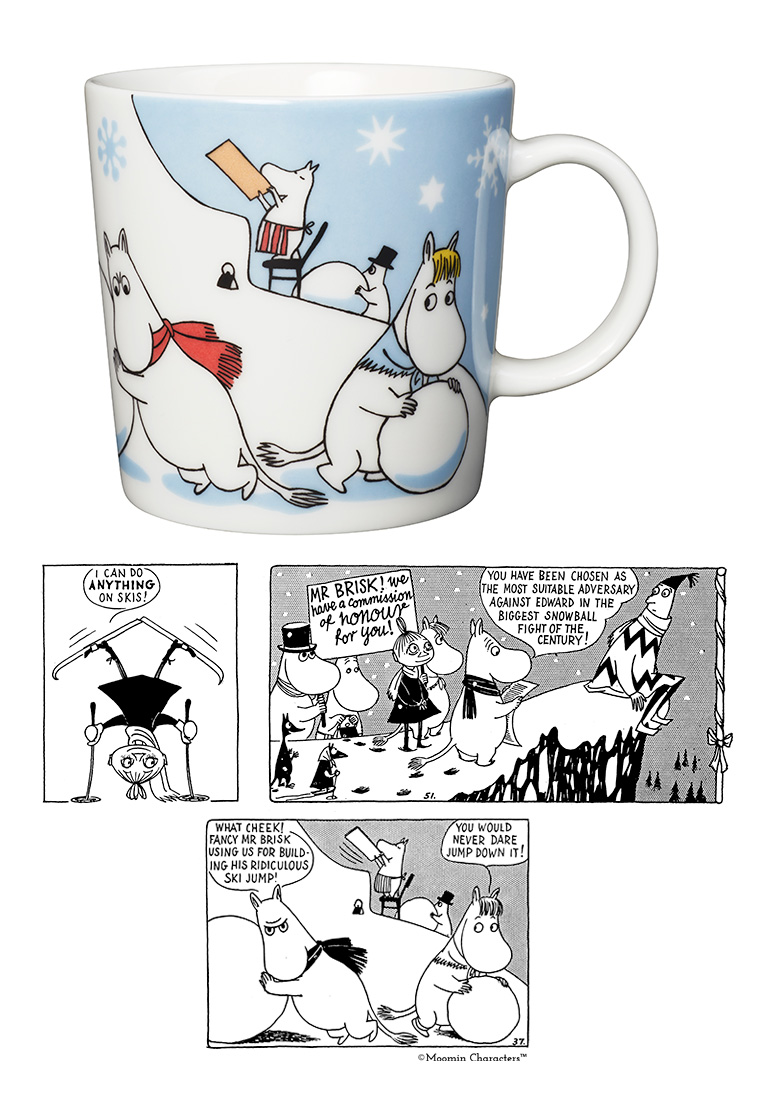 Moomin winter mug 2011, Winter games, presents the wintry activities of the Moomins. The original artworks by Tove Jansson can be found from her comic #5 Moomin's Winter Follies (1955).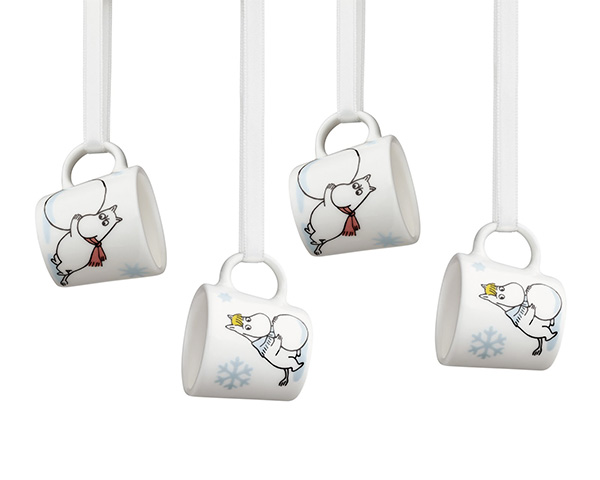 The winter mug, Winter games, with a pure white background continued the same style as the winter mug year before. Instead of a bowl accompanying the mug, Arabia launched the first Moomin mini mugs in winter 2011. Since then, the mini mugs, height 3cm, have always been sold in a set of four. Already from the beginning, Moomin mug collectors have found them as perfect ornaments to be used as a decoration for example on a Christmas Tree!
#53 Hurray! 2012
The capital of Finland, Helsinki, was chosen as the World Design Capital (WDC) 2012. In honor of this, Arabia launched a special Moomin mug called Hurray!.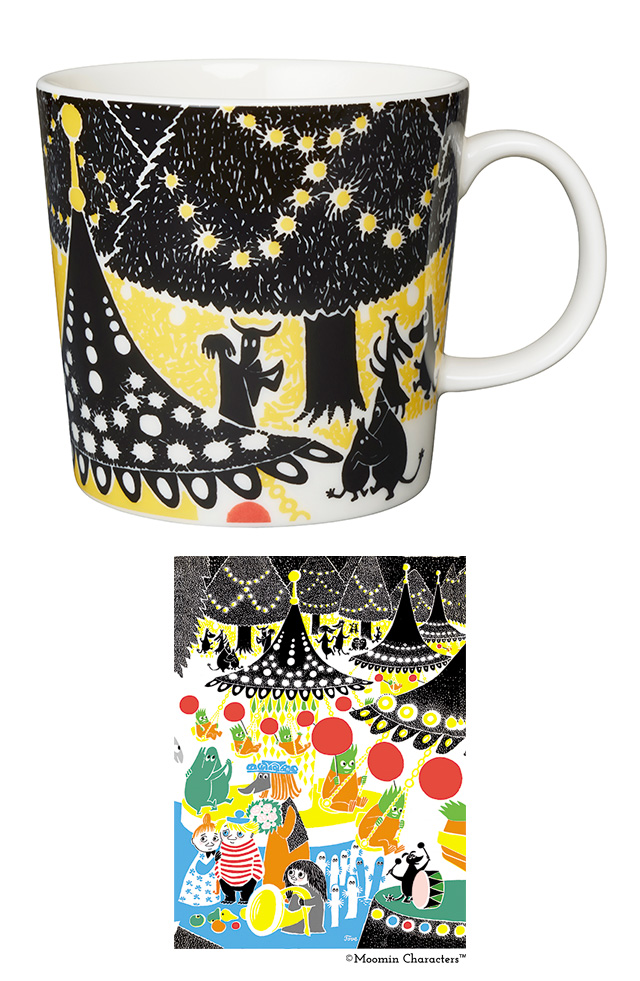 The illustration Arabia's designer Tove Slotte chose for the mug is found from Tove Jansson's picture book Who will comfort Toffle? (1960). In the artwork, all the inhabitants of Moominvalley are frolicking in the light beneath the trees – perfect match for the World Design Capital celebrations. Even if the mug is considered as a special Moomin mug, the mug Hurray! has a basic stamp on the bottom of the mug.
From March 2012 until the end of the year also a special Hurray! coffee spoon was available. Because of the products were available only via the official WDCH 2012 partners, and only during the year 2012, the mug has been quite sought after among the mug collectors after the jubilee year.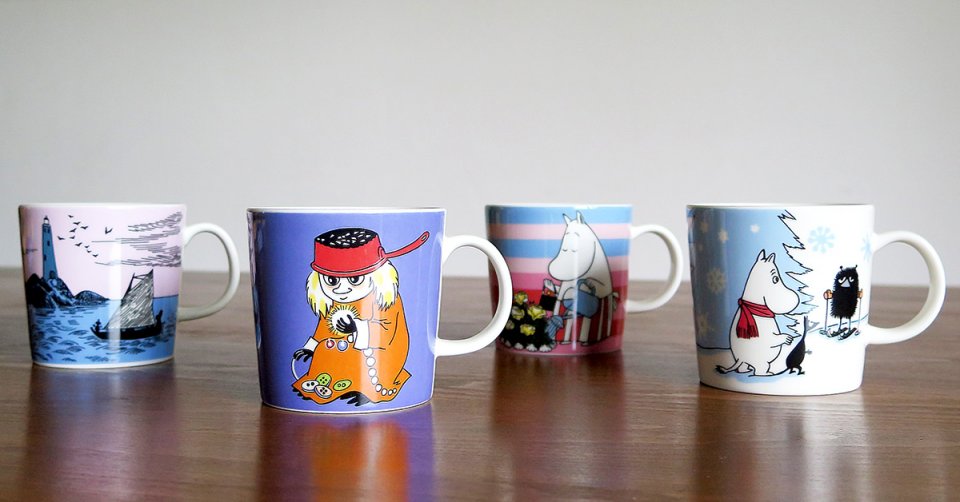 31.8.2018
Did you know that Sniff had also a brother?…
Get to know each and every one of Arabia's Moomin mugs on our dedicated Moomin mug page.