In Swedish: Muminpappas bravader, 1950 /
Muminpappas memoarer, 1968
In Finnish: Muumipapan urotyöt, 1963
In English: The Exploits of Moominpappa, 1969 /
Moominpappa's Memoirs, 1994
The Exploits of Moominpappa (original title in Swedish: Muminpappas bravader) is a book about Moominpappa. Memoirs start when Moominpappa is found in a shopping bag on the doorstep of the Moomin Foundling Home and end with the story of Moominpappa's and Moominmamma's first encounter on a stormy night.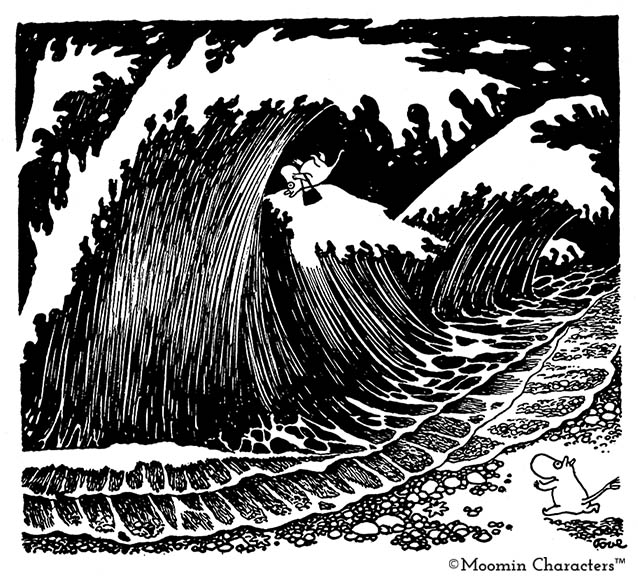 In the book Moominpappa tells stories about his youth for Moomintroll, Snufkin and Sniff. This fourth Moomin book by Tove Jansson introduces Moominpappa's friends; Snufkin's father Joxter, Sniff's father Muddler and Muddler's uncle Hodgkins. For the first time the book presents also Mymble (older), Mymble (younger) and Little My who was born on Midsummer eve. In addition also Edward the Booble and Niblings appear in the book The Exploits of Moominpappa.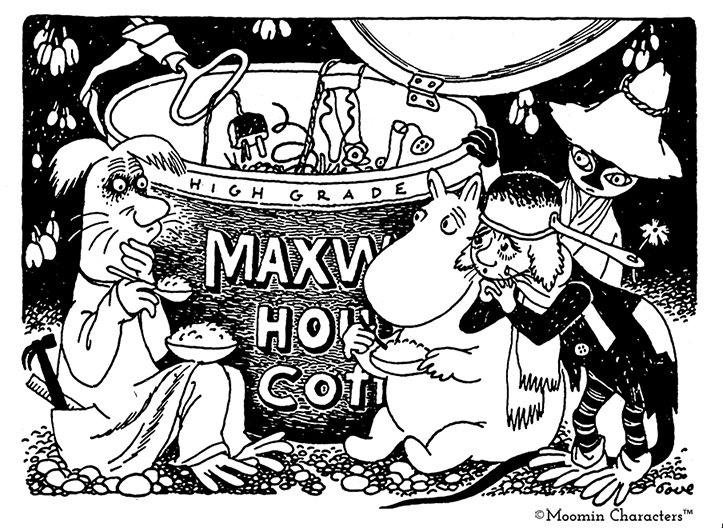 While Moominpappa is reading the memoirs to Moomintroll, Snufkin, and Sniff, they all find out how their parents met each other. The book tells about Moominpappa's and his friends' wild youth and at the very end of the book Moominpappa's old friends come to visit the Moominhouse and meet their children after a long time.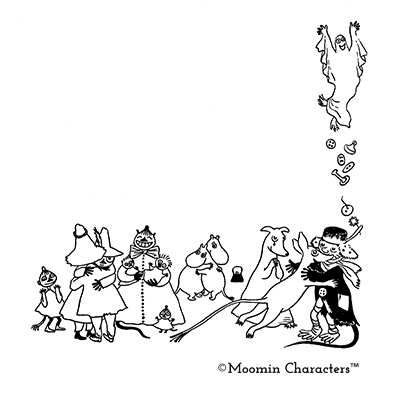 The Exploits of Moominpappa is memoirs and fantasy written in the tone of parody. One of the main themes of the book is freedom, just like it is in the other Moomin books as well. Above all the book is about Moominpappa himself but at the same time also a story of three men and fathers and their adventures.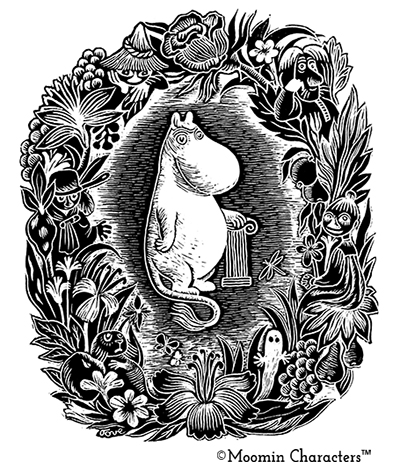 Previous Moomin book Finn Family Moomintroll was published in 1948 and in 1949 Tove offered the manuscript of the next Moomin book for the publisher. When the fourth book was published in 1950 there was controversy with the name of the book. Tove wanted her book to be named Moominpappa's memoirs, but the book was published under the title The exploits of Moominpappa. Publishers believed that children understood the meaning of exploits easier than memoirs.
Three different versions of the book were published in 1950, 1956 and 1968. The latest version begins with a prologue which is missing from the earlier versions. The version published in 1968 was named Moominpappa's memoirs as Tove wanted from the beginning.
Both versions, The Exploits of Moominpappa and Moominpappa's Memoirs are available and for Moomin fans, we recommend them both.
Read also:
The first Moomin book: The Moomins and the Great Flood, 1945
The second Moomin book: Comet in Moominland, 1946
The third Moomin book: Finn Family Moomintroll, 1948
Moomin Family Tree
Sniff's Family Tree
Snufkin's Family Tree