The limited-edition collection consists of handmade skis for slopes and backcountry, manufactured in a limited batch of 50 pairs. Each pair is numbered, making the skis unique collectables. The slope ski Kelo is an easy ski for all groomed slopes whereas the all-mountain ski Abisko is perfect for varying conditions and backcountry ski touring.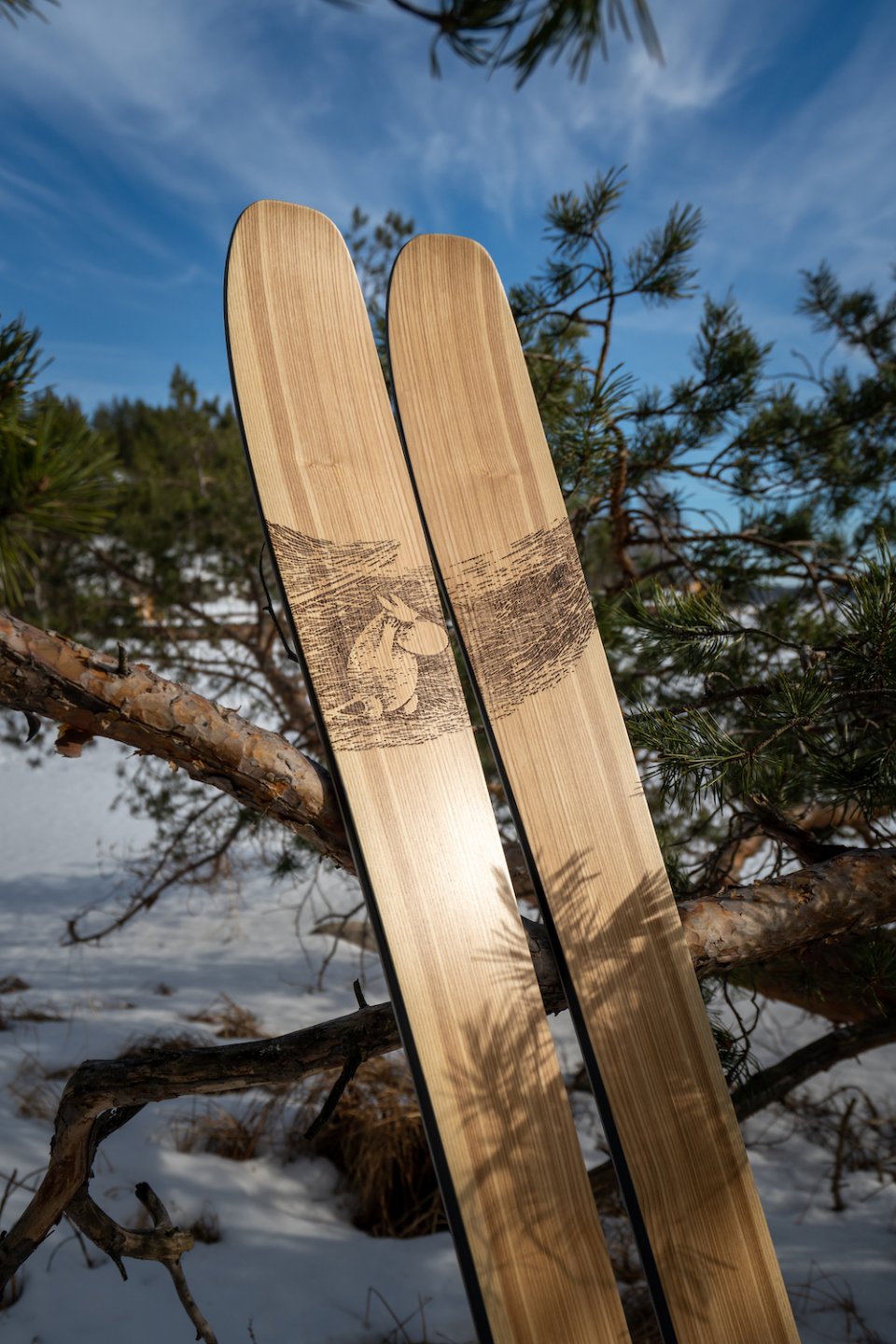 PUSU is a Finnish brand, which aims to create the best and most sustainable skis in the world. PUSU's philosophy is to maximize the use of natural materials in all its products. In addition to the full wood core and real wood top sheet in the entire line-up, the Abisko model has an innovative new structure that replaces traditional enforcement fibres of carbon fibre and fibreglass with sustainable SPINNOVA® fibre.
PUSU designs and manufactures all its skis and snowboards in its own workshop in Jyväskylä, Finland. 
'It's called skiing. It makes you rush ahead fast, like lightning, in a cloud of whirling snow, and you've got to look sharp, or else.'
-Moomintroll, from the book Moominland Midwinter (1957)
The collection also includes a relaxed hoodie with a print of Moomintroll on skis for the first time. The hoodie is responsibly made by Pure Waste, from 100% recycled materials. The hoodie is available for both kids and adults.
With laser-carved Moomin illustrations
In Tove Jansson's Moominland Midwinter, Moomintroll wakes up in the middle of the winter and finds himself stranded and alone in a mysterious world blanketed with snow. With the help of the wise Too-ticky and the fearless Little My, Moomintroll begins to explore the glittering new landscape. He also meets a Hemulen who loves winter and tries to teach Moomintroll how to ski.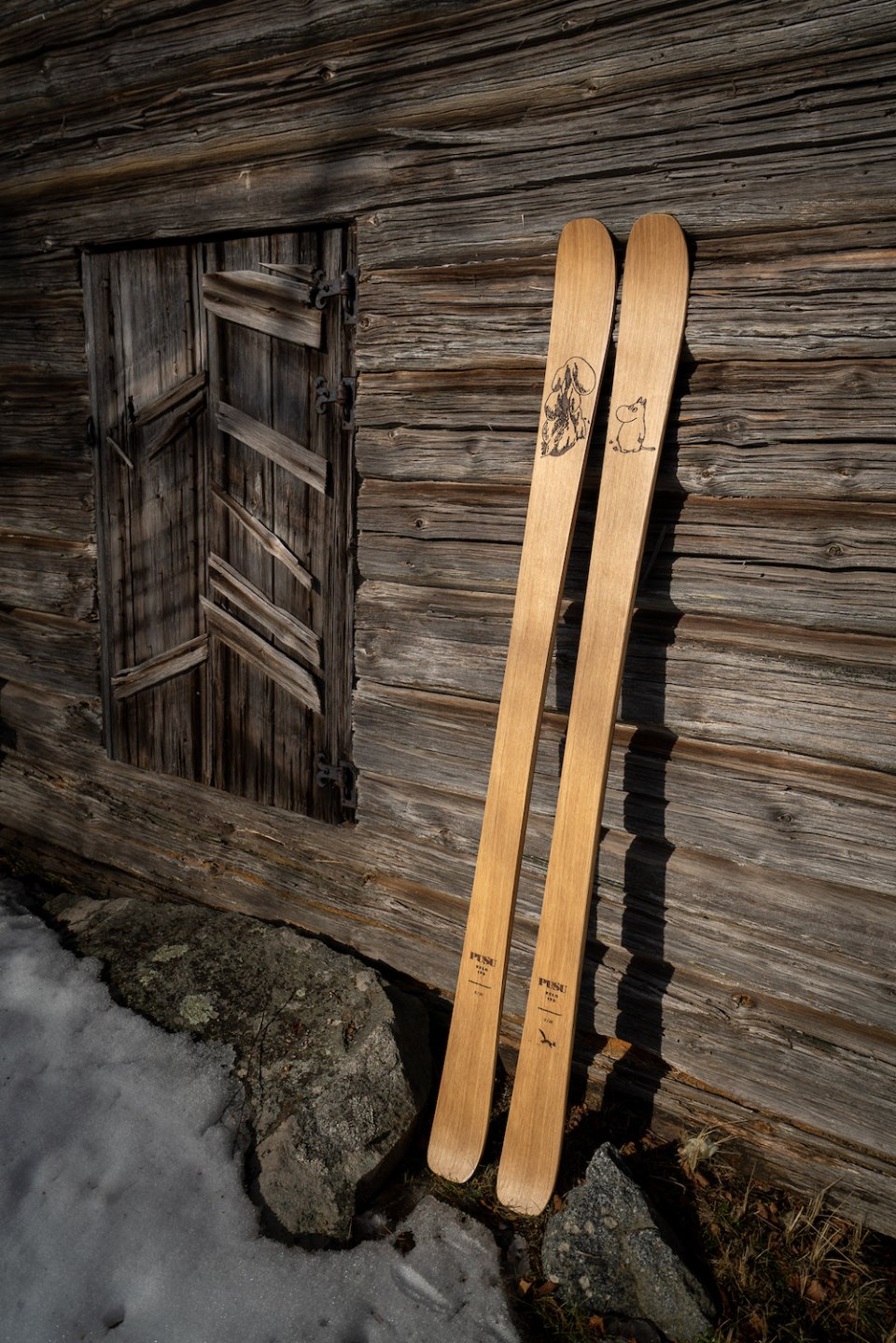 The illustrations from Moominland Midwinter come alive in the skis. On Abisko skis, Moomintroll pushes through a blizzard, and on Kelo skis, he marvels at crown snow-loaded trees formed by harsh conditions. Both models also bear a fun detail: a squirrel hopping on the snow surface. The illustrations have been engraved onto the wood with a laser, beautifully preserving the natural wood grains and the details of Tove Jansson's original artwork. 
The skis are made to order, and the delivery time is approximately 4 weeks. Order your limited edition PUSU x Moomin skis on PUSU's website! 
Psst.. You're welcome to come check out the skis and purchase a hoodie at Moomin Shop Lasipalatsi in Helsinki this Saturday, March 26th! PUSU will be visiting the store between 12 pm and 4 pm.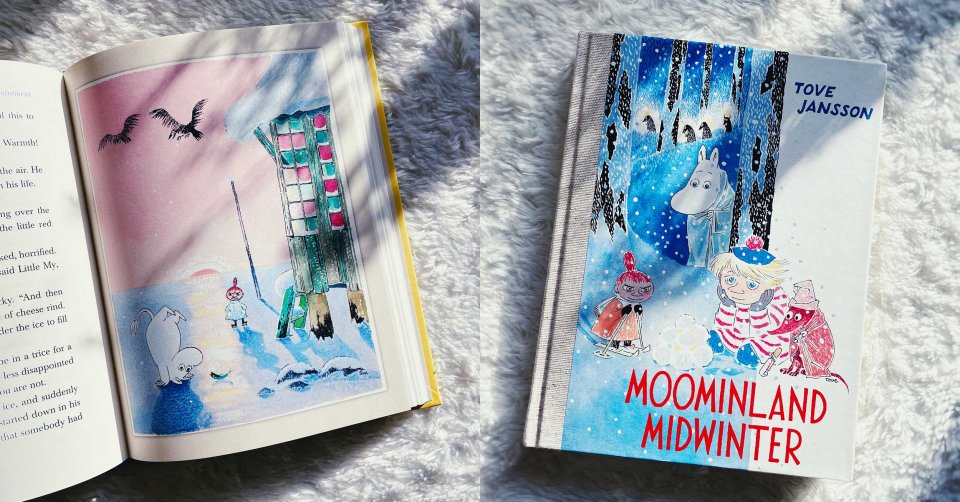 7.1.2021
Did you know that Tove Jansson created special color illustrations for the Italian version of Moominland Midwinter?
21.1.2022
Check out these Moomin clothes and other products that help you stay warm and comfy during the colder days!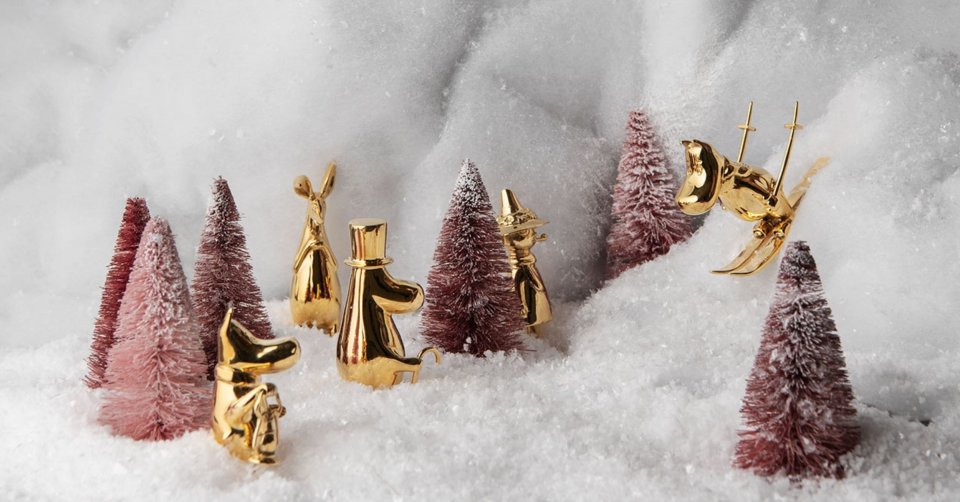 13.12.2021
Skultuna launched their eight first Moomin figurines in the spring of 2021, and the series is now growing with two new winter figurines.