Tove Jansson used to edit texts and illustrations for different versions and translations of her books. The Italian version of her book "Moominland Midwinter" has stunning four-color images that make the Moomintroll's winter adventure even more magical. Now the color images delight not only Italians but also Moomin fans from other countries!
The most translated Finnish female author, Tove Jansson, made magnificent four-color illustrations for the Italian version of "Moominland Midwinter", Magia d'inverno, in 1961. In this classic from 1957, Moomintroll wakes up from hibernation and finds himself in the middle of a new and mysterious season. It is white, cold, and quiet outside and the snowy world is full of dangers and strange creatures.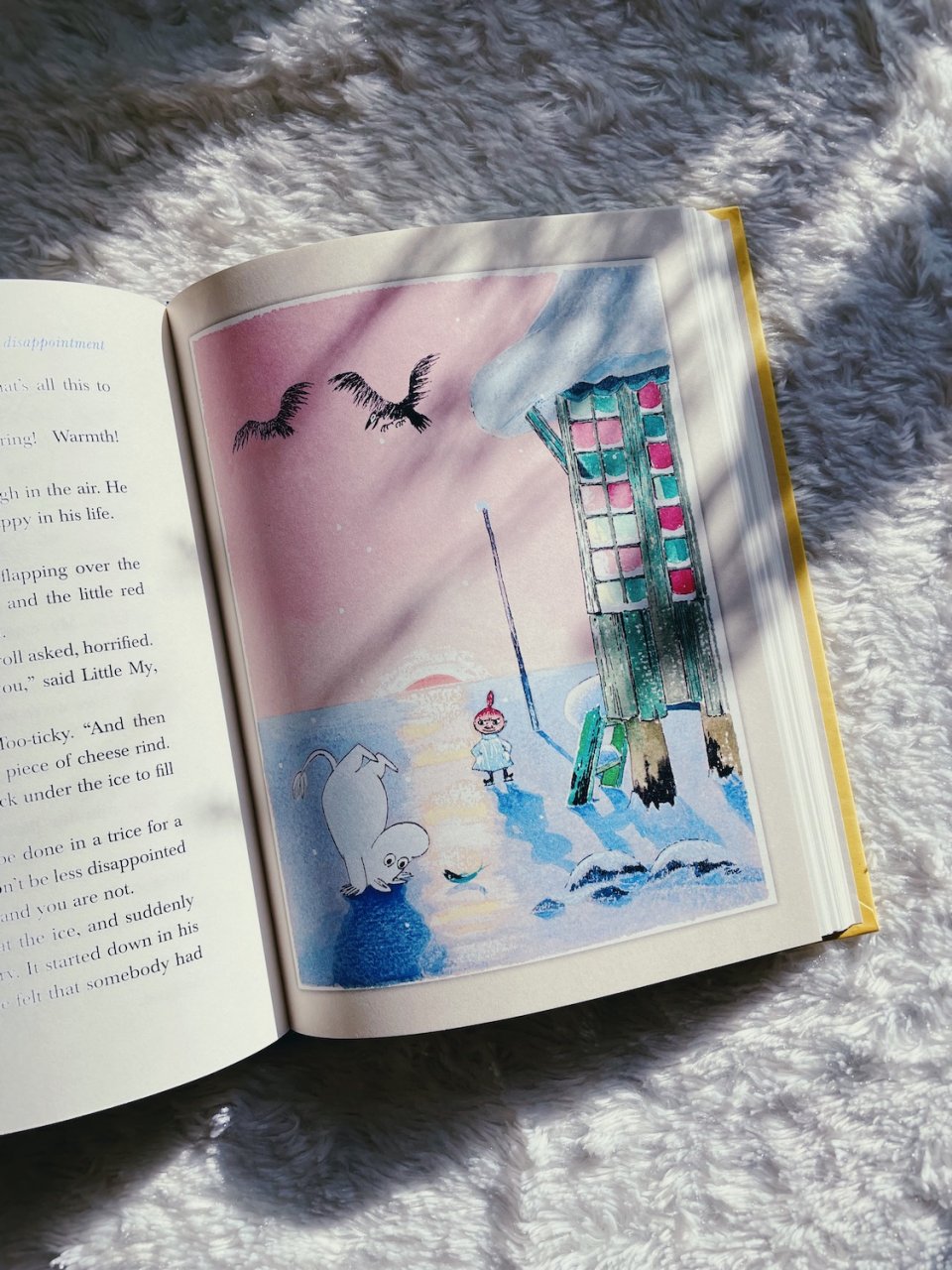 Tove Jansson was a master at writing and also a talent in generating emotions through her black-and-white images by using different techniques. However, the four-color illustrations created for the Italian version of the book presents a new dimension of winter nature. With color images, the diversity of winter and snowy nature is easier to perceive than with black-and-white images alone.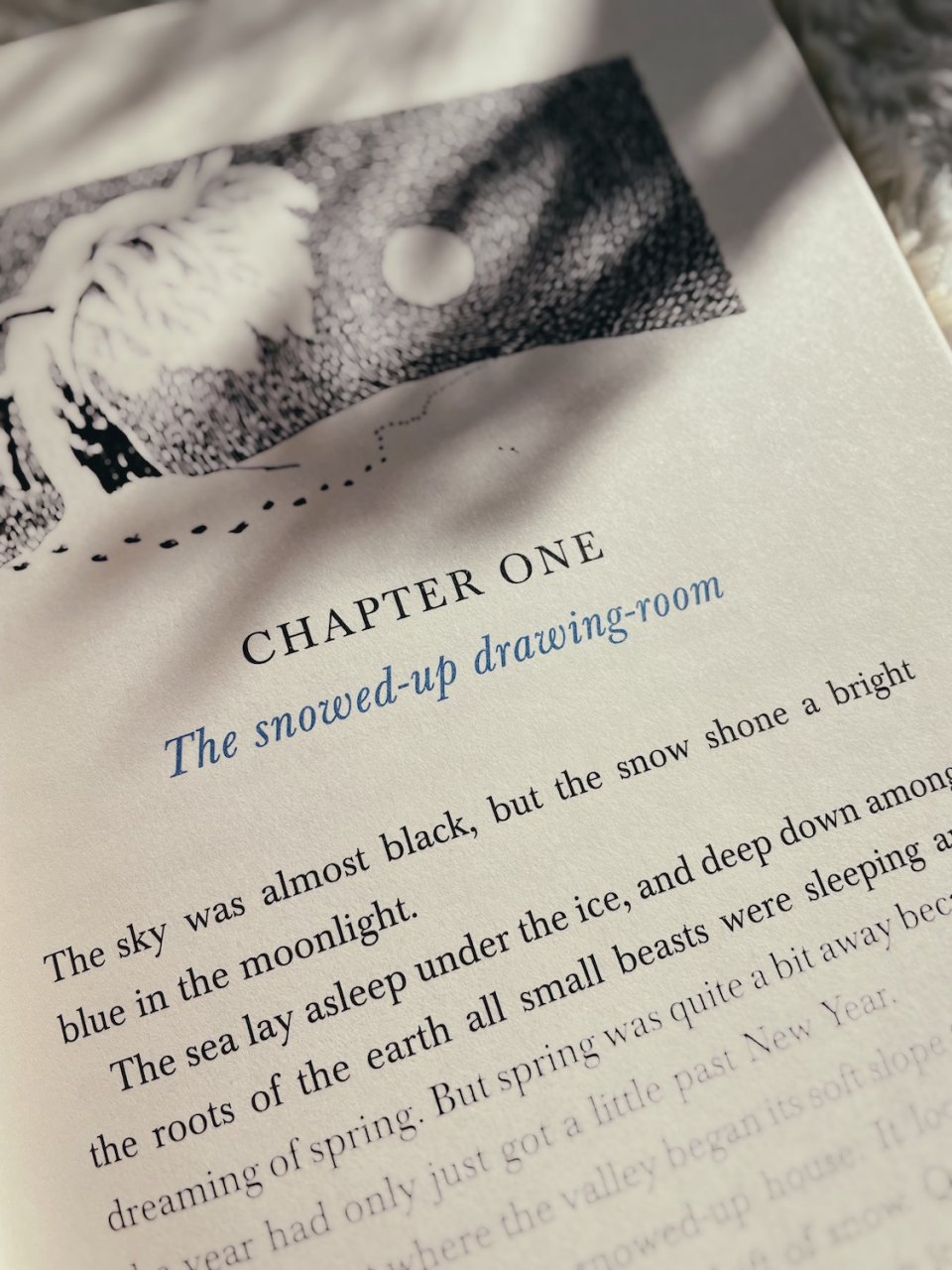 It is only now, decades later, that the beautiful and colorful illustrations of the book can be found in other languages than Italian. Now the colorful illustrations can be found in the Finnish and English versions of the book and soon also in books of other languages. The English special edition includes seven rare full-page color images and a fold-out panorama.
Read more about the different editions of the Moomin books by Tove Jansson: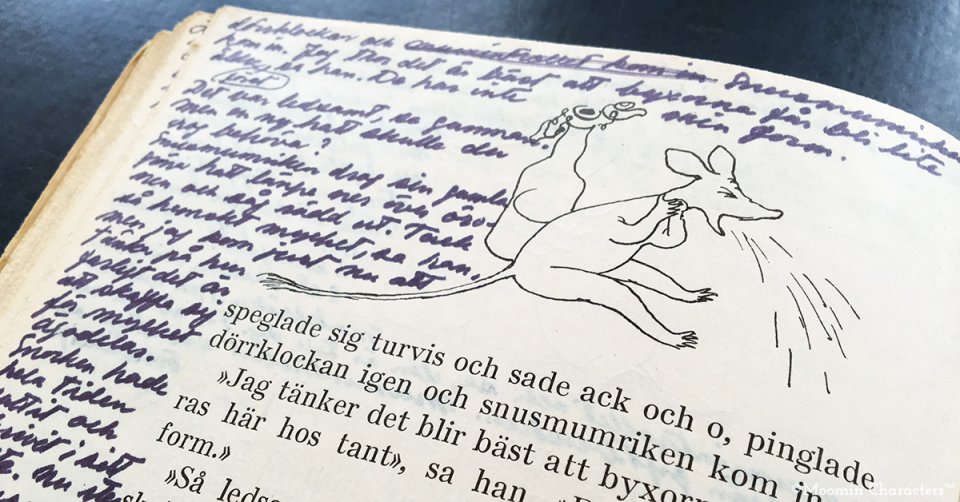 16.8.2018
Tove Jansson's Moomin novel, Comet in Moominland, was originally published in Swedish in 1946. As an author and illustrator, Tove Jansson used…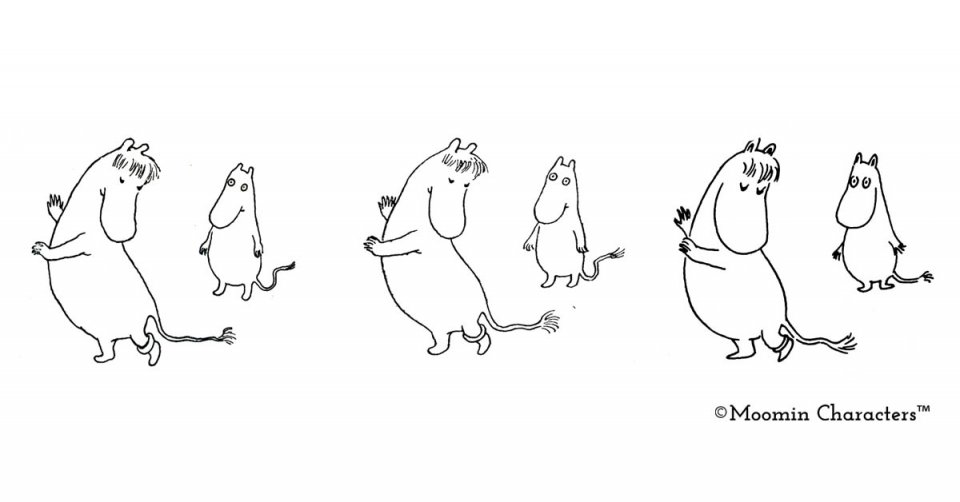 10.8.2015
Did you ever notice how Tove Jansson drawing style changed over the years? Find out how Moomins evolved along their author's style.