Do you love cold weather and spending your winter days playing in the snow like Mr Brisk? Check out these Moomin products that help you stay warm and comfy during the colder days!
Our webshop is filled with Moominous products for snow days and adventures. Below you can find some of our favourites for the winter season!
Warmest clothes for winter play
Makia's newest Moomin collection consists of several wonderful knits for adults. One of them is the Shell Knit, which is a relaxed, yet polished piece for any occasion. With 50 % merino wool and 5 % cashmere, the knit is perfectly soft and warm.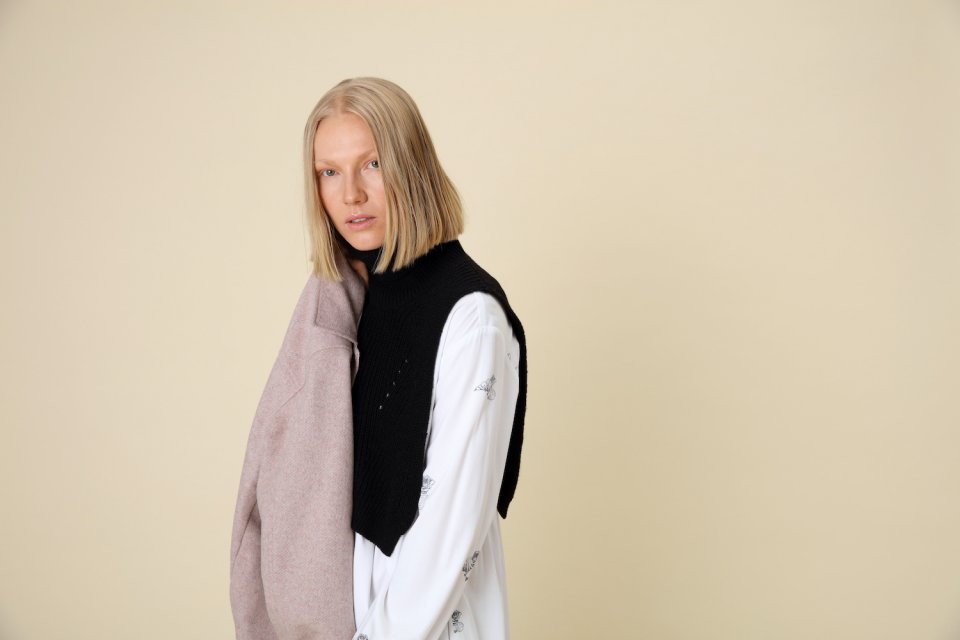 The Serenity collar from the same collection is the perfect accessory – looks good, keeps you warm and goes well with any coat! Match it with a merino wool beanie in the same colour.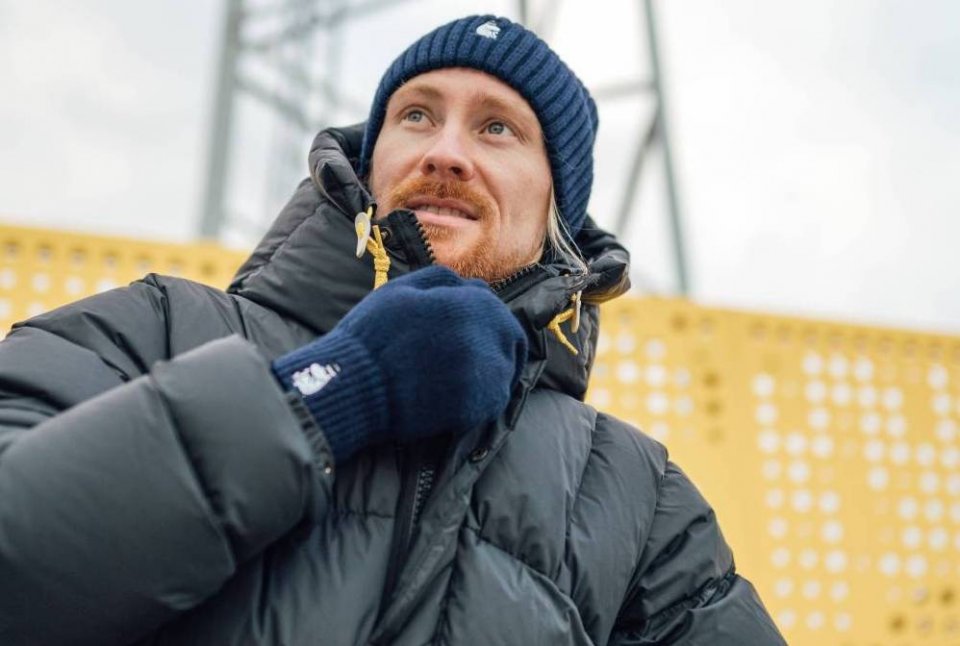 Planning to build a snow Moomin or go sledging? Nordicbuddies' mittens protect your fingers from freezing! The mittens have fleece inside, making them wonderfully soft for all winter play. 
The mittens, as well as Nordicbuddies' colourful beanies, are available in two sizes: adult and kids.
A warming break by the campfire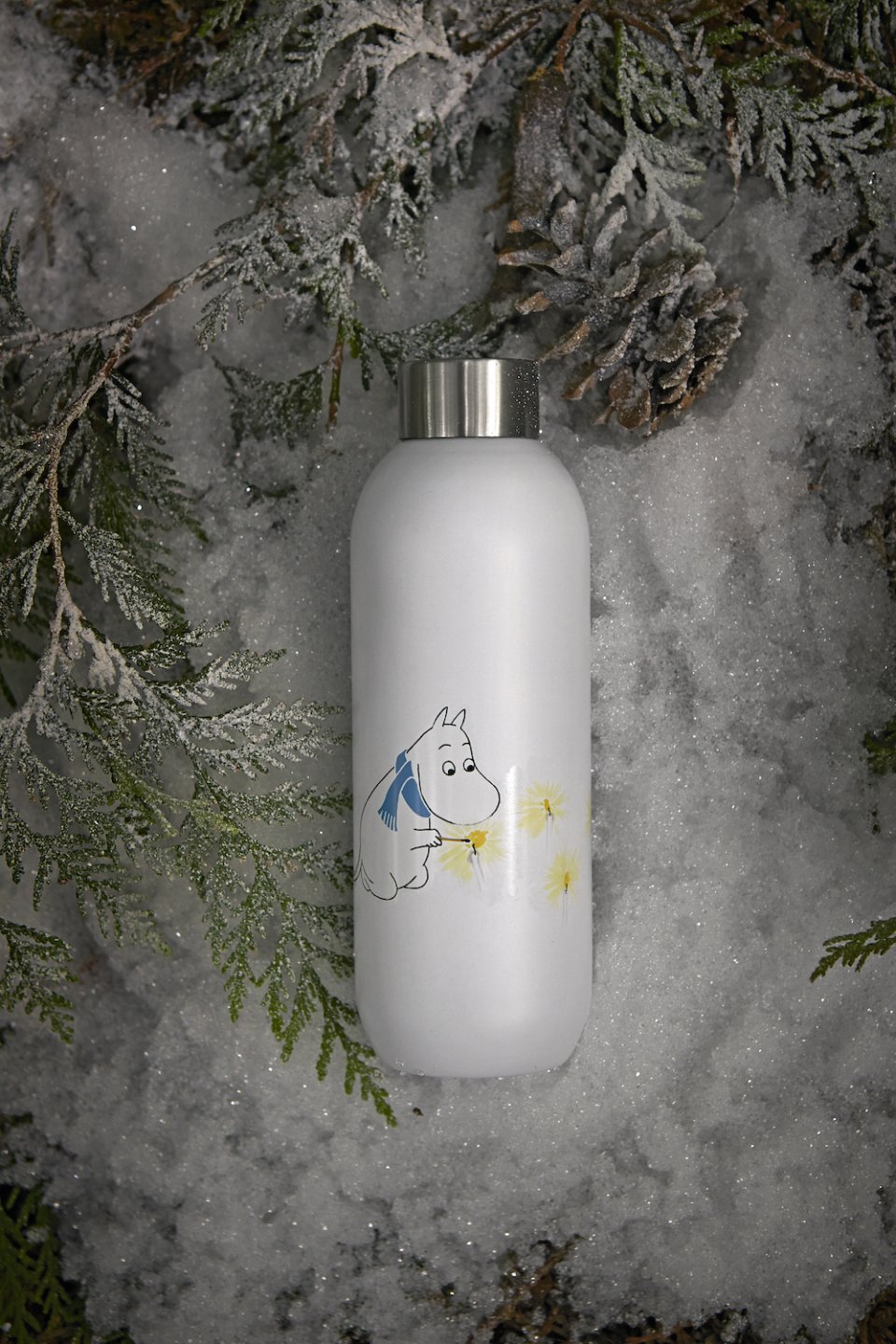 A steaming cup of coffee or tea and a sweet snack during winter fun – is there anything yummier? Stelton's thermal flasks and bottles keep your favourite drink's temperature for several hours. Choose your favourite design here!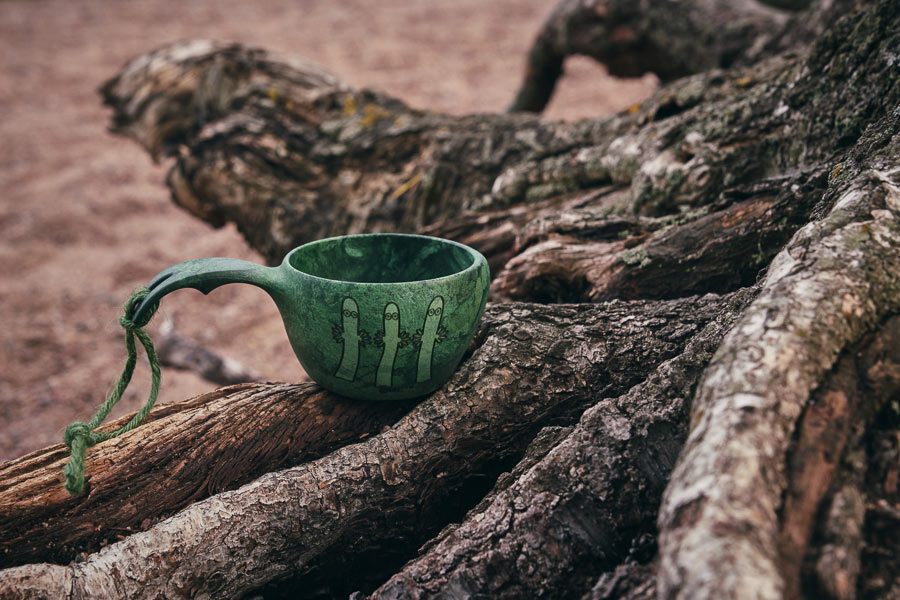 Kupilka's drinking vessels are lightweight, durable and perfect for outdoor use! The ecological dishware, made of Kupilka's very own natural fibre composite, can withstand boiling hot water and temperatures as cold as -30°C. The smaller junior vessels are available in different colours.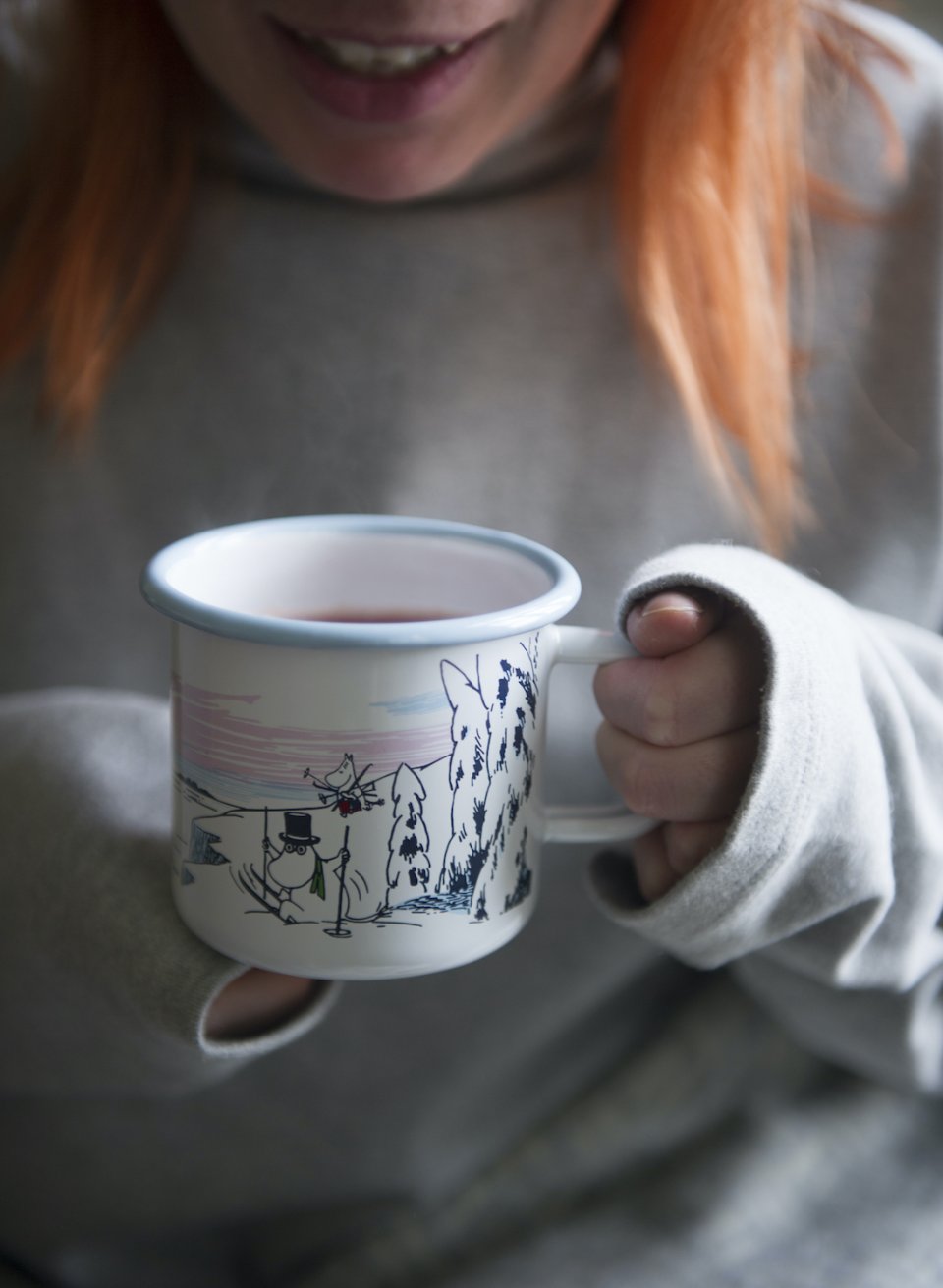 If you're in need of a bigger mug for your adventures, take a look at this beauty! Muurla's "Winter Time" enamel mug is inspired by the crisp winter days. The illustration features the Moomin family playing in the snow, skiing and ice fishing.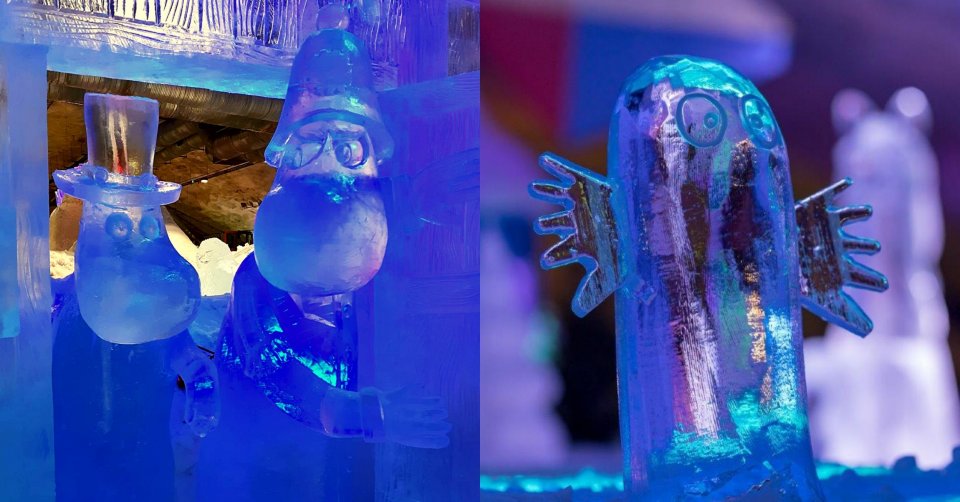 12.1.2022
This year's exhibition in the Moomin Ice Cave is called "Winter Secrets". The exhibition is filled with amazing ice sculptures and fun wintery activities.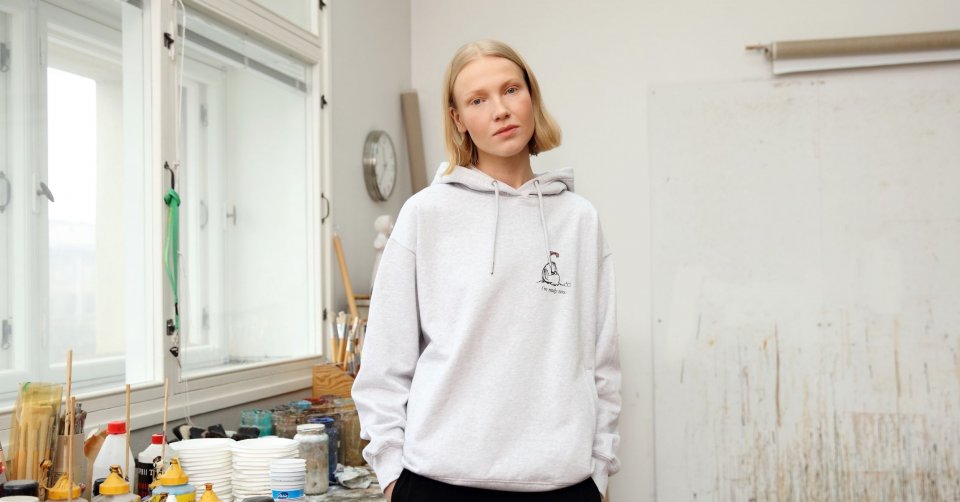 18.10.2021
Finnish streetwear company Makia's third Moomin collection has been inspired by the backbone of the Moomin family, Moominmamma.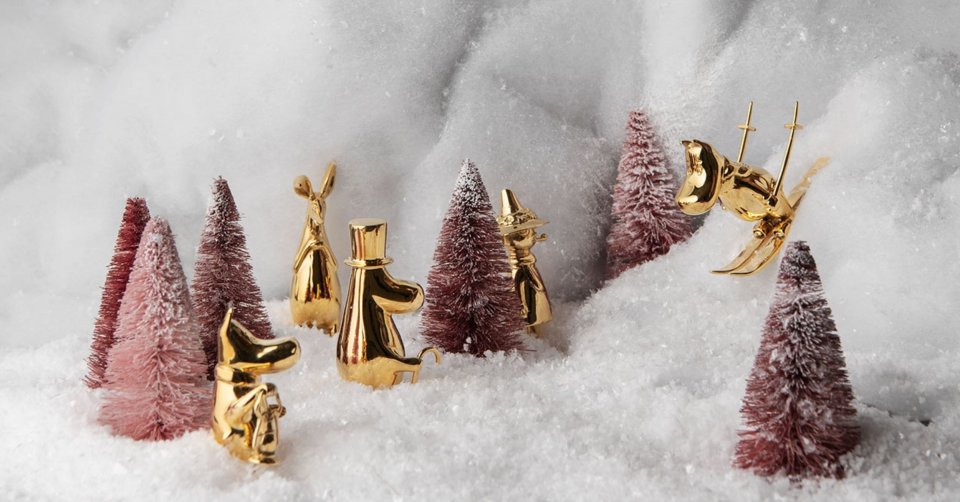 13.12.2021
Skultuna launched their eight first Moomin figurines in the spring of 2021, and the series is now growing with two new winter figurines.