Skultuna launched their eight first Moomin figurines in the spring of 2021, and the series is now growing! Add a wintery twist to your home decor with Skultuna's new winter figurines – Alpine Moomintroll and Lantern Bearer.
Skultuna celebrates the winter with two new Moomin figurines. The wintery figurines present Moomintroll skiing and carrying a lantern.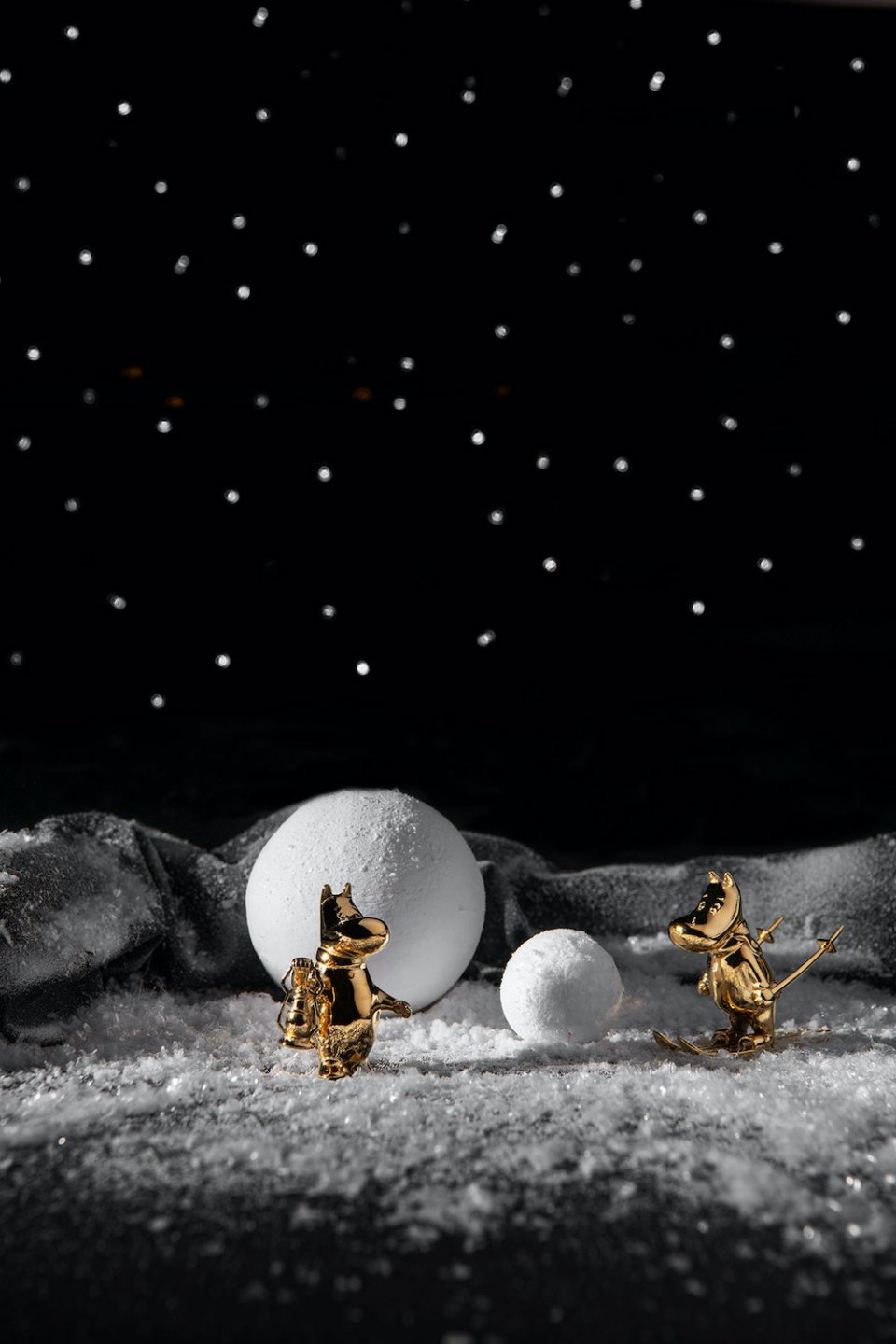 The new figurines are a beautiful way to add a wintery feeling to the home decor. Put them on the bookshelf or your work desk – or build an entire winter wonderland around the figurines!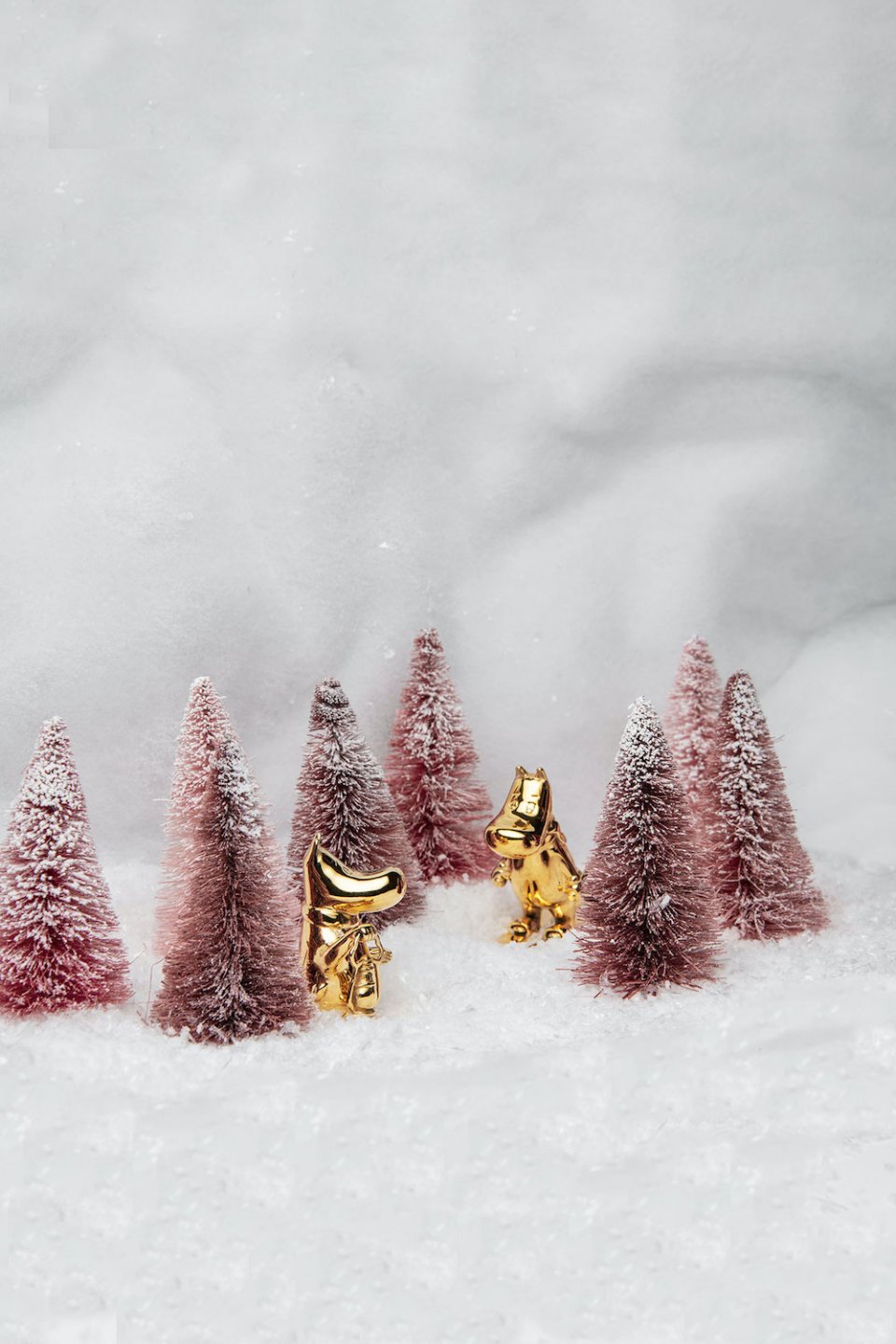 All Skultuna's Moomin figurines are made of gold-plated steel. 
A collector for collectors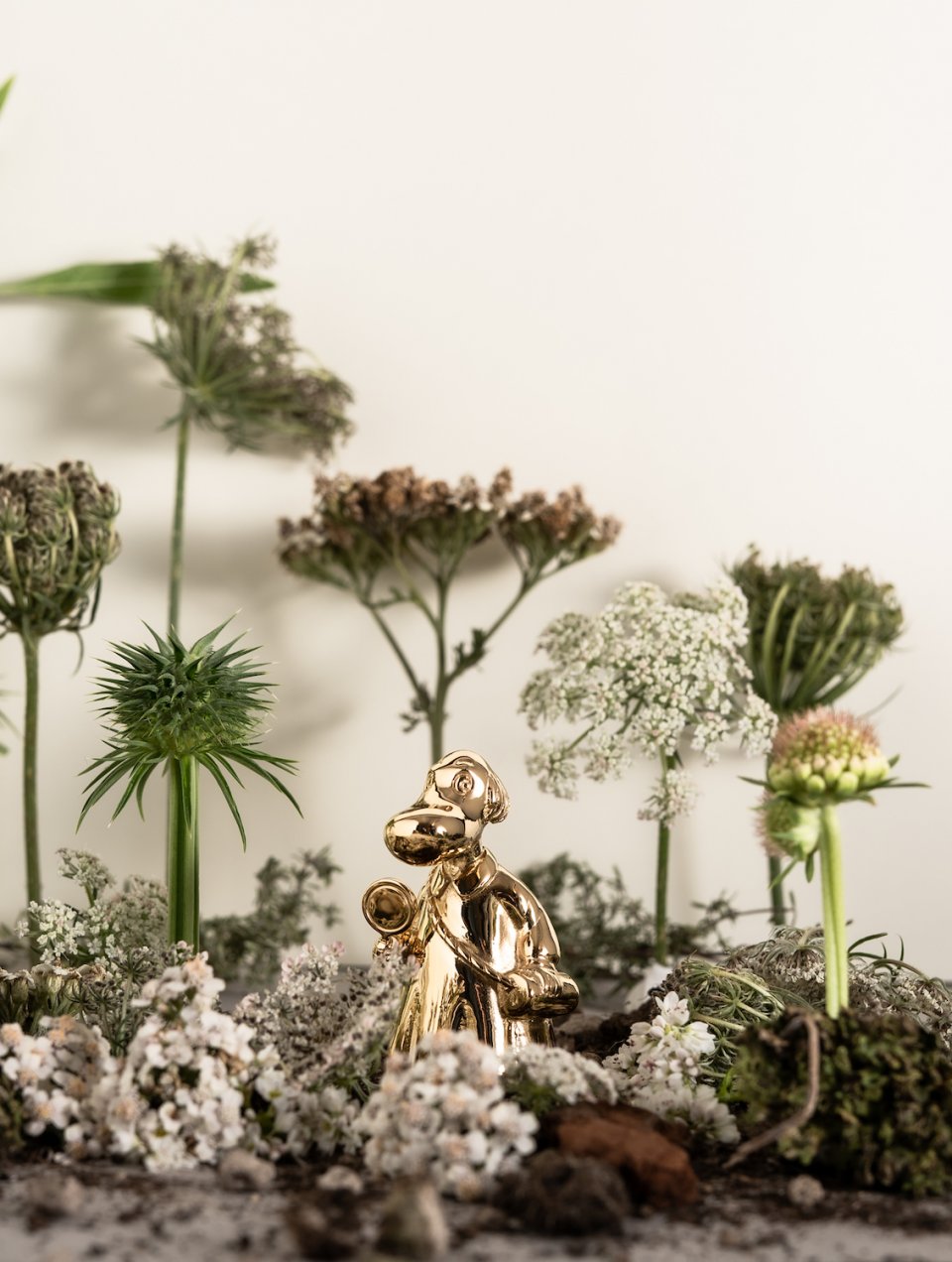 Skultuna's first set of figurines contained some of the most loved figures from Tove Jansson's Moomin stories: the entire Moomin family as well as Snorkmaiden, Sniff, Snufkin, Little My and Stinky. A new addition to the collection is Hemulen.
Collecting is an important hobby for many Hemulens, and they don't have time to think about much else. Once they start collecting stamps or plants, they go to great lengths to acquire the full set. And once their collections are complete, they quickly search for something new to collect. The Hemulen in the figurine used to be a keen stamp collector but got depressed after he had collected every stamp on Earth. Later on, he found a new purpose: to collect plants. Hemulen carries a magnifying glass from his days as a stamp collector as well as a botanical box.
A timeless gift idea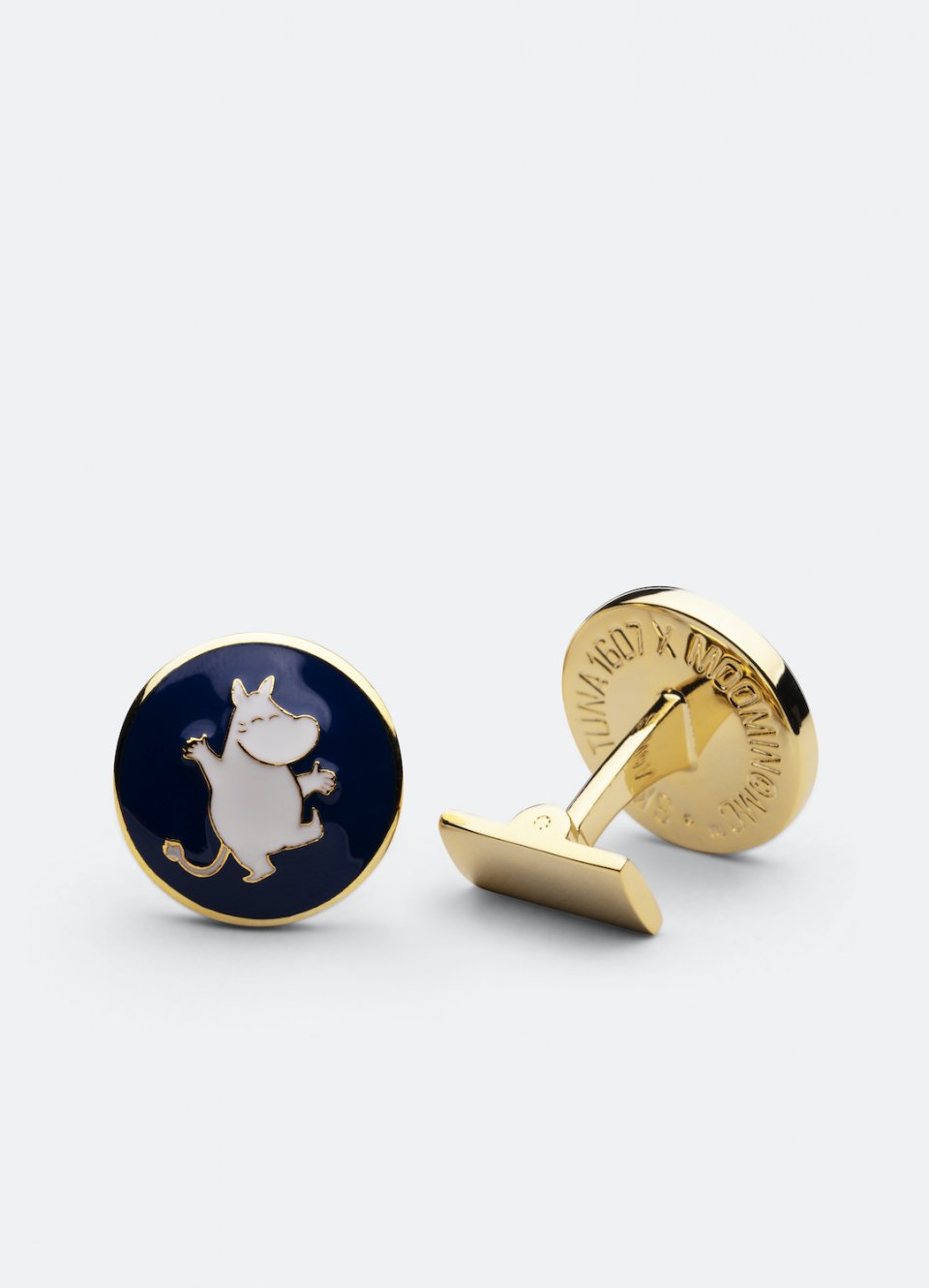 In addition to Moomin figurines, you can now also find Moomin-themed cufflinks on Skultuna's webshop. The cufflinks, made of brass, are a beautiful detail to any outfit and a great gift idea for someone who appreciates timeless design.
The cufflinks are available in two different designs and colours on Skultuna's webshop.
1.4.2021
Skultuna, founded more than 400 years ago, has launched its first Moomin collection! The wonderful Moomin figurines are now available.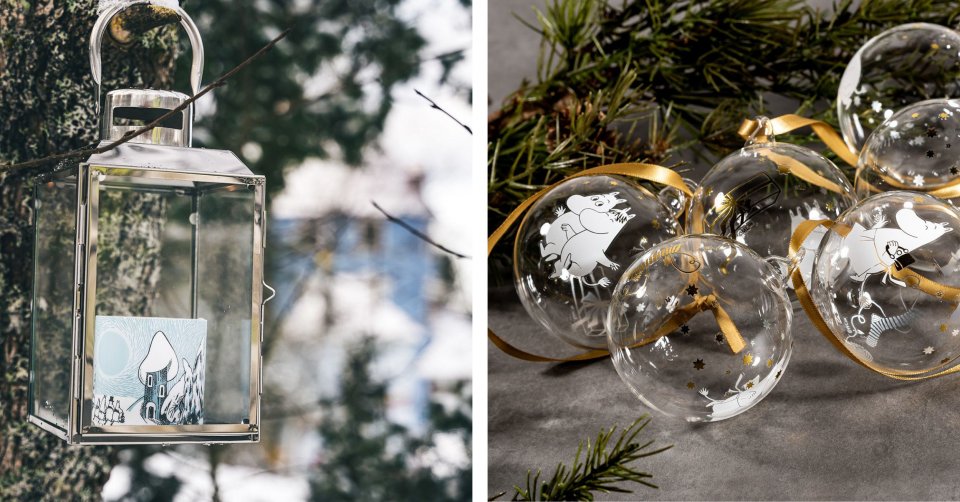 14.11.2022
As the holiday season is approaching, it's time to bring some light and warmth to the interior with wintery Moomin decoration.