Muumimukit Rahaksi ('Turn your Moomin mugs into Money' freely translated) is a Finnish brokerage that started out solely buying and selling Moomin mugs, but has since expanded into brokering Moomin collectibles overall. They have now added a feature on their website that allows owners of Moomin items all over the world to easily get a price estimate and sell their collection, with free shipping!
Muumimukit Rahaksi was started by Rasmus Rantanen and Joonas Veikkola, when they saw a potential market for brokers of Moomin mugs. The business has grown a lot since.
Get to know the team and the fascinating world of Moomin collectibles in this blog – and take notes, in case you're looking to sell or expand your Moomin collection! 
In a nutshell, what do you do?
We buy and sell Moomin collectibles. We started out focusing mainly on already discontinued items that you couldn't find on store shelves anymore, but now you can find some of the latest Moomin releases too. Moomin mugs have always been the number one product category, but we have since expanded our business to cover everything from figurines to wall clocks.
You've been doing this since 2014. How has the business changed over the years?
As Moomin has grown and gained even more international attention, it has definitely had a big impact on our business as well. The value of discontinued Moomin collectibles keep creeping up year over year, as new collectors emerge from all corners of the world. This has created a bit of a challenge for us to keep finding rarer Moomin items around Finland such as 90's Moomin mugs, 50's Moomin figurines or Atelier Fauni Moomin characters to feed the increasing overseas demand. We always enjoy a challenge though!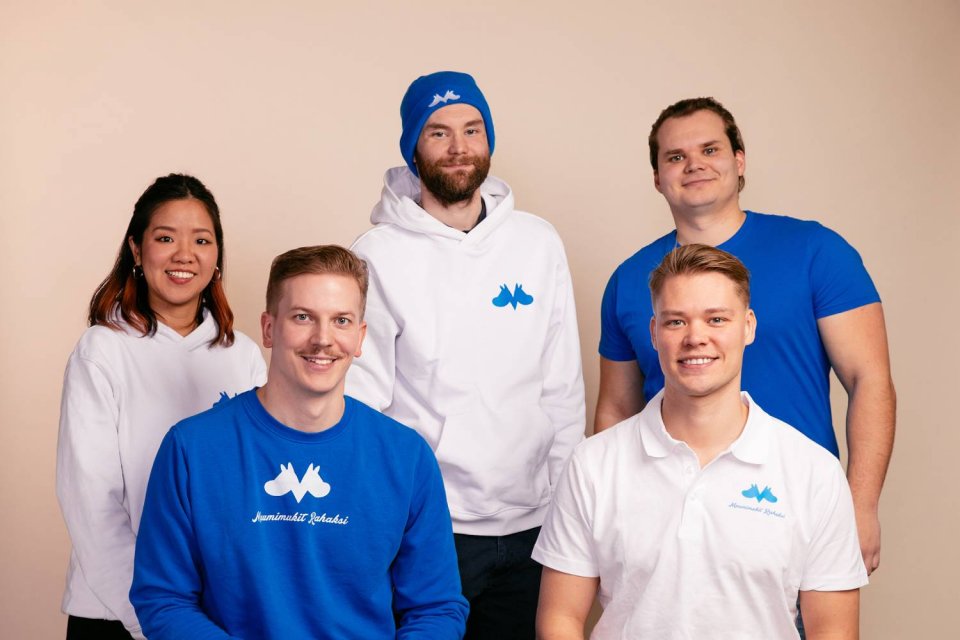 What are the latest updates or news you'd like to share?
We have recently added a feature on our website that allows owners of Moomin items all over the world to get a free price estimation together with an actual purchase offer for their collection. We have partnered up with the largest courier company in the world and created a custom-made portal to make the selling experience fast, easy, and reliable. And best of all, we cover the shipping fee for you!
Our customers looking to find new additions to their Moomin collections, on the other hand, can expect to see our range of Moomin items expand to new brands and product categories in the near future.
How can customers outside Finland use your service?
Our online store has been translated into English and Japanese, and our customer service helps with these languages too (in addition to Finnish). We hope to add more languages later on to better serve the growing Moomin community in various locations. We ship our products worldwide, and you can find all of the most common payment methods available as well.
Are you able to obtain exclusive mugs?
Yes, we are! You can find some of the rarest, sometimes even one of a kind, Moomin mugs from our online store. We currently have a Fazer mug without a serial number, two test versions of 90's Moomin mugs as well as a Sea Breeze Platinum mug with a serial number of 0002/5000.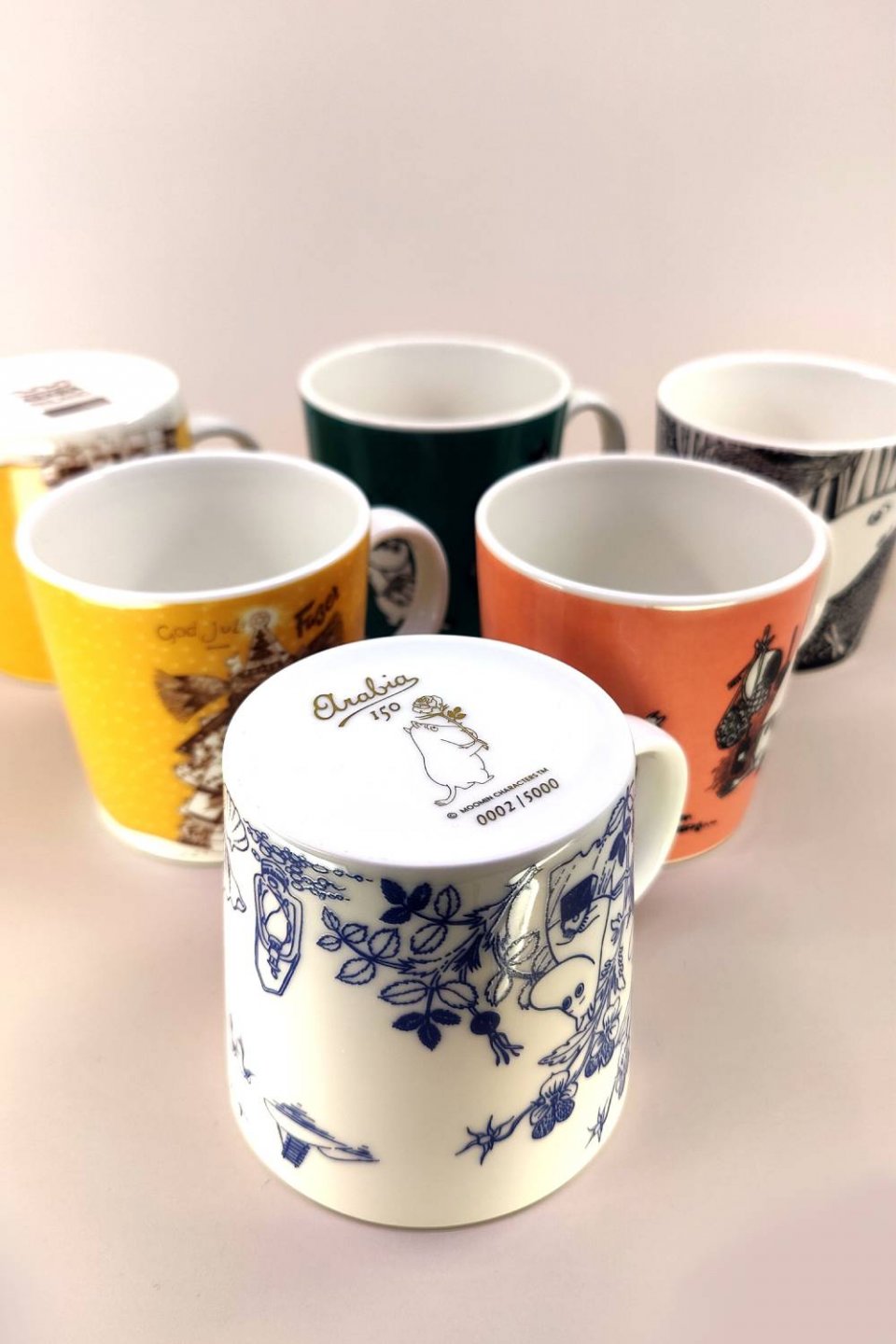 What have been the most popular Moomin products lately?
All products with Little My are evergreen favourites. In the summer, the annual Moomin summer mugs become popular and likewise for the winter mugs. All of the mugs from the 1990s are quite popular because they are rare, and the Fazer and Moomintroll daydreaming mugs always fly off the shelf the minute we get them. The number one selling item this year has been the Moominvalley Park Japan 2023 limited edition Moomin mug. 
In addition to the mugs, Hackman's Moomin cutlery is something of customers' interest right now.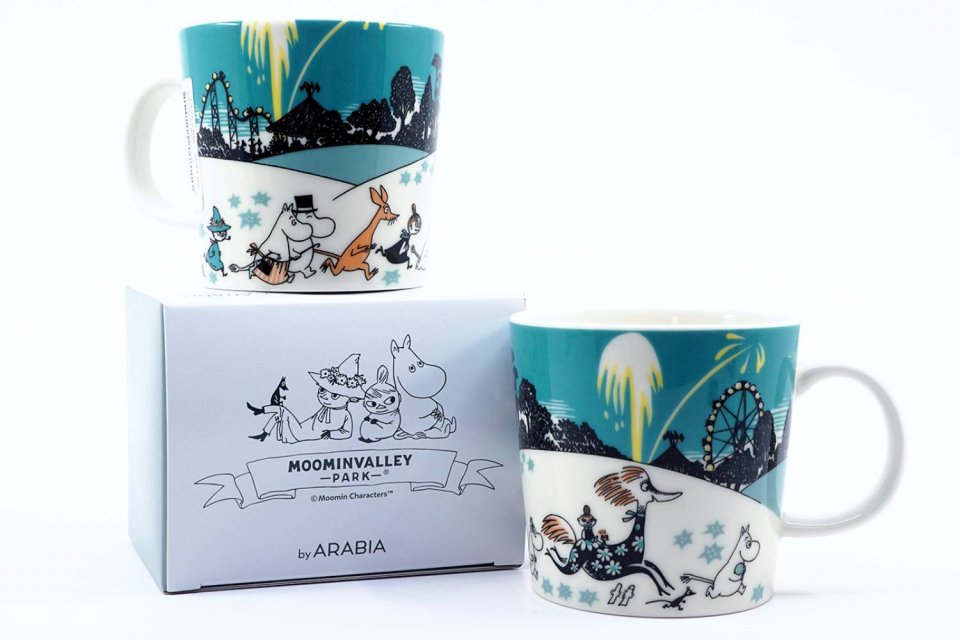 Why do you think that Moomin mugs are so popular?
Moomin mugs are collectables of the nation, and there are many reasons for their popularity. First off, most Finns and many people around the world have a connection to and an emotional bond to the Moomins – whether that's based on the books by Tove Jansson, the 90s' animation series or summer trips to Moominworld in Naantali, Finland. It's also easy to start collecting Moomin mugs, as there are items in every price range starting from 10 euros. The threshold for starting to collect thus is quite low.
There are enough challenges and things to hunt, which is the basis of collecting anything. The closer you get to a complete collection, the higher the prices go and the less there is on the market. This keeps up the interest in collecting. And of course, they're very colourful – they will brighten up any home!
What is your favourite Moomin mug and why?
"My favorite mug is the Rose cartoon, since I have always liked the little details in the illustrations of the 90's Moomin mugs." -Rasmus. 
"I like the older Fillyjonk the best, because of the fitting illustration and great colors." -Joonas.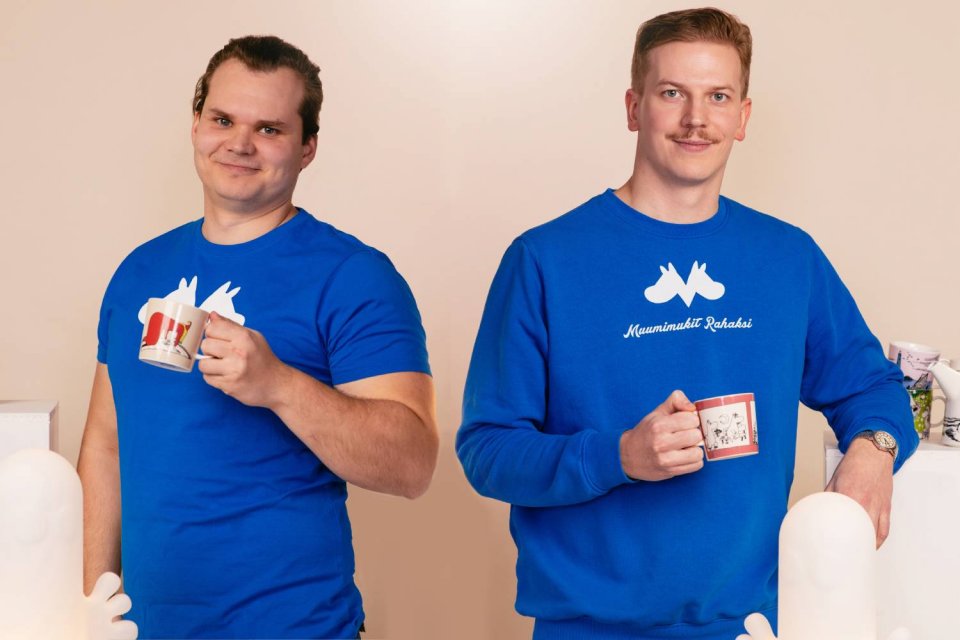 What is your funniest memory throughout the years?
One thing that always makes us laugh is a picture that was posted on Facebook in 2016, where we're proudly posing with a shoe box containing a few Moomin mugs. When we took the picture, we thought that we had seen the pinnacle of the business but we know that we were completely wrong.
What do you like about the job?
It is also always fun to hear what people buy with the money they get for their mugs. Many are surprised to hear how much you can get for Moomin products these days. We have, for example, heard of people renovating their kitchen, building a terrace or going on a trip abroad with the money they get. Especially stories of a wedding trip to Paris and a wedding gift that a lady bought for her daughter warm our hearts.
How do your friends and family react to the business?
We have been doing this for so long that our friends don't really think about our Moomin related activities. With new acquaintances, it might take a while for them to understand our line of work, but they always come around. We might even have convinced some of them to become collectors themselves!

Images: Muumimukit rahaksi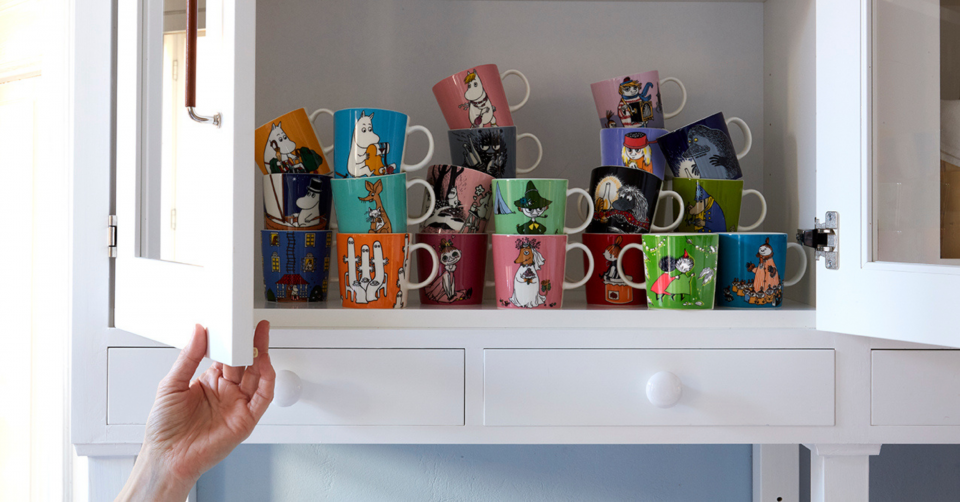 1.6.2023
The mugs by Moomin Arabia have been a popular collectible since the '90s. Find answers to frequently asked questions about Moomin mugs.
28.12.2022
After 30 years of adapting Tove Jansson's original illustrations for the Moomin mugs, illustrator Tove Slotte is now retiring.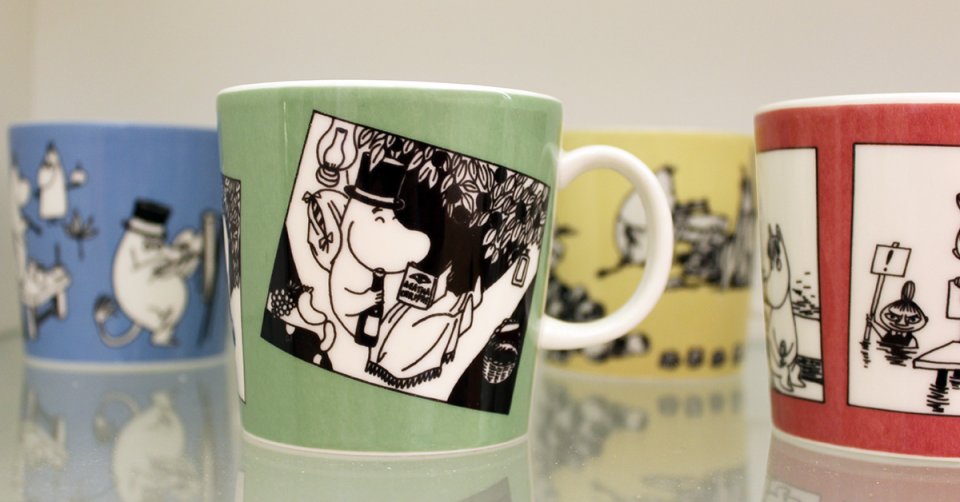 7.3.2018
#1 Mug green 1990-1993 The first Moomin mug in the Teema series, Green, came in 1990. The mug is also known…