Moomins at the theatre exhibition is now open at the Theatre Museum in Helsinki. Yesterday at the opening of the exhibition, Theatre Museum's Director Raija-Liisa Seilo told how Tove Jansson loved the hectic atmosphere of the theatres and the risk there is at the live theatre – you never know what will happen next.
The exhibition was opened by the Creative Director of Moomin Characters, Tove Jansson's niece Sophia Jansson. She praised the exhibition because it perfectly shows the love Tove had for the theatre.
"Tove didn't want to be on stage herself, but she loved to design the beautiful decors, write manuscripts and be part of the theatre productions", Sophia says.
"When Tove had a chance to work at the Swedish Theatre's production, she learned to love the theatre. She experienced the theatre as a fantastic place where you can be anyone what you've always dreamed of. On stage, everything you can imagine can be real", Sophia continues.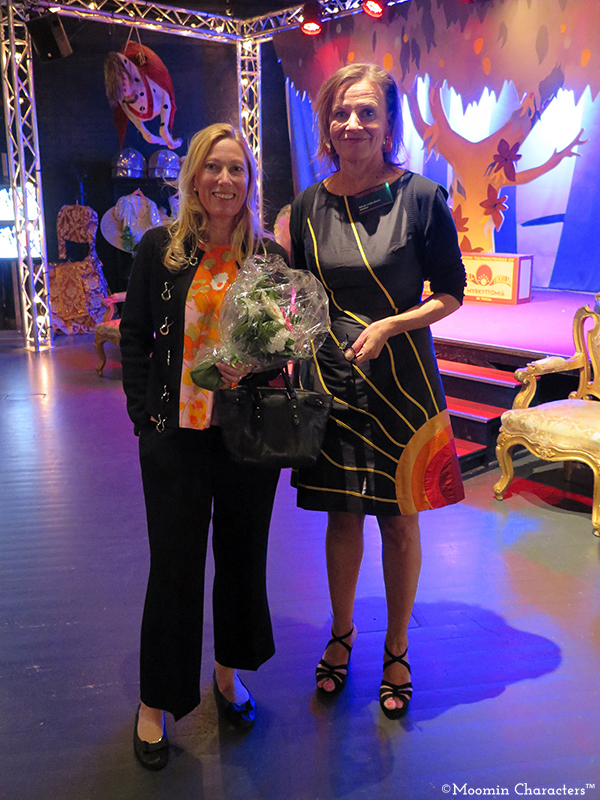 Sophia Jansson and Raija-Liisa Seilo
Moomins appeared on the stage for the first time in 1949 by the Swedish Theatre with the play Mumintrollet och Kometen. The exhibition displays unique material, for example, from this first Moomin theatre play. Tove Jansson wrote the play, and she also designed the costumes and stage settings. Some of the dress treasures are presented for the first time in almost 70 years!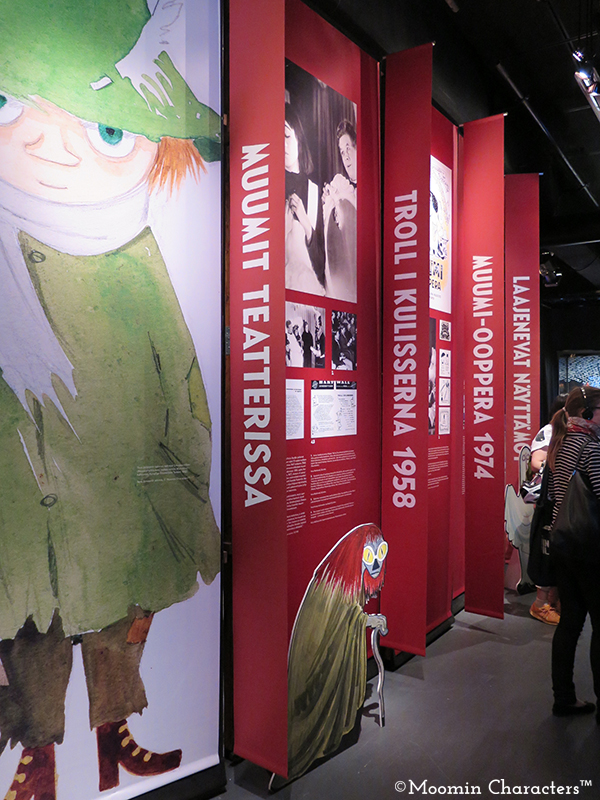 The exhibition presents the first three Moomin theatre plays, in which Tove Jansson herself was involved. Next, after Swedish Theatre's play, the Moomins were seen in the Mumintrollet i kulisserna play at Lilla Teatern in Helsinki in 1958. The Finnish National Opera presented Moomin Opera in 1974. Muumit kulisseissa (Moomins behind the scenes) by Helsinki City Theatre from 2002 represents Moomin plays from the 2000s.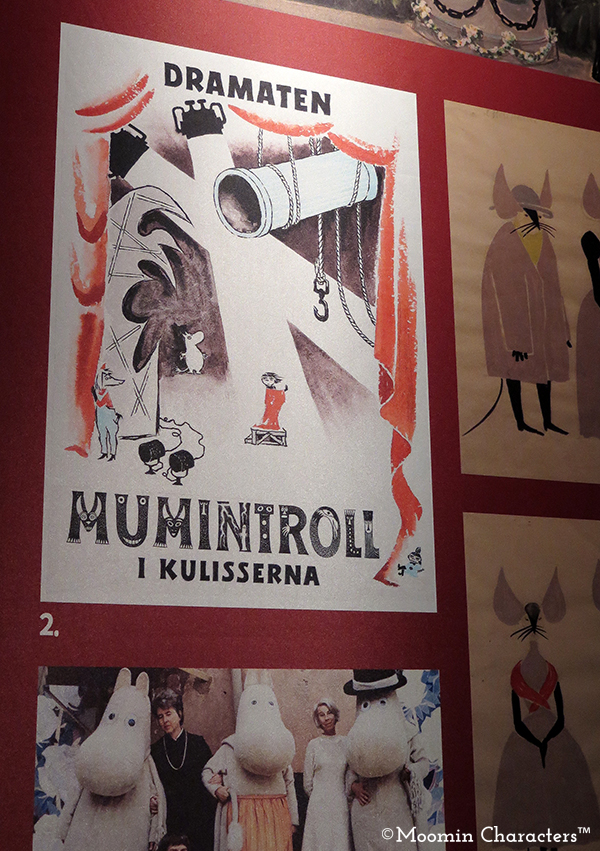 The exhibition also features stunning original costume sketches and costumes by Tove Jansson from the Swedish Theatre drama. The costumes from the Finnish National Opera and Helsinki City Theatre plays are also presented at the exhibition and a comparison between the performances can be made through pictures. Also, the lovely Mikro-kino Moomin film is shown at the exhibition.
The exhibition is open for now, and the exhibition is carried out together with Moomin Characters.
Read also: