The Moomins at the theatre exhibition was held in Helsinki in June 2016  and showcased the Moomin productions on stage including Tove Jansson's other theatre works. Among the artifacts on display, there were also some beautiful Moomin theatre costumes. Can you recognize the characters from the costumes?
Conservation of the Moomin theatre costumes
Theatre Museum has gotten various Moomin costumes into their collections from many performances over the years. When planning of the Moomins at the theatre exhibition began, Theatre Museum first went through its own collections and selected the costumes for the exhibition. Swedish Theatre's Mumintrollet och Kometen from 1949 is the earliest production from where some of the costumes are available. Since they were designed by Tove Jansson herself, it was quite obvious to choose them for the exhibition.
Tove Jansson designed the costumes in the late 1940s, and they were sewed at the Swedish Theatre conducted by Agnes Söderström. The play Mumintrollet och Kometen was presented 19 times from 1949 to 1950. When searching the background, it was found that the costumes were stored in a chest on the theatre's balcony. A Swedish Theatre employee said the key had been lost, but the chest had always been named a Moomin chest, so the content was known, although the chest was locked. When the lock was shattered, the historical significance of the Moomin costumes was noticed immediately. The costumes were donated to the Theatre Museum in 2009, when the Swedish Theatre was renovated.
Nearly seventy years have patinated the Moomin costumes, so it was necessary to conserve them before the exhibition. The costumes were packed and sent to conservation at the beginning of April. In principle, all the costumes are made to be durable and washable, but old textiles must be handled carefully. Textiles were either hand washed gently or cleaned with a dry cleaning sponge. Tears in fabric were repaired, and damaged structures were strengthened.
Textiles were cleaned either with a vacuum cleaner…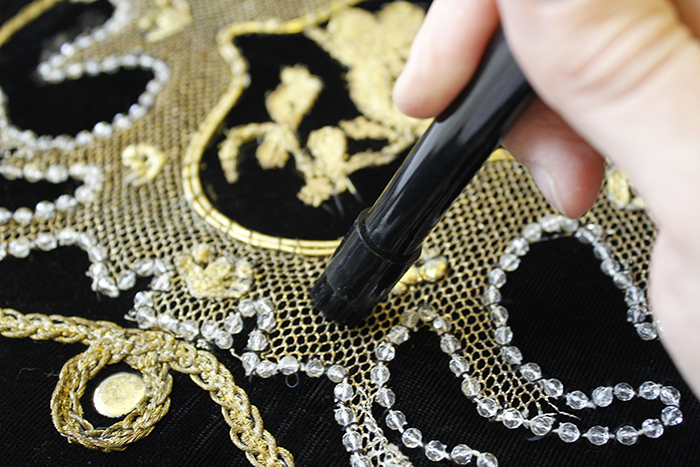 …with a dry cleaning sponge…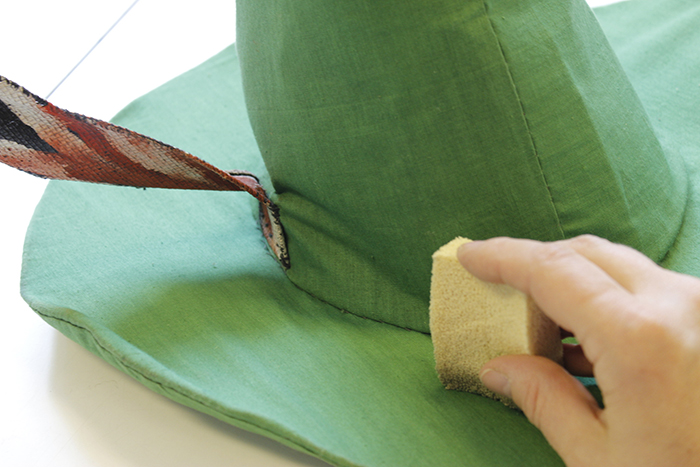 … or by washing when it was suitable.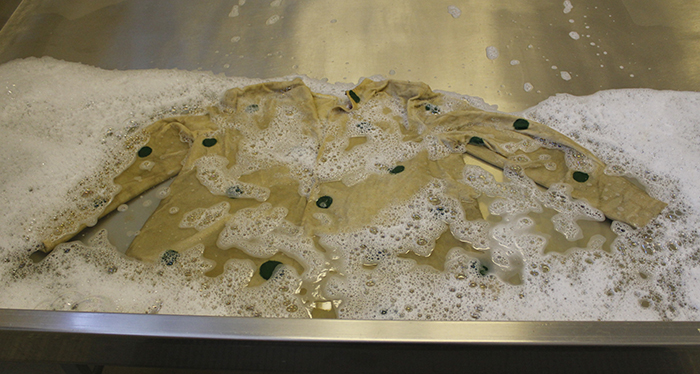 Tears in fabric were repaired and strengthened.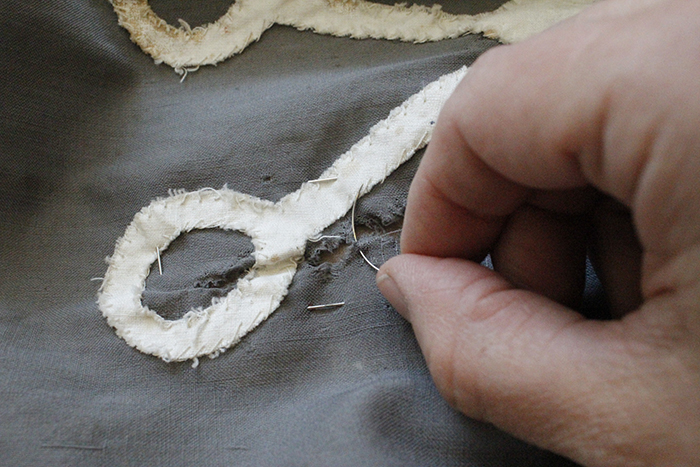 The top image shows Moominmamma's handbag from the Finnish National Opera's Moomin opera, 1974. Other images are from the Swedish Theatre's productions.
Text: Theatre Museum
Photos: Henna Koskinen / Taina Leppilahti, Arvotekstiilipalvelu Tupulatäkki Oy