1945 – The Moomins and the Great Flood, 1946 – Comet in Moominland, 1948 – Finn Family Moomintroll, 1950 – The Exploits of Moominpappa, 1952 – The Book about Moomin, Mymble and Little My, 1954 – Moomin comic strips in The Evening News newspaper.
Moomin comic's breakthrough started the Moomin revolution. Already in the mid-1950s, Tove Jansson was overwhelmed by the variety of product suggestions and queries, shortly after the comics had been published in the world's largest newspaper in 1954. Although Tove was an eminent in business matters, she experienced it was stressful and she had no longer time for drawing or even the former kind of enthusiasm for creating. Tove's brother Lars Jansson started to draw the comics in 1960 to help his sister in some way.
Fazer is one of the well-known brands, which has started the cooperation with the Moomins already in the 1950s. In the first Moomin book, The Moomins and the Great Flood, there is a picture where Moomintroll and Sniff eat Fazer chocolate. In 1951 Fazer's christmas ad by Tove was published in the Garm magazine. The same illustration was reused in 2004 when Fazer ordered a set of Arabia's moominmugs with that picture. The first Fazer Moomin candies came in 1957.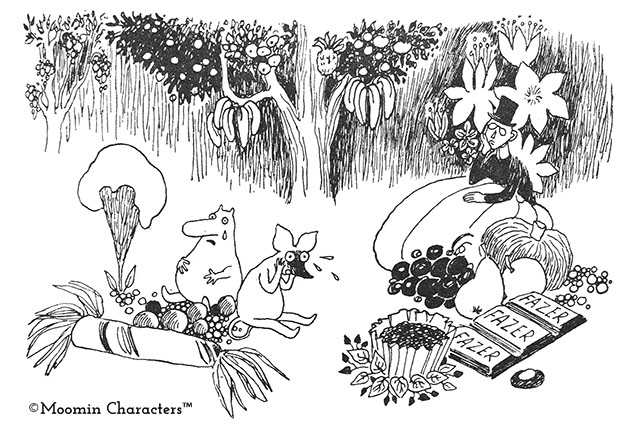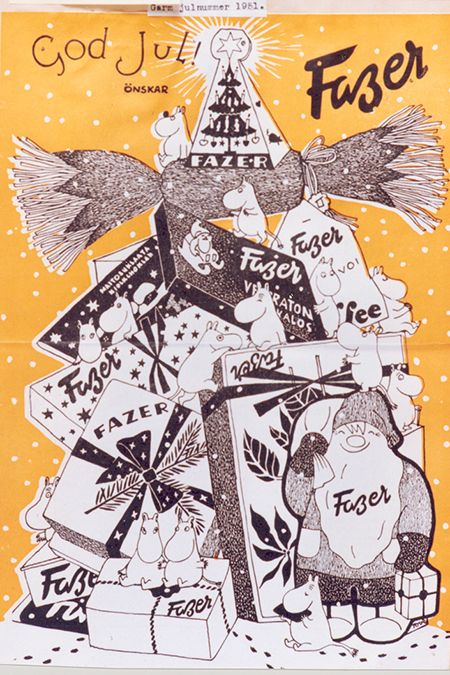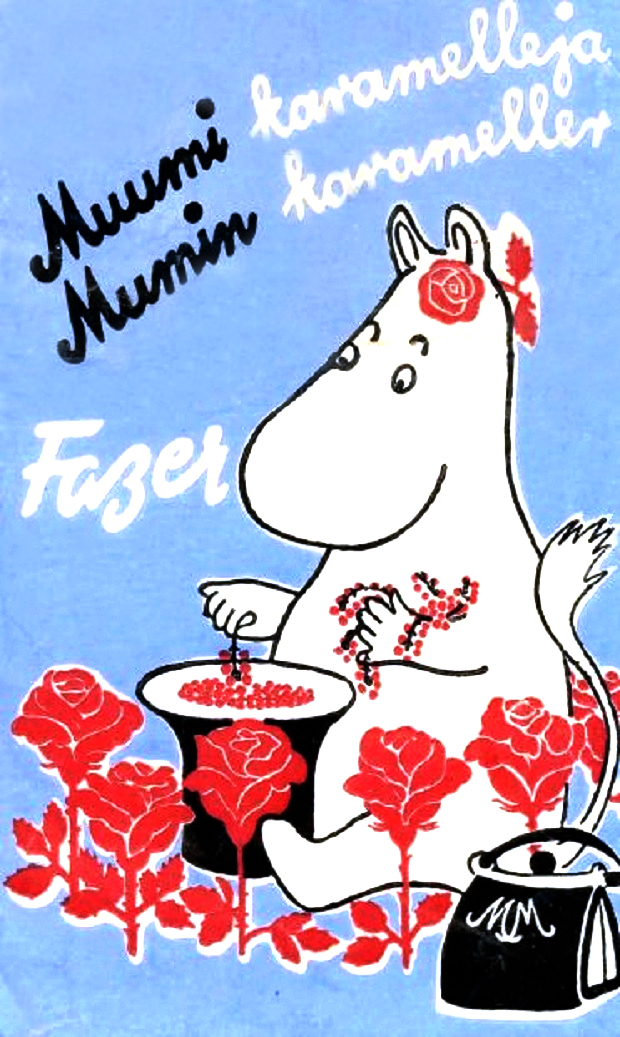 The Finnish company Atelier Fauni, founded in 1952, produced the first Moomin dolls in 1955 without Tove Jansson's permission. However, since Tove liked these handmade small dolls, they made a contract and Fauni Moomins became official Moomin products. The demand of the beautiful dolls grew extremely year after year.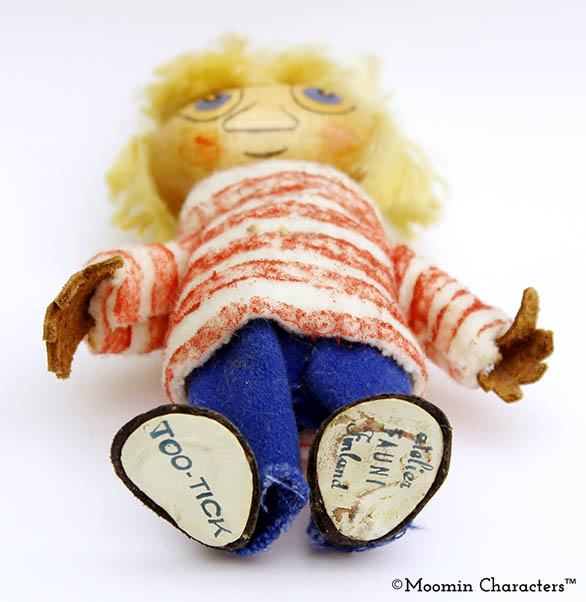 Also already in 1956, the department store Stockmann in Helsinki had an advert with a variety of Moomin products. The most famous of these were the ceramic Moomin figurines made by Tove's mother Ham. In the 1950s Tove designed a wrapping paper for Stockmann and it was reintroduced in 2012 when Stockmann celebrated its jubilee year. Tove's design was used for example in a gift paper as well as in the Arabia's moominmug made for Stockmann.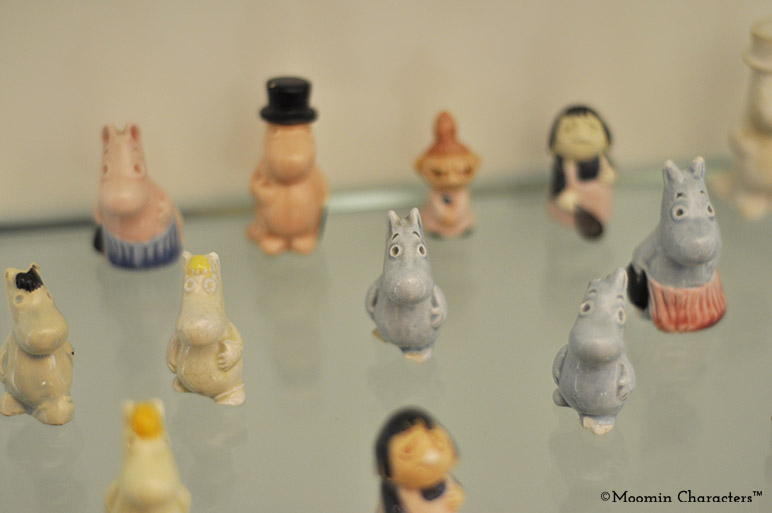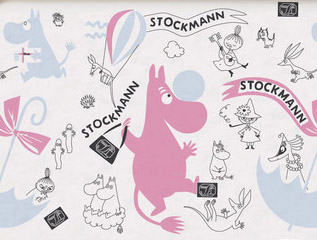 In 1957 a Moomin department was opened also in Stockholm at the NK department store. There were several Moomin products available like handkerchiefs, transfer pictures as well as drawing pads and kitchen towels.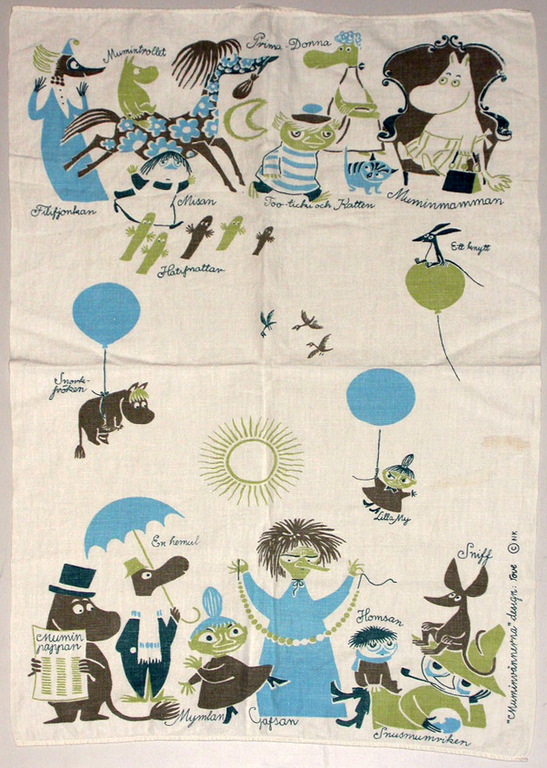 Photo: Helsinki City Museum
As well in the 1950s the first Arabia Moomin dishes were produced and nowadays they are extremely rare and valuable.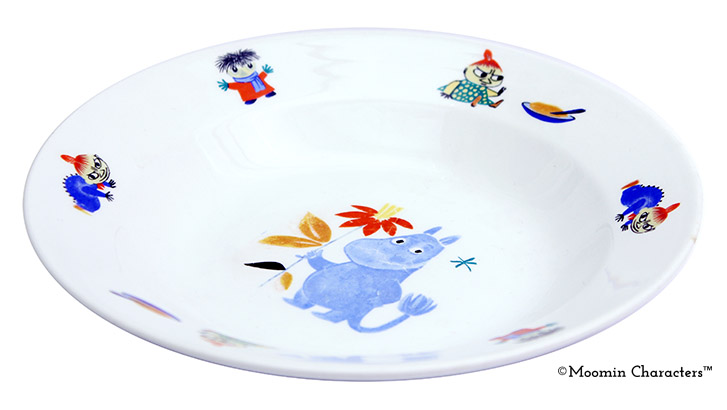 One Moomin product from the 50s which is still in production is this traditional Moomin game.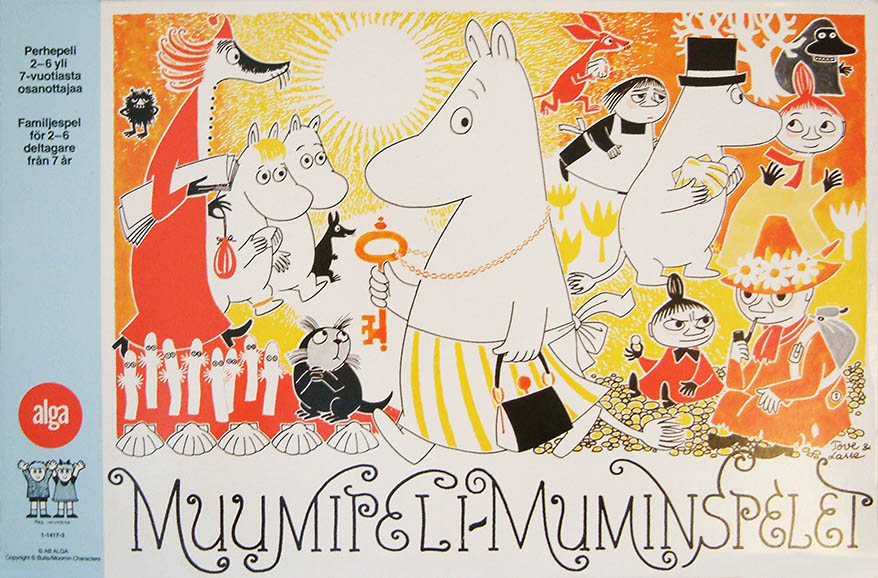 A number of different versions of the Moomin game have been in the market over the years and currently the Moomin game is manufactured by Martinex. The game is of course also available at moomin.com.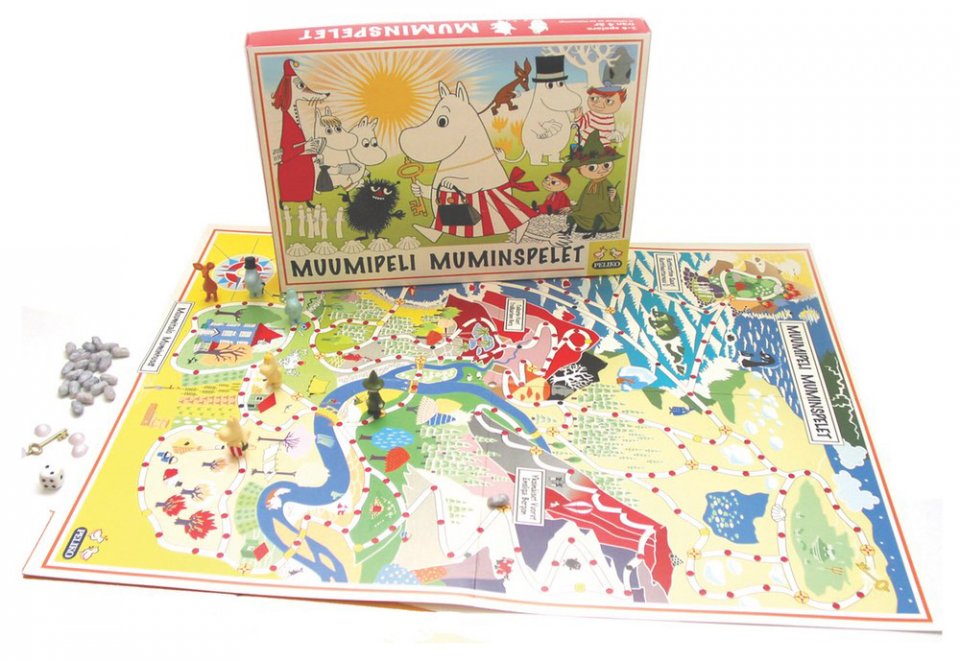 Which of these old products is your favourite?