Are you a fan of chocolate? If yes, you should definitely try out the new Moomin chocolate bars and chocolate-filled peppermint candies by Fazer!
Fazer's first Moomin products were launched already in the 1950s, and the collection has grown to include different kinds of sweets, xylitol pastilles, bakery products and more. The new chocolate bars and candies are a mouth-watering addition to the selection of Fazer's Moomin products.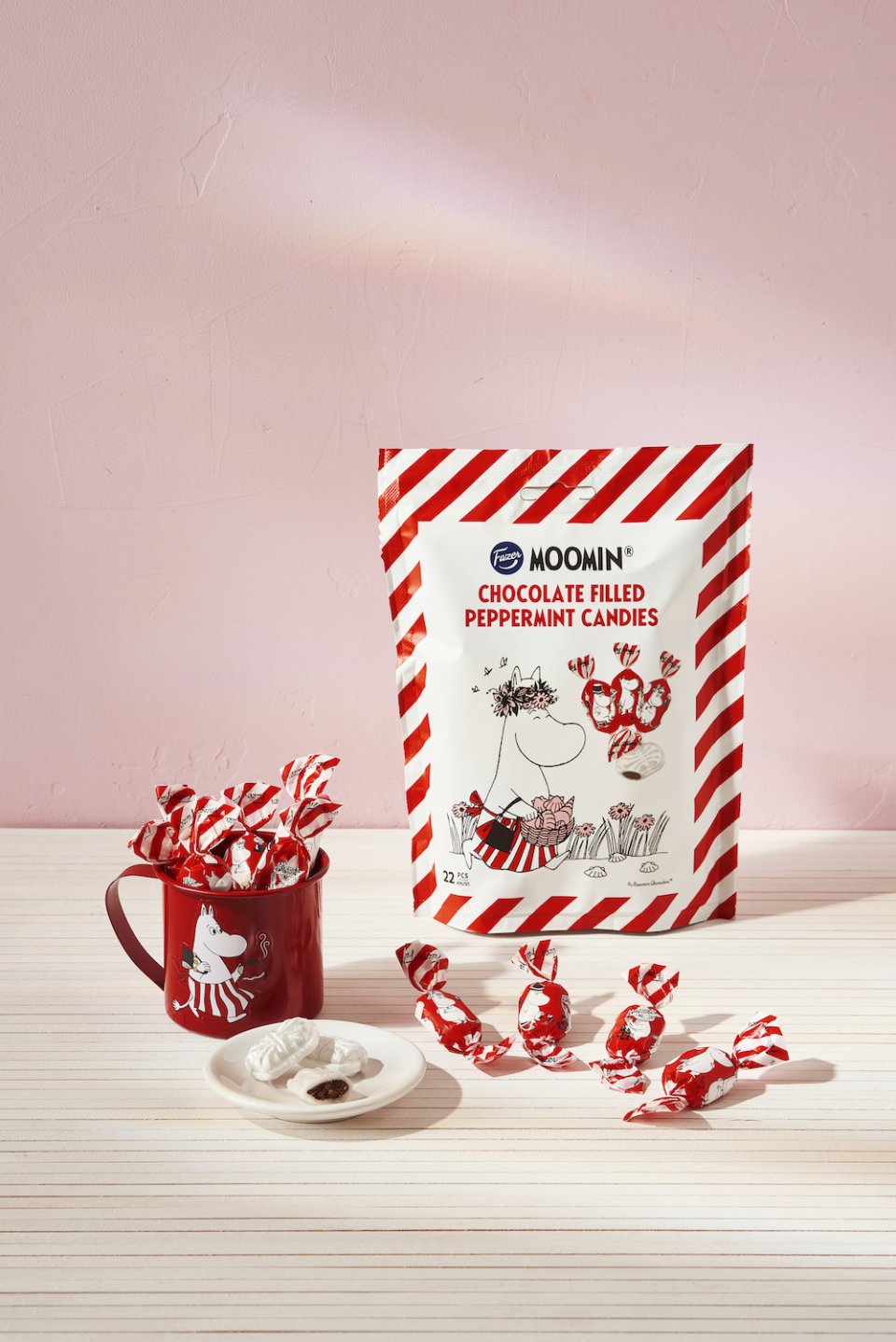 Fazer's chocolate-filled peppermint candies are a Finnish classic, now available in Moominous packaging! The crispy peppermint crust together with the delicious chocolate filling is a charming combination.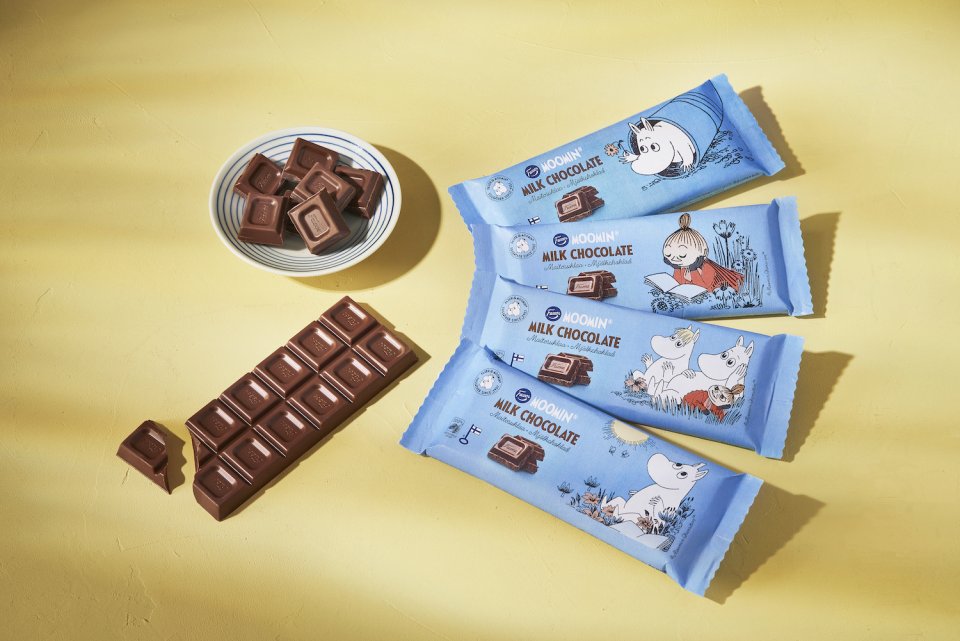 Have you ever tried Fazer's chocolate? If not, you definitely should! The deliciously soft milk chocolate, made from 100% responsible cocoa, is the perfect treat for the entire family. The packaging of the Moomin chocolate bars is decorated with different Moomin characters – which version is your favourite? 
In addition to these two novelties, you can find many other Fazer products on our webshop! How about adding some cookies, fudge or chewing gum to your next order?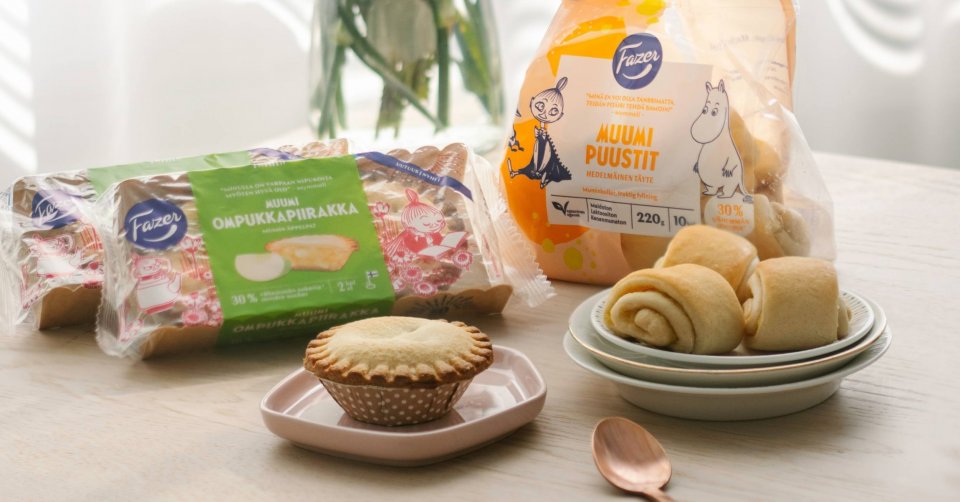 5.5.2021
Fazer has created two new delicious Moomin products. The apple pies and buns are now available in stores all around Finland!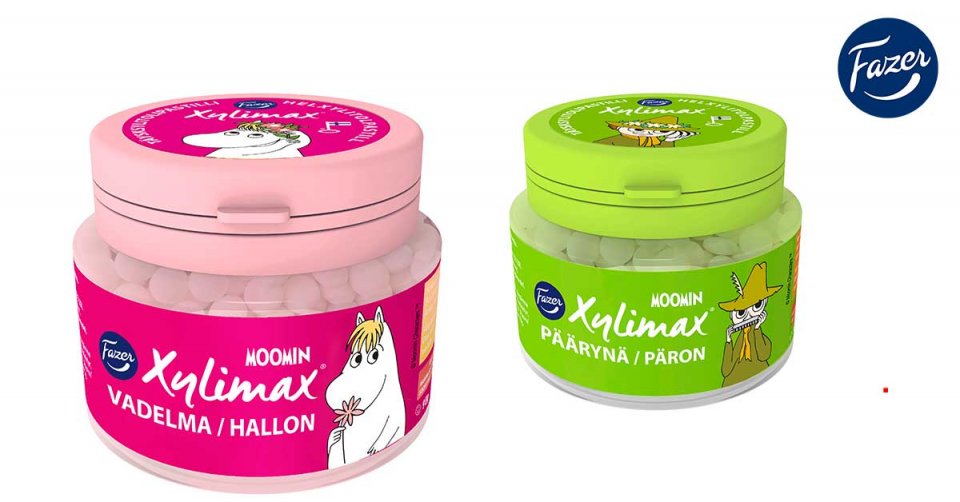 18.1.2019
All Fazer's xylitol pastilles for children are now Moomin-themed, featuring some of the most beloved Moominvalley inhabitants. Moomintroll was also present when Fazer invited pre-school groups to learn more about dental care.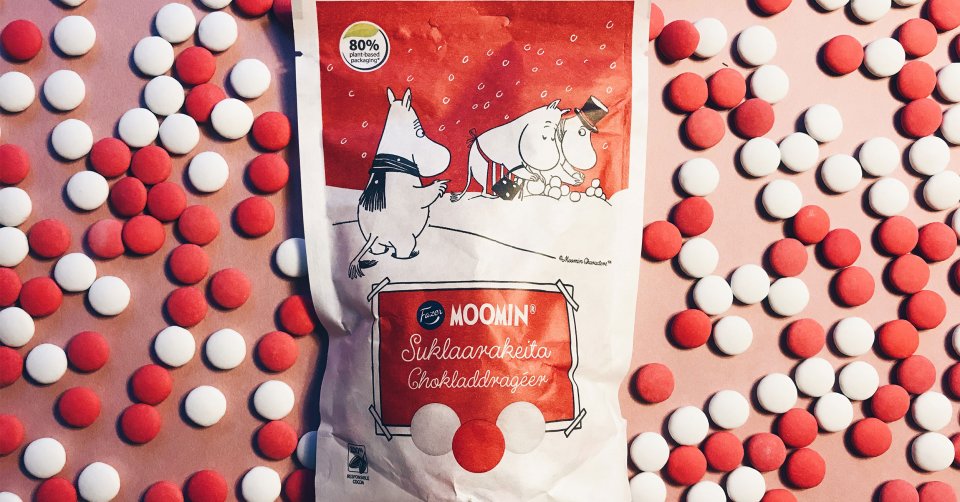 14.12.2020
Fazer's Moomin chocolate drops will be the first ever foodstuff to be packed in the new Paptic Gavia® package, a wood-based recycable material.