Did you know that there were official Moomin dolls made as far back as the 1950s? This is the story of how the first Moomin dolls came to be, the Atelier Fauni Moomin dolls.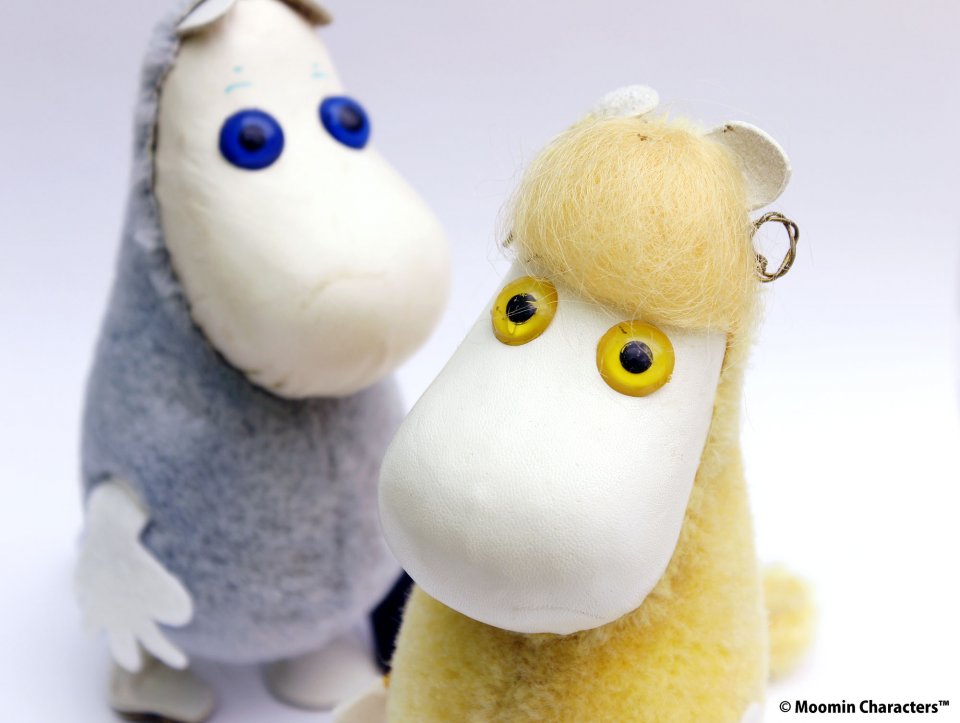 Helena and Martti Kuusikoski started Atelier Fauni Finland together in 1952. Martti Kuusikoski was a film and theatre actor and it was his wife who started making trolls to supplement their income. When Martti became a free artist in the early 1950s he joined her and strived to make the business work.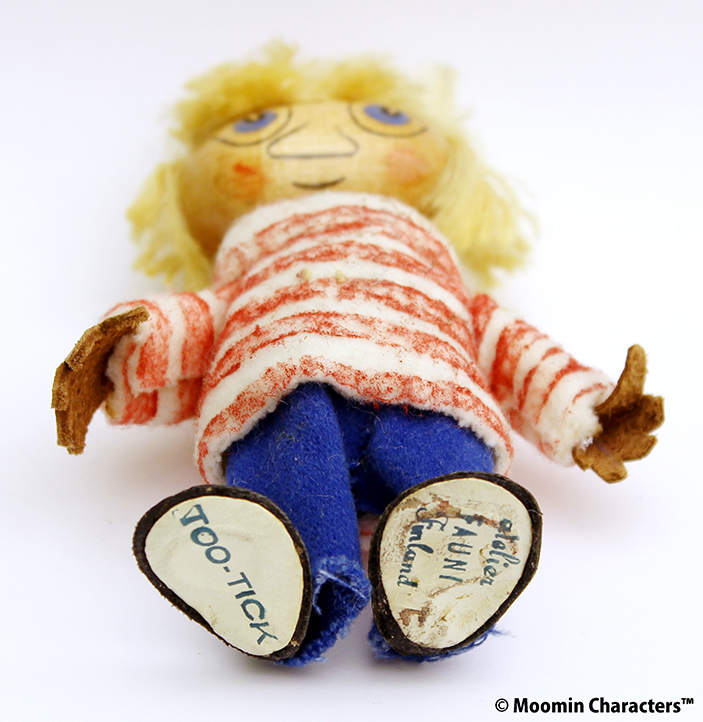 At first, they made Fauni trolls which they designed themselves, but in 1955 the first Atelier Fauni Moomin dolls saw the light of day. The story goes that Tove Jansson, the creator of the Moomins, heard about it, loved the dolls, and agreed to license them. The dolls had skin made out of leather, hair made out of real fur, and in some cases clothes made out of legendary Marimekko fabrics.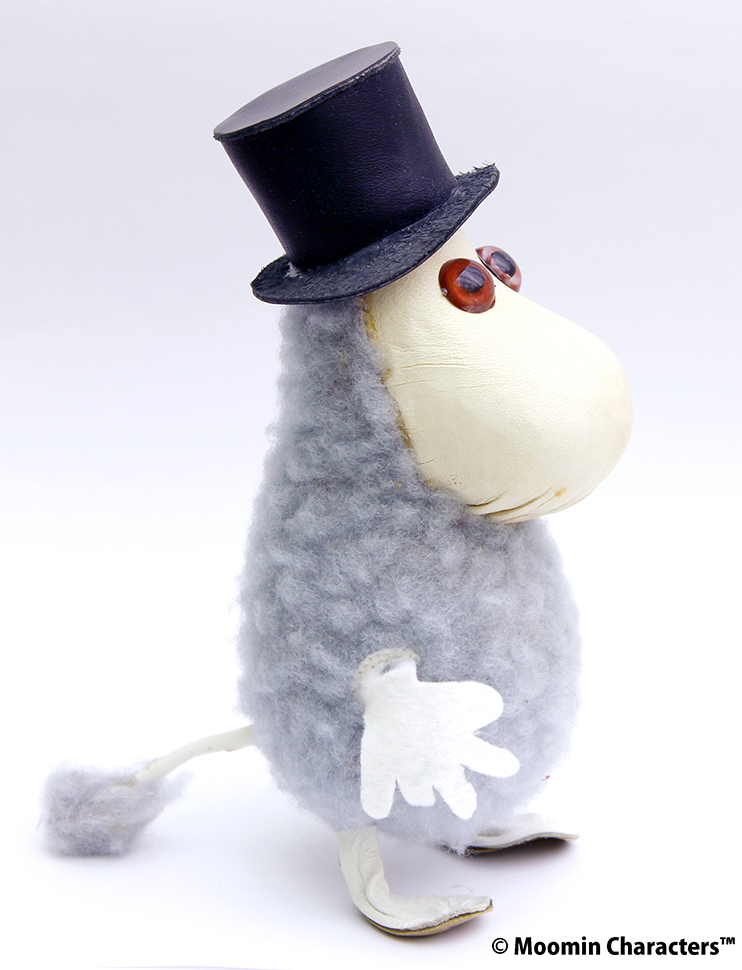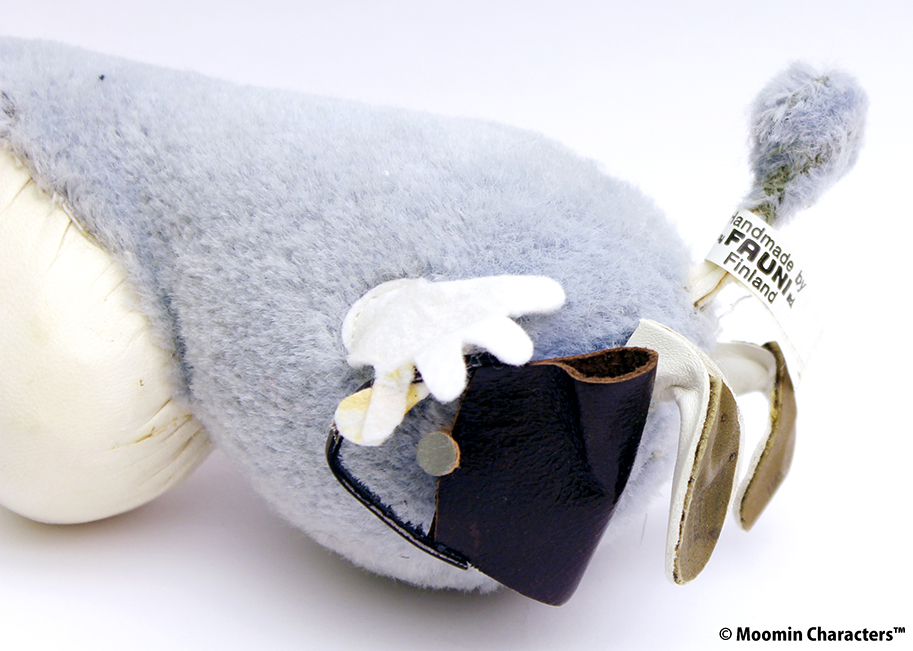 They were first sold at the Finnish department store Stockmann where they quickly became popular and always sold out as new items came in. The trolls were also exported to among other places Sweden.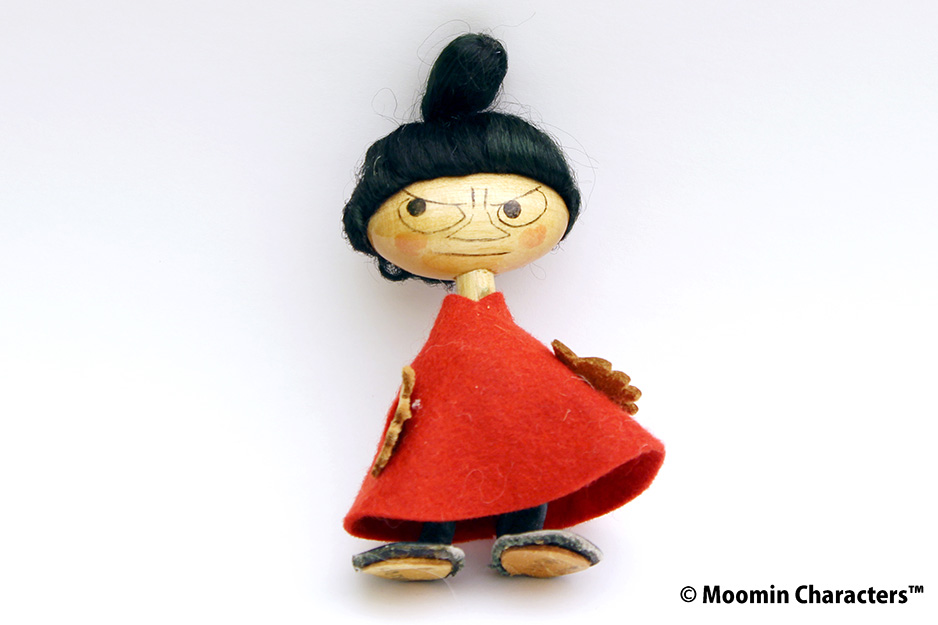 The set of Moomin characters by Atelier Fauni consisted of Moominmamma, Moominpappa, Snorkmaiden, Too-Ticky, Hemulen, Fillyjonk, Snufkin, Mymble, Little My, Stinky, Sniff and of course Moomin himself. They were all sought after by people who wanted to have the different characters in their collection.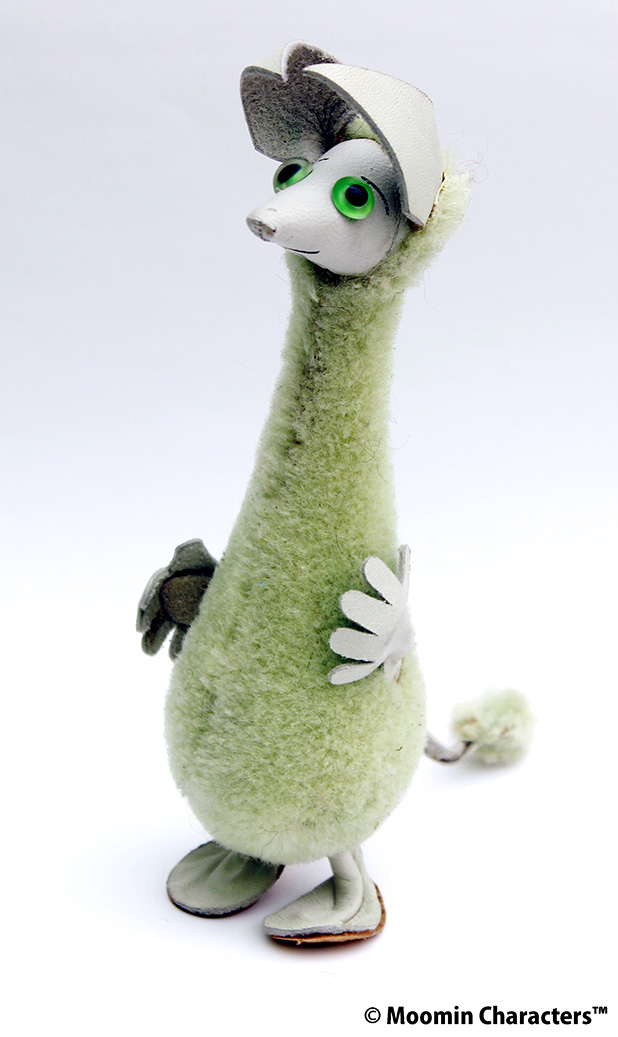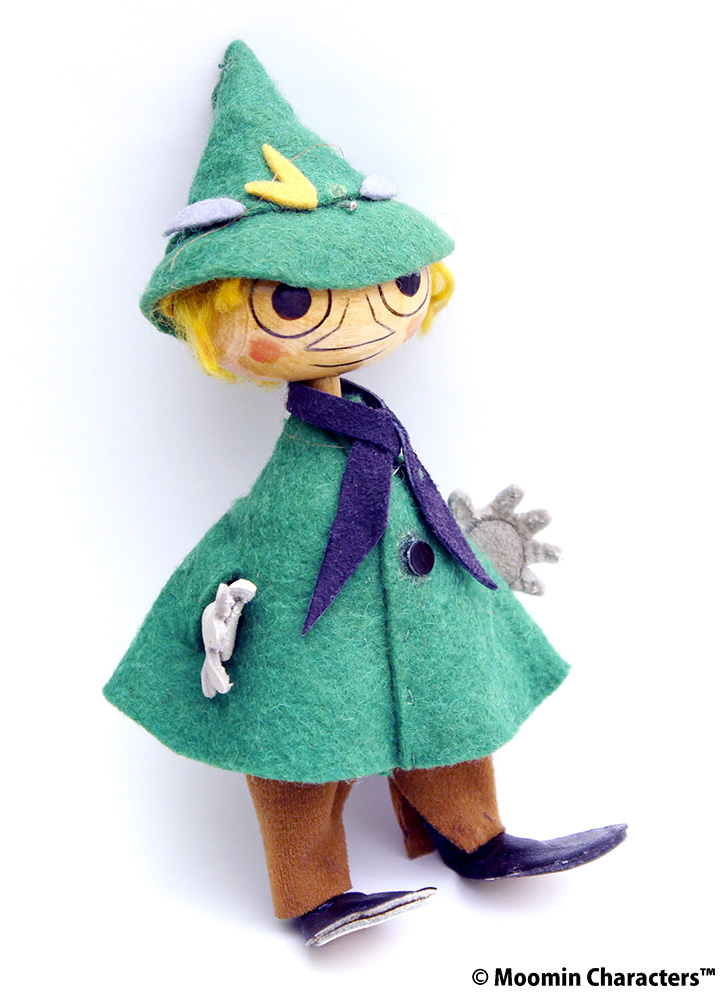 At their peak Atelier Fauni employed close to 200 people but the business was closed in 1971. However, Atelier Fauni is yet again making trolls but they now reside in the US.
The original Moomin trolls have become highly sought after by collectors and Moomin fans around the world. We love the old Moomin dolls as well and there are still licensed Moomin plush toys.