Embark on a literary adventure in the new Moomin flagship store opening in Helsinki, Finland, on 17 November 2023. The new concept store, inspired by Tove Jansson's Moominsummer Madness (1954), is an unforgettable visit that will hold the world's largest assortment of Moomin products.
"Moomin Shop Esplanadi is a concept store that will serve as a beacon for dedicated Moomin fans and a place where new enthusiasts can find inspiration from the Moomin stories. We aim to keep making this an unforgettable, warm-hearted destination that embodies the spirit of the Moomins and surprises visitors pleasantly again and again," says Jonas Forth, who heads the Moomin Shops.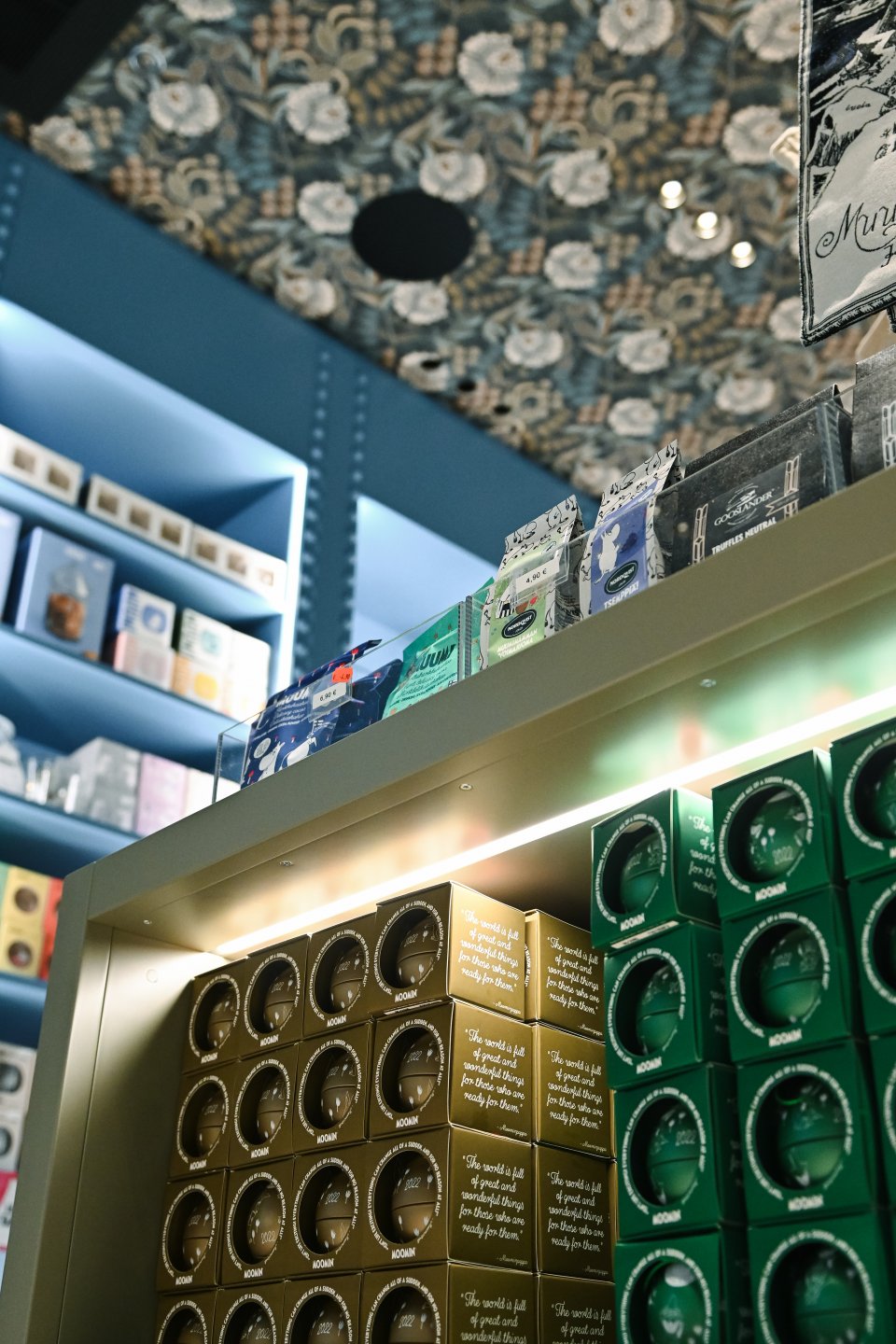 "For example the floral wallpaper of the ceiling is inspired by the midsummer flowers of the story, the blue colour comes from the cover of the book and the water element of the story. The space will also include two spaces inspired by the theatre stage, and the round elements around the store are inspired by the pearls of the stage, made into lightbulbs", Carola Rytsölä adds. "We wanted the store to give a feeling of adventure, mystique and magic, just as Tove Jansson's literary universe gives."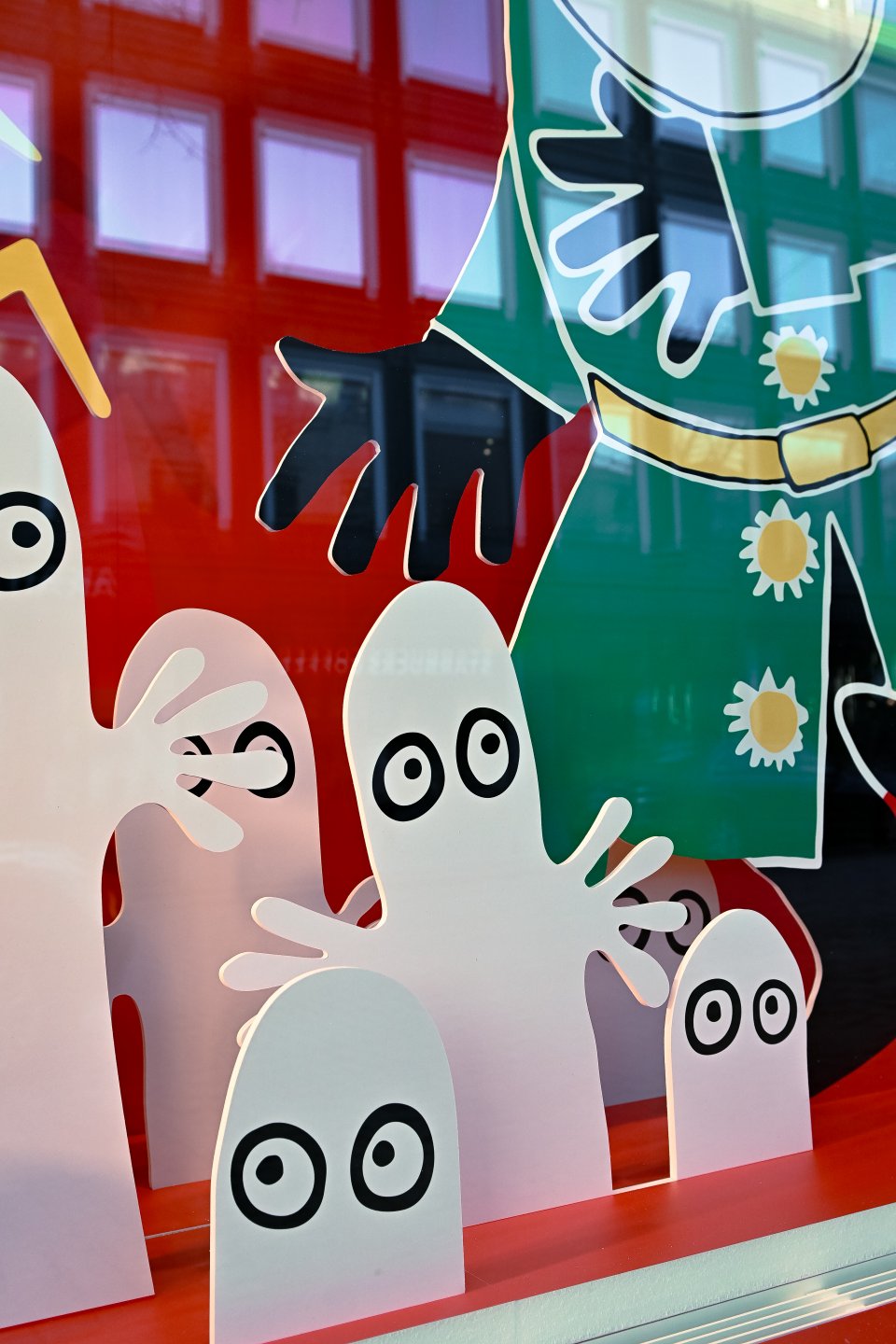 The large windows facing one of Helsinki's busiest shopping streets have also been designed based on the iconic book Moominsummer Madness (1954). Currently, the colourful, eye-catching windows portray two major scenes from the story, featuring Snufkin, Little My, the Park Keeper, and Hattifatteners. The windows have been designed by Kobra Agency.