The best Moomin artwork by Tove Jansson from the 1940s to the 1970s has been reprinted as high-quality posters, available for purchase in the official Moomin Shop. They are an easy way to make your home more Moominous!
Dive into a colourful adventure and brighten up your walls with Moomin posters! From original book covers and vintage posters to rarely seen Tove Jansson's illustrations, these Moomin posters bring nostalgia and magic to your home.
1. Moomin posters of book covers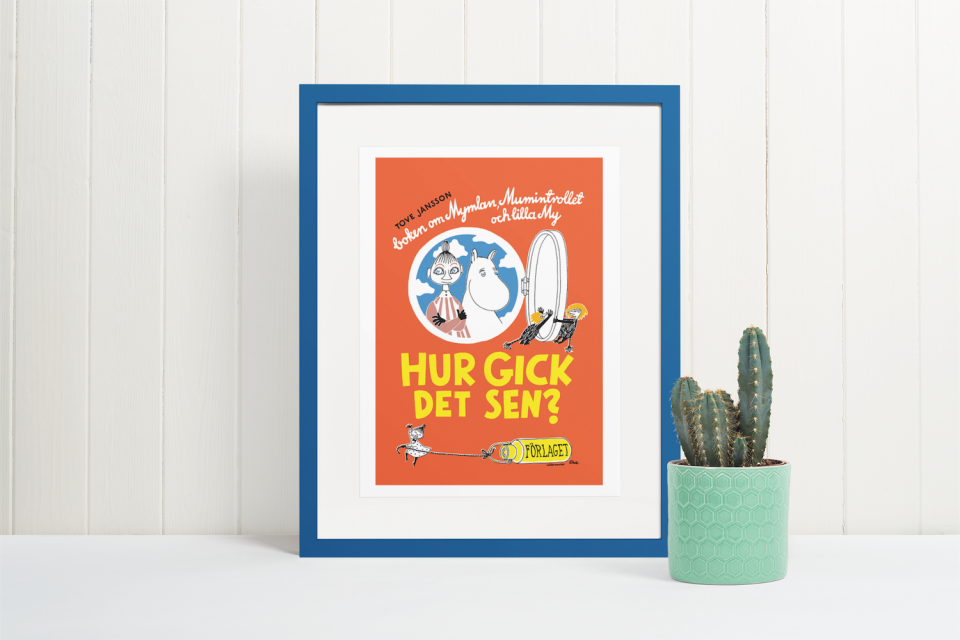 💙 Since 2017, the Moomin picture books have been printed in original colours. The original Swedish cover of the book "The Book about Moomintroll, Mymble and Little My" is available as a poster – in the same beautiful colours that Tove Jansson chose already in the 1950s!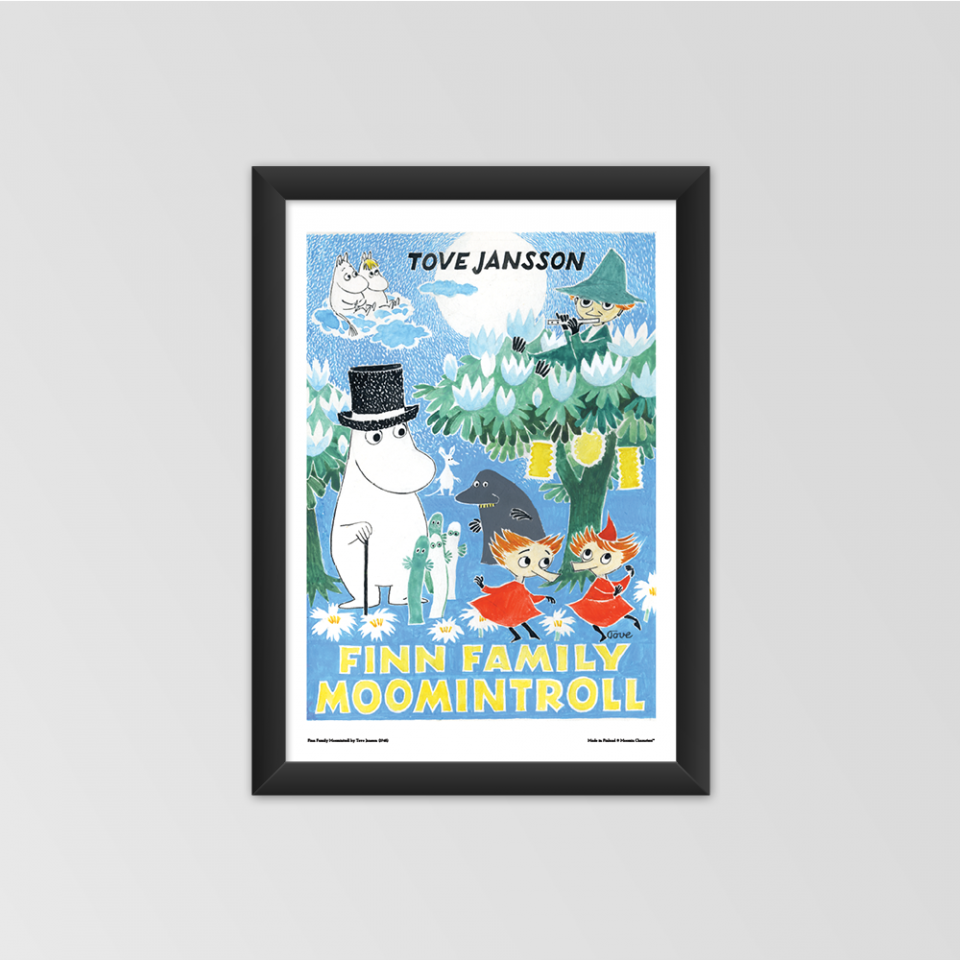 💙 Many of the Moomin novel covers, like the original "Finn Family Moomintroll", are also available as posters – many in both portrait and landscape sizes!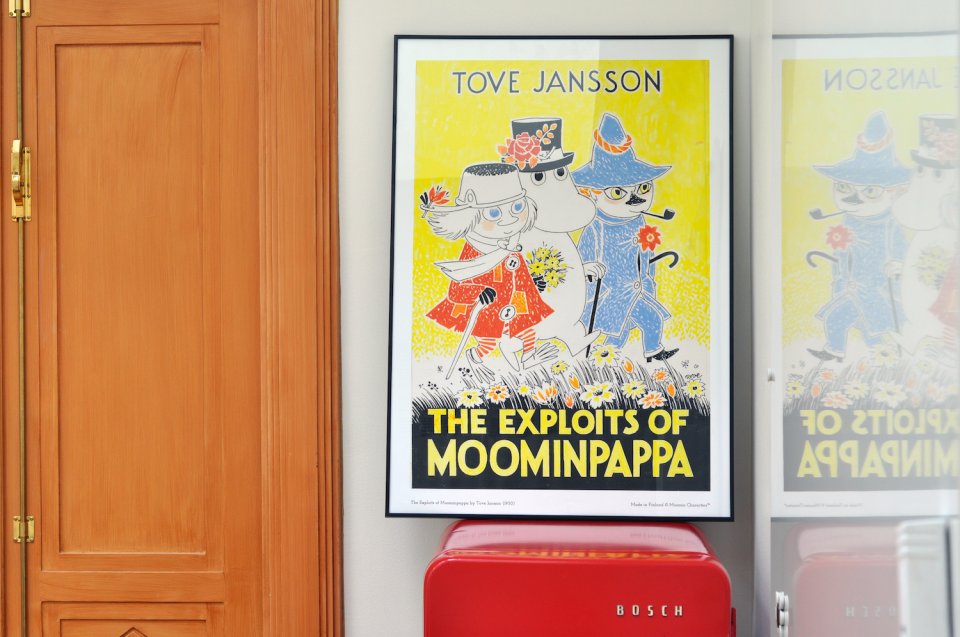 💙 The lovely cover of "The Exploits of Moominpappa" features Moominpappa together with his friends Joxter and The Muddler.
2. Moomin posters of rare illustrations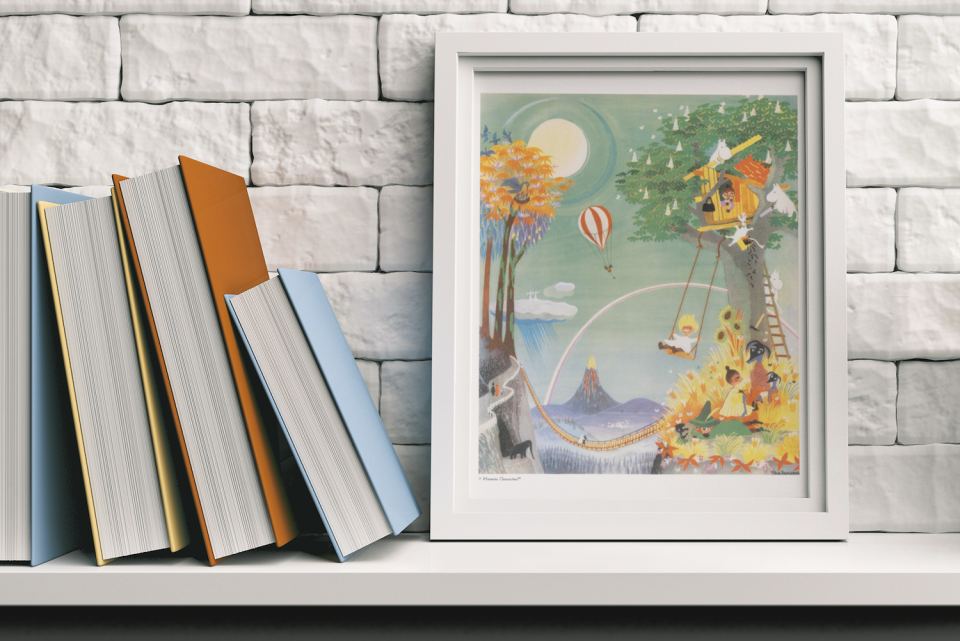 💛 These rare illustrations were made by Tove Jansson for the department store Nordiska Kompaniet in Sweden in the late 50's. Pictured above is the Rainbow House poster  – a dreamy illustration of the Moomin family and their friends building a treehouse and enjoying a summer day.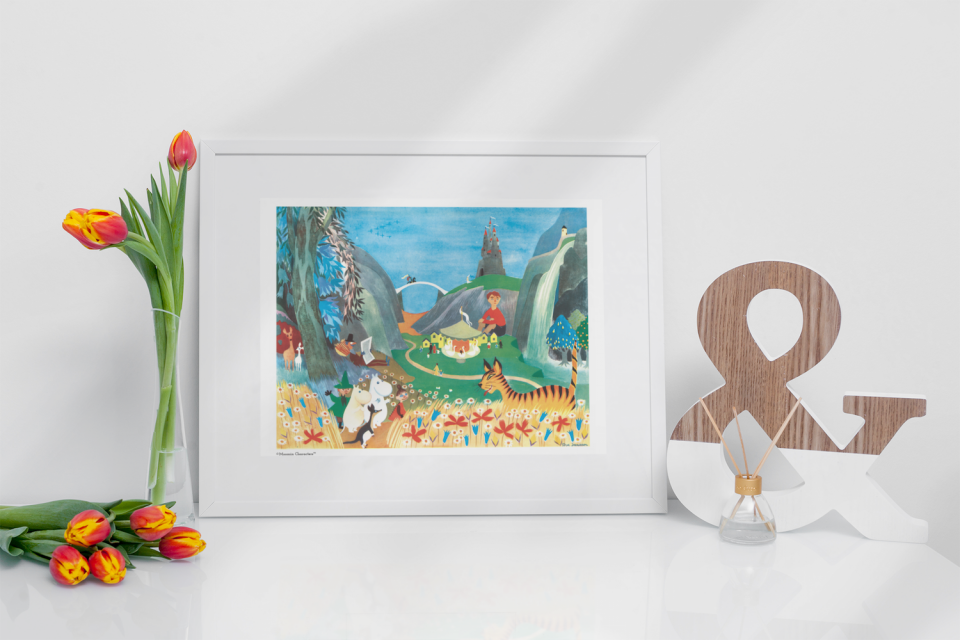 💛 This Carousel Party poster is a mesmerising one! With all its details and delicate colours, this poster could definitely be the centrepiece of the room.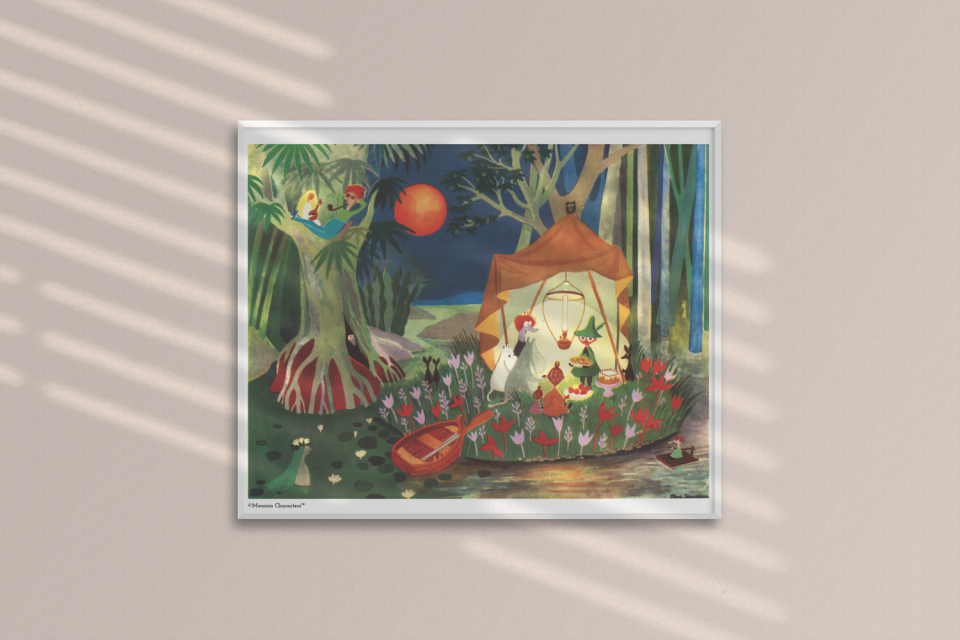 💛 The Secret Island poster features a nightly feast on a tiny island. Looks cosy, right?
3. Moomin posters of murals and board games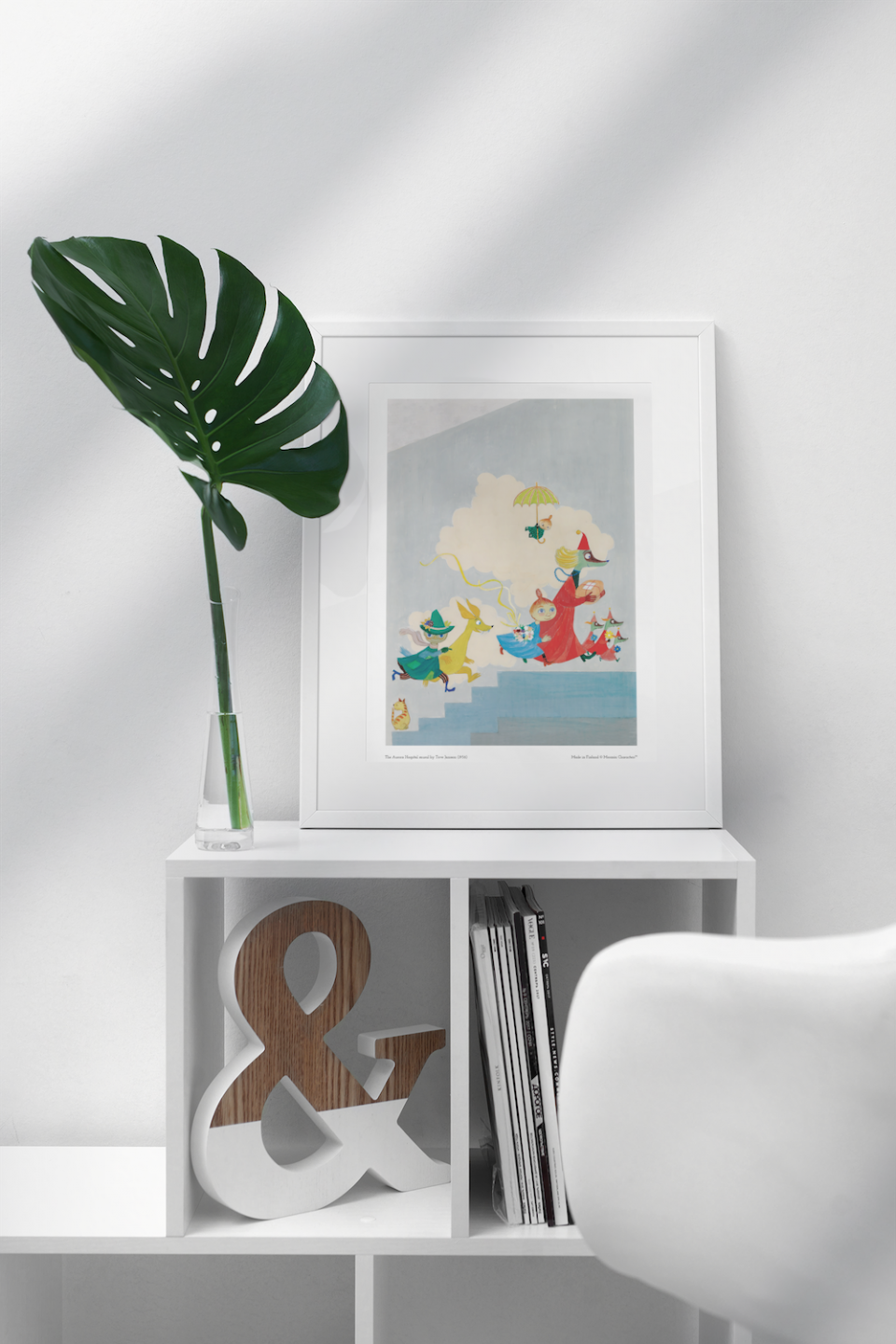 💚 In the mid-50s, Tove Jansson painted murals featuring Moomins for the staircase of the Aurora Children's Hospital in Helsinki, Finland. One of these historical murals is also available as a poster!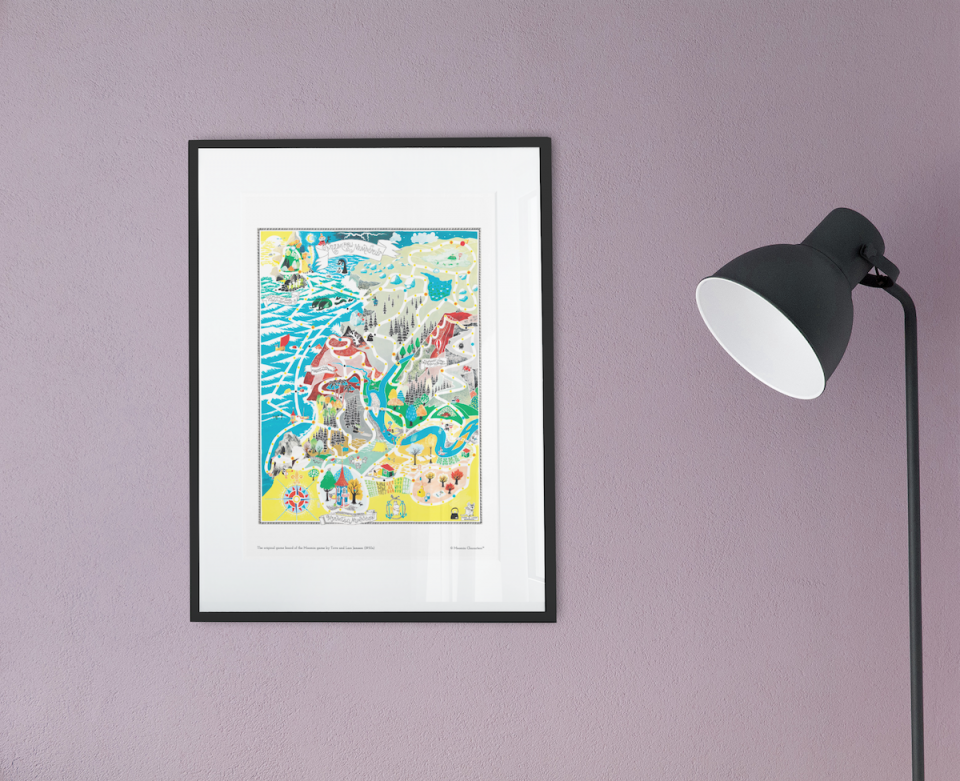 💚 The Moomin Game is a classic board game, published for the first time in the '50s. The game board was designed by Tove and Lars Jansson. In addition to the captivating Moomin Game poster, you can also find the board game on the Moomin webshop! 
In Moominvalley, happiness is found in the simplest of moments. So, grab a Moomin poster, hang it on your wall, and let the magic unfold. Who knows, perhaps!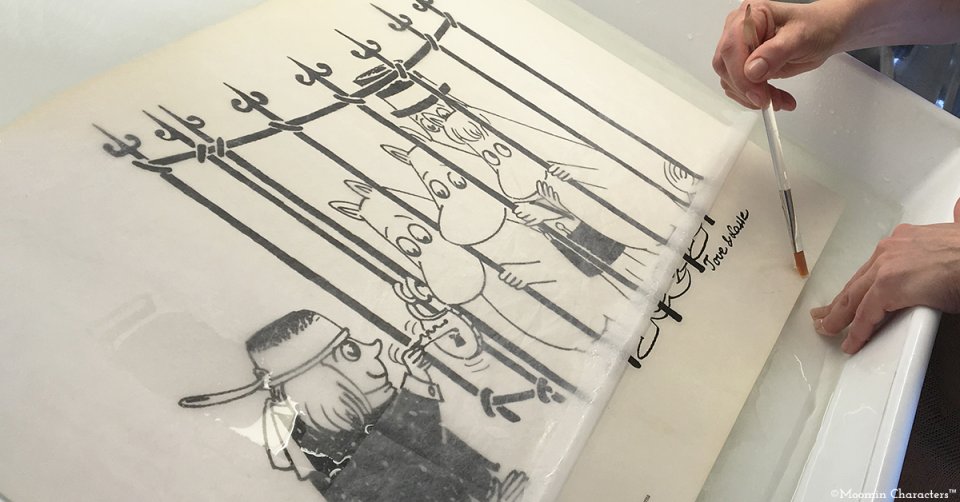 27.6.2016
Curious to see how a Tove and Lars Jansson poster gets preserved for future generations? Take a look at how two conservators prepare it.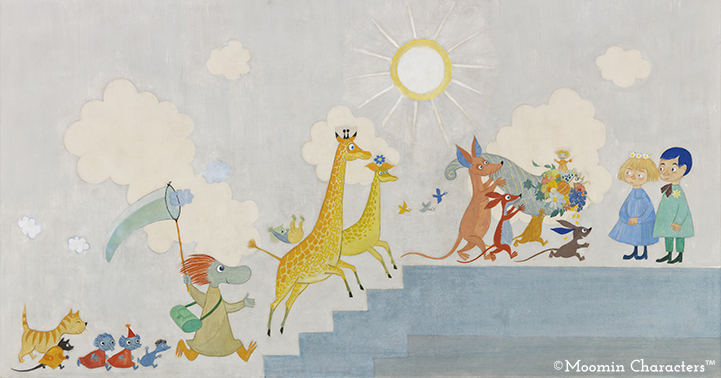 29.9.2015
These beautiful Moomin hospital murals were painted during 1955-1957 by Tove for the Aurora Children's Hospital in Helsinki.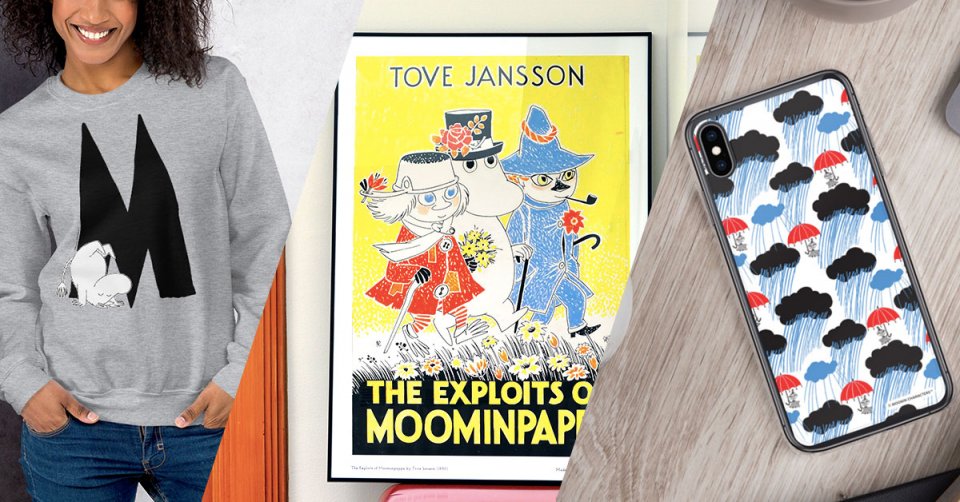 17.9.2019
Moomin.com is constantly scouring the Moomin archives for lost gems by Tove Jansson, and ever so often what we find gets touched up and possibly relaunched in the shape of a never…