During the years 1955-1957 Tove Jansson painted murals featuring Moomins for the staircase of the Aurora Children's Hospital in Helsinki, Finland. Moomin paintings delighted over one million children and their families in Aurora while the outpatient clinic was in use.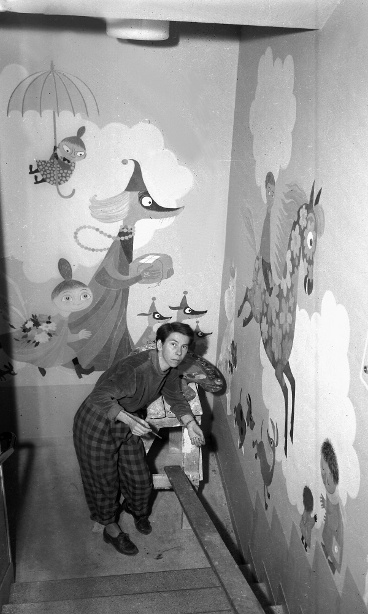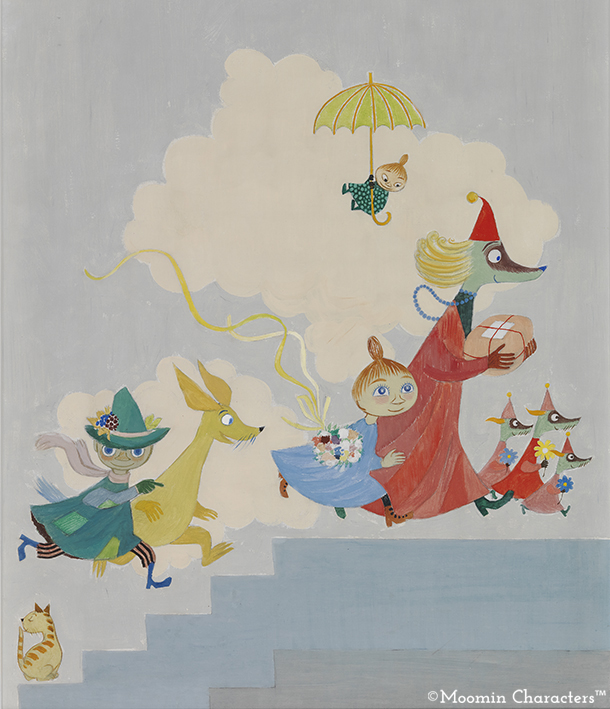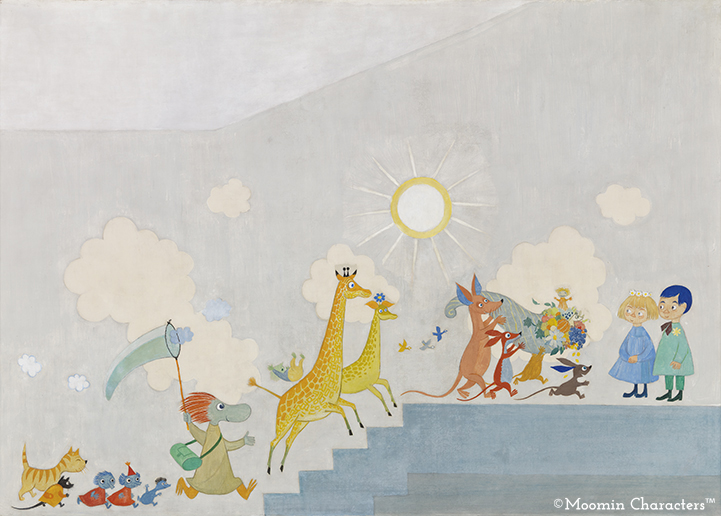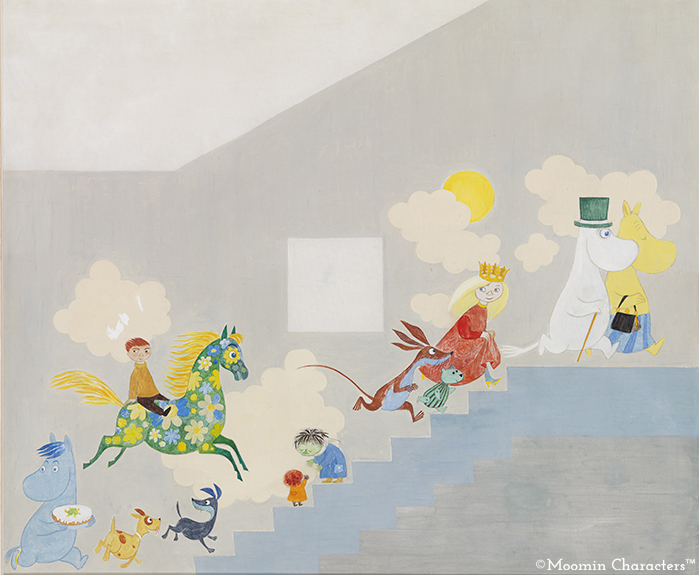 Aurora's children's units were relocated to Helsinki University Central Hospital in 1997 and in 1998 Kari Petäjä and Maija Poskiparta made a copy of the mural for the staircase of the Children's Hospital where the paintings are still delighting children every day.
The new hospital specialised in the children's special health care opens in Helsinki during the year 2017 and the main theme of the New Children's Hospital is based on Tove Jansson's Moomin stories. Construction work of the New Children's Hospital begun in August 2014 and from our previous blog post you can see the first photos and read more about this Moomin-themed children's hospital.