The new charity collection, which celebrates friendship and being kind to each other, is illustrated with Tove Jansson's original drawings for the Red Cross. As part of the launch, people around the world are encouraged to perform small acts of kindness to one another. The new collection comes for sale on August 9th.
The collection features two mugs, a plate, a bowl and a saucer with Tove Jansson's original illustrations for the Finnish Red Cross from 1963. The sympathetic drawings, in Jansson's distinctive and immediately recognizable style, depict (among others) blooming red flowers, Little My holding a broom, Moomintroll climbing a ladder and Snufkin sitting around a fire with friends. Little information has survived about the background of the drawings – other than that they were originally created to illustrate a Red Cross-themed school timetable for children.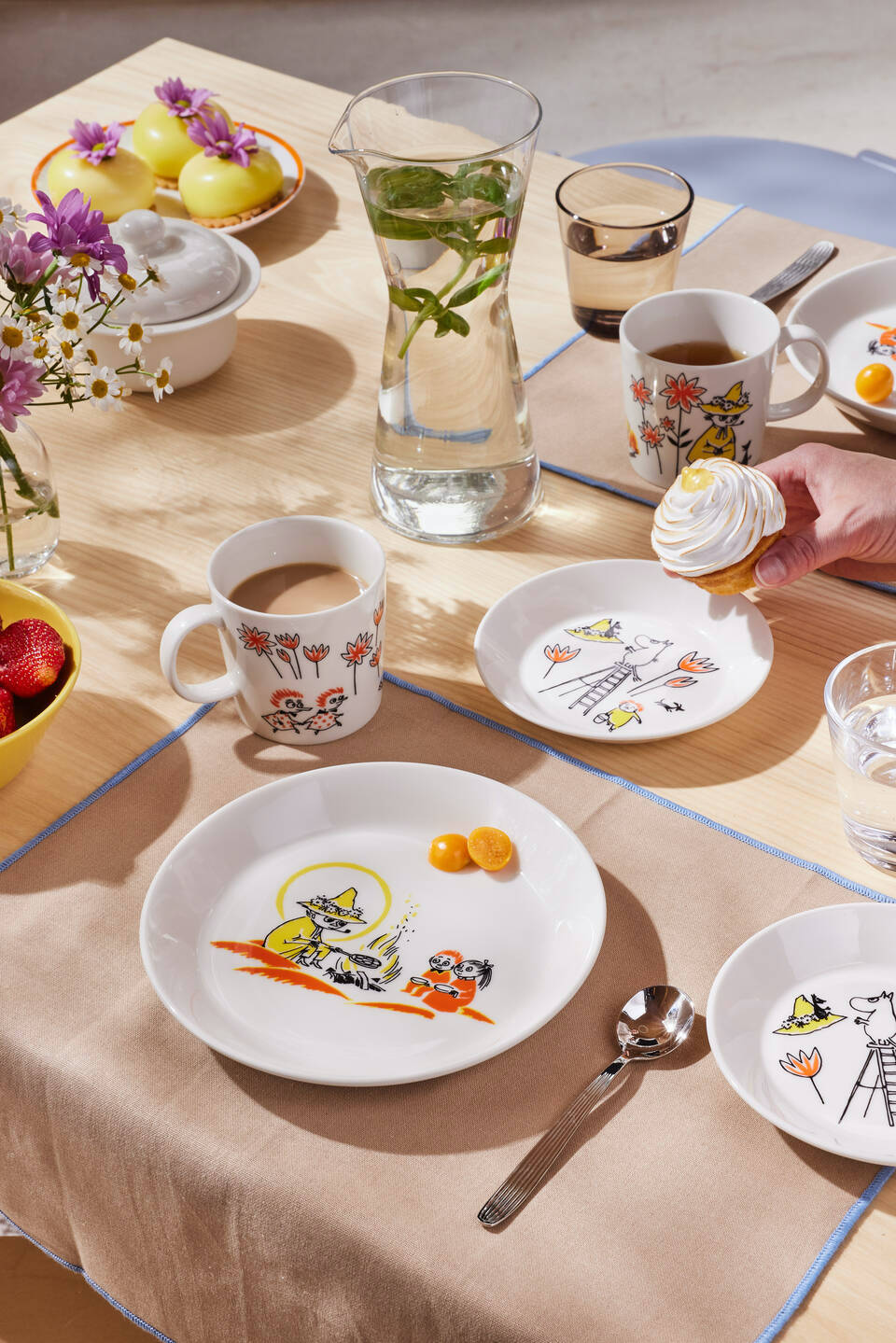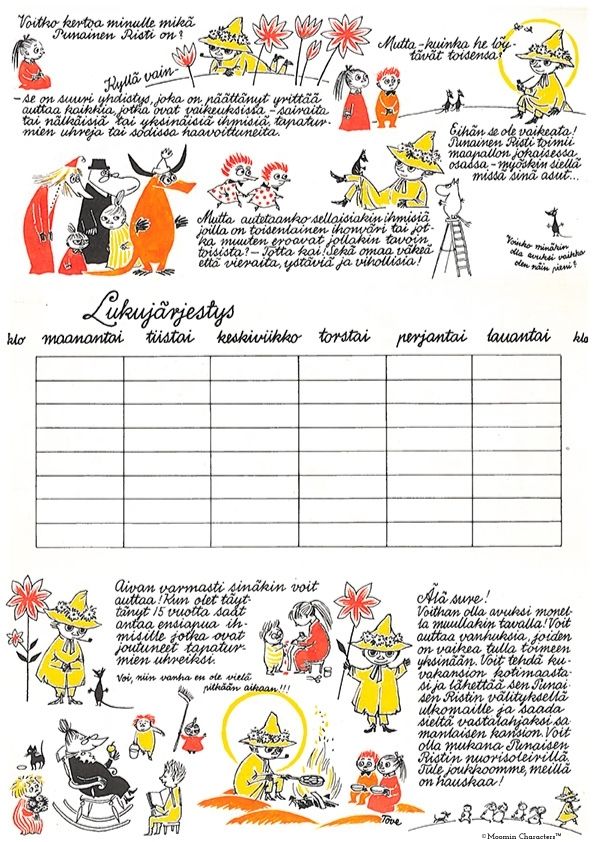 For each sold item, 1 € is donated to national compassion campaigns of the corresponding Red Cross offices globally. The message is that we all, even the smallest of us, can make a difference towards a friendlier world with our acts.
The new collection comes for sale on August 9th, but you can already sign up to be notified when the products are available.
Mooments of Kindness – small acts, big impact
As a part of the launch of the collection, The Red Cross and Moomin by Arabia also encourage people to discover Mooments of Kindness – small friendly acts with a potentially big impact. 
It could be carrying groceries, writing down kind words about someone, sending a postcard to a relative or perhaps buying flowers for a person one cares about. Or perhaps simply supporting the Red Cross initiative.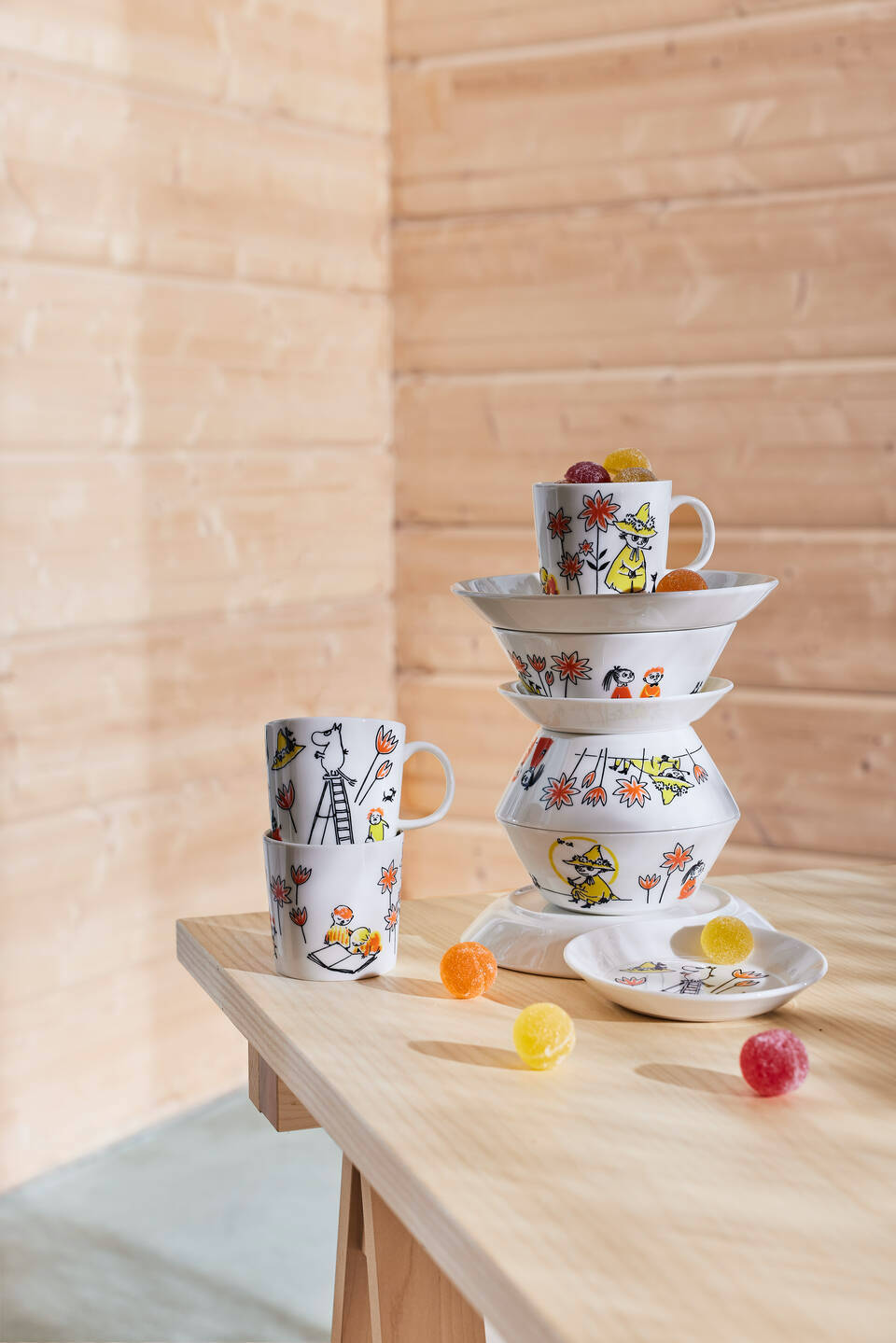 "We really want to encourage people into small acts of kindness which really can make someone's day much brighter. I think we can all agree that at the moment our world needs kindness, friendly acts and togetherness more than ever. The Moomin family shows example in being compassionate and considerate, accepting each other as we are and celebrating the power of kindness", says Mirka Paasikangas, PR and Communications Manager for Moomin by Arabia. 
Available on August 9th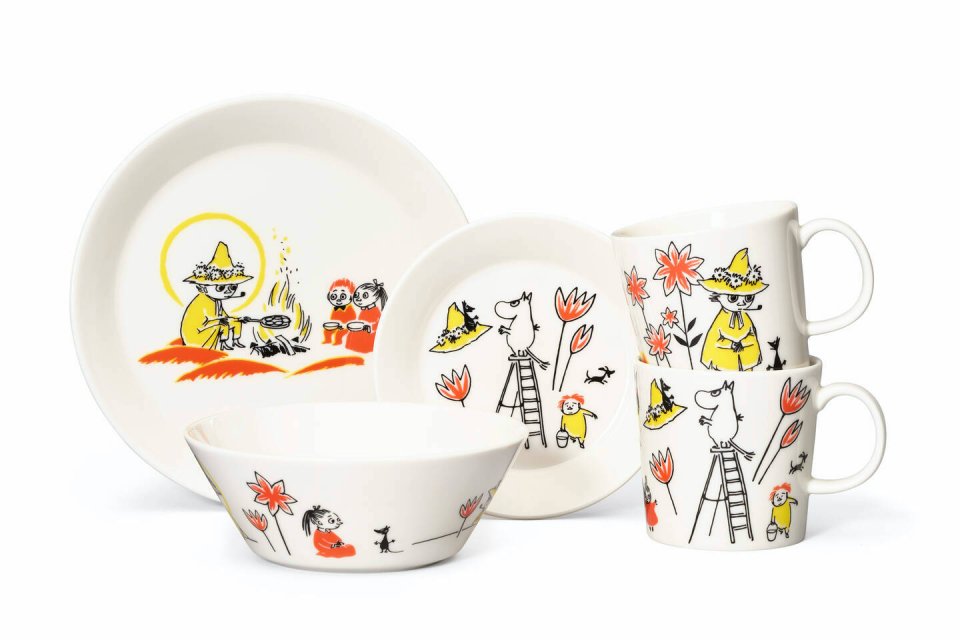 The Moomin by Arabia x Red Cross collection will be available on August 9th, but you can already sign up to be notified when the products are available. The collection will also be sold in Iittala's webshop and Iittala stores and retailers in Finland, Sweden, Norway, Denmark and Japan.
The products are available as long as stock lasts.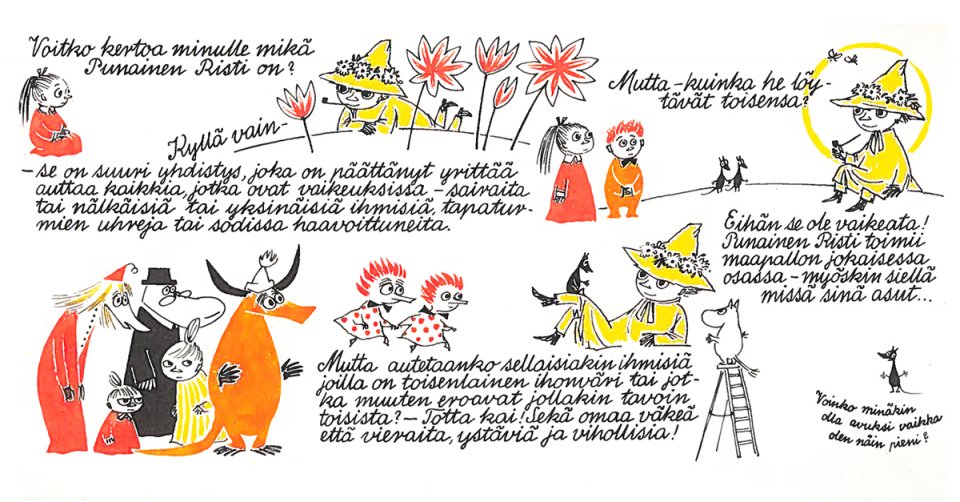 11.8.2016
Right after we found these rarely-seen Red Cross illustrations from our archives, we decided to publish them so everyone could enjoy them.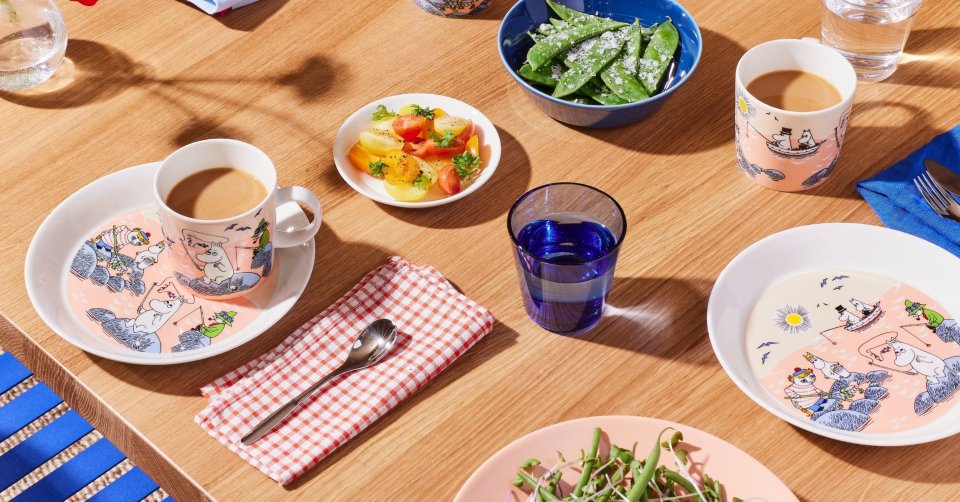 10.3.2022

The new Moomin mug by Arabia, Fishing, continues the story of the Moomins' summer adventure by depicting one of their favourite hobbies.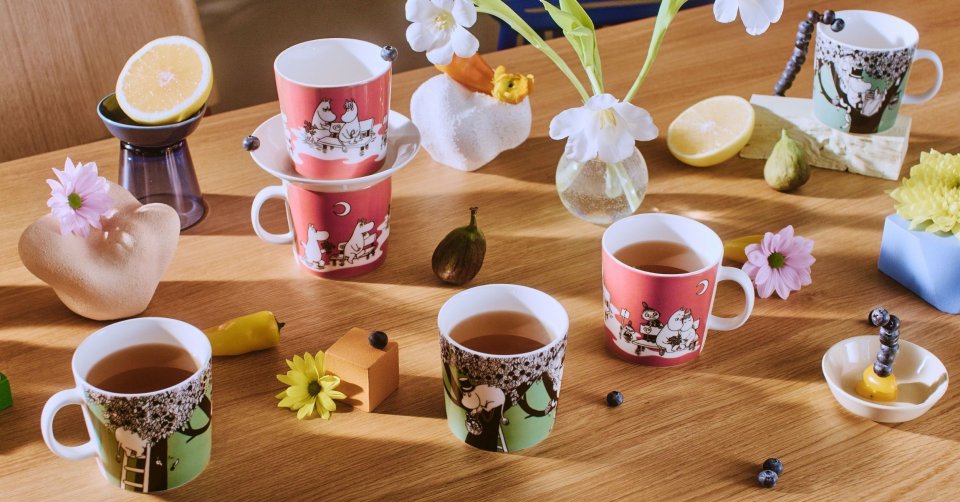 20.4.2022
The beloved Moomin mugs Green and Rose, will soon be available in a bigger size. The mugs will be available in the Moomin Shops in September.