#101 Relaxing 2020
The seasonal mug series that Arabia started in 2006 grew with the "Relaxing" mug in the spring 2020. The mug was already the 15th summer mug in the series. The summery green mug, plate and spoons were sold only during the summer 2020.
The illustration on the mug is based on Tove Jansson's comic "Moomin Valley Turns Jungle", which was published in 1956. Illustrations from the comics have been often used in the seasonal mugs, and the mug visuals have been created as a collage, combining different illustrations. The collage for the "Relaxing" mug was made by Arabia's ceramic illustrator Tove Slotte.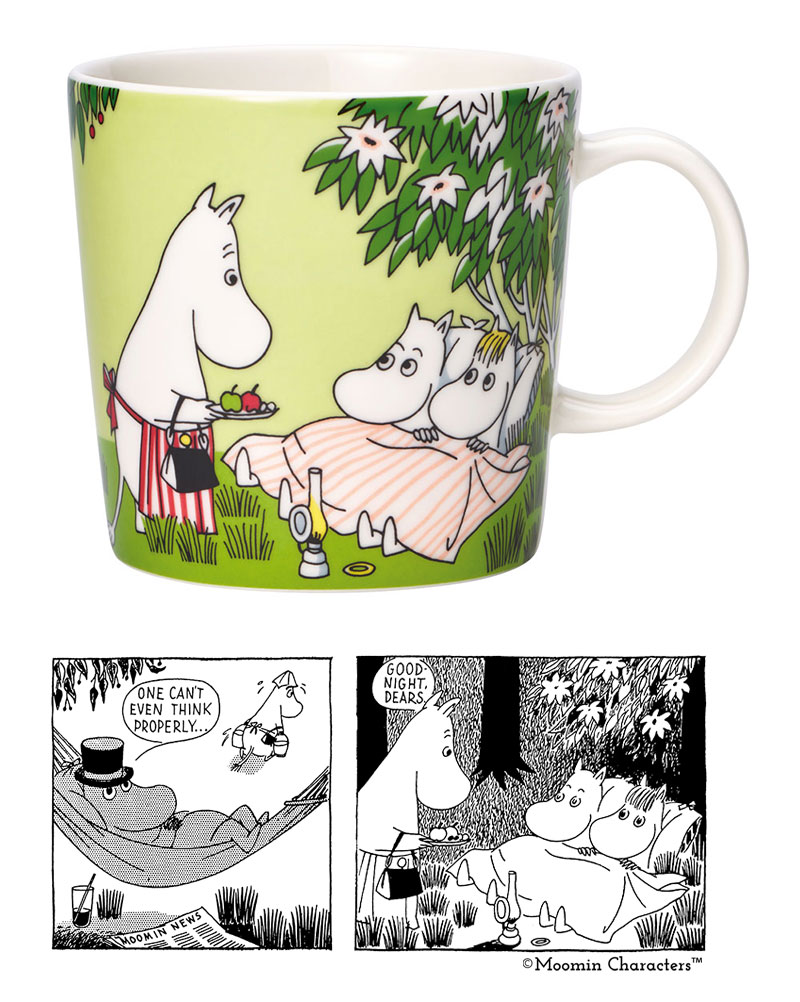 From each sold mug, one euro was donated to Moomin Characters' and the John Nurminen Foundation's #OURSEA campaign, to protect Baltic Sea and its unique cultural heritage.
The original Moomin stories created by Tove and Lars Jansson got a new life in Gutsy Animations' 3D animation series in the beginning of 2019. The first animation mugs by Arabia were published in 2019, and the series continued with two new mugs in 2020. The concept illustrations from the series were used in the new Moomin mugs, "The Fire Spirit" and "Moominmamma's Mural".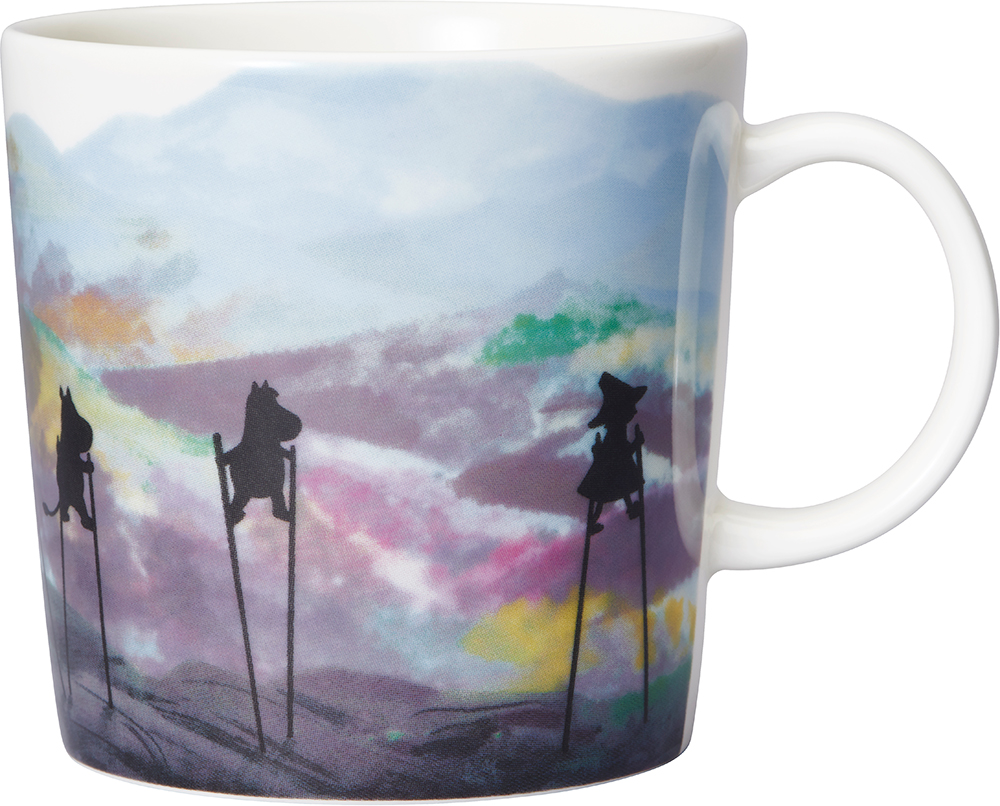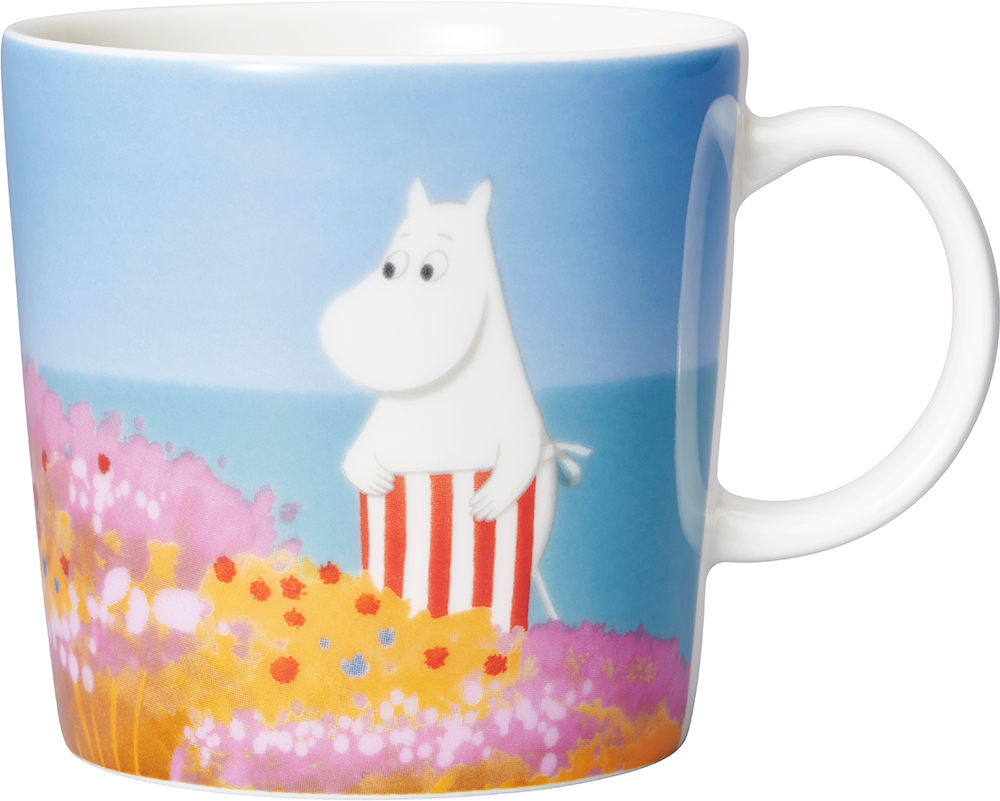 The mugs were produced until the end of 2020.
The winter mug 2020-2021 is called "Snow Blizzard". The original illustration for the mug, bowl, miniature mugs and spoons is from Tove Jansson's book "Moominland Midwinter", published in 1957.
The illustration is based on an image created with the scratchboard technique. The original black and white drawing by Tove Jansson has been colored and placed into the mug design by Tove Slotte. Through scratching, Jansson could create the feeling of an icy, cutting wind and snow blizzard – the mysterious forces of the winter. With the blue coloring, Slotte made the illustration even more lively.
Arabia has produced seasonal summer and winter products since 2006, and illustrations from Moominland Midwinter have been used in many of the winter mugs. The "Snow Blizzard" products were sold only for a limited time, from October 2020 to February 2021 or until they were sold out.
Get to know all Arabia's Moomin mugs on our special mug website.