In the summer of 2019, Arabia released four new Moomin mugs illustrated with images from the Moominvalley animation series.
Tove and Lars Jansson's original Moomin stories were reintroduced in Gutsy Animations' 3D animation series in 2019. The series is faithful to the original stories and illustrations by Tove and Lars Jansson. For instance, the use of light and shadows in the series is characteristic of Tove Jansson, giving Moominvalley and its surroundings a feeling of adventure.
The first season's concept illustrations can be seen as such on the new generation of Arabia's Moomin mugs that were in production until the end of 2019. The four mugs will be for sale as long as they remain in stock.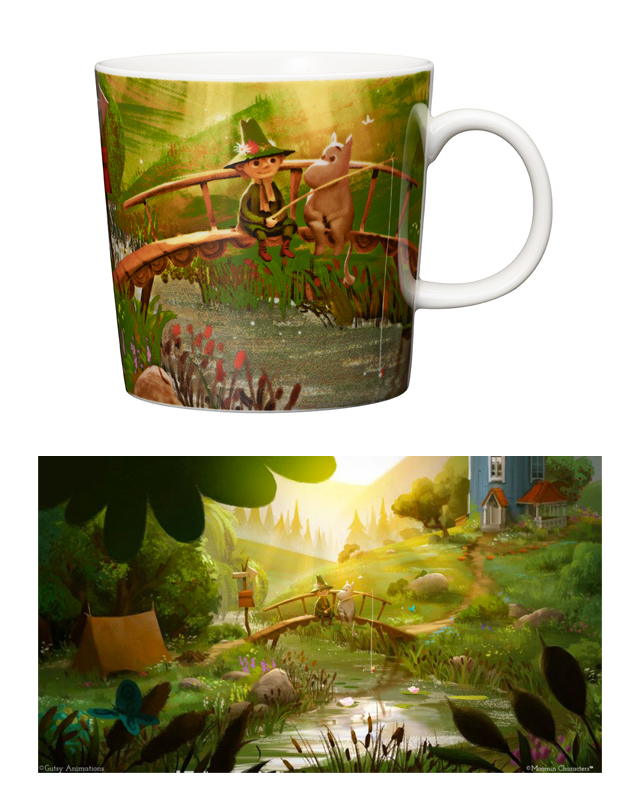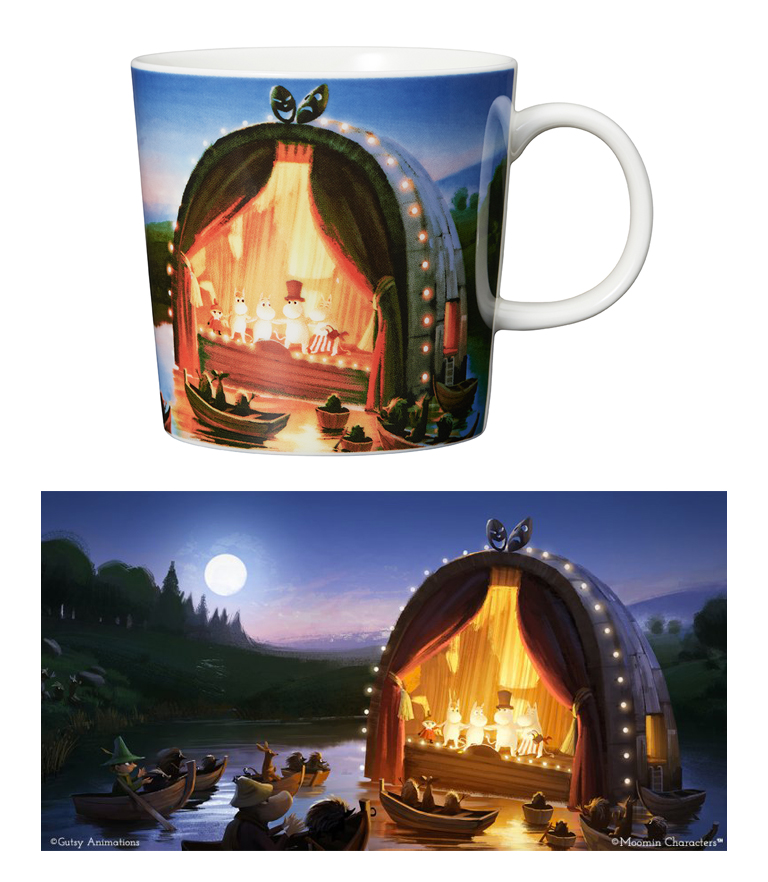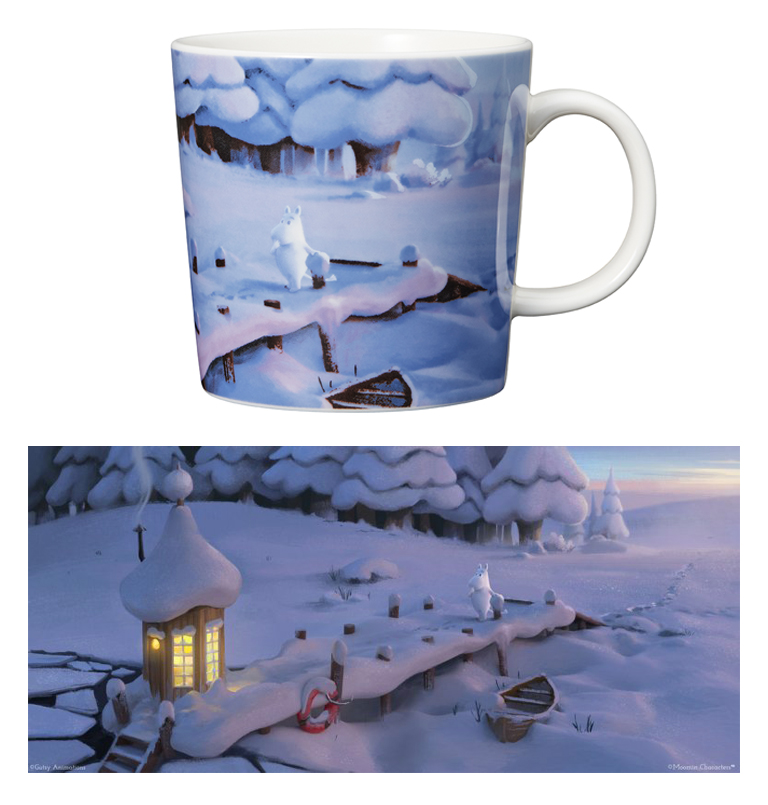 All the Moominvalley mugs have a special stamp with the series's English logo.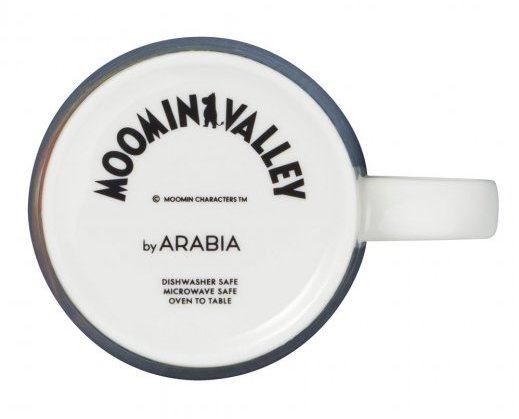 The illustrations were not directly suitable for the ceramic surface of the mug. The process required a lot of expertise, considering both colour and material, and preparation. After rasterizing the animation images, a high fire technique was used, guaranteeing a high quality.
Get to know each and every one of Arabia's Moomin mugs on our dedicated Moomin mug page.