As the holiday season is approaching, it's wonderful to add some light and warmth to the interior. Decorate the house with fairy lights, candles and wintery details to create a lovely atmosphere for the home.
You can find lots of lovely decorative items for the home from the Official Moomin webshop. Scroll down for inspiration, or head to the webshop to take a look at our Moominous selection of candles, baubles, and other wintery items!
Time for a feast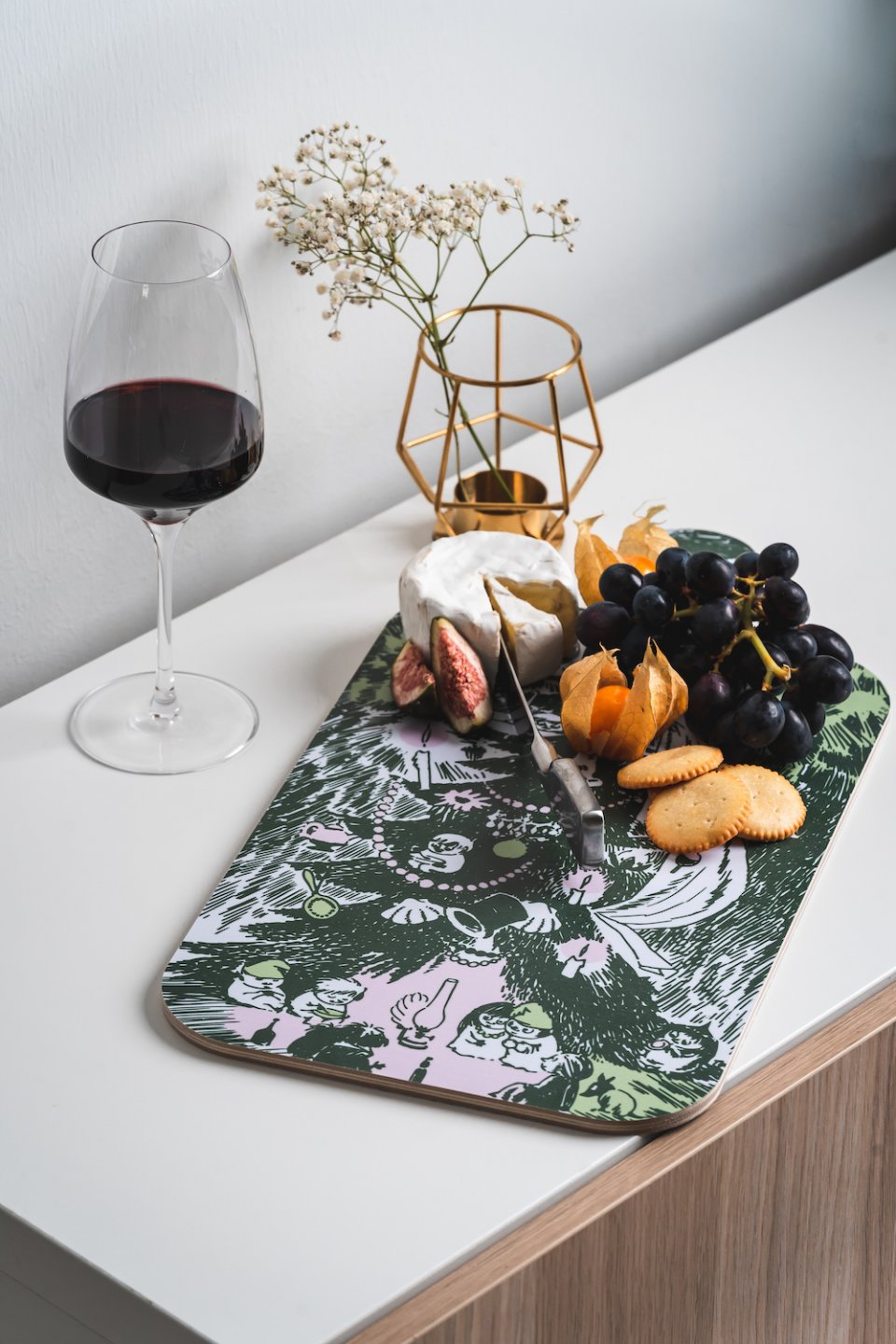 For all kinds of celebrations – Muurla's chop & serve board features illustrations from Tove Jansson's short story The Fir Tree and the novel Moominland Midwinter. Use it as a serving board for a delicious cheese platter or for gingerbread cookies and other holiday treats.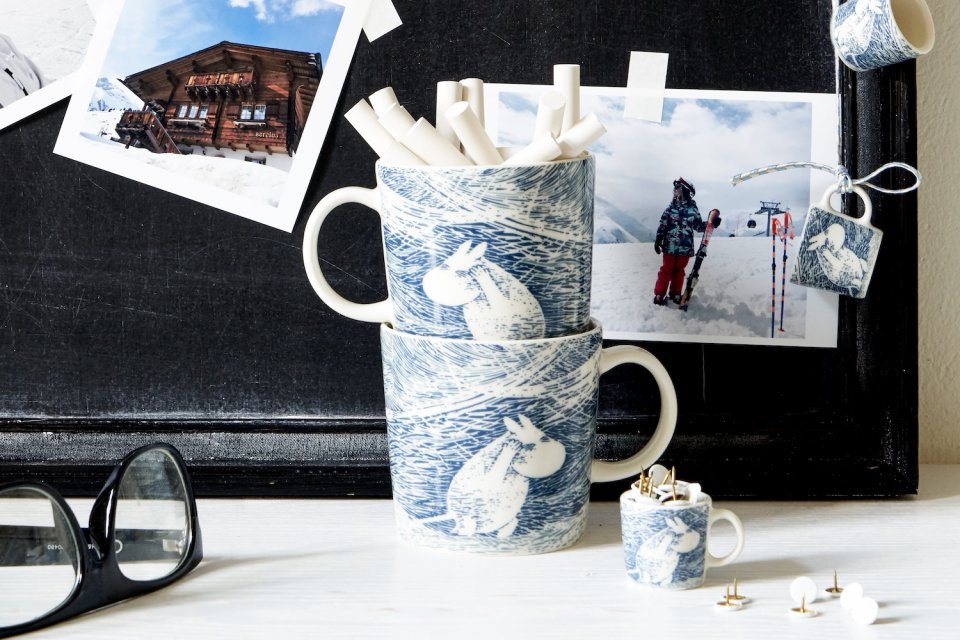 The scratchboard illustration in Arabia's Snow Blizzard series is an image of icy, cutting wind and snow blizzard – the mysterious forces of the winter. The mini mugs are a wonderful way to add some winter details to your home: hang the mugs on the tree or use them to add a fun detail to the table setting! You can also find napkins and trays with the same beautiful illustration on the webshop.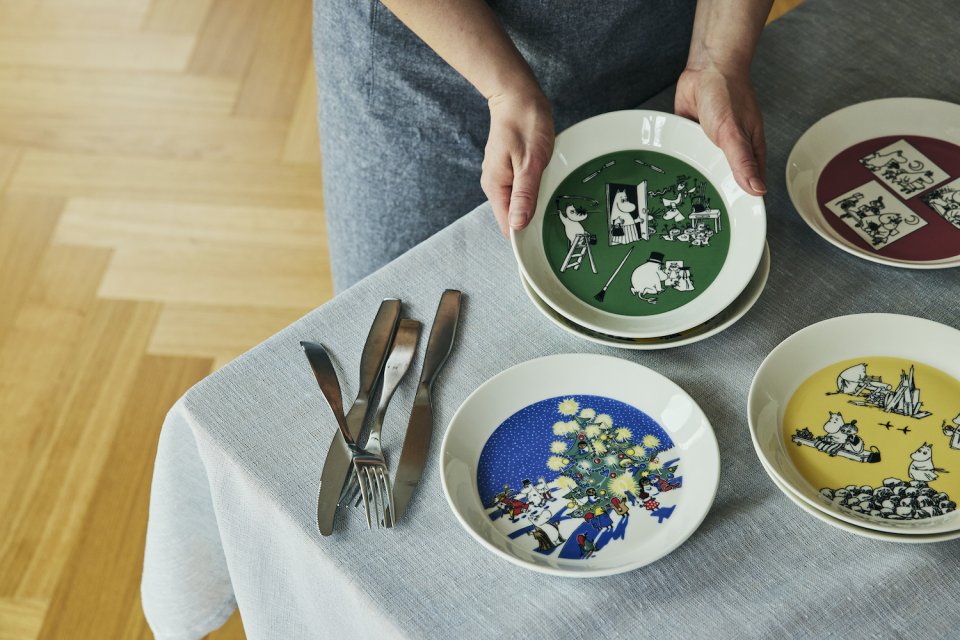 The Christmas Moomin mug, sold in 2004 and 2005, is loved by many collectors. The same illustration is used in this year's collector's edition plates. The plates are sold for a limited time only – order yours here before they run out!
Decorate the tree with Moomin products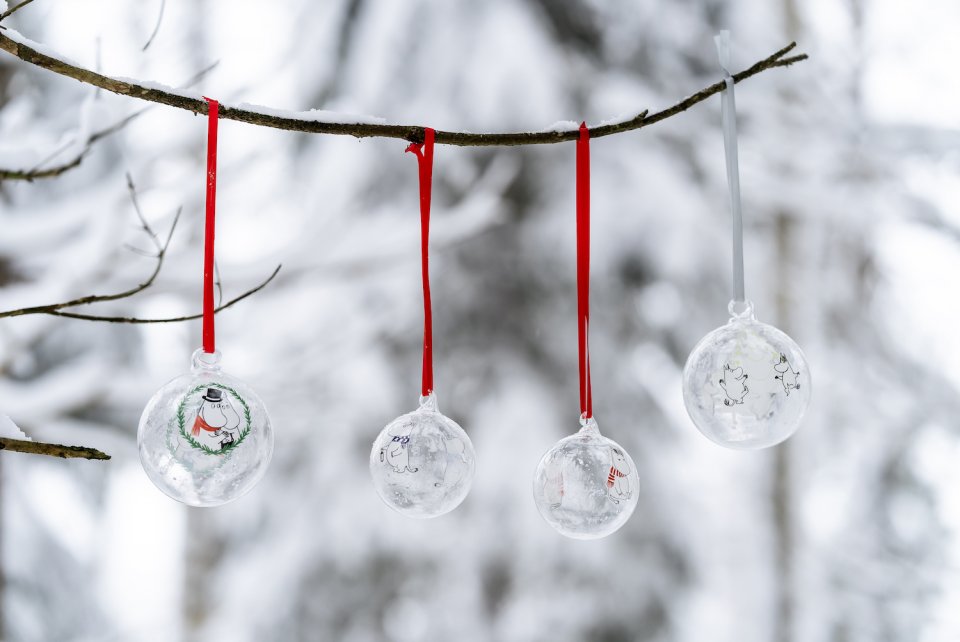 Muurla's hand-made baubles are a lovely decoration for the tree. The beautiful glass bubbles come in several wintery designs – choose your favourite one or collect them all!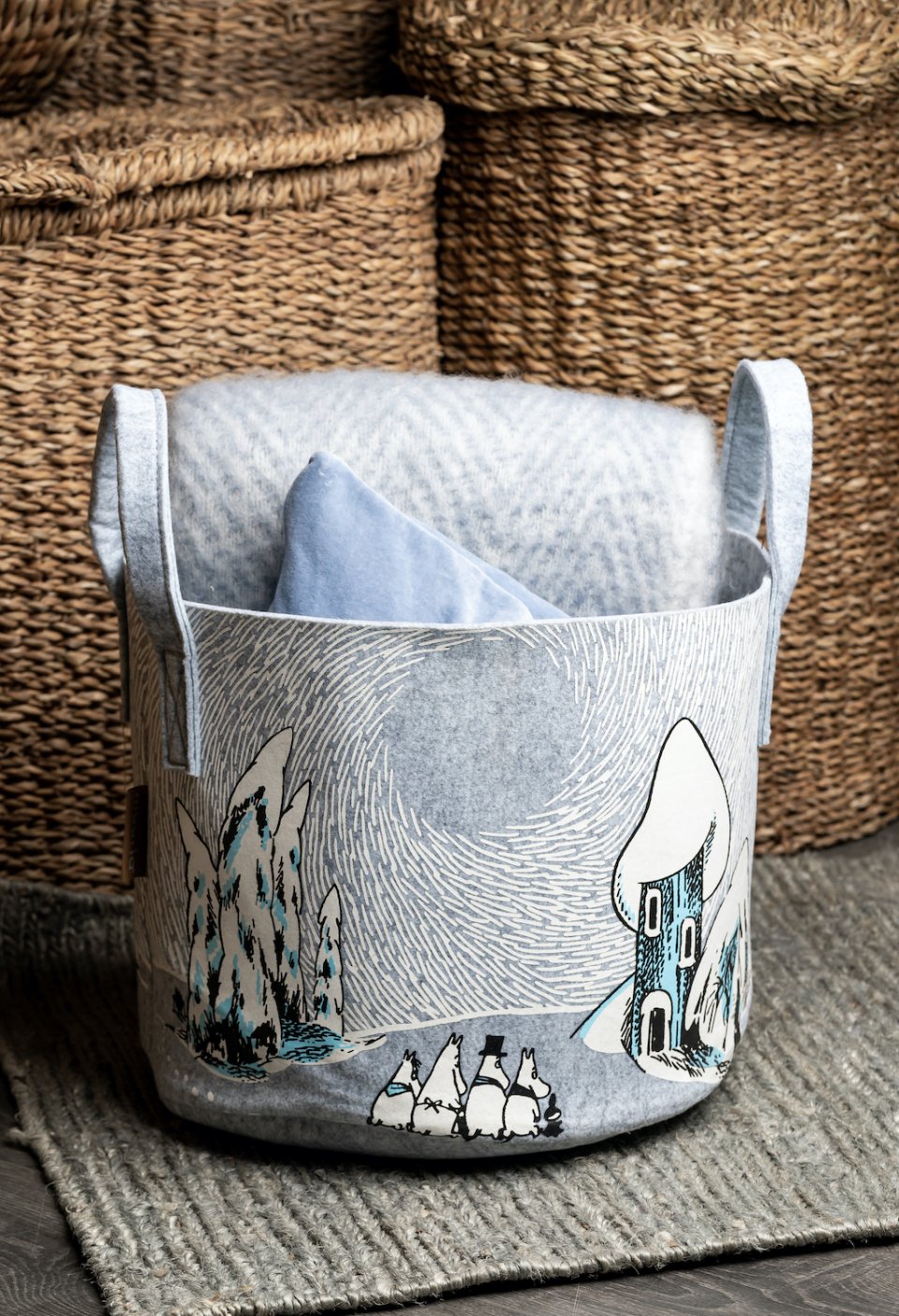 Muurla's soft storage basket features an illustration of a snow-covered Moominvalley. The big storage basket can be used for numerous purposes, both indoors and outdoors. Use it to carry firewood, store your everyday items – or cover the tree's base with it.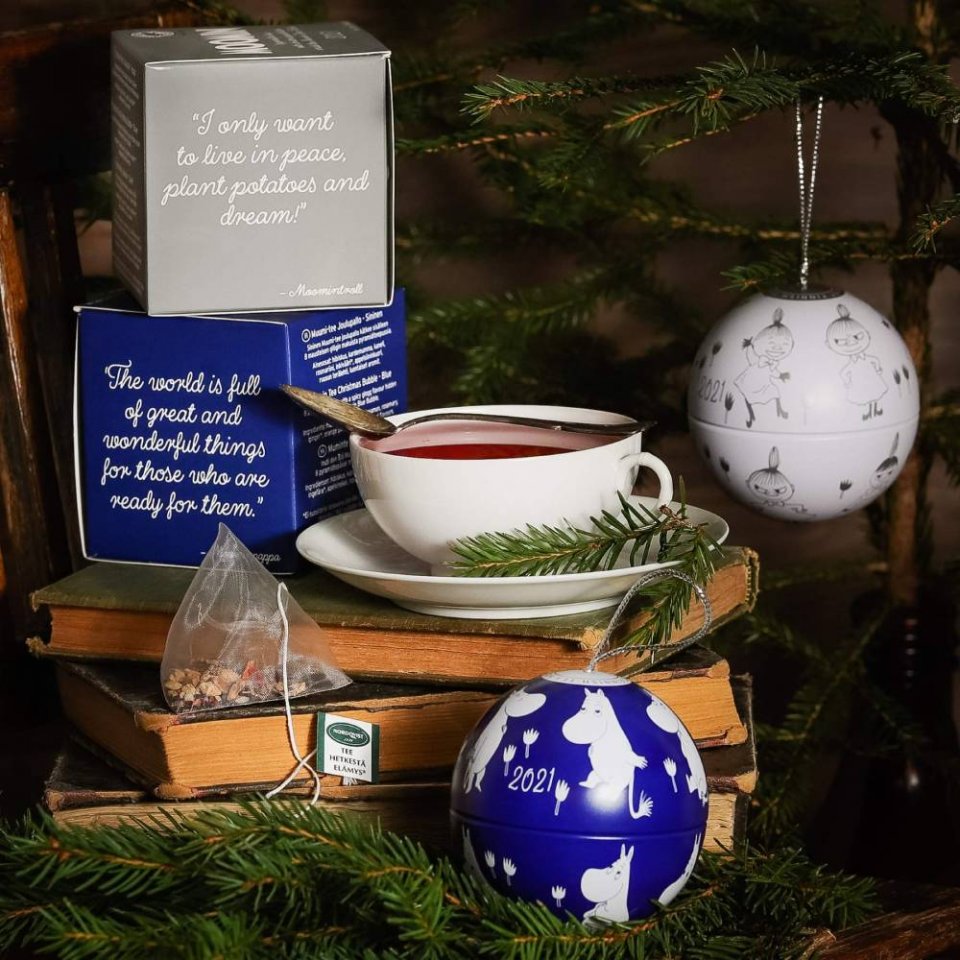 Nordqvist's baubles are hiding a surprise – inside the bubbles, you will find eight pyramid bags of delicious flavoured tea.
There's, of course, one more thing that you shouldn't forget: a Moomin Christmas calendar! If you're still looking for the perfect calendar, check out Nordqvist's calendars. The beautiful Moomin calendars have 24 tea bags hiding behind the windows.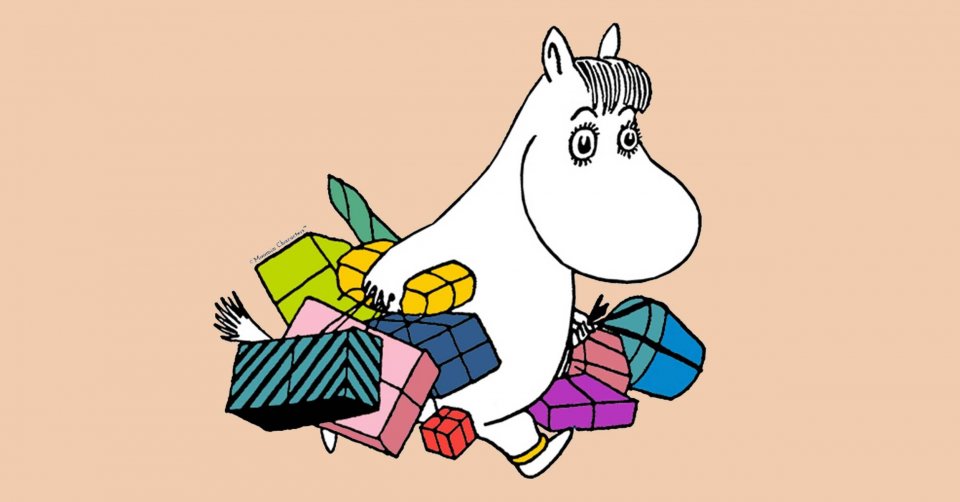 3.11.2021
Please make all your holiday orders by the 12th of December to make sure that your parcel reaches you in time.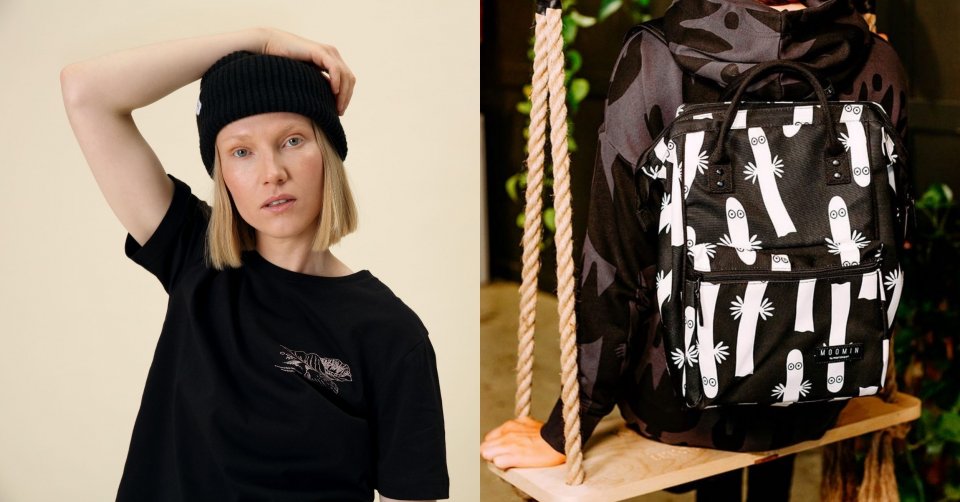 8.11.2021
Looking for the perfect gift for a Moomin fan? Look no further! We have picked out a collection of Moominous products to make your holiday shopping easier!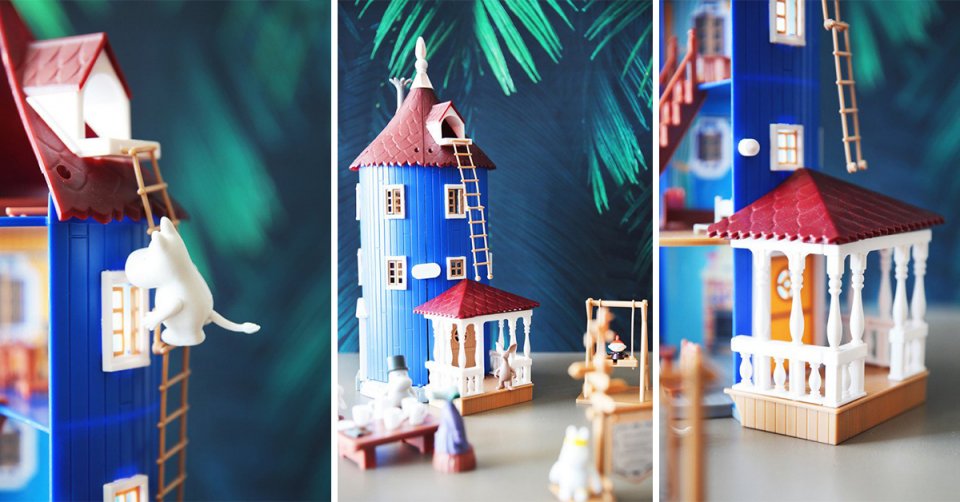 12.11.2021
From this article, you can find the loveliest Moomin toys, books, clothes and other holiday gifts for children of all ages!