The new Moomin ABC stamps, released in September 2022 by the Finnish postal service Posti, are connected to the #MoominABC campaign promoting reading and writing skills. The stamps designed by James Zambra depict Moomin characters, books and letters in a bookcase.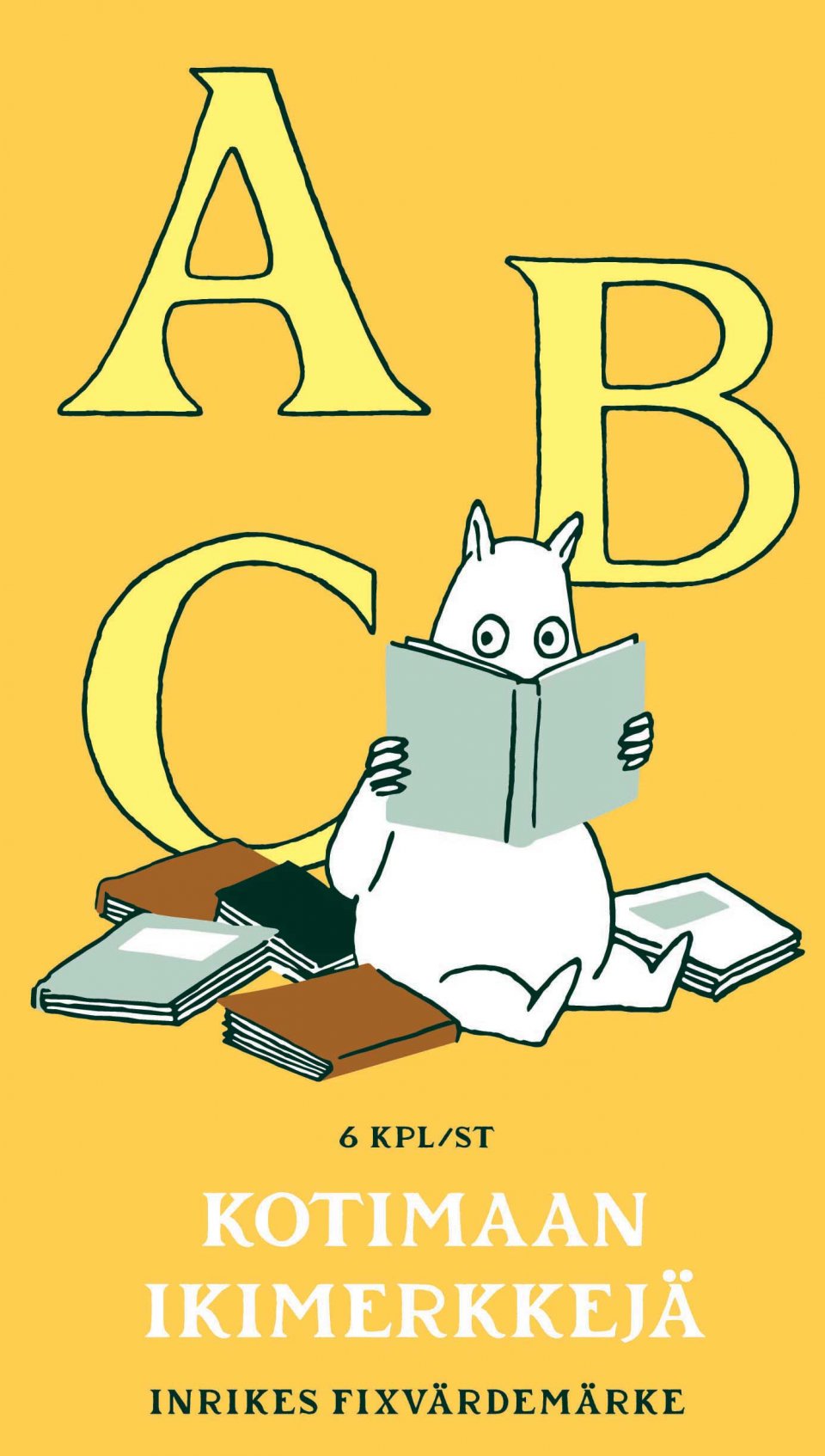 The Moomins ABC stamp booklet, released in September 2022, contains six domestic no-value indicator stamp designs.
"The Moomins love books and reading. The idea for the stamps came from the notion that the Moomin characters are sometimes perceived to be much smaller than so-called real-world objects. This image gave birth to the idea of a fun contrast between small characters and large books. The Moomin characters' adventures take place among the books in a bookcase. I went for a library-like feel for the natural and calm colour palette of the stamps," James Zambra, the designer of the stamps, says.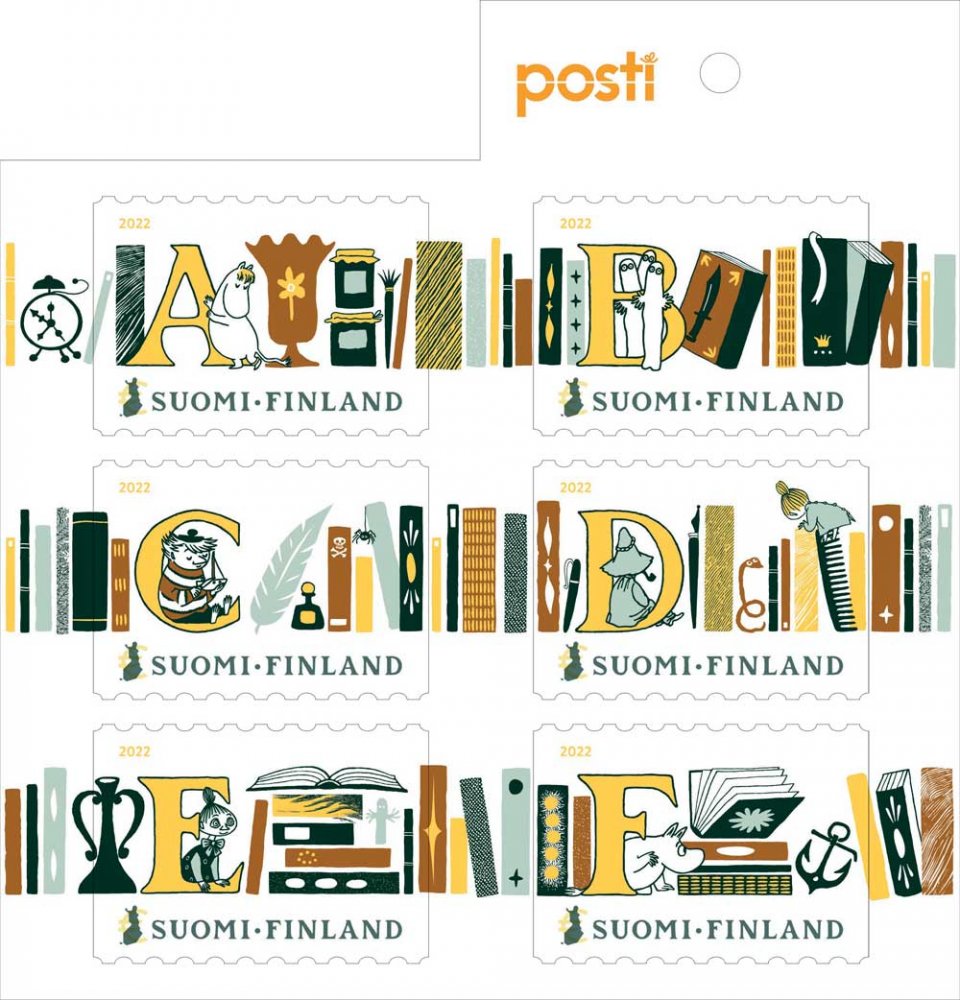 "The publication of the Moomin ABC stamps is connected to a multi-year, international initiative that aims to spread the joy of reading and writing around the world with the help of the Moomin stories. A significant number of partners, from international development and charity organizations to book publishers and, for example, libraries, are already involved," Zambra says.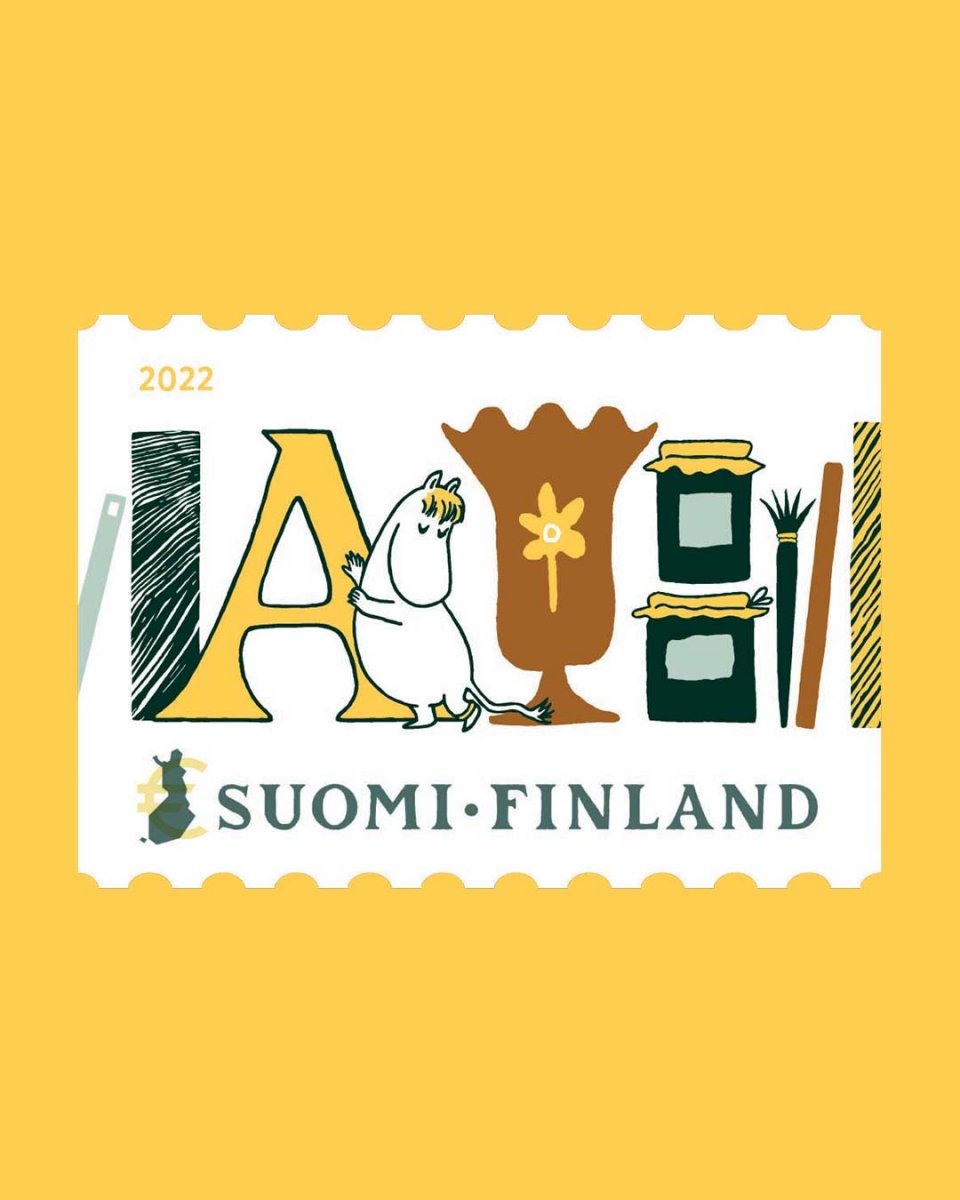 The Moomins have been one of the most popular stamp motifs among Finns for 30 years. The first Moomin-themed stamps were published in October 1992.
"The Moomin ABC stamps to be released are a perfect fit for the theme of the campaign promoting reading and writing because letters and cards convey self-written messages and feelings from person to person," says Tommi Kantola, Design Manager at Posti.
All Moomin ABC stamps for sale are featured in Posti's online shop. With these no-value indicator stamps, you can mail letters and cards in Finland.