On June 5th, new Moomin postage stamps will be issued in Finland, reflecting themes and values relevant to the Moomin stories, such as friendship, openness and adventure. The colour scheme and the collection's pictures have been selected from the Moomin books. James Zambra, someone who is exceptionally familiar with the subject, has been in charge of the graphic design.
"I hope the new Moomin stamps bring joy and colour to the letters, packages and cards that people send to each other", says James about the new collection of stamps.
As the son of Tove Jansson's niece, Sophia Jansson, he has been inspired by the joy and learnings of the Moomin world since the day he was born. Today, his own work is influenced by his in-depth knowledge of Moomin.
Kobra Agency, the creative agency founded by Zambra, has in many ways revived Tove Jansson's original colour scheme and artwork. Kobra was responsible for bringing back the original colour scheme to the Moomin picture books as well as the original illustrations to the Moomin books in Swedish. James Zambra was also involved in the creation of the official Moomin font, which was created on the basis of Tove Jansson's handwriting.
In addition to being in charge of the graphic design for the new collection of stamps, he also came up with the theme. How was the idea born?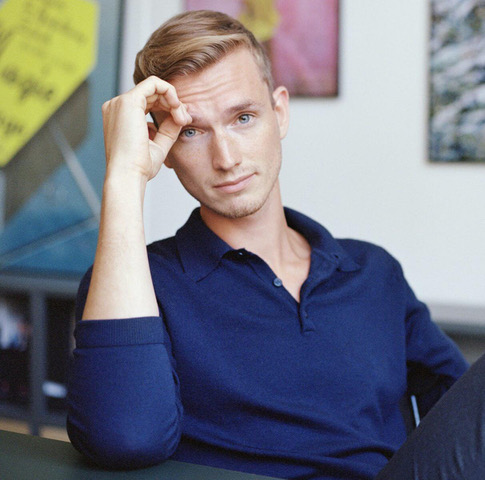 "The Moomin books are full of hints and teachings on how to live a good life. From those, we wanted to highlight stories and situations from which we have learned something important ourselves'', James Zambra says.
The stamp is in many ways an interesting method and an effective tool to share the joy of the Moomins. This is proven by the fact that the Moomins have been seen on stamps for almost 30 years already!
"The Moomin illustrations are so well-made, that they work very well in such a small format as the postage stamp. An entire storyline can be depicted clearly in a very small area'' Zambra describes. ''Even though the pictures were originally made in black and white, they work really well in colour as well – and with the help of colours you can enhance different, previously unnoticed details".
The storyline stands in the centre of the new collection, which is to be released in June, and the illustrations have been carefully selected.
"I especially like the atmosphere in the illustrations – their peace, as well as the feelings and thoughts that emerge in them", Zambra describes.
The Themes of the New Stamp Collection
The Moomins: advice for a good life stamp booklet includes 6 domestic no-value indicator stamps, each presenting a familiar theme from the Moomin stories: adventure, courage, comfort, freedom, openness and friendship. The pictures have been selected from various Moomin stories, and their themes have been revived with the help of Tove Jansson's original colour scheme.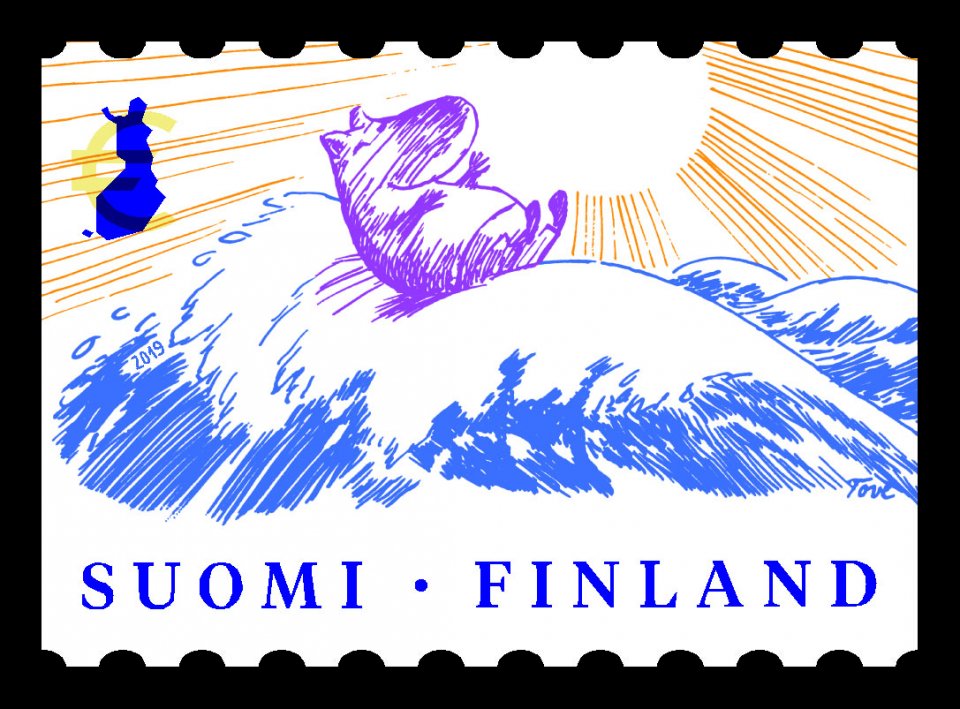 Adventure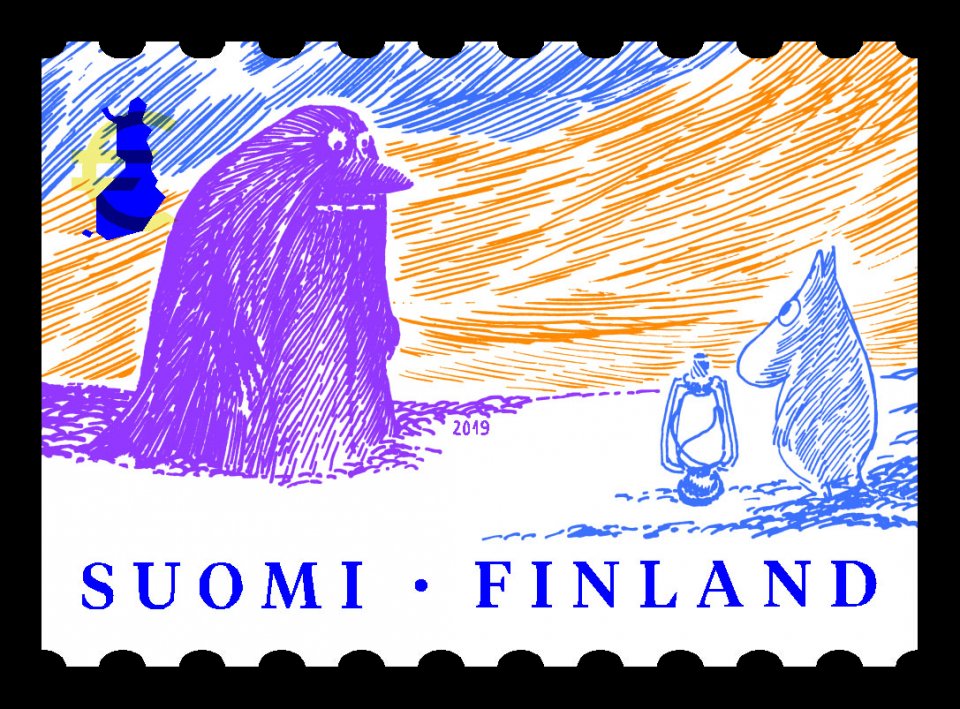 Courage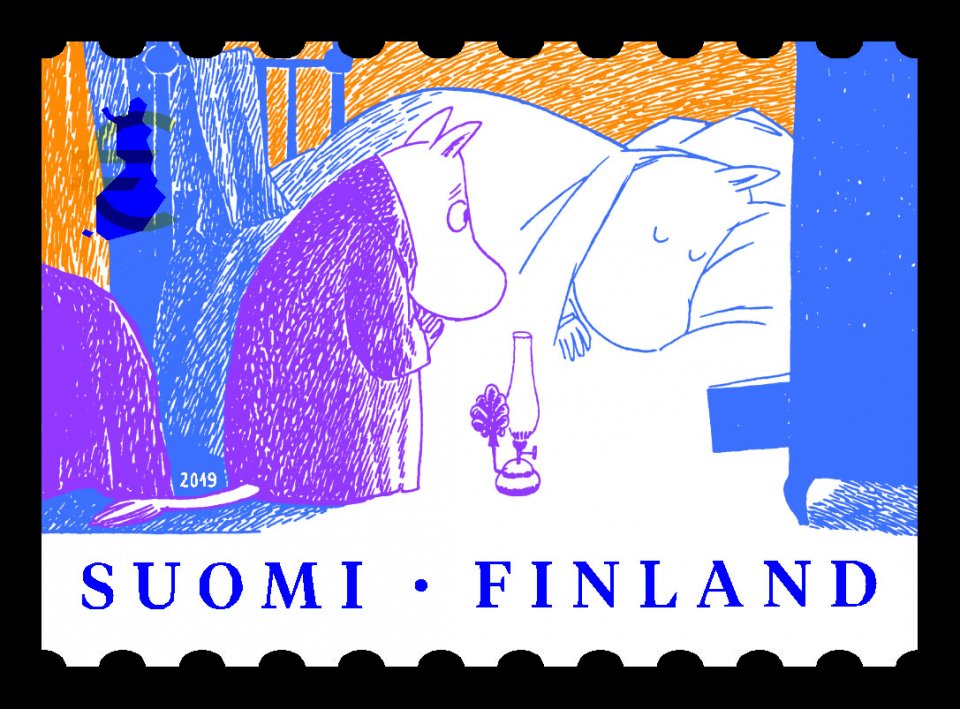 Comfort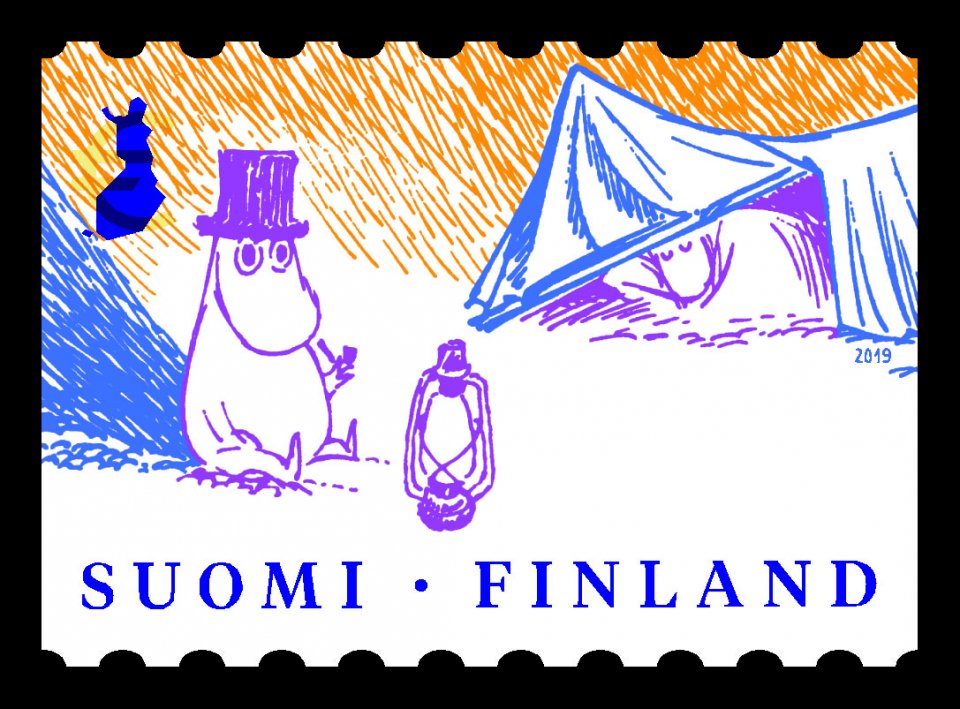 Freedom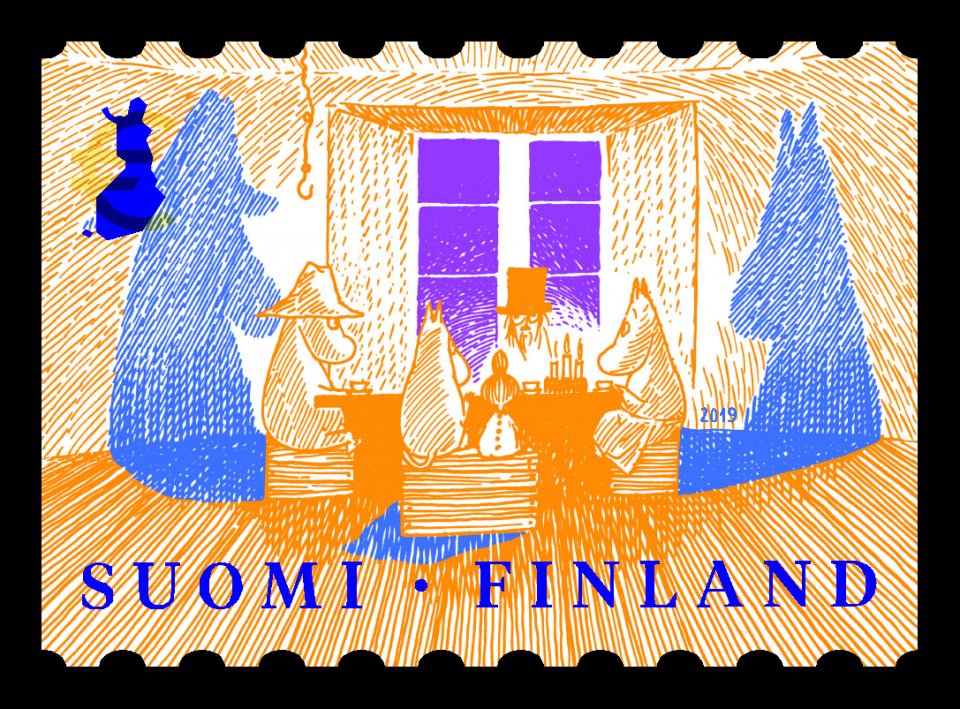 Openness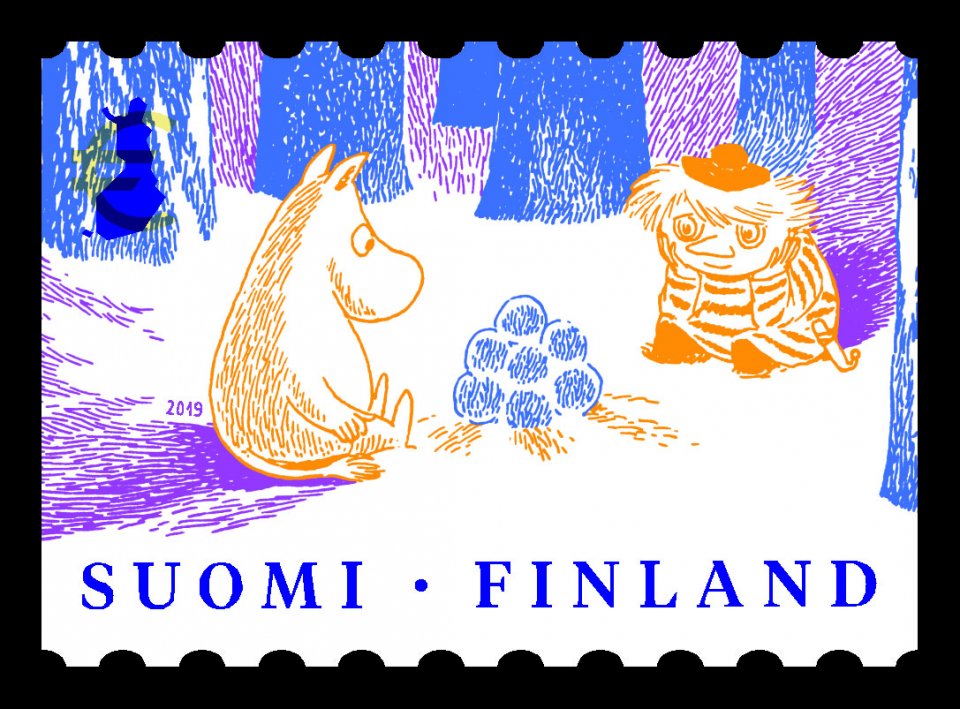 Friendship