Have you heard of the Moomin Fanclub? Join the Fanclub to receive the latest Moomin news, special discounts and invites directly to your inbox!
Would you like to receive a regular update on all things Moomin to your inbox? Moomin Fanclub is the best way to hear about what is happening around the Moomins! 
How wonderful it would be
if you listened to our plea
Joining our community of fans
whether you use paws or hands
We would love to have you onboard
and we promise you will never be bored ✨
By joining the Fanclub, you'll be the first one to hear about new Moomin exhibitions, products and special events. In addition, Fanclub members get special offers and other surprises.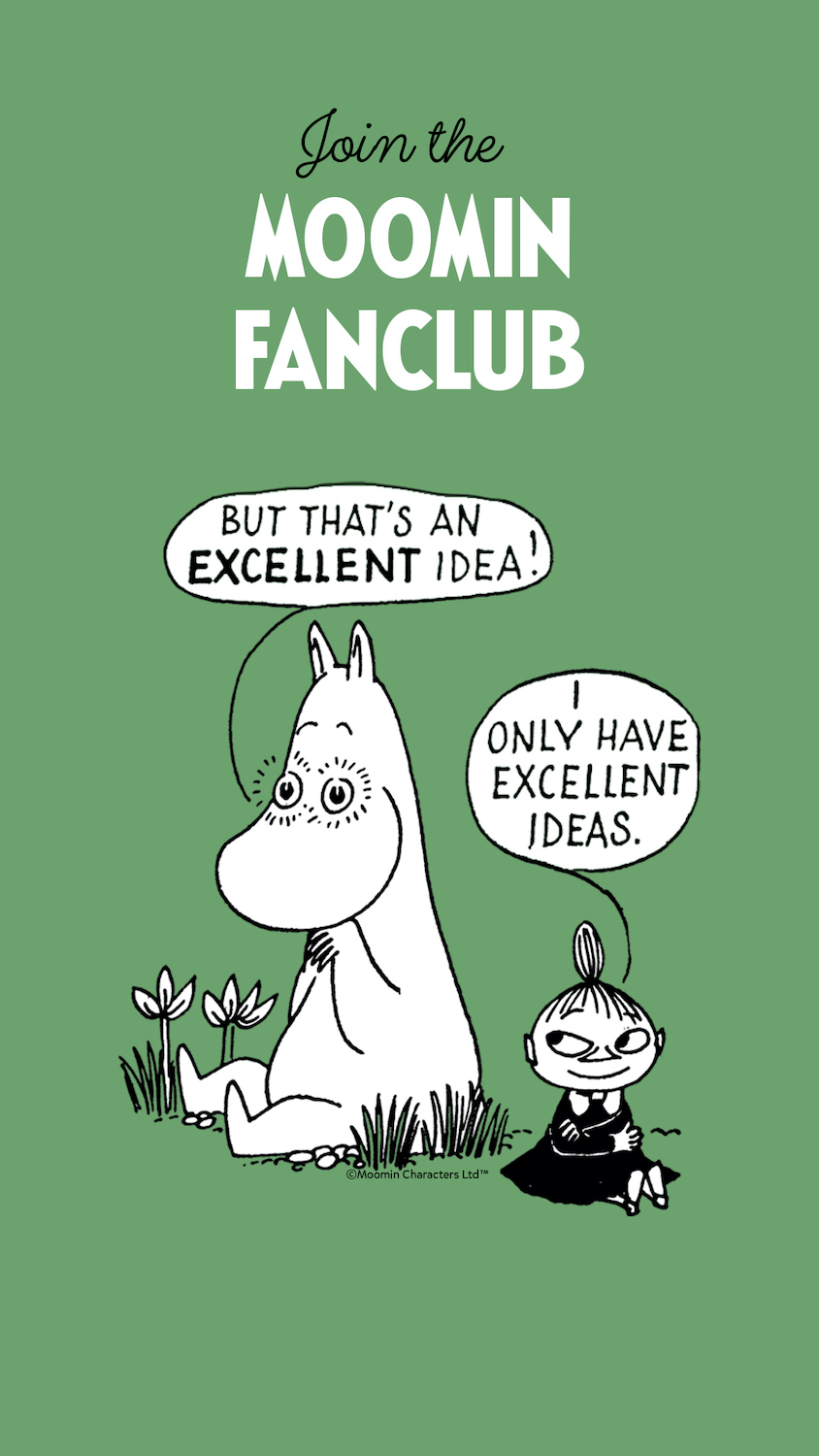 Special discounts & raffles
As a gift for joining the Fanclub, you will instantly receive a 10 % discount to the Official Moomin Shop. The discount is also eligible in all physical Moomin Shops in Finland. In addition, Fanclub members will receive special offers and unique discounts throughout the year, as well as exclusive content and unique emails based on their favourite character.
Every month, five Fanclub members are also awarded a gift card to the Official Moomin Online Shop. 4 winners will receive a 10€ gift card and one lucky winner will get a 50€ gift card!