Artist Tove Jansson is best known of her Moomins, but also of her large paintings and murals in the public premises made from the 1940s onwards.
In June 1954 Tove painted Fantasy for the staff cafeteria at the Helsinki branch of the Nordic Union Bank (Pohjoismaiden Yhdyspankki). At that time the Nordic Union Bank's head office was located in Helsinki at Aleksanterinkatu 30.


Photo: Taidesäätiö Merita, Museokuva Matti Huuhka & Co.
Three meters wide tempera painting on canvas is now owned by the Art Foundation Merita and is no longer in its original location. The painting can be seen at the permanent modern art exhibition by the Art Foundation Merita at Keskuskatu 3, Helsinki.
The picture below is from the bank's cafeteria in 1962. Tove Jansson's Fantasy painting can be seen in the background.
Later Tove Jansson continued the cooperation with the Union Bank of Finland by illustrating several ads in the 50th century. The aim was to get children to learn to save money.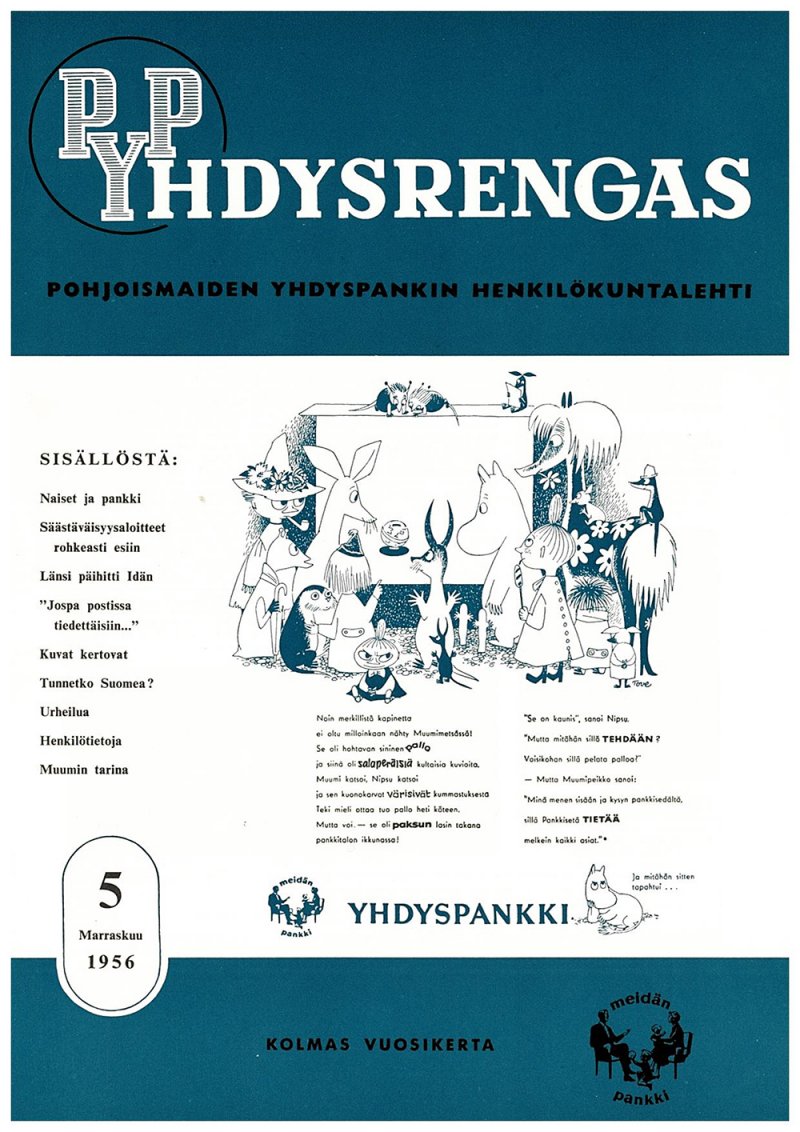 More lovely Union Bank's ads by Tove Jansson can be seen here.
Source: Bank Museum & Art Foundation Merita
Read more about the murals by Tove Jansson:
Read also: