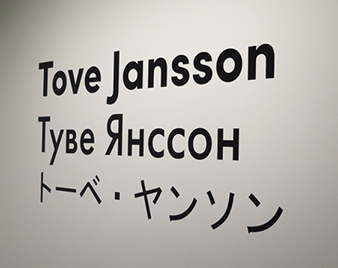 Helsinki Art Museum, HAM, will present the life of Tove Jansson in a permanent exhibition. One of Jansson's most central works, frescoes Party in the City and Party in the Countryside, oil painting, photographs, and sketches are shown at the Tove Jansson Gallery opening today on Friday January 29th at 11 am. This is the first permanent exhibition of works of Tove Jansson in Helsinki.
The City of Helsinki commissioned large wall paintings in 1947. Paintings were originally made for Helsinki City Hall and in 1974 the frescos were moved to the lobby of Arbis, the Swedish-language adult education centre in Helsinki. In 2014 Ateneum borrowed the frescos for Tove Jansson exhibition and Arbis got high-quality copies for their premises. Now after renovation the original frescoes have been relocated to HAM so that they are maintained in good condition in the future as well.


Party in the Countryside
Photo: Helsinki Art Museum, Maija Toivanen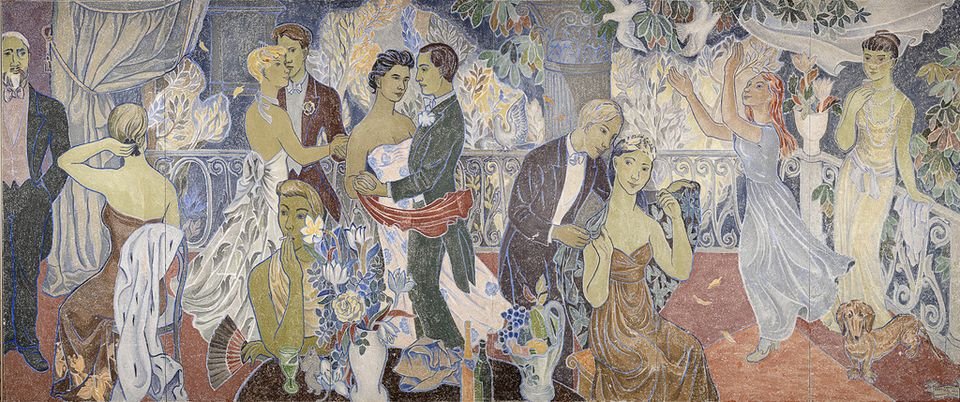 Party in the City
Photo: Helsinki Art Museum, Maija Toivanen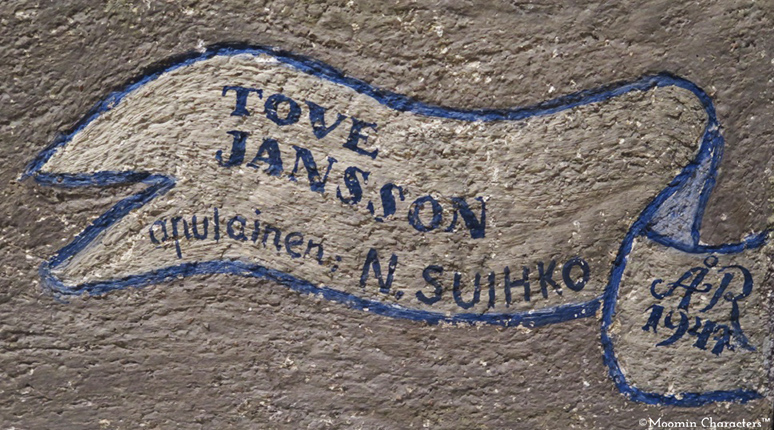 Niilo Suihko helped Tove with the frescoes.
Tove Jansson's niece Sophia Jansson told at the press conference of the gallery that parties had been particularly important for the family. Celebrating was considered important as an opposite to the harsh everyday life. Friends, family, and dancing were the ways for escaping the serious reality.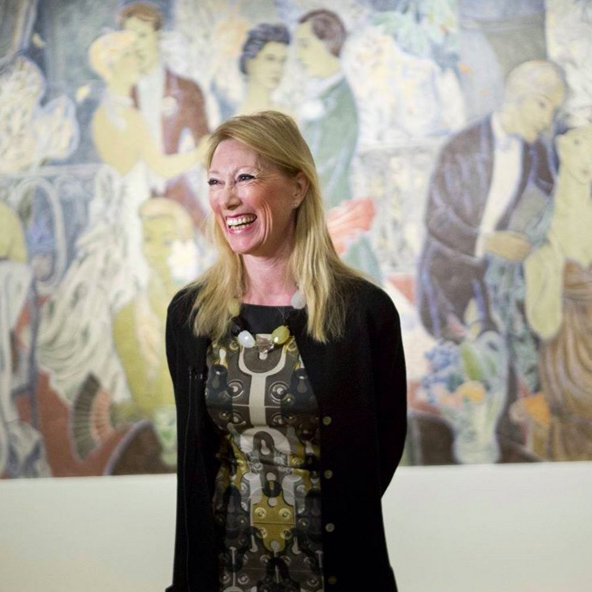 Sophia Jansson
Kuva: HAM
In 1947 when the frescoes were painted, there also were reasons for celebration, the war was over and in her personal life, Tove had fallen in love with a woman. Tove even painted herself, together with a small Moomintroll, for the fresco Party in the City.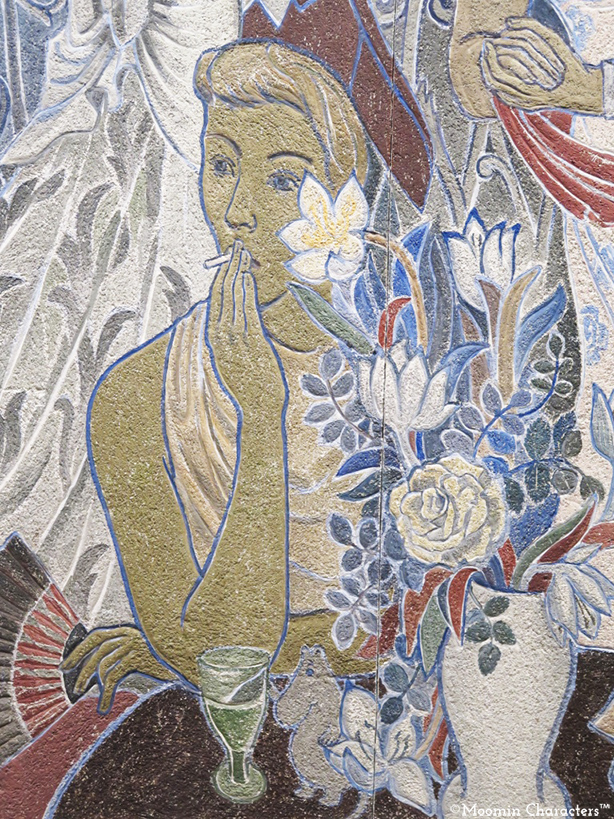 The oil painting shown at HAM Tove Jansson gallery, is called Before the Masquerade (in Finnish Ennen naamiaisia).

Before the Masquerade, 1943
Photo: Helsinki Art Museum, Hanna Kukorelli
© Tove Janssonin kuolinpesä
HAM presents also photos by Tove's brother Per Olov Jansson as well as sketches made for the murals in the Aurora Children's Hospital. HAM also displays a copy of part of the mural that has delighted thousands of children in the Aurora Hospital.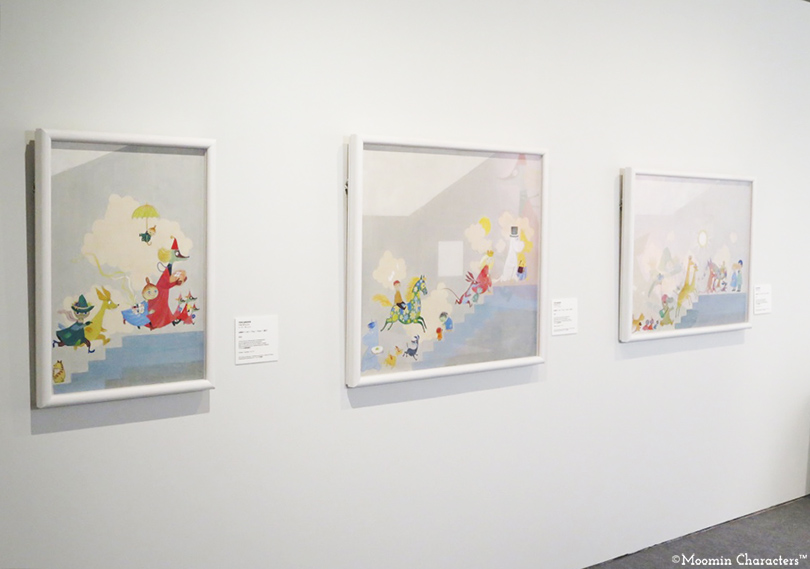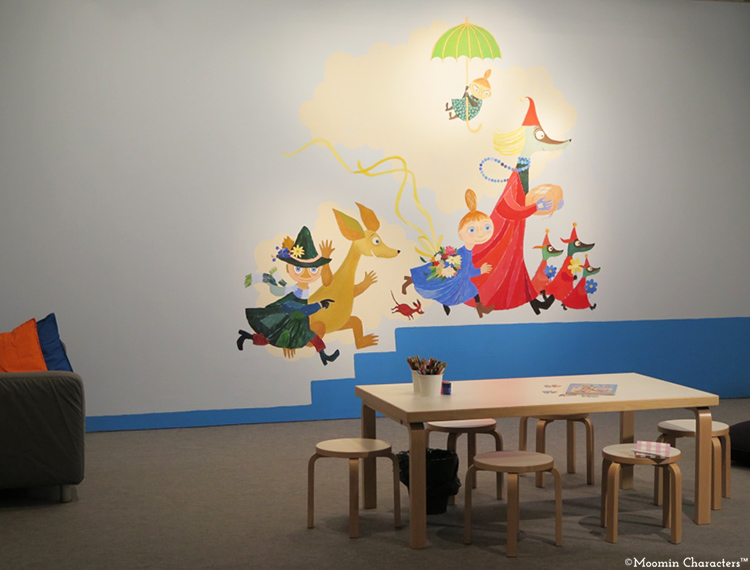 Mikko Oranen, the Curator of the Tove Jansson gallery, said at the gallery's press conference that it was clear that the works in Tove Jansson gallery are represented in five languages, Finnish, Swedish, English, Russian and Japanese. Tove's stories and art have touched people globally and although Tove is especially known as a creator of the Moomins, HAM wants to introduce Tove's art both for the Finns as well as for the tourists.
Permanent Tove Jansson gallery
HAM, Helsinki Art Museum
Eteläinen Rautatiekatu 8, 2nd floor
00100 Helsinki
Tickets 10 € / 8€
(free entry for all under 18 years old)
Open:
Tue–Sun 11am – 7pm
Mon closed