Elsi Borg, the architect of the Teuva Church ordered an altarpiece for the church from Tove Jansson. Tove painted the altarpiece directly onto the wall of the church in the summer 1953 after spending the entire spring planning and preparing her work. The altarpiece Ten Virgins is the only altarpiece Tove ever painted.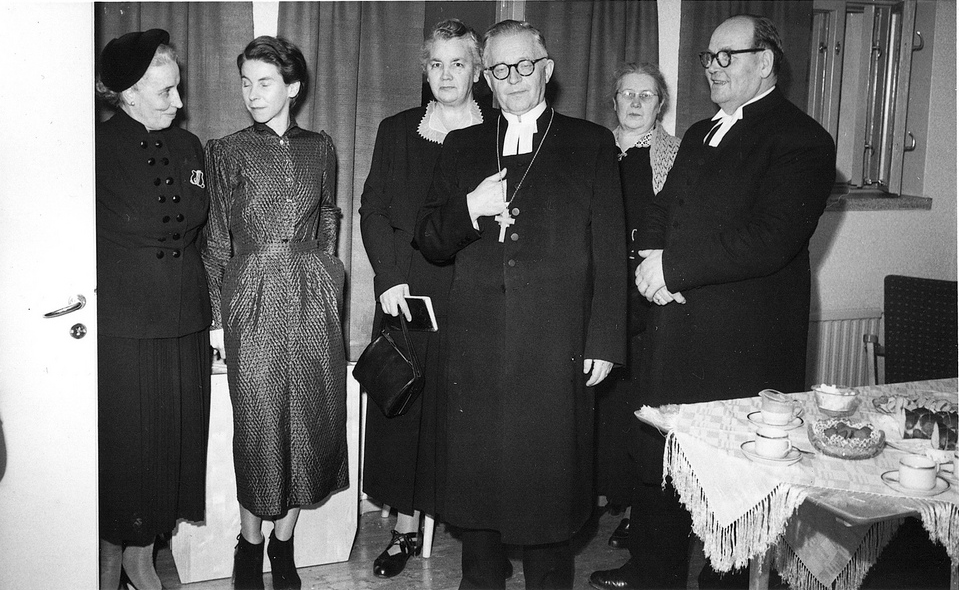 The architect Elsi Borg (left), Tove Jansson (second left)
at the Teuva Church inauguration in 29th November 1953.
Photo: The archive of Eeva Niemi 
Teuva is a municipality in Western Finland and the church is still in use. Read more about the altarpiece and the painting project from here.