The exhibition Tove and the Sea, which opened at the Söderskär lighthouse in 2017 will continue in the summer of 2018. The exhibition presents a unique opportunity to see some of Tove Jansson's seldom exhibited original artwork in a truly magnificent maritime environment while contributing to local charity work for the Finnish archipelago. During the summer of 2018, the lighthouse island is accessible via direct boat cruises from the Market Square in Helsinki.
Moomin Characters Ltd has, together with Söderskär Majakka Oy, which arranges cruises to the island, decided to donate 10 percent of accrued and future earnings from the Tove and the Sea exhibition to charity in benefit of the Finnish archipelago.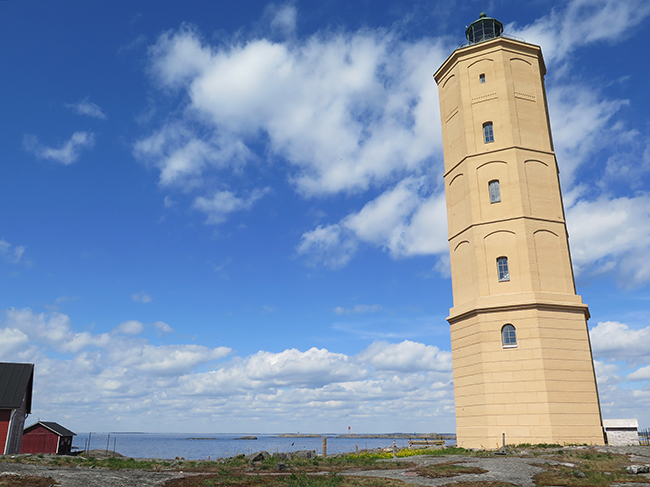 The chosen recipient of the donations from the 2017 season is Pellinge Hembygdsförening, a local association dedicated to working for the archipelago. It focuses on documenting the region's local history and managing Klovharun, the island where Tove Jansson spent large parts of her adult life.
Rarely seen log book illustrations in a unique maritime environment
The Tove and the Sea exhibition showcases log books that Tove illustrated in her youth, introducing them to a wider audience for the first time. The log books depict the sailing adventures of Tove's uncle Harlad, and date back from the early 20th century to 1944.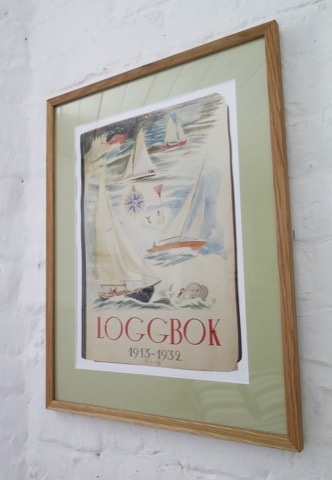 The exhibition in the more than 150-year-old lighthouse also features illustrations from Tove's book Moominpappa at Sea, as well as photographs from her own daily life in the archipelago. The Söderskär lighthouse, with its beautiful rock formations and breathtaking views of the Gulf of Finland, is the perfect environment for studying the sea, a very important element for Tove Jansson both in her professional and personal life.
Cruises to Söderskär via a new route from the Market Square in Helsinki
The Söderskär lighthouse is situated on an island in the Gulf of Finland, an hour and a half by boat east of Helsinki. The island, which is part of a nature reserve, is an important nesting site for sea birds, which is why it is forbidden to access the island between May 1st and July 31st.
The Ministry of Environment has, however, issued a special permission for the Söderskär cruise company to access the island from May 1st. In 2018, the cruise boat has a new departure point from the Market Square in the centre of Helsinki. There are also cruises from Vuosaari in eastern Helsinki and Kalkkiranta in Sipoo.