In Tove Jansson's Moomin stories, anyone can be part of the family, regardless of the character – everyone is welcome to the Moominhouse. Although Moomin books have been written decades ago, the message of tolerance is still necessary and topical.
Tove Jansson (1914-2001) represented the generation when women were given the right to vote, as the third country in the world and the first in Europe. Tove Jansson's stories truly emphasize how everyone deserves to be heard and appreciated.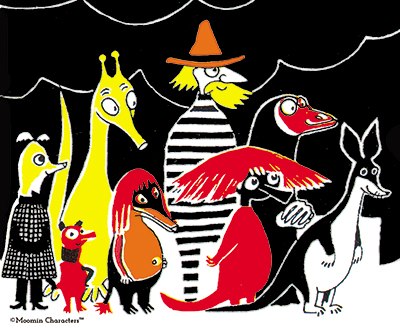 Tove Jansson's own life, as well as the Moomin stories that she created, were based on timeless values, tolerance, and love above all. Respecting the diversity of life, acceptance, and appreciation, were self-evident to Tove Jansson and this she also wanted to highlight in her Moomin stories.
Tove Jansson was born in a family where everyone was an artist and from the beginning, she had her own way of speaking out about the social disadvantages, contrary to the general manners. For example, she lived with her life partner Tuulikki "Tooti" Pietilä from 1955 until the end of her life even though homosexuality was illegal in Finland until 1971.
Moomin books were for children but have an important message also for adults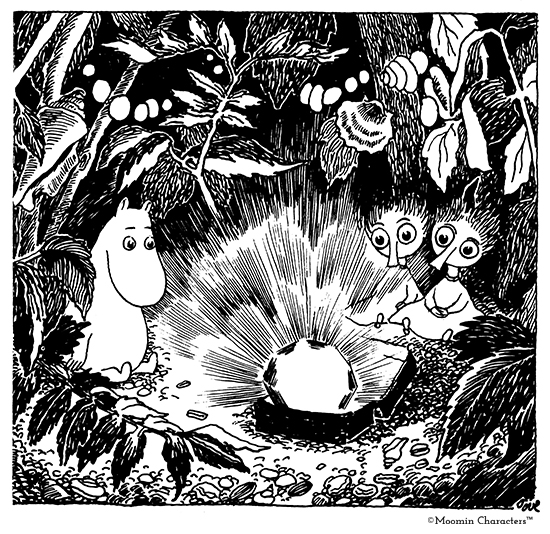 Few children, or even adults, think of the symbolism of the fun-filled characters Thingumy and Bob reflecting homosexuality. Or that the character Too-ticky in the book Moominland Midwinter, published in 1957, was inspired by Jansson's companion at that time, Tuulikki Pietilä.
Even before Pietilä, Jansson had a relationship with Vivica Bandler. It was Vivica and Tove herself who were the inspiration for the characters Thingumy and Bob in the book Finn Family Moomintroll, published already in 1948. According to several interpretations, the code language of the two characters had presumably depicted their common secret of the illegal homosexuality.
The hidden and deeper meanings of the stories may open up for adult readers more clearly than for children – though they may require multiple readings or clarification for adults as well. Maybe you will read the Moomin books next time with new insights?
The message of Moomin stories should guide us in our everyday life
Moominmamma, the mother of the Moomin family, always took care that Moominhouse is a safe and loving place for both family and their guests. Like in the Moominvalley, also in the world we live in, each of us should have the right to live in peace in spite of appearance, situation, values, gender, religion, or sexual orientation. We all have the right to be as we are – without imposing one's views on others.
Cover picture: Comic #1 Moomin and the Brigands (1954-1955) Tove Jansson © Moomin Characters ™