Rosamund Pike, the voice for Moominmamma in the new Moominvalley TV series, charmed the world premiere audience in Helsinki, Finland, with her playful Moominous nails.
As the excitement continues to grow around the new Moominvalley TV series, the voice cast, the production team, and international media came together to celebrate the official world premiere Friday night in Helsinki, Finland.
Rosamund Pike, who does the voice for Moominmamma in Moominvalley went the extra mile and indulged in Moomin mania with adorable Moomin nail art. Tiny little Moomin figures decorate her fingertips: Moominpappa, Moominmamma and Moominous flowers on her fingers. They not only looked nice, some of the figures even turned 360 degrees on her nails. One of the figures also include her initials "RP".
"I did this in honour of the Moomins. I'm very proud of my role as Moominmamma, and I think it's important we remember that adults can play too", Rosamund Pike explains to Moomin.com. The nails are made by a friend of Rosamund's called Lee Moore – a Moomin fan herself as well.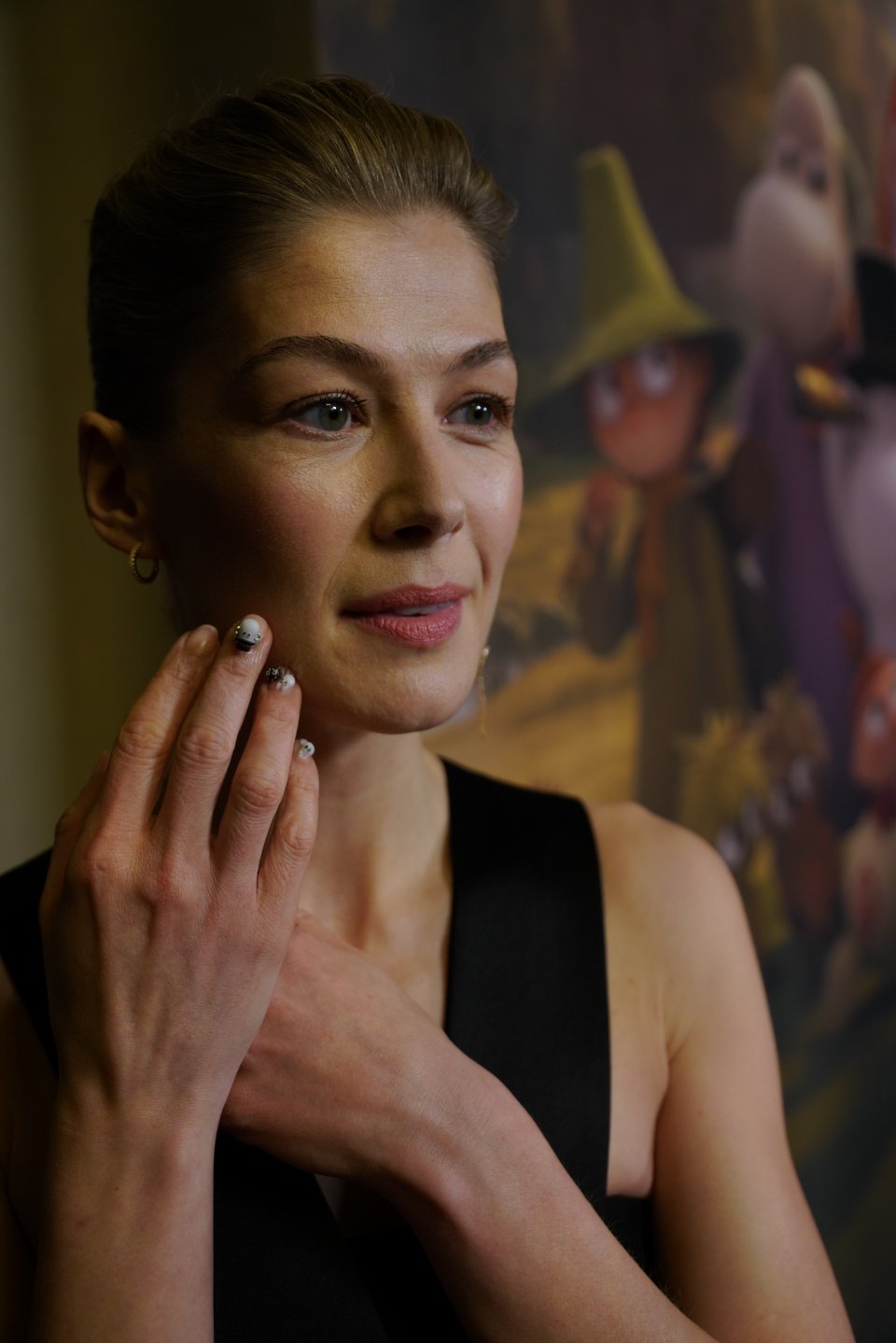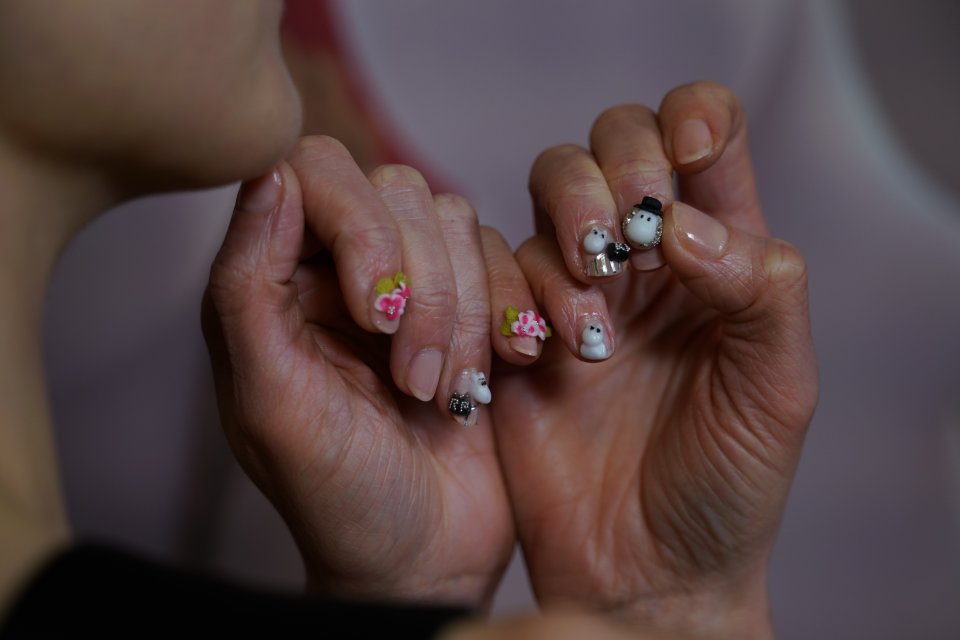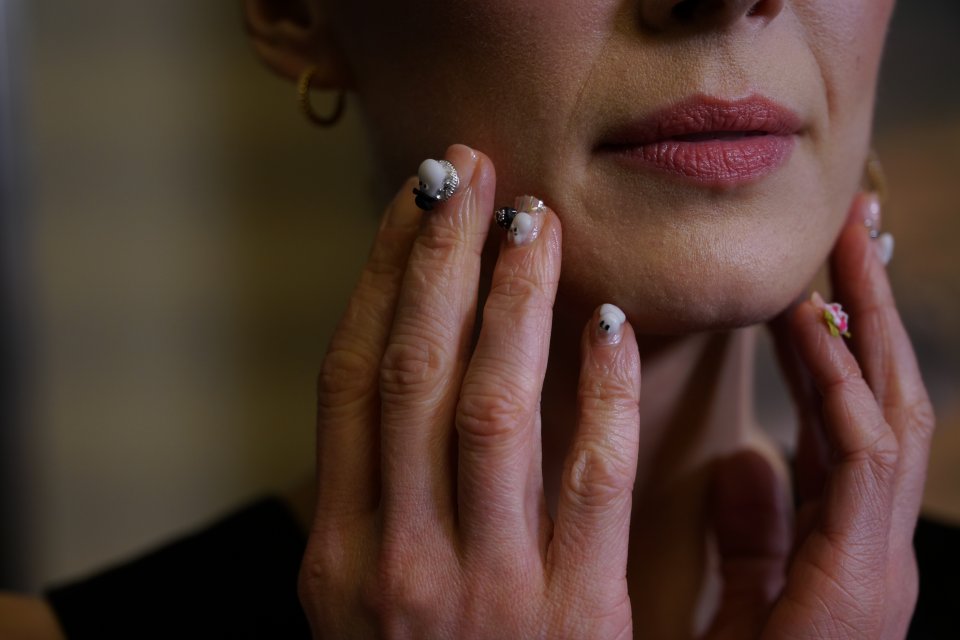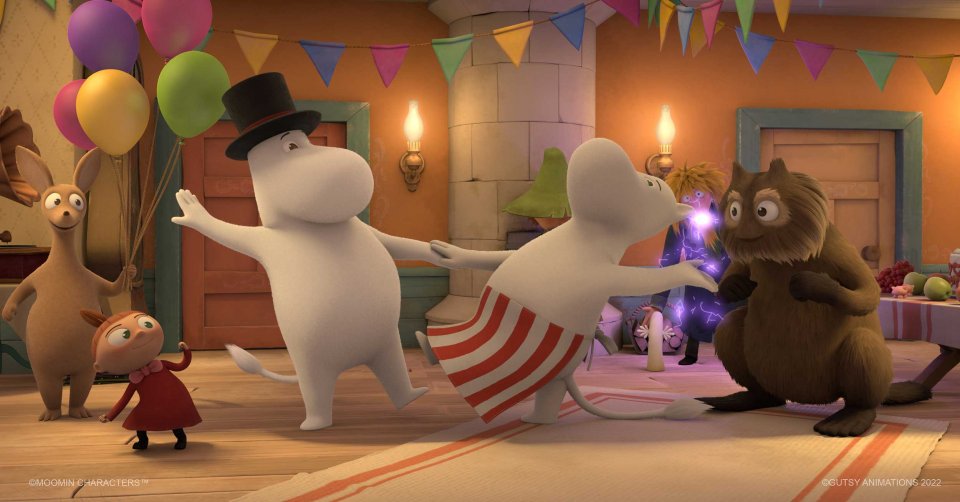 3.5.2022
Read our Moominvalley Season 3 Guide to find out where to watch the new Moominvalley episodes in the UK and when they air.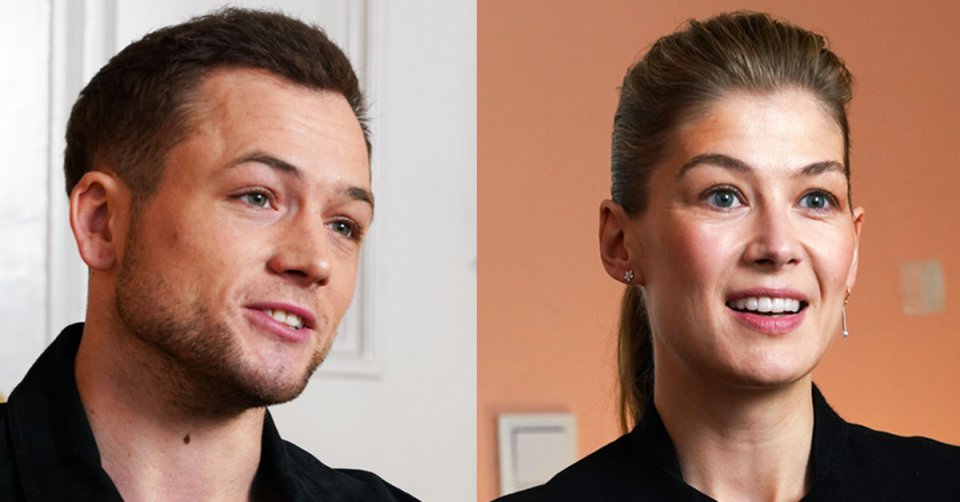 28.4.2019
Rosamund Pike, the voice for Moominmamma, and Taron Egerton, the voice for Moomintroll in Moominvalley, the new animation adaptation of the beloved Moomin stories, tell Moomin.com what it's like to give a…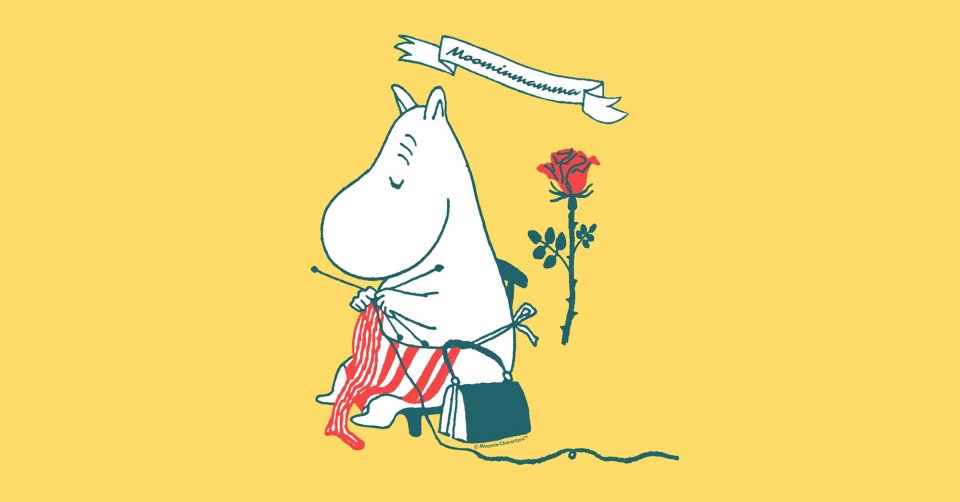 1.11.2022
Moominmamma is the gentle and nurturing heart of the Moomin family, with a special skill for ensuring everyone feels welcome to be themselves.