"Neither one of the two friends felt any great need of talking. As yet. They had time; summer lay before them, long and full of promises."
–Moominsummer Madness (1954)
The season of sunshine, ice cream and beach days is here! To this blog post, we collected old and new favourites with which you can make your summer more Moominous ♥
Check out also our Summer Essentials collection on the webshop with more wonderful Moomin products for the summer months!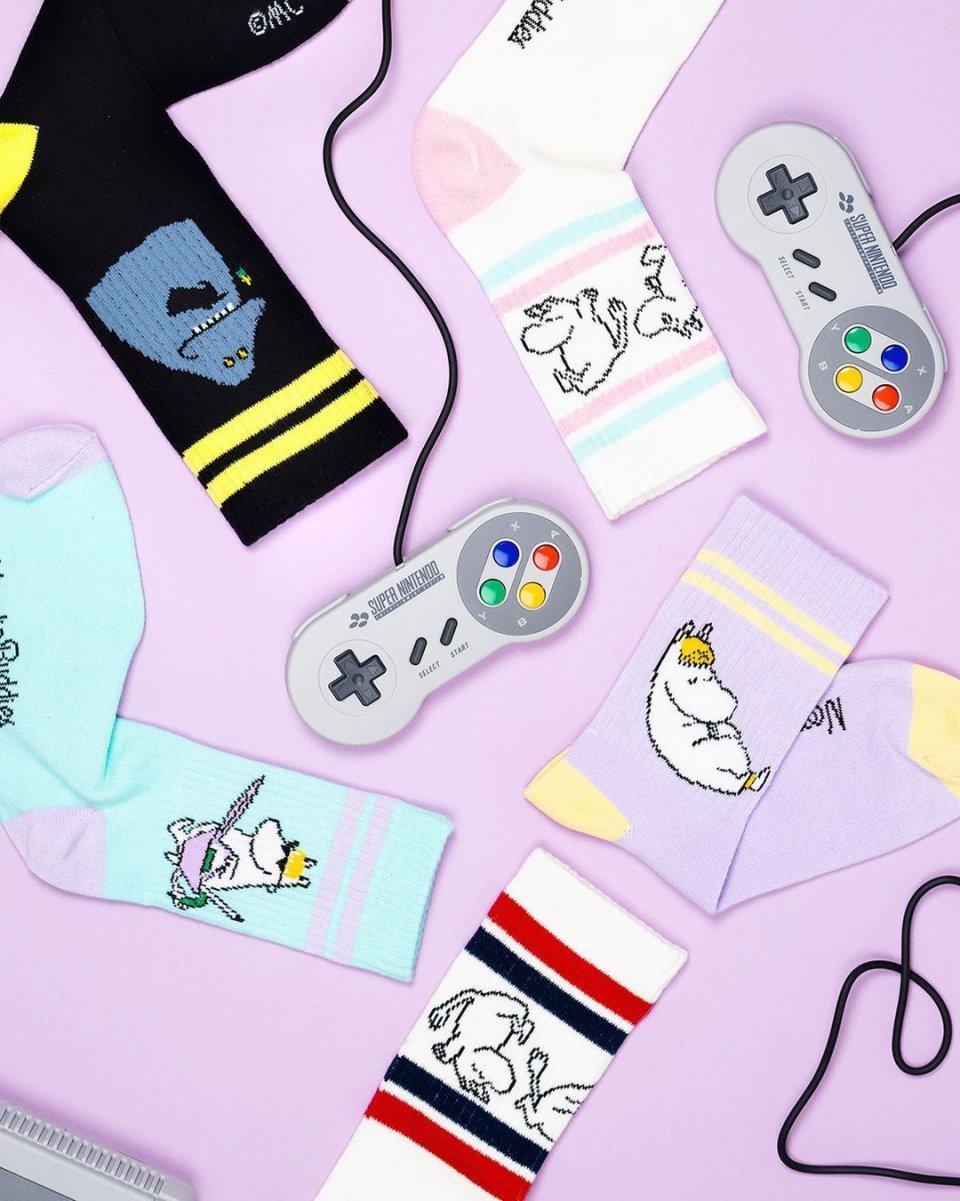 Nordicbuddies' new socks are a colourful addition to your summer outfit! The turquoise retro socks feature Snorkmaiden heading to the beach – is that your next destination, too?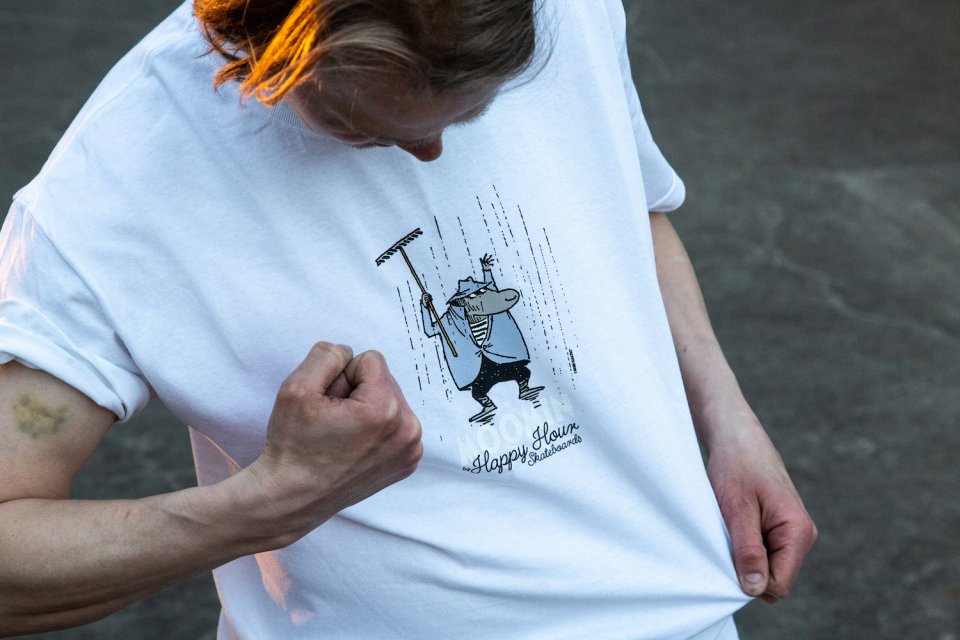 A white t-shirt is an essential piece for the summer wardrobe! This Hemulen shirt is both fun and stylish at the same time. The t-shirt is part of a collaboration between Moomin and Happy Hour Skateboards, a skateboard company from Finland.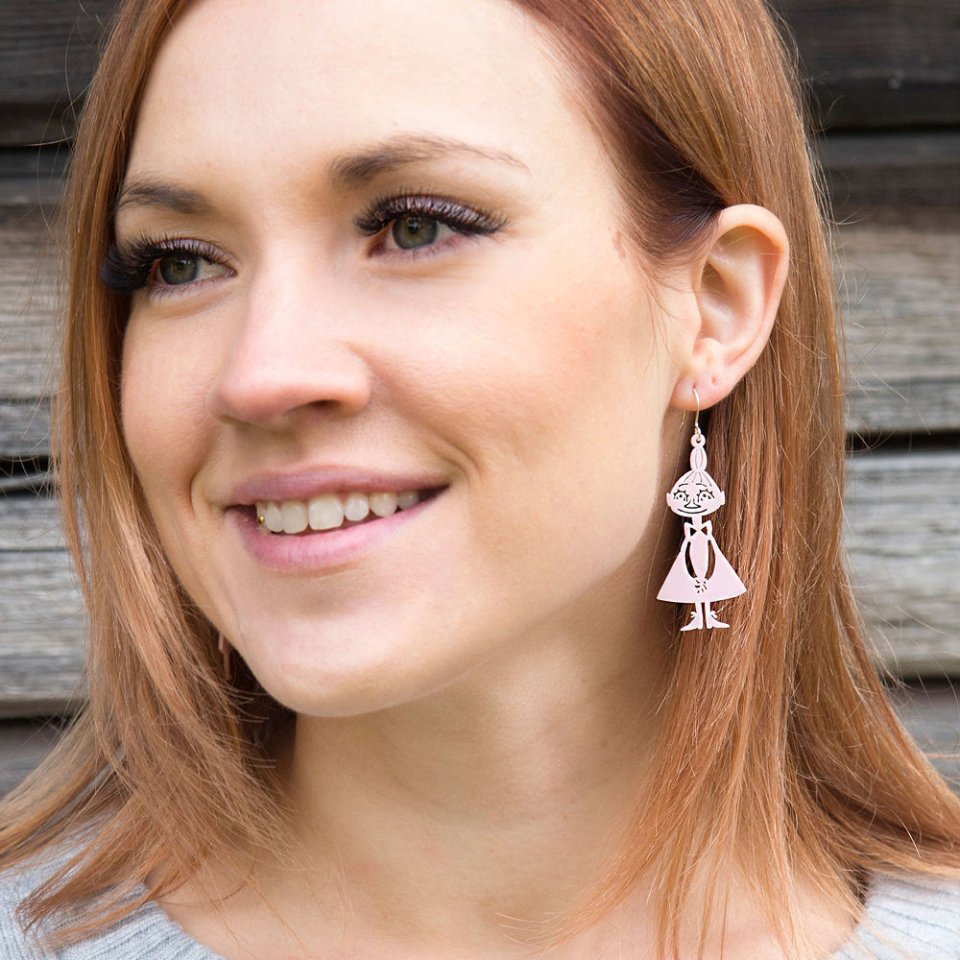 Need a Moominous detail to complete your summer outfit? Coruu's fun earrings are a perfect choice! The lightweight earrings are made of silicone, making them soft, safe and easy to wash. Choose your favourite character from the wide selection – or have a different character in each ear!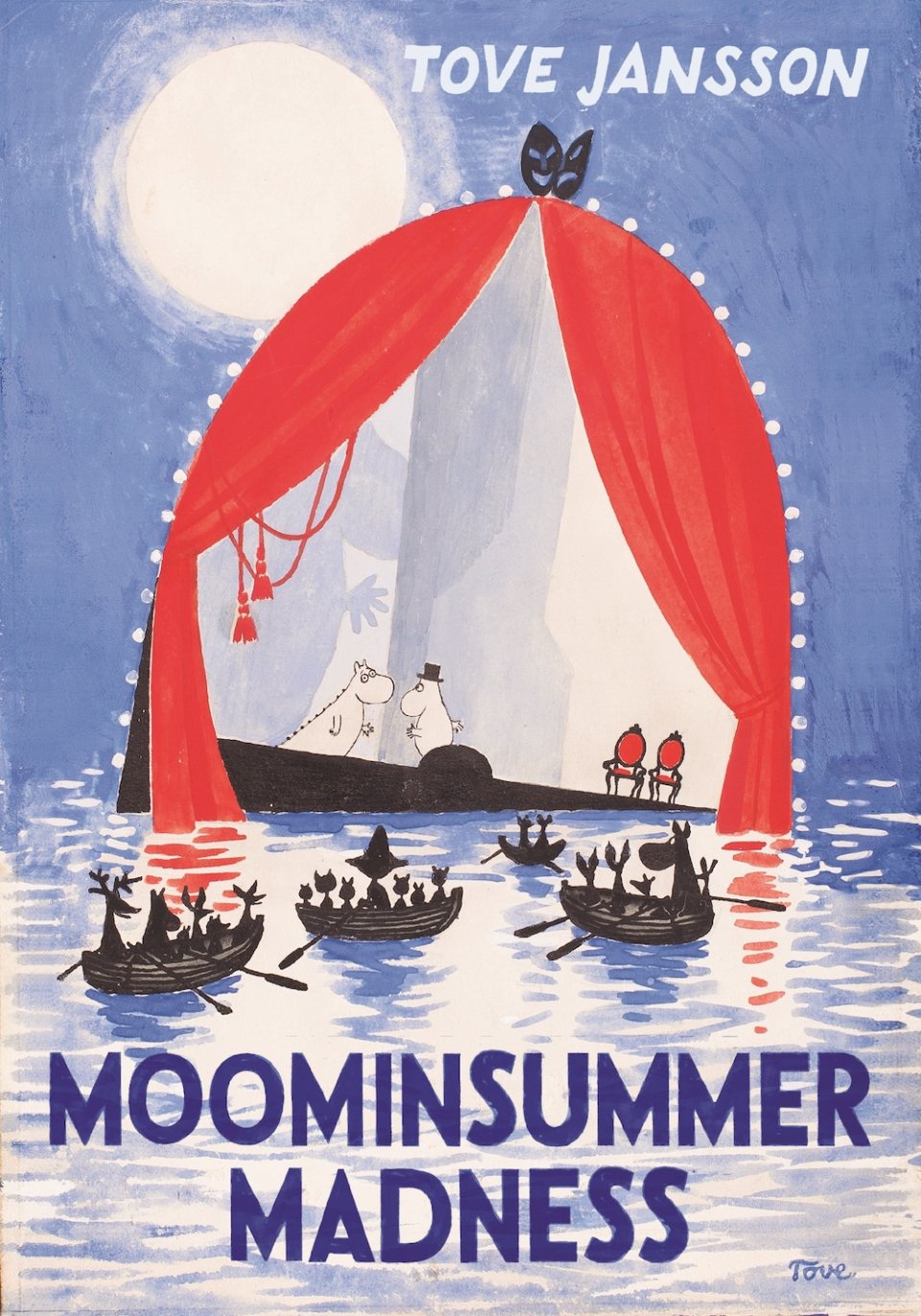 Going to the nearby park with a blanket and a good book – a wonderful way to spend a day off! Tove Jansson's Moominsummer Madness is a lovely summer read. The novel tells the story of what happens when the Moomins are forced to leave their beloved home and find refuge in a floating theatre.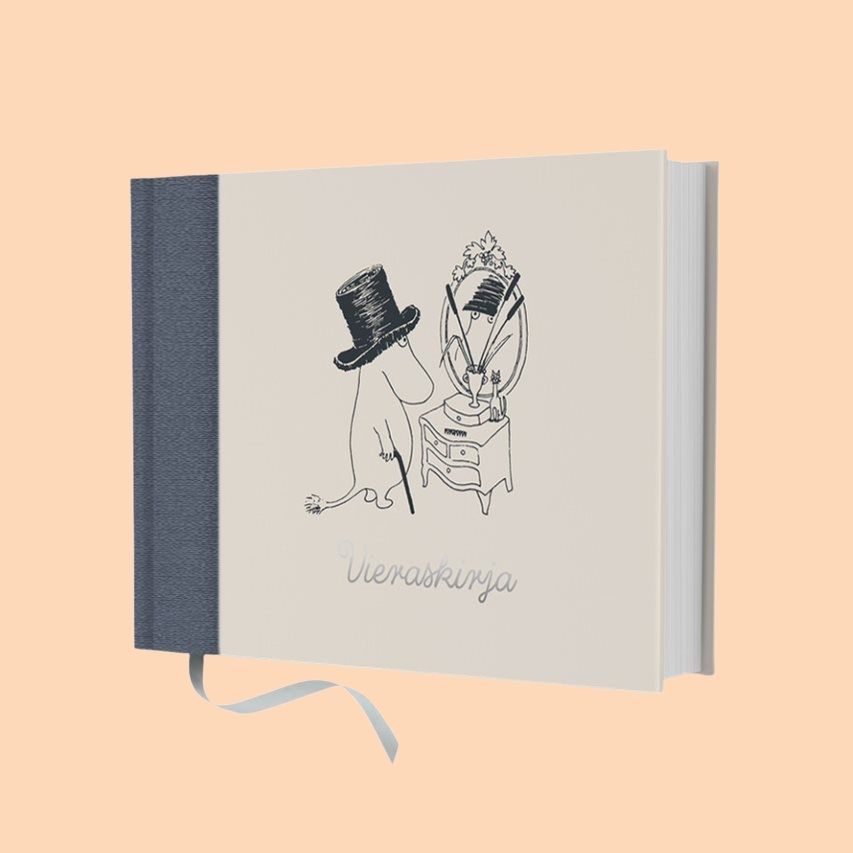 Make sure this summer won't be forgotten! Guest books are a lovely way to remember, for example, weddings and other summer celebrations for years to come. Ask your guests to fill the book with fun stories and pictures, and relive the best moments again and again!
Want to add more items to your summer kit? We've collected a wonderful selection of Moominous summer essentials to our webshop – take a look at them here!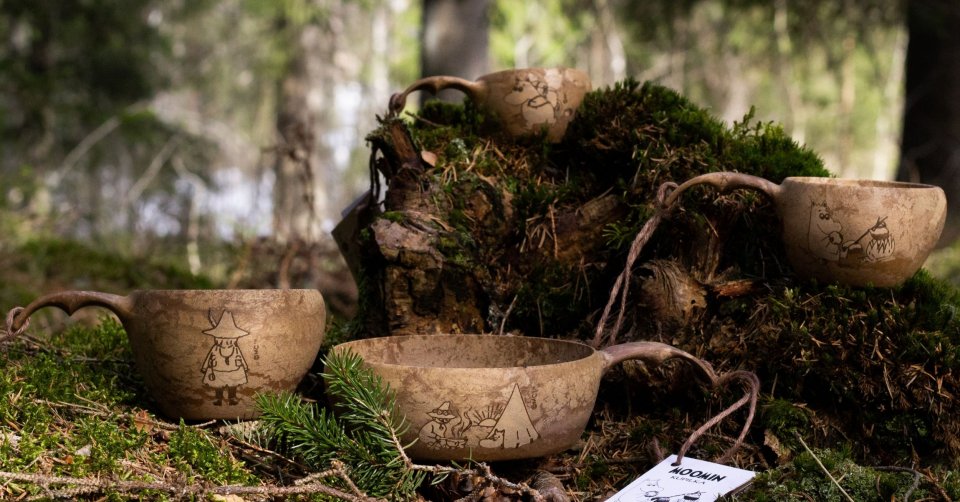 3.6.2021
The Moomin family loves a good adventure. And that's no wonder – is there anything better than a camping trip with friends or family?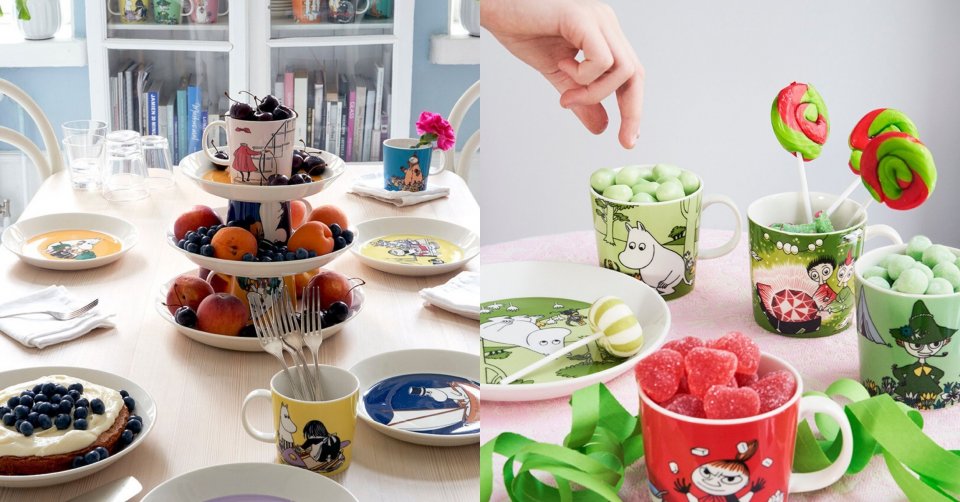 17.5.2021
Graduating is a special time in one's life. Take a look at some Moominous gift ideas from the Moomin Shop for graduates of all ages!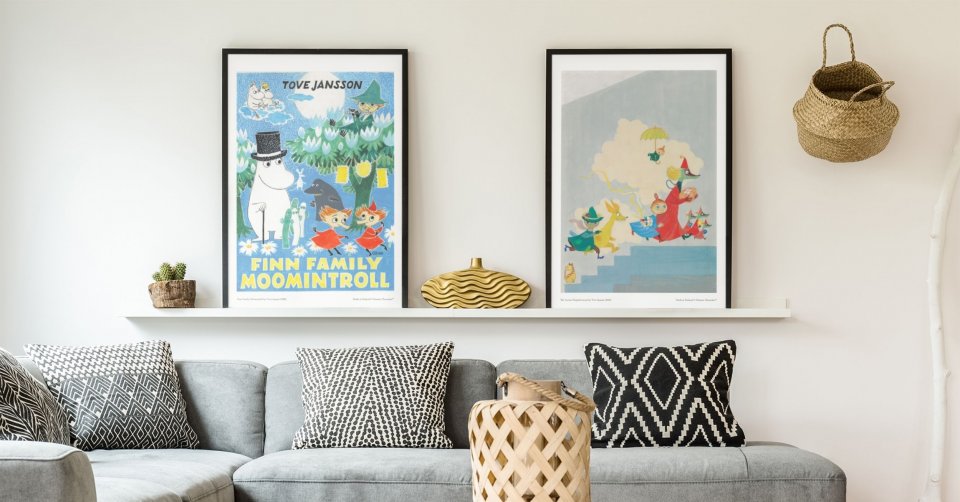 20.5.2021
We have picked out the best Moomin artwork by Tove Jansson from the 1940s to the 1970s to be reprinted as high-quality posters.