Eating outside – one of the loveliest ways to spend a sunny day! Gather your friends, pack some delicious food and drinks and enjoy a fun day outside just like the Moomins.
The Moomins enjoy spending a summer day on a delicious picnic with their friends. If you want to organise a Moominous picnic, read further for tips and inspiration! 
'I think,' she said, 'that this is the right moment for us all to go on a nice picnic.'
-Moominmamma, in Moominpappa at Sea (1965)
The essentials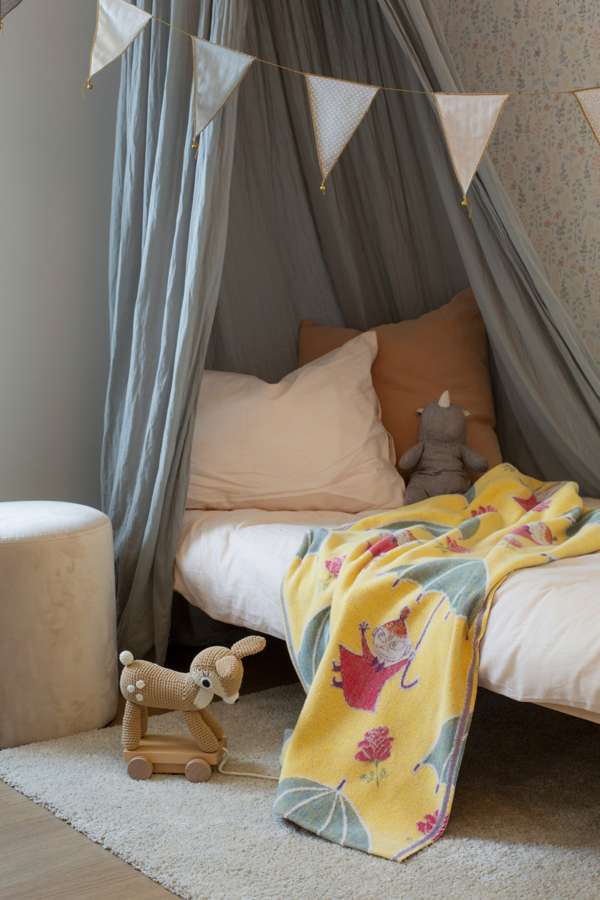 Let's start with the essentials – you will need a Moominous picnic blanket, of course. Lay the blanket in a calm spot, preferably under a tree, to get some shade from the sun and enjoy the sound of leaves swaying in the wind.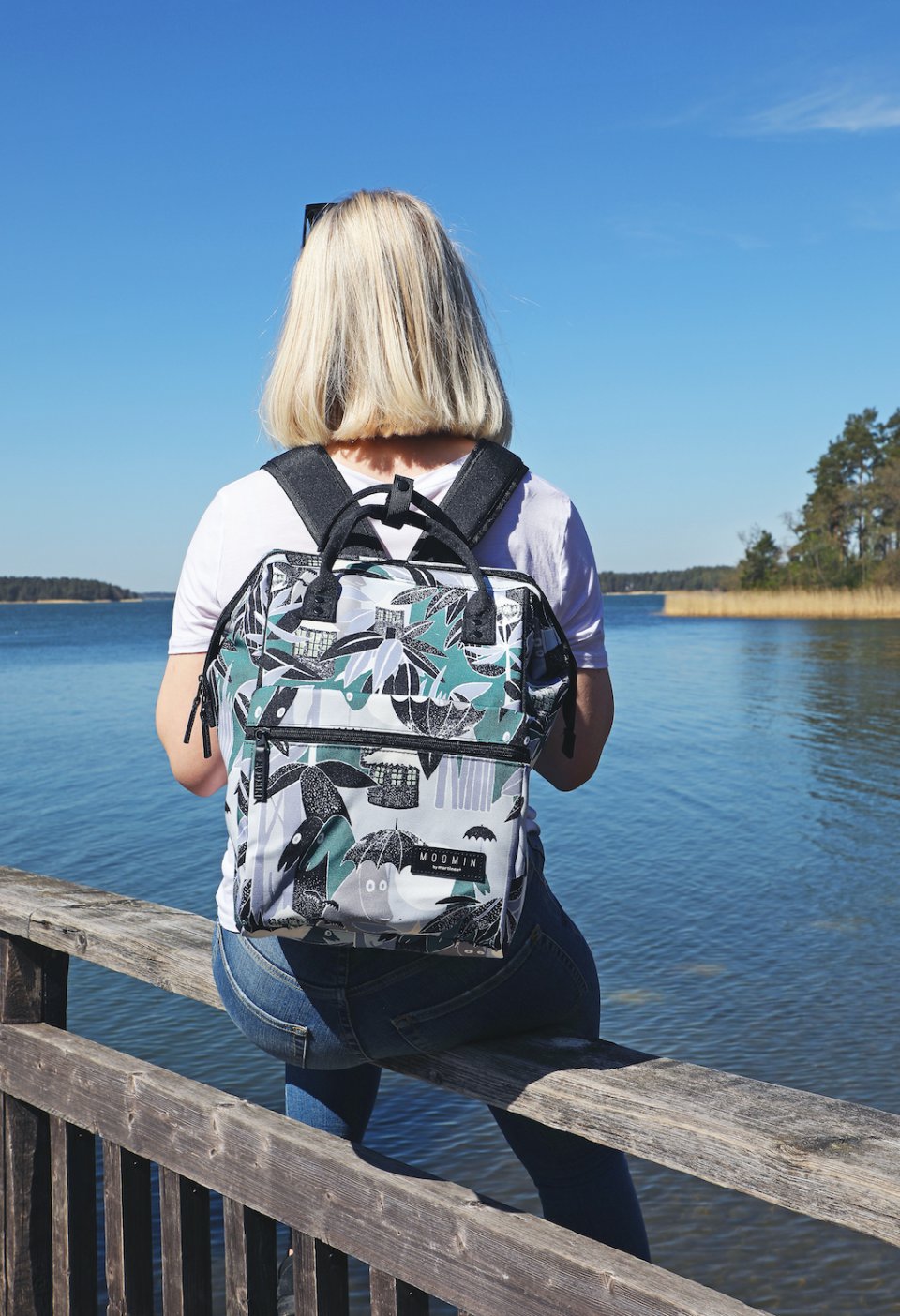 And, of course, a bag to pack all the delicacies in! A backpack is comfortable to carry and handy to use. If you can't fit all the treats in the backpack, maybe you can pack the rest in a Moominous tote bag?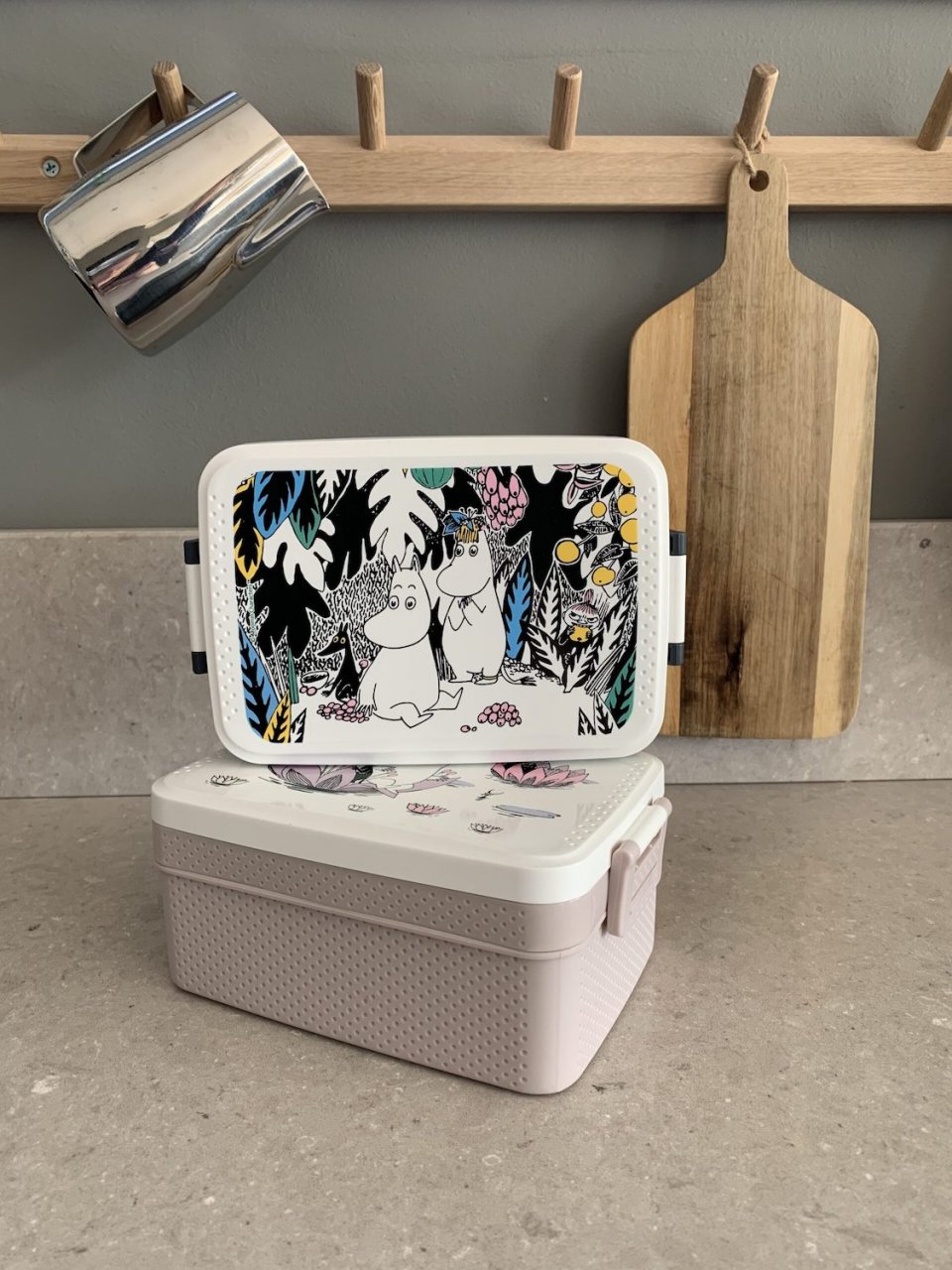 To make sure that the snacks are easy to transport, pack them in a Moominous lunch box. What would you fill the lovely lunch box with?
Practical and beautiful tableware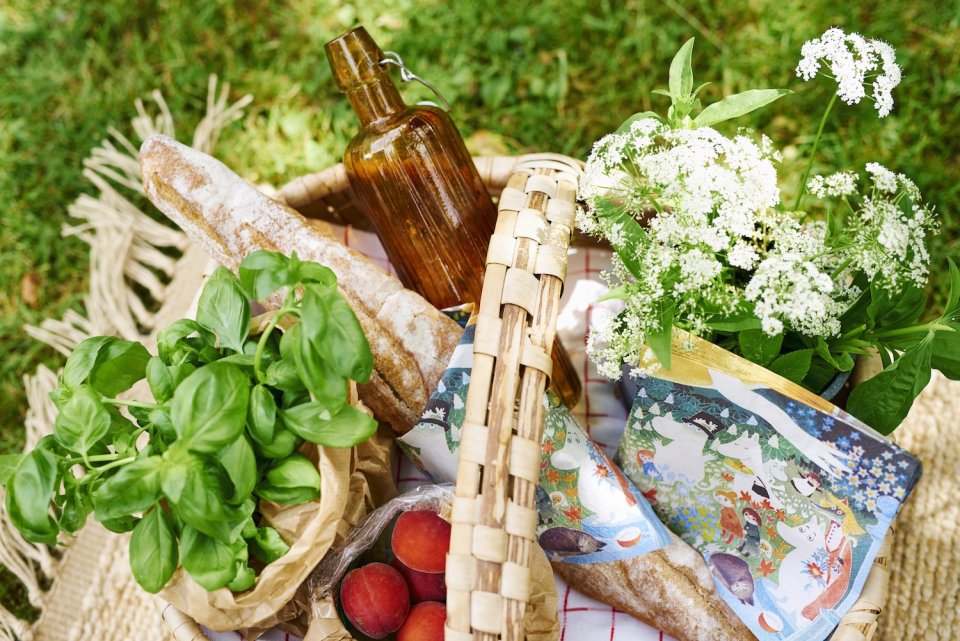 Picnics can sometimes be a bit messy, and that's fine! Take with you some beautiful napkins to add the final touch to the picnic setup and to protect the clothes from crumbs and food stains.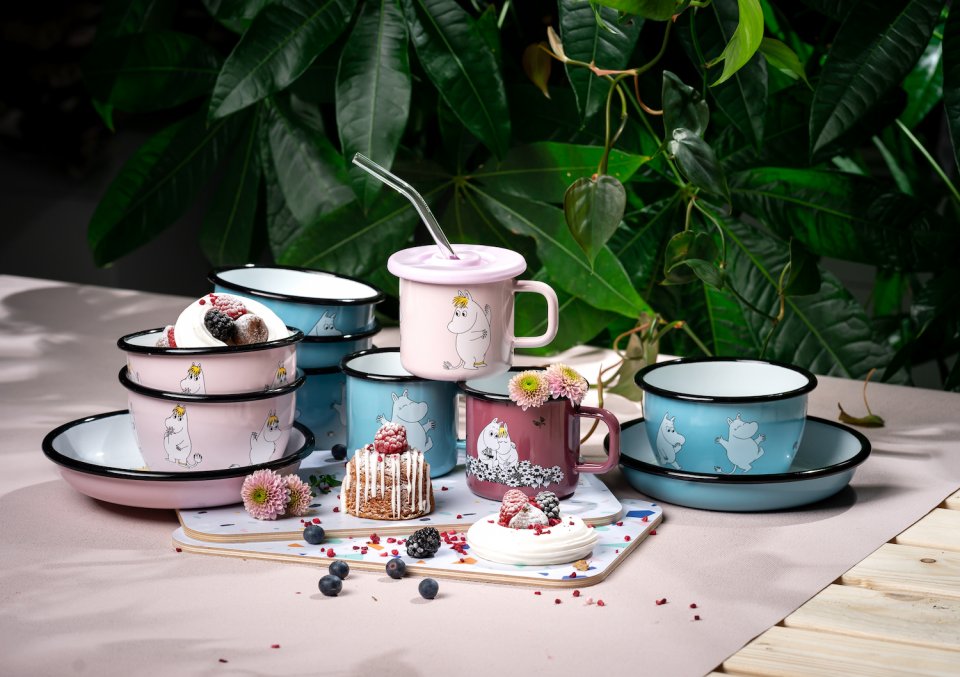 Instead of disposable plates and mugs, use enamel tableware. Enamel is very lightweight and durable, making it the perfect material for picnic equipment!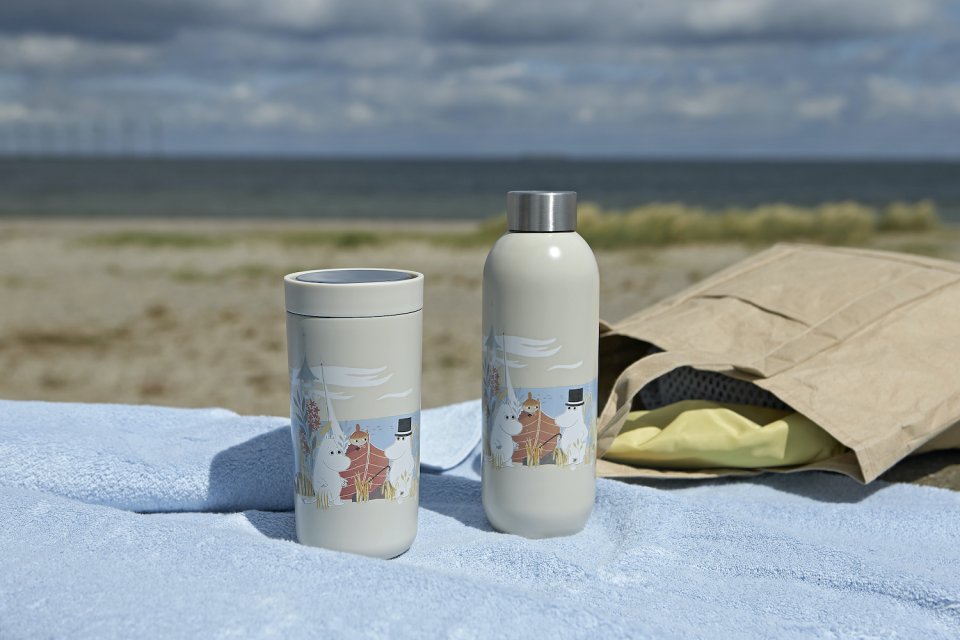 Hydration is super important during the summer when it's warm, and the sun shines. A thermal flask keeps the drink cold (or hot, if that's what you prefer) for hours.
Something sweet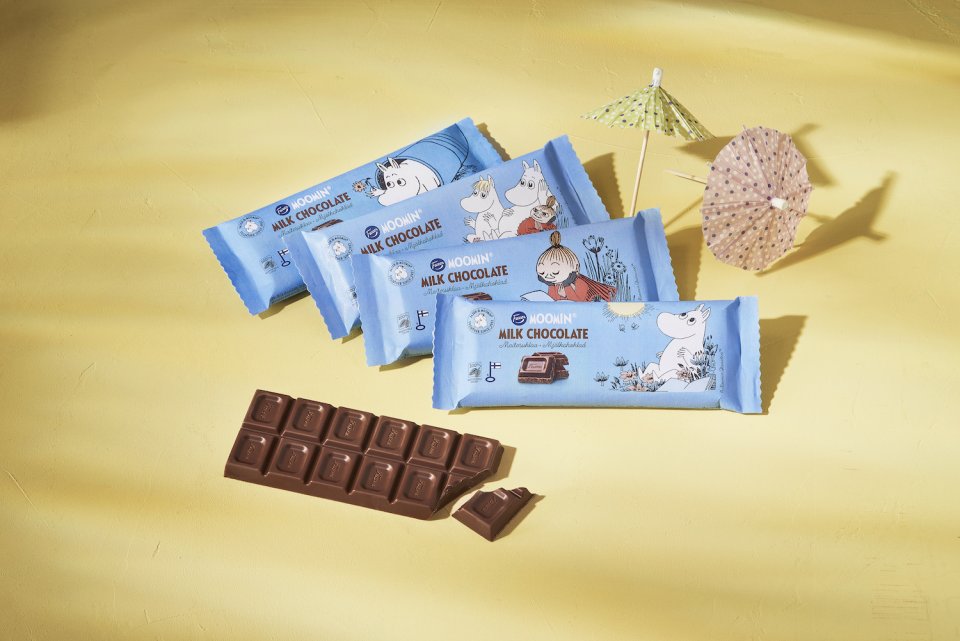 And last but definitely not least – something to eat and drink! Salads and baguettes are picnic classics, and Moominous candy and cookies satisfy the sweet tooth. You can't go wrong with a cup of Moomin coffee together with Moomin milk chocolate!
We hope you have a lovely picnic in good company!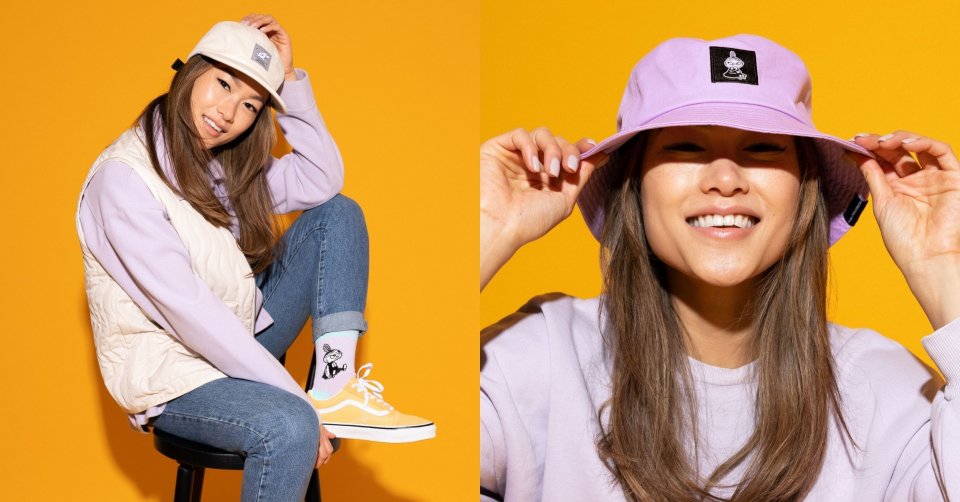 8.4.2022
Nordicbuddies new Moomin collection consists of fun hats, caps and bags. The collection is inspired by "Moominvalley Turns Jungle".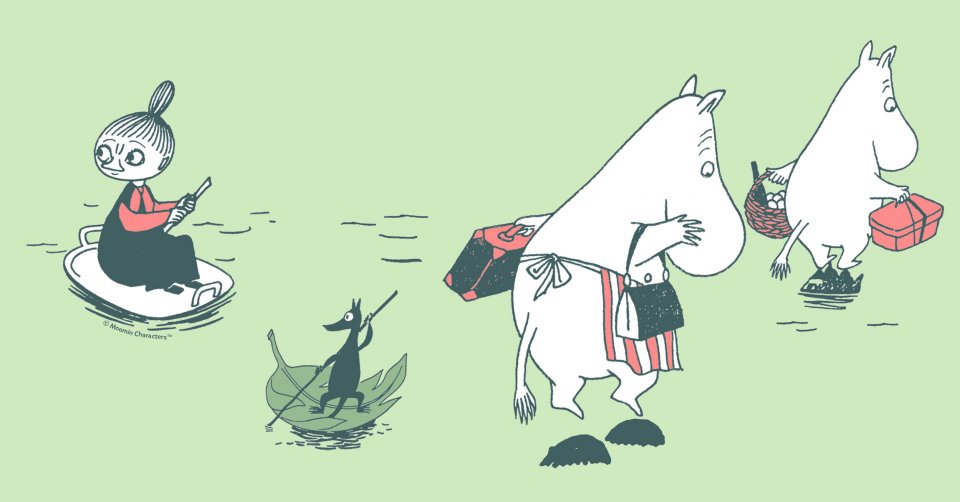 13.4.2022
Spring quotes in Moomin books are full of excitement about the adventures the upcoming spring and summer have to offer. Take a look!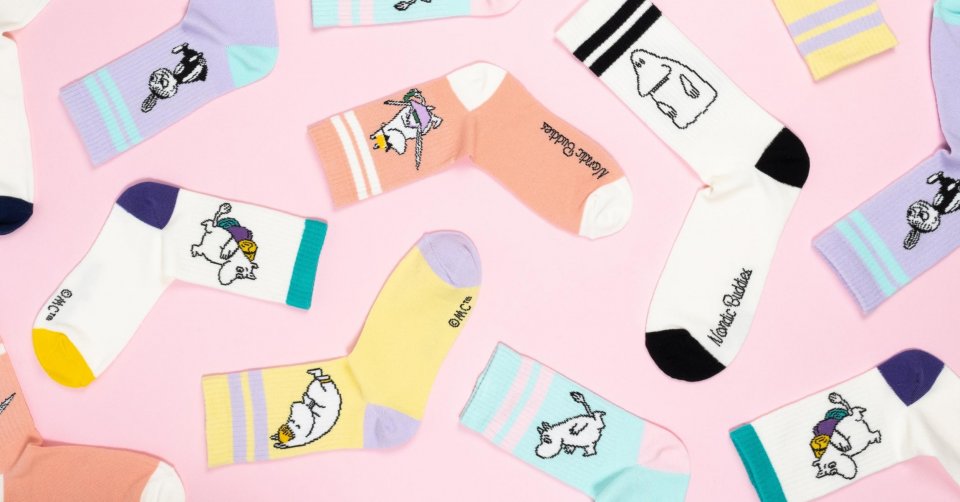 1.4.2022
The Moomin Shop stocks colourful Moomin socks for adults and children. Spice up your spring outfit with a pair of Moominous socks!