The newest Moomin Shop has opened at Helsinki Airport's renewed Terminal 2. The colourful store is full of Moominous products for all ages!
The inspiration for the colourful shop interior comes from #MoominABC, the Moomin initiative spreading the joy of reading and writing in the life of children, youth and adults. The theme can be seen in for example the big letters hanging from the ceiling.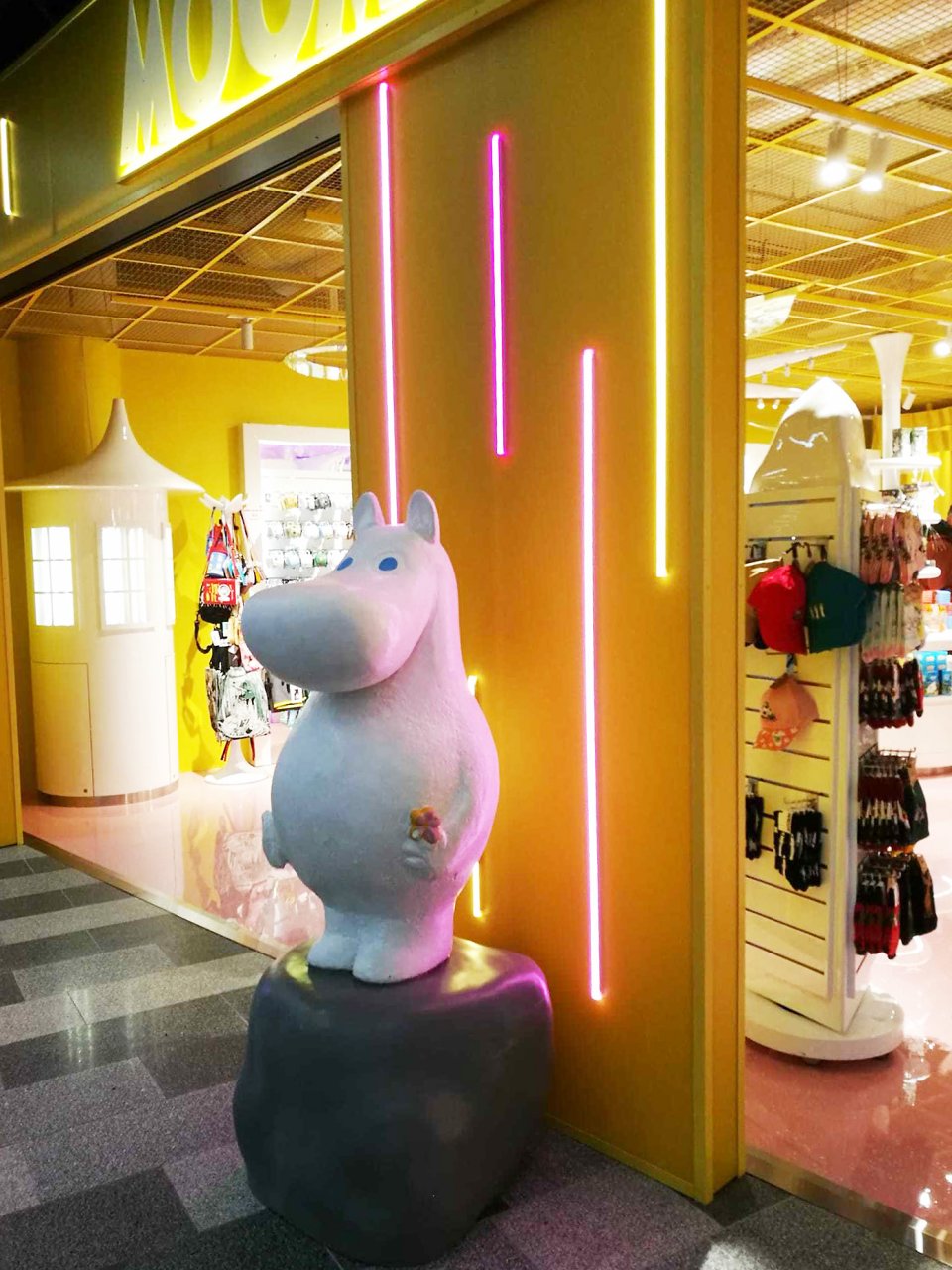 The new Moomin Shop is located in the arrivals hall in terminal 2. The shop is open for everyone – not only for those travelling somewhere.  At the shop entrance, visitors will be greeted by Moomintroll and Snufkin who have delighted travellers at the airport for nearly 15 years already. The perfect spot for a Moominous selfie, right?
The most Moominous selection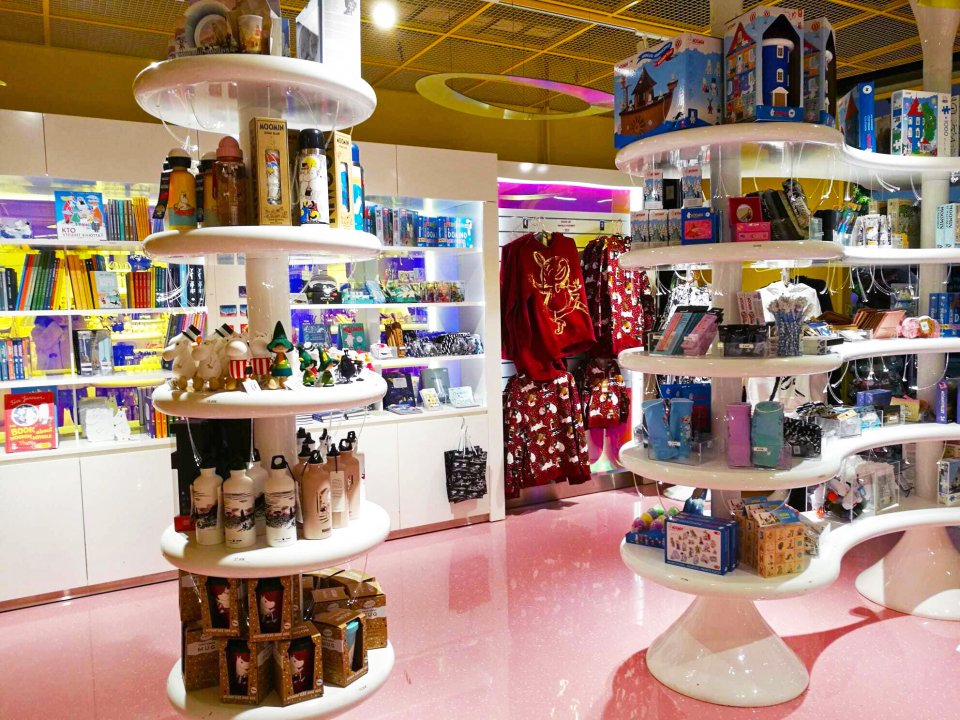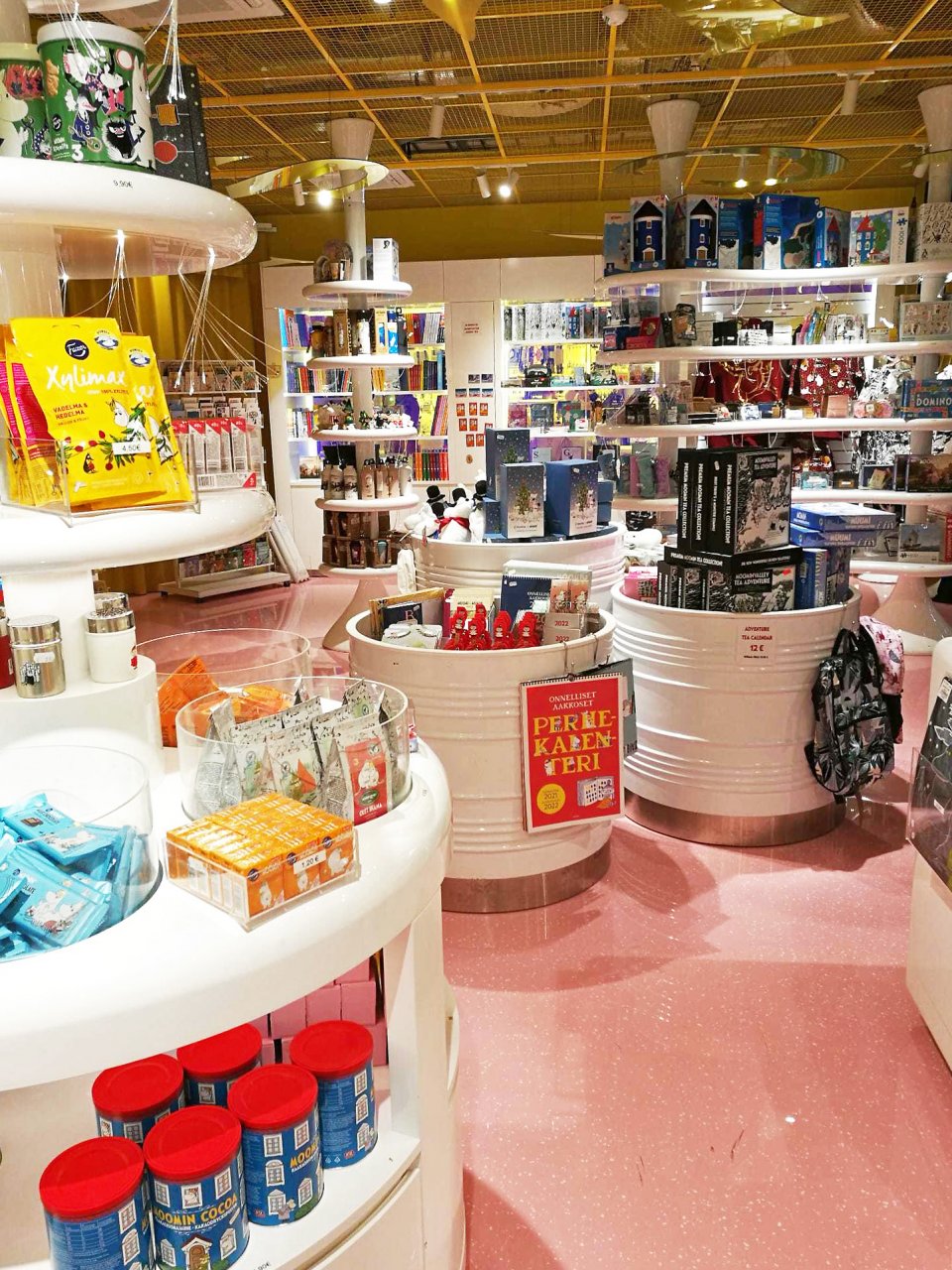 Whether you're looking for something for yourself or a gift for someone, you'll surely find something lovely in the new shop! The selection includes Moominous homeware, clothes, books, toys and more.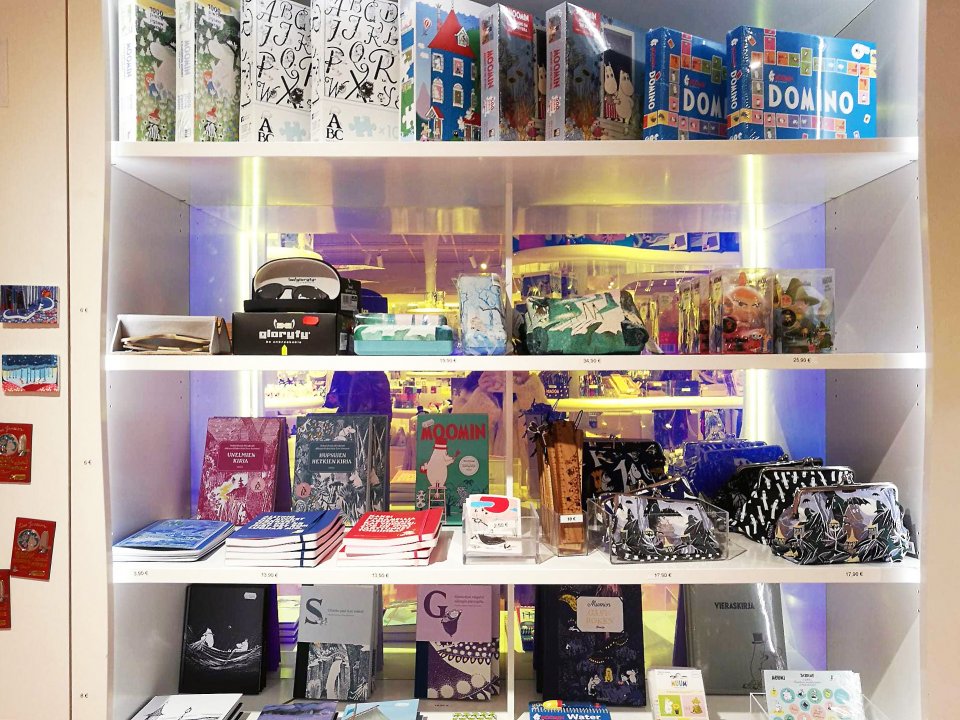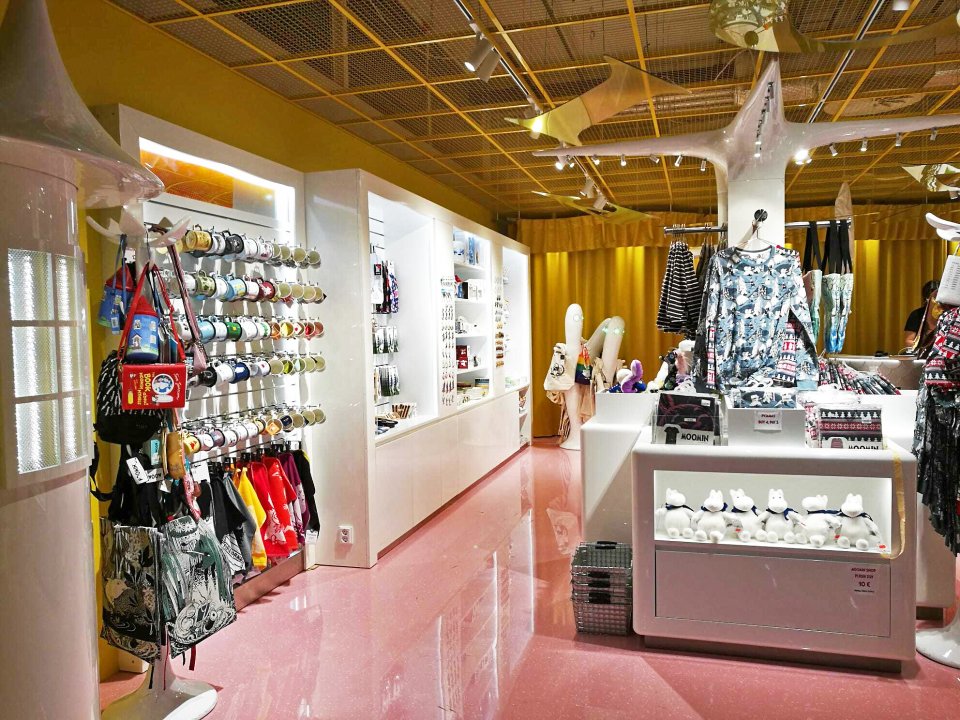 The shop is currently open every day from 9 am to 7 pm – welcome!
If you're not located near a physical Moomin Shop, take a look at our webshop with the largest selection of Moomin products online!  
Psst… Have you already joined the Moomin Fanclub? If not, we recommend you to do so today! In December, Fanclub members get 15 % off of all books on the Moomin webshop as well as in the physical Moomin Shops located in Finland.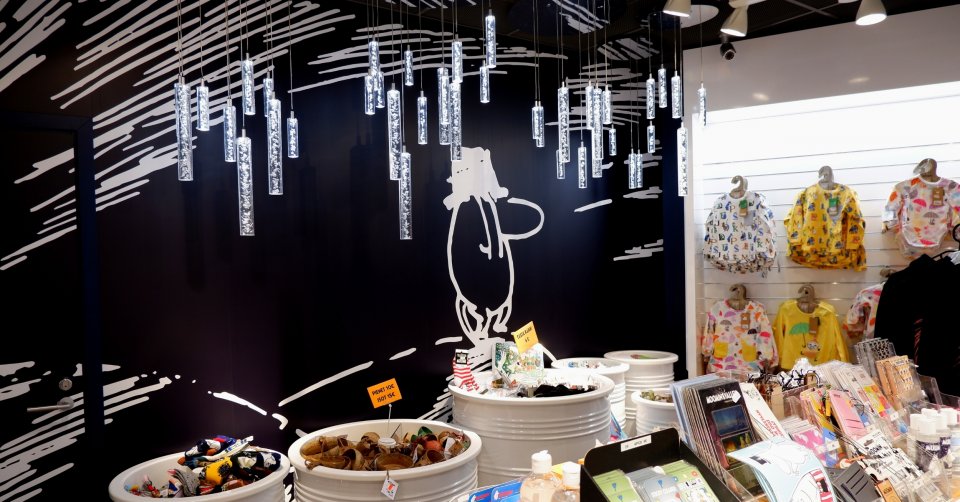 10.2.2021
The Moomin Shop in Forum shopping centre in Helsinki has moved to new premises. The interior of the shop is inspired by the book Moominpappa at sea.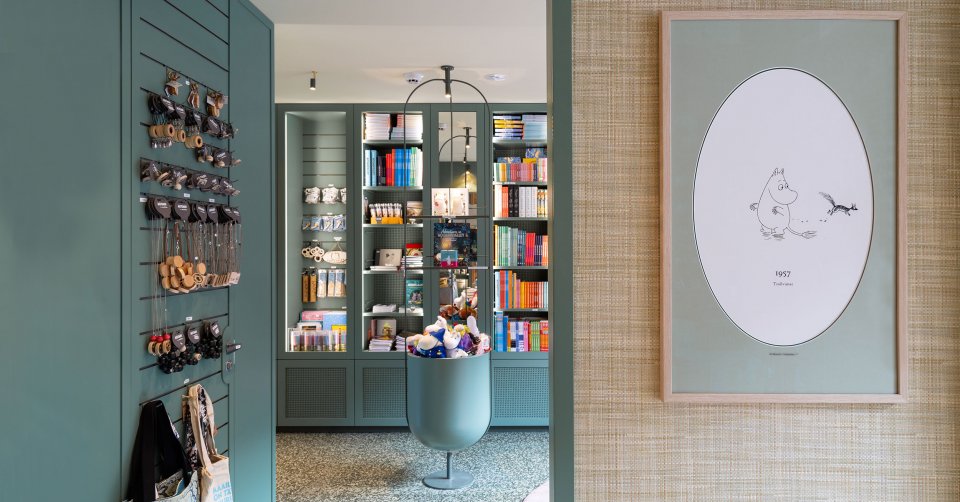 10.11.2020
Moomin Shop Lasipalatsi Helsinki is celebrating its first active year as Moomin's flagship store! Come visit it in Helsinki downtown.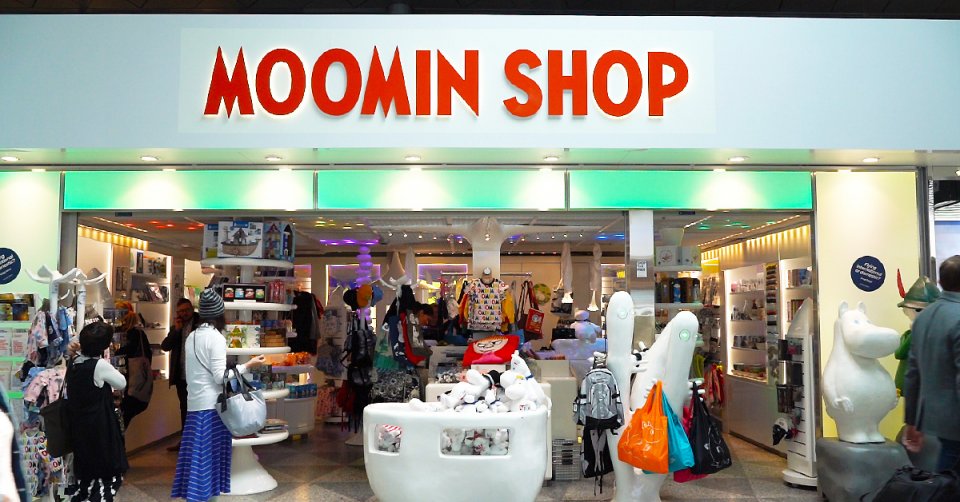 9.9.2019
This year, the Moomin Shops turn 20 years. Take a peek inside three of the Moomin Shops in Helsinki, where Moomin fans from all over the world come to indulge in all…