Junibacken, a children's cultural centre in Stockholm, Sweden, opens a playful new Moomin exhibition on the 7th of May.


Junibacken is a children's cultural centre with books at its heart, situated on the beautiful island of Djurgården in Stockholm. It's a place where authors of children's books and illustrators are showcased to awaken the desire to read, in the spirit of the famous Swedish children's book author Astrid Lindgren.
This year, the Moomins have returned to Junibacken with a playful experience, inspired by four Moomin books: The Book about Moomin, Mymble and Little My, Moominsummer Madness, Moominpappa at Sea and The Memoirs of Moominpappa.
The exhibition invites both those very knowledgeable in the world of the Moomins as those who still have more to discover, to an adventure that awakens the curiosity to turn into books to find out more. In the exhibition, children can for example pick up apples in the forest where Hemulen is hiding, or they can crawl into the giant vacuum cleaner or ride down the slide from Moominpappa's writing room.
"Here children can crawl into the giant vacuum cleaner or ride down the slide from Moominpappa's writing room."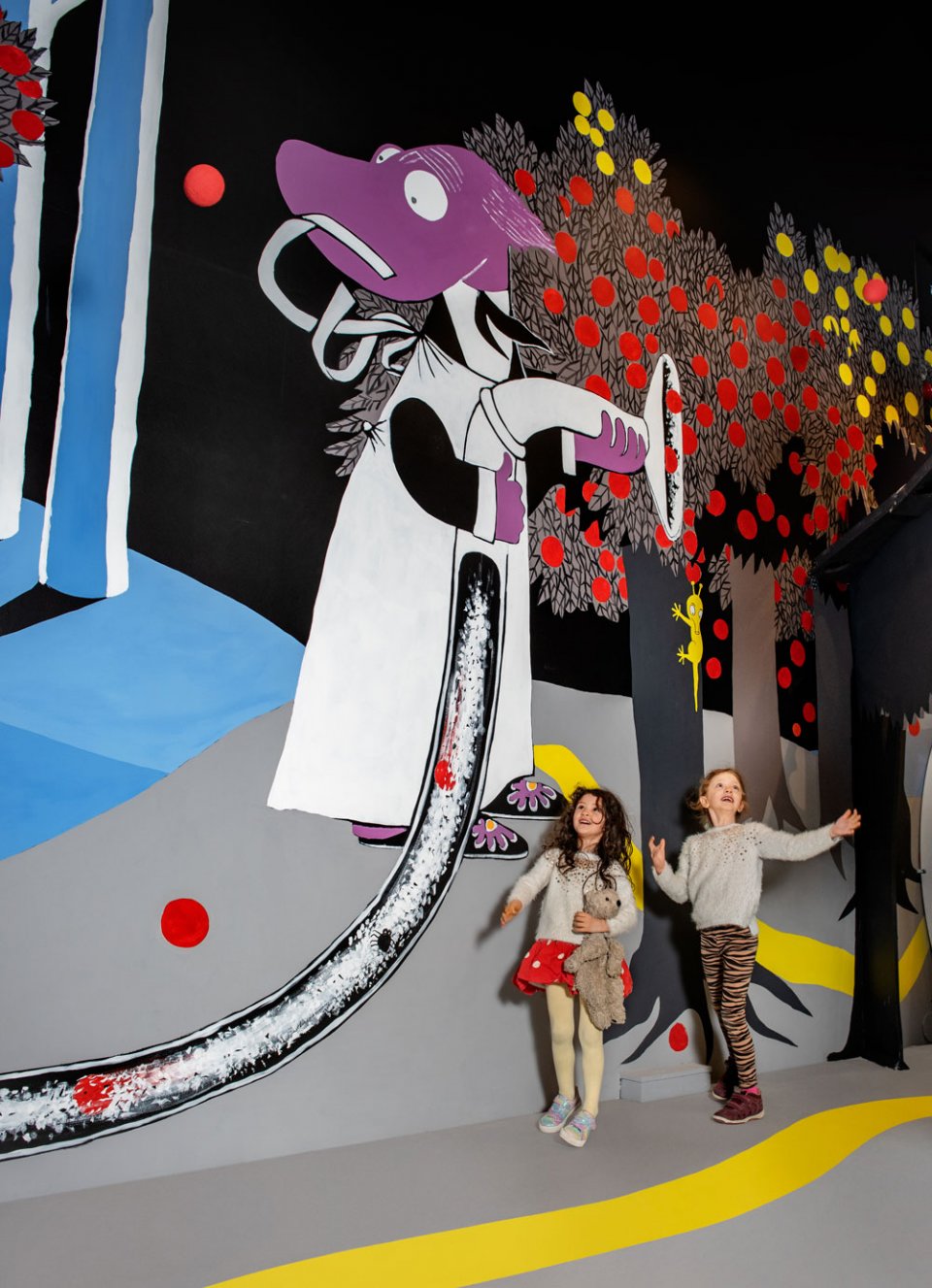 The sea in the focus
The new Moomin exhibition will also be a part of the #OURSEA campaign and through different activities aimed at children, Junibacken will help them learn more about the Baltic Sea.
The exhibition is executed in partnership with Moomin Characters and Rights & Brands, who are also involved as sponsors of the exhibition.
"Astrid Lindgren and Tove Jansson were leading the way when a war-torn Europe learned to put children first. We're extremely proud of this possibility to highlight the importance of children's literature. The same values are needed today in order for us to exit the crisis following the global pandemic", says Roleff Kråkström, CEO at Moomin Characters Ltd.
Only pre-booked tickets available
Currently, Junibacken takes in a limited amount visitors. Tickets can be bought in advance at junibacken.se. Junibacken is open from Thursday to Sundays from 10 am to 5 pm.