Have you done any DIY Moomin projects?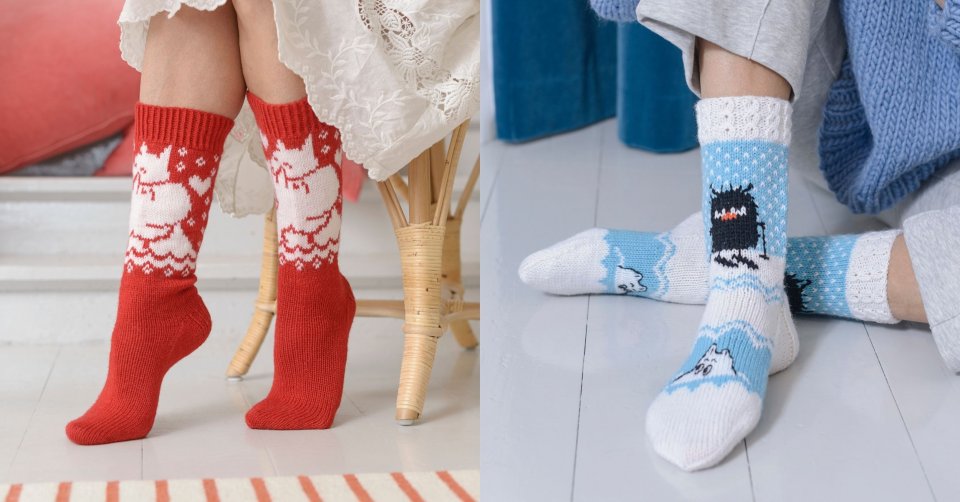 7.1.2022
Onnelliset villasukat by Novita and Otava is full of Moomin-themed knitting patterns, designed by well-known Finnish pattern designers.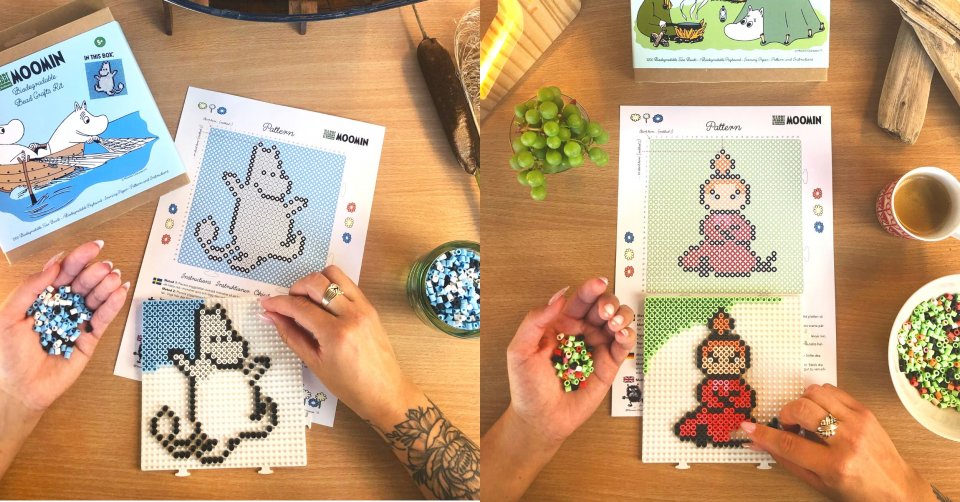 9.9.2022
Make your own Moomin with NABBI BioBeads! Arrange the beads on the pegboard and fuse them with an iron to create a Moominous art piece.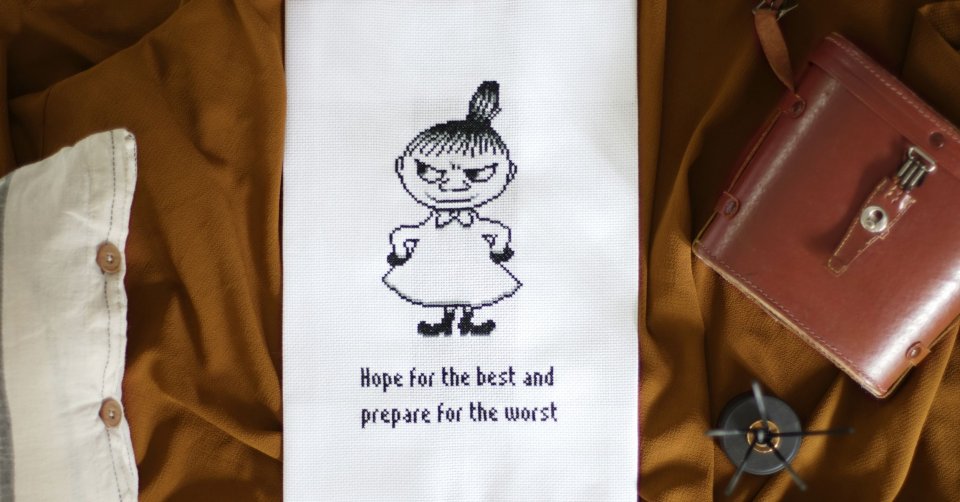 17.12.2021
Cross-stitch the lovely Moomins! The Folklore Company's first set of Moomin embroidery kits consists of nine different patterns.