The Folklore Company's fantastic embroidery kits are now available! Cross-stitch the lovely Moomin characters on a canvas bag or embroider and frame your favourite Moomin quote.
The Folklore Company's first Moomin collection consists of nine different patterns – Moomin characters, the Moominhouse and some favourite quotes from the stories.
"I myself have grown up with the Moomins and I hope that this collection will make future generations fall in love with Tove Jansson's whimsical characters", Sofia Magnusson, founder of The Folklore Company, tells.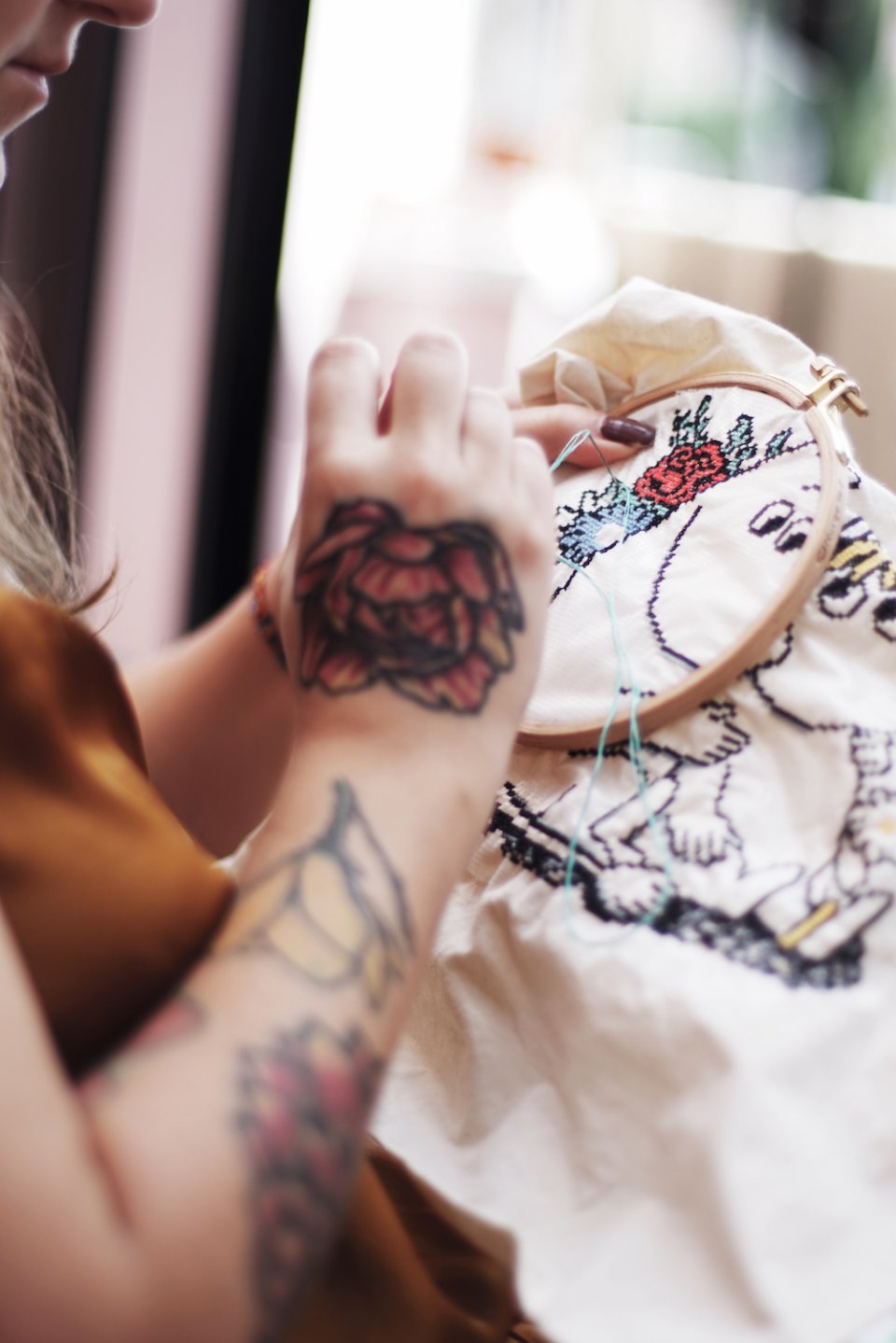 The Moomin embroidery kits include everything you need to make a Moominous embroidery: a needle, yarn, fabric or water-soluble canvas, patterns and instructions. 
In addition to kits with aida embroidery fabric, The Folklore Company also sells patch kits with which you can make your old clothes, bags and other items more Moominous! Instead of regular fabric, the patch kits contain water-soluble canvas that makes it possible to stitch cross-stitch patterns on any type of fabric. Each of the three patch kits includes patterns for four different characters.
If you already have all the embroidery equipment at home, you can also just purchase digital patterns on The Folklore Company's website.
Inspiration from Swedish traditions 
With their fun and modern embroidery kits, The Folklore Company wants to make younger generations fall in love with the Swedish handicraft traditions. "With roots in the Swedish province of Hälsingland, I grew up in an area where folklore, needlework and crafts were always present. Each and every wall in the houses are decorated with wall hangings, all stitched with pride and love," Magnusson writes on the company's website.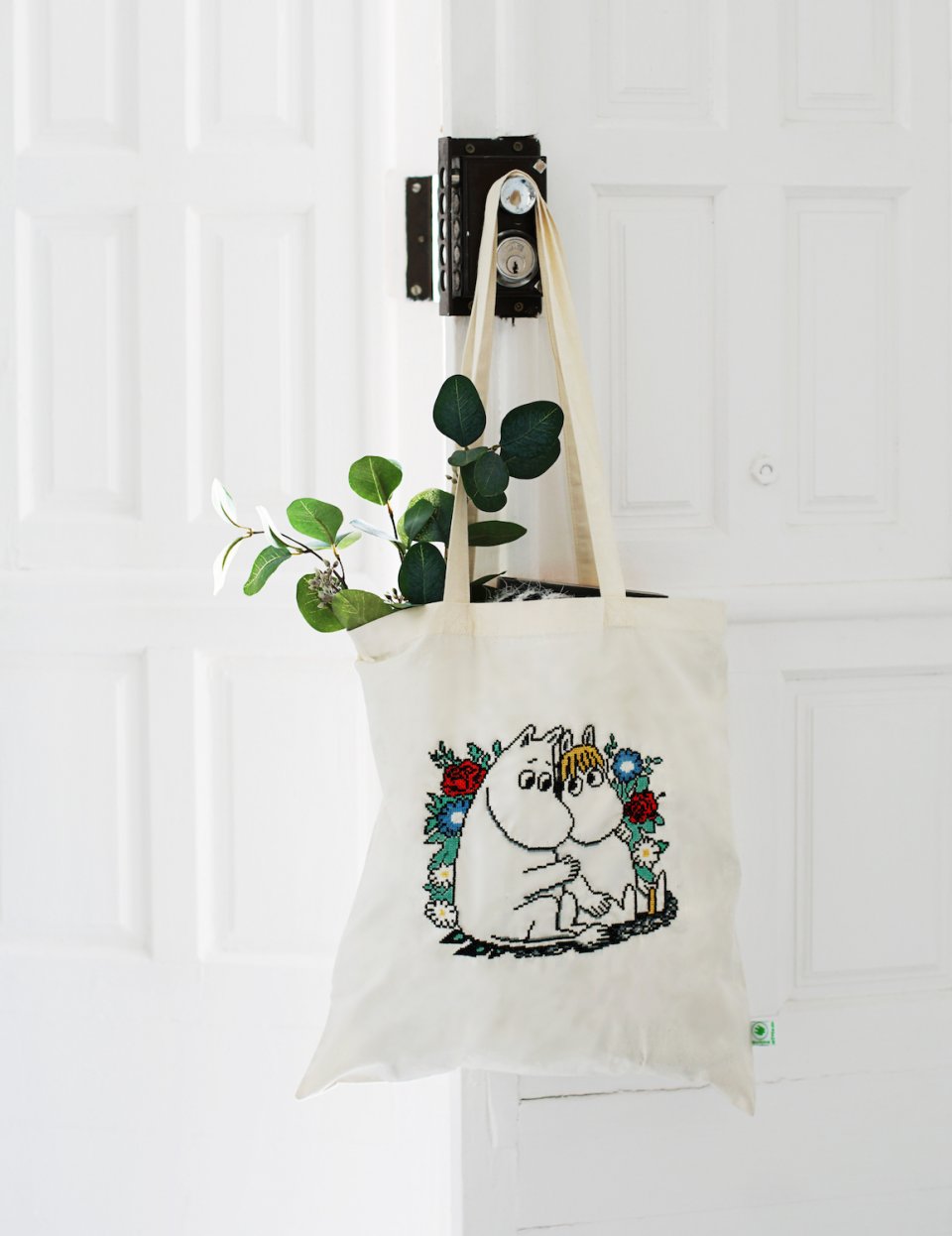 The combination of tradition, handicraft and the Moomins is simply beautiful, don't you think? You can check out all available patterns and get your own Moomin embroidery kits on our webshop.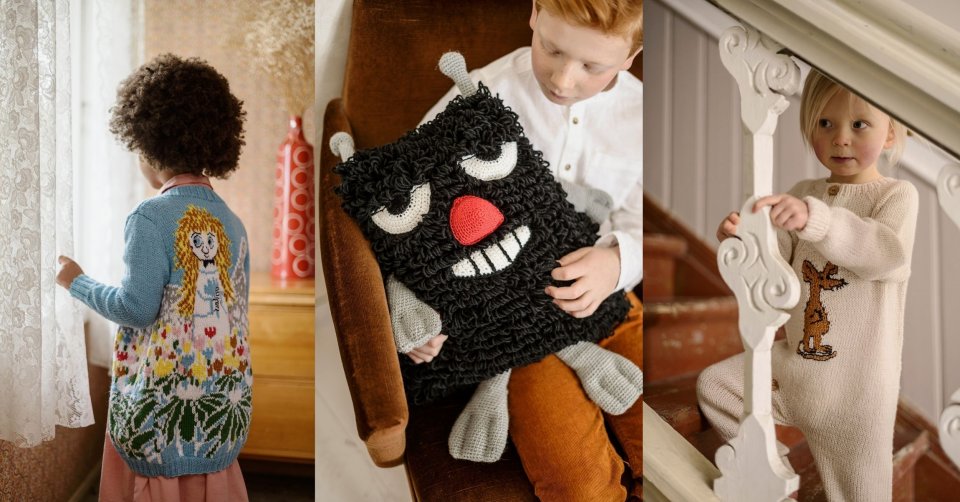 20.8.2021
The popular Moomin x Novita yarn collection is growing! The new Moomin yarn Huviretki is ideal for all garments for babies and children.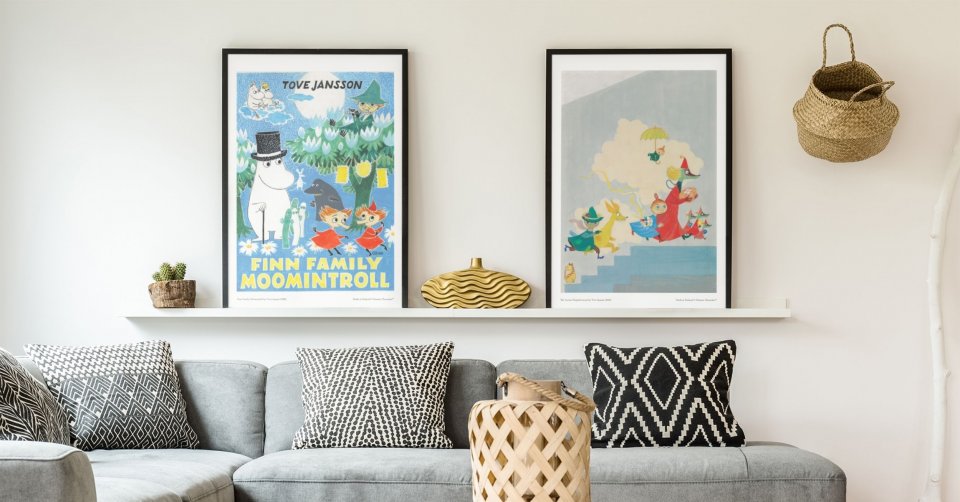 20.5.2021
The best Moomin artwork by Tove Jansson from the 1940s to the 1970s reprinted as high-quality posters available in the official Moomin Shop.